The house of Curious Grace has once again put the 'fun' back into 'functionality'. Curators of Australian-made furniture and importers of design and furnishing pieces from across the globe, Curious Grace's latest favours are inspired by objects as diverse as European church bells, Sub-Saharan foliage, and the insouciant calm of Scandinavian and Danish design.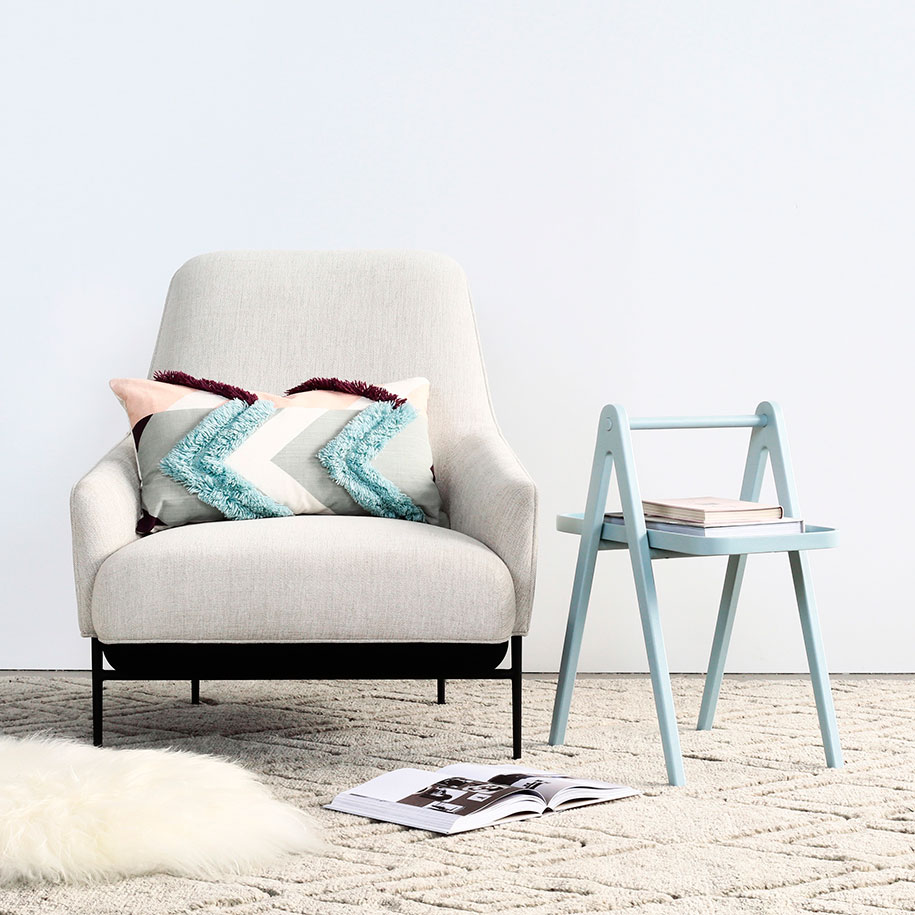 Now stocking the ultra-cool Anders Lounge Chair, Curious Grace caters to those of us with design needs that require sophistication with a sense of humour. Featuring sleek, black powder-coated steel legs, this upholstered chair of original Danish design offers that pop of colour bringing delight and comfort to the home. Its internal structural system is derived from solid wood and MDF, a webbing spring system, and high-density polyurethane foam profiles on top ensuring that all-important snug factor we crave.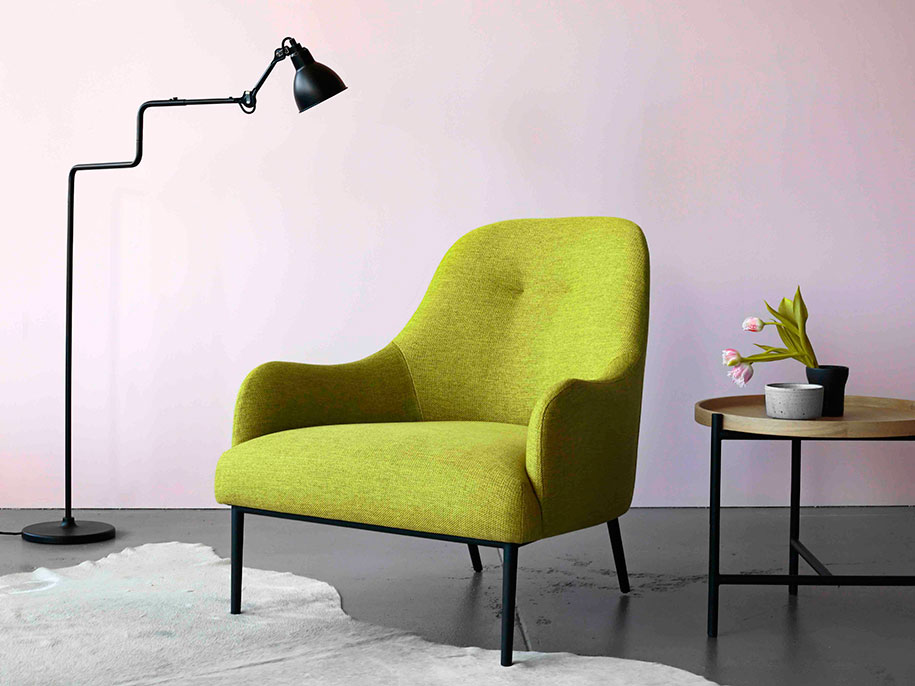 Nonchalant and elegant, Curious Grace's new Floater Table – brought to you from the design teams of 365˚North – is lovingly crafted from solid European oak. Available in a muted colour scheme of blue, blush, pink and grey, the Floater Table is also offered in Natural Oak. Stripping back busy frills and trimmings, this streamline and simple table is designed with peak practicality in mind.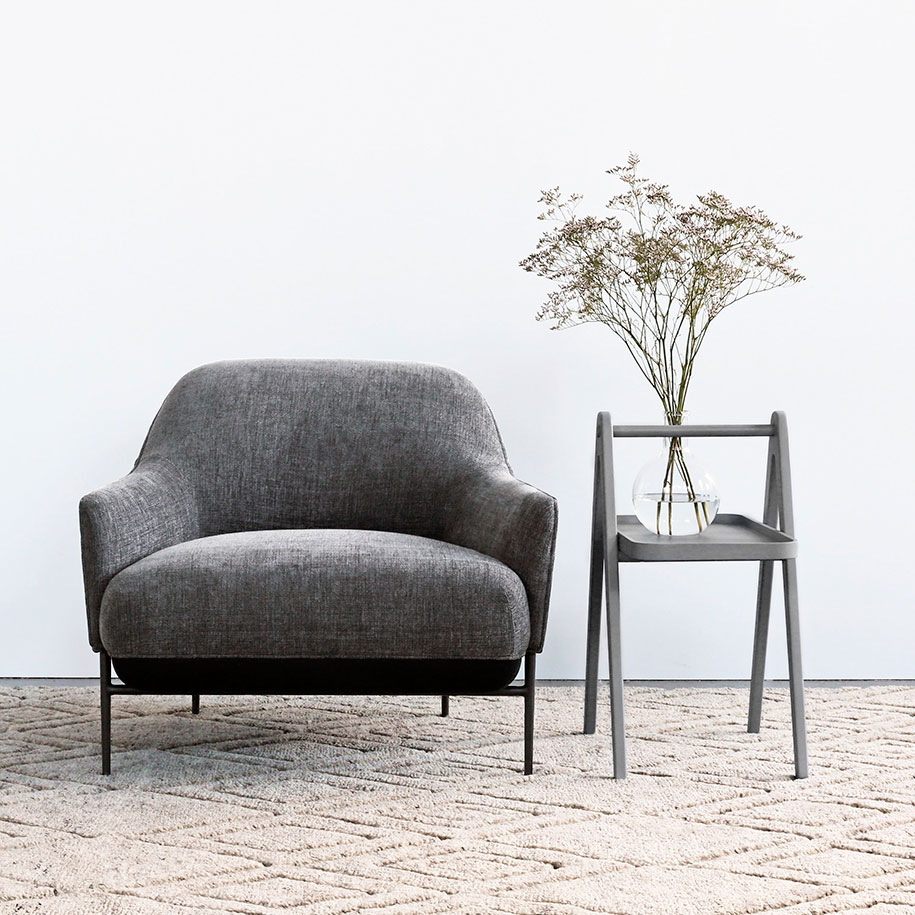 Also from the same brains behind the Floater Table, 365˚North brings an element of the African savanna to Curious Grace. Inspired by the giant baobab tree's bulbous trunk and sumptuous plateau, the Wire Basket Table is made from birch plywood with an oaken veneer. Set on a black powder-coated frame designed in a plump organic shape, the table is available in three different sizes that together offer a visual drama of balance and metamorphosis: like a forest.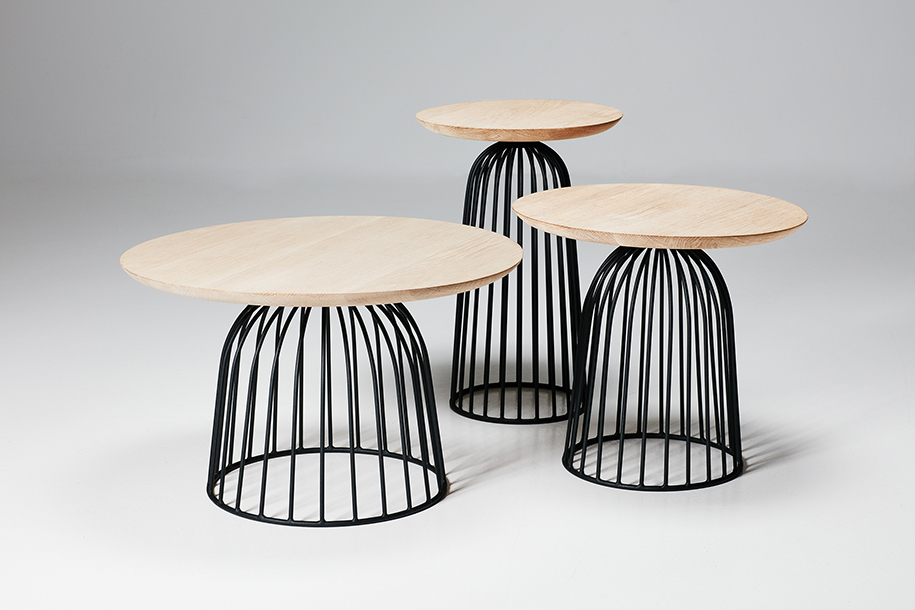 Sweet, humorous and enchanting, Curious Grace's Ding Pendant light plays with the shape and suspension of church bells. Each pendant is hung from a hand woven cord to create a unique handle from which the pendant lamp is supported. Cast in porcelain and available in varied sizes, the silhouette's versatility is perfect for every room of the home. Grouped together the Ding Pendant lamps are a theatrical example of rich, warm light that can be intensified with a gold interior finish.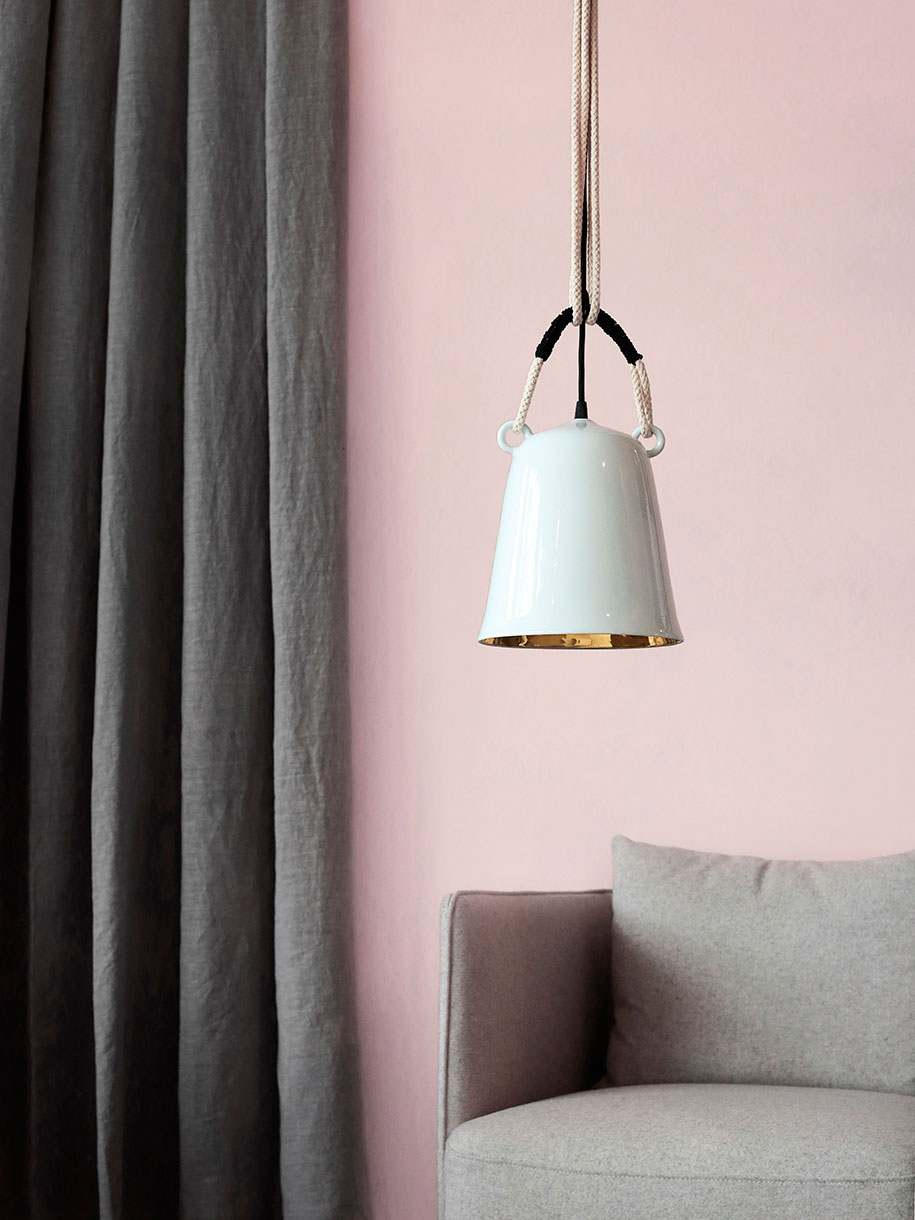 All furniture and home interior products in the Curious Grace collection are original designs. Always with an eye to support designers from across the globe as well as at home in Australia, the curators at Curious Grace are sensitive to the beauty of ethical, contemporary design that can have the potential to be fun, dramatic, and always practical.
Curious Grace
curiousgrace.com.au
Tags: Curious Grace, Danish Design, furniture, Home Furnishings, lighting
---