Featured in Baz Luhrmann's highly anticipated film adaption of The Great Gatsby, the 'Catherine Martin Deco Collection' is the second range created in collaboration with the Academy Award winning designer and multi-skilled visionary who, on this occasion, has crafted a superb series of five designs, each of which pays homage to the romance of the unique period that is 'Art Deco', while remaining imbued with a fantastical quality of their own that is undeniably the signature of Catherine Martin herself.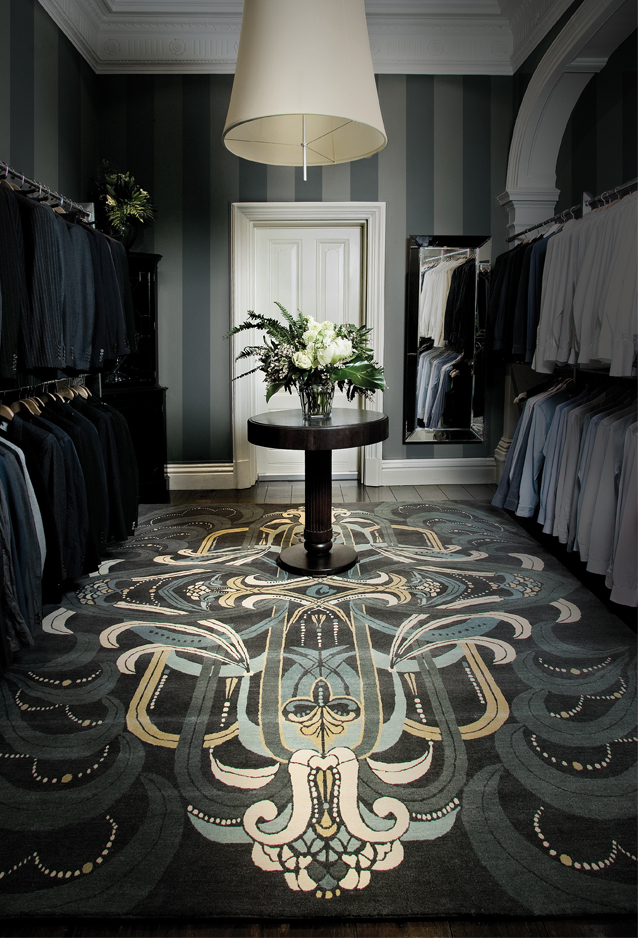 Reflecting its premium positioning, each 'Catherine Martin Deco Collection' Designer Rug is custom made for individual application, where subtle variations in scale and colour can be made at point of order. The colour palette  – which includes exquisite combinations such as steel blue, amethyst and champagne, alongside dark chocolate, topaz and tobacco – are as subtle as they are sumptuous, evoking both a magical nostalgia and sophisticated modernism in equal measure.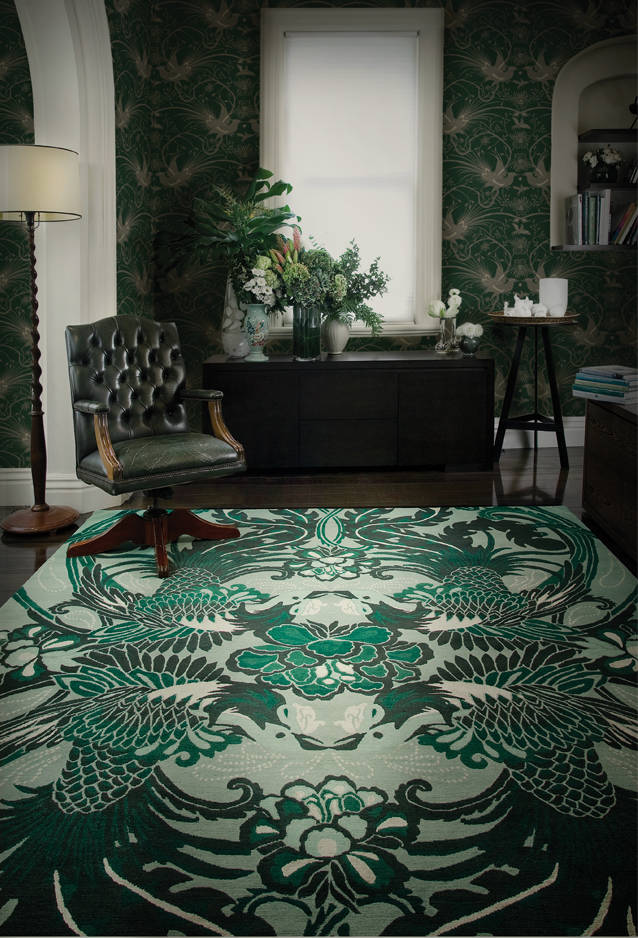 "This collection is the confluence of the playfulness and romance of the French Art Deco styles that permeated my childhood and the forward-looking energy of American Art Deco that surrounds me in my second home of New York.", said Martin.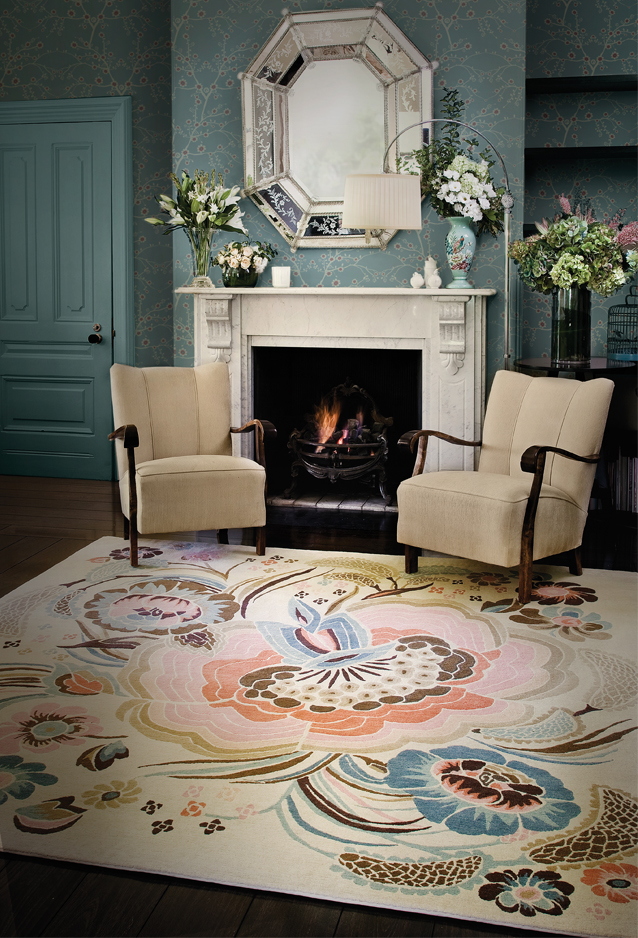 Especially appealing, and owing to exclusive relationships with some of the best rug makers in Nepal which have been established by Designer Rugs over two decades, a turn-around time from order to delivery of just 16 weeks exists. "This is a remarkable production period for such a high quality hand knotted rug…created by gifted craftsmen using some of the finest wools and silks in the world today" said Yosi Tal, Managing Director of Designer Rugs.
The 'Catherine Martin Deco Collection' has a starting price of $4,320 for the 2.4M x 2.4M rugs.
For your chance to win a a rug from this gorgeous series visit our competition page!
Tags: Catherine Martin, Designer Furniture, Designer Rugs
---