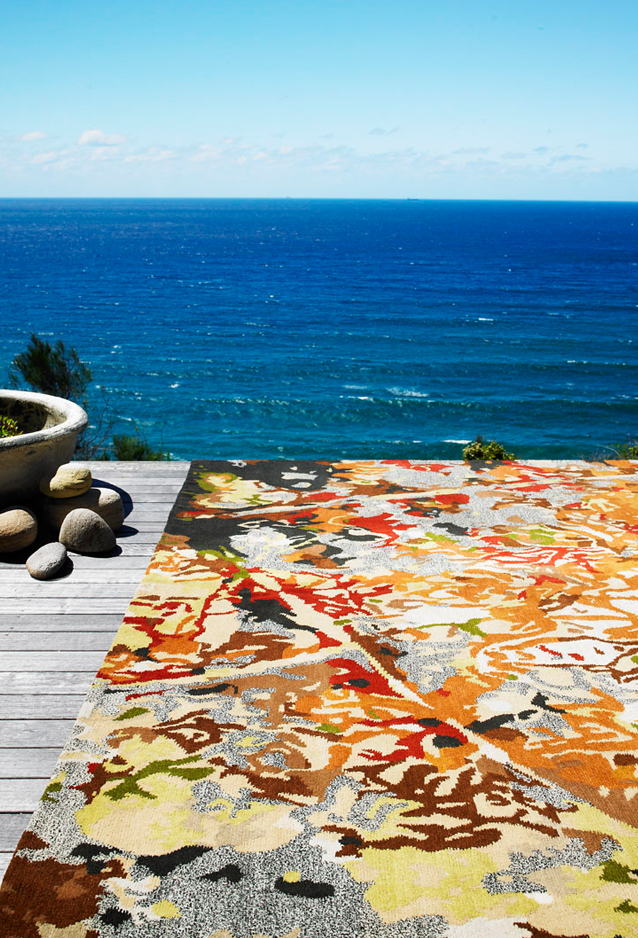 Caroline Baum's 'Sand Script' Tibetan hand knotted rug collection is inspired by sea colonies, creating mysterious calligraphy patterns on the highly coloured mineral rock shelf on the south coast of New South Wales. Each rug design is uniquely hand made from Tibetan wool and silk.
Caroline Baum is a highly respected artist, journalist and broadcaster. She has worked as founding editor of Good Reading magazine, been features editor for Vogue, worked as a presenter of ABC TV's popular bookshow, Between the Lines, and hosted Foxtel's Talking Books. She has also worked as an executive producer at ABC Radio National. As a regular contributor to national newspapers and magazines she is also in demand as a presenter at arts and literary festivals. Her online video site –  Bookshots, she features extended conversations with authors about their newest titles.
Designer Rugs decided to collaborate with Caroline Baum so that she could bring her rich vision and creativity to the world of design. Caroline says that ultimately her inspiration for the collection came from nature.
"When I moved to a quiet beach on the south coast of NSW ten years ago I stumbled on a natural phenomenon that I'd never seen before: intricate patterns created by sea snails foraging for food on the rocks at low tide. I called them Snail Songlines, because they reminded me of Aboriginal art and were also maps of these creatures lives," Baum says.
"They were washed away at high tide but were regularly redrawn, like a mysterious ancient calligraphy renewed with constant variation depending on interactions with algae, seasonal changes and weather," she explains.
Baum goes on to describe how after a couple of exhibitions of photographs of the Snail Songlines she wanted to translate some of the patterns onto a range of silk chiffon scarves. Following that process, she started to dream about how they would look on a larger canvas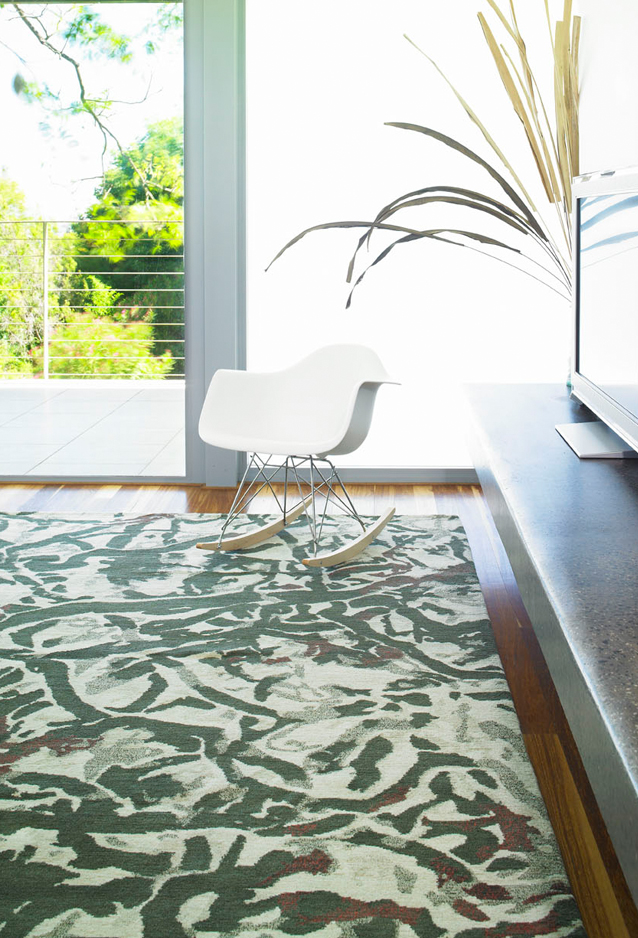 The 'Sand Script' rugs, pictured above, are now finally realised and available from March 2012 through Designer Rugs.  The collection can be purchased in a range of dimensions or in a chosen custom  size.
Materials/Dimensions:                    
All designs can be custom – sized
– Black Map:  240 x 300cm $6732
$935 per m2  70% Tibetan wool /30% silk
– Red Ripple: 240 x 300cm $6336
$880 per m2  80% Tibetan  wool/20% silk
– Orange Tessellation:  240 x 300cm $5544
$770 per m2  100% Tibetan Wool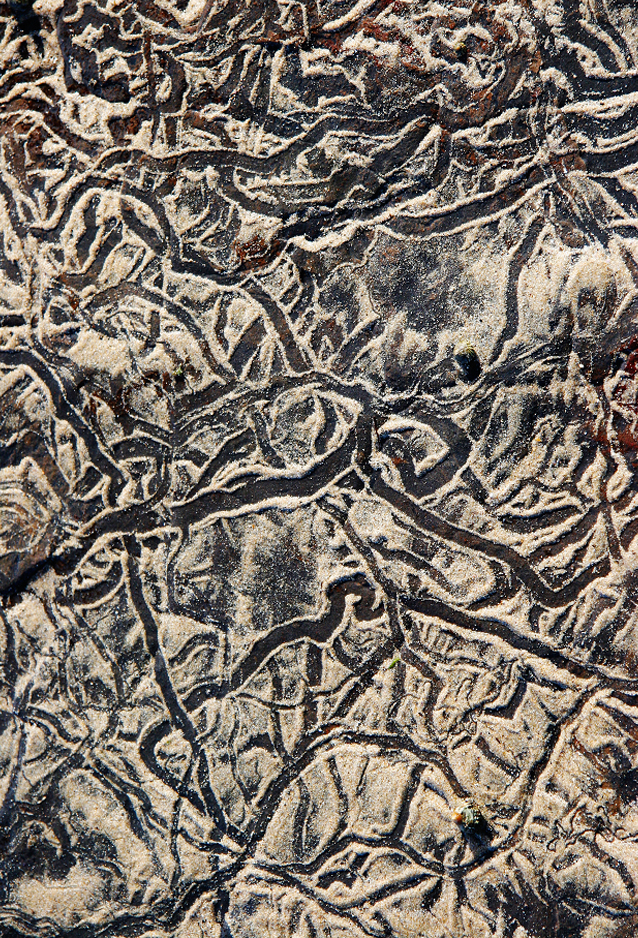 For more information about the 'Sand Script' rugs and the Caroline Baum collaboration, please click here.
Phone:                         Designer Rugs (02) 9550 9933
URL:                             www.designerrugs.com.au
Email:                           marketing@designerrugs.com.au
Tags: Caroline Baum, Designer Furniture, Designer Rugs
---