Though their doors closed last year after 27 years, Pamela Easton and Lydia Pearson's label still resonates – their impact on the Australian fashion and design industry cannot be understated, and it's with this in mind that the design minds at Designer Rugs launch this third collaborative effort.
The collection includes six vibrant designs, capturing the enduring spirit and aesthetic this iconic Australian fashion brand is known for – strong textile focus and exciting use of colour.
"Although there is certainly a continuity in the design elements from our previous collections, these new rugs have a sparser and bolder pattern, and an eclectic colour palette" say Pamela and Lydia on the range
The wonder of the kaleidoscope served as inspiration for the new range – the way patterns and colours can be recreated and reformed into beautiful new arrangements at the flick of the wrist. This simple elegant and revolutionary tool gave the viewer ever changing shapes and colours to be inspired by 200 years before digital manipulation, "We used large scale but fragmented the details from pieces of antique textiles, then recoloured them to cover a spectrum of interior concepts" the pair say on the design/
This fresh, lively collection has the potential to be used in many different spaces, with layered up decor, to very minimal with the rug being the only single decorative accent. Hand tufted in 100% New Zealand Wool, Standard rugs measure 2m by 3m, plus one round design at 2.5m diameter, and are priced from $4950. However, as custom specialists, Designer Rugs can create these rugs in bespoke sizes to suit any space.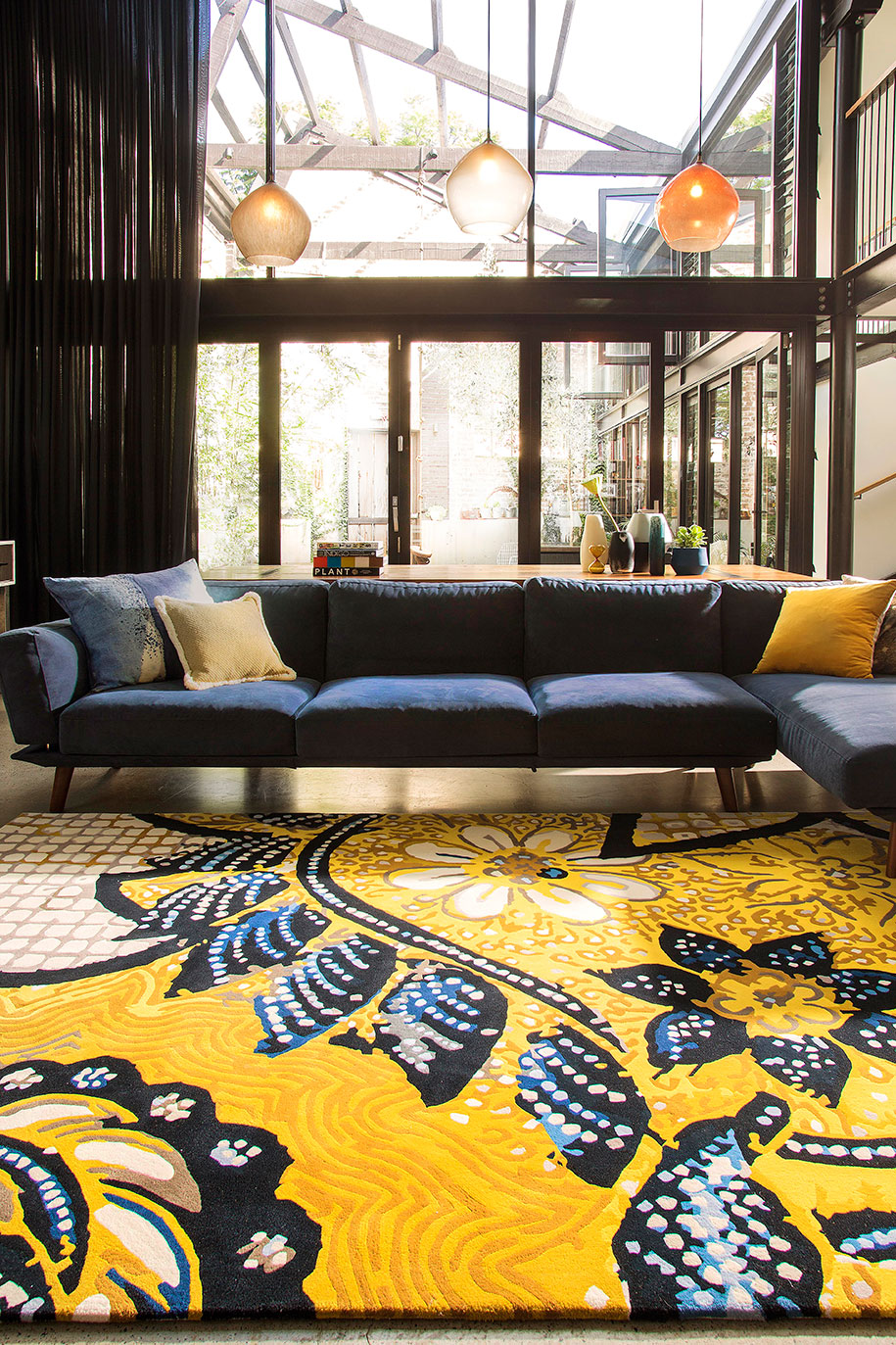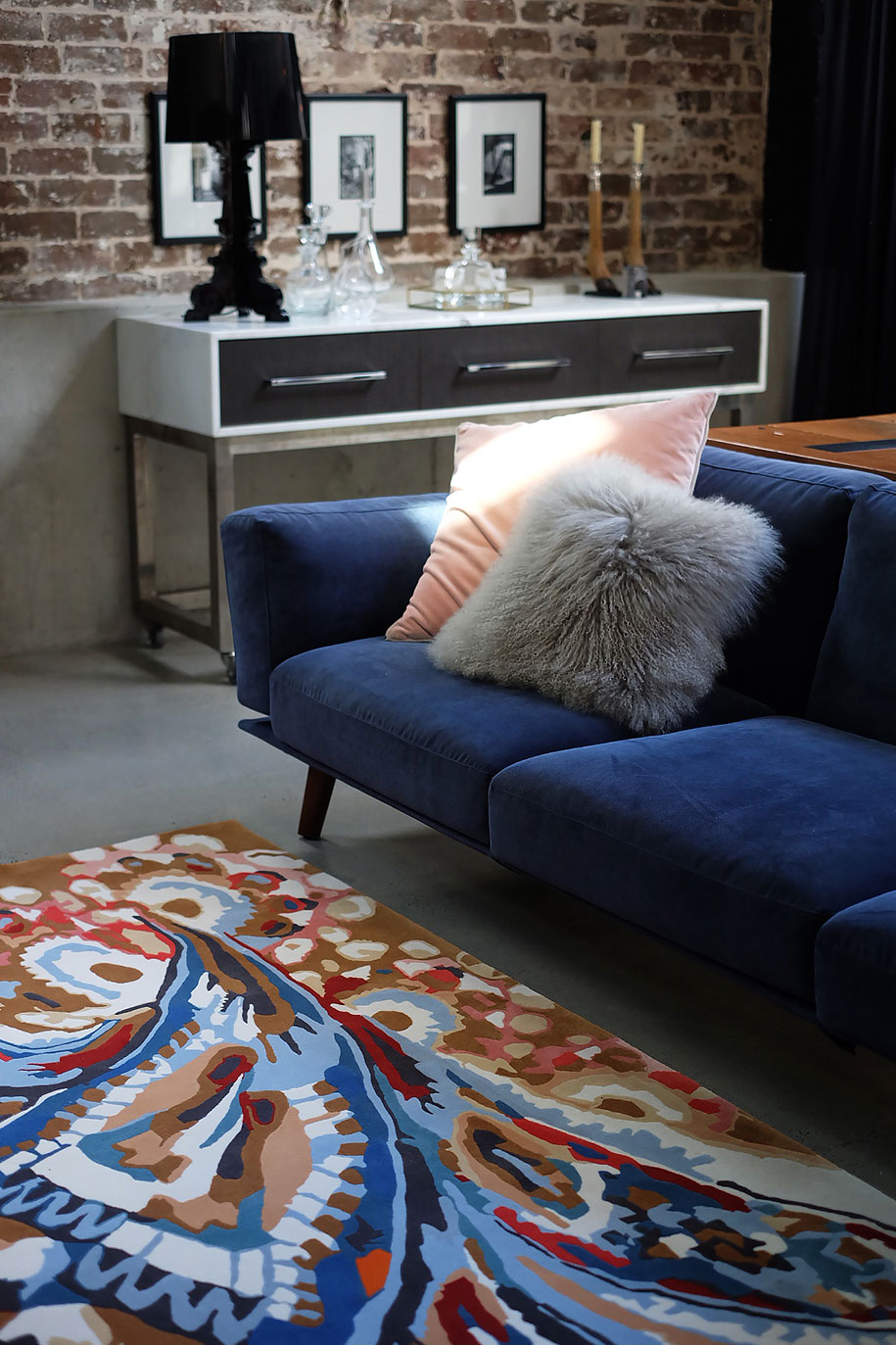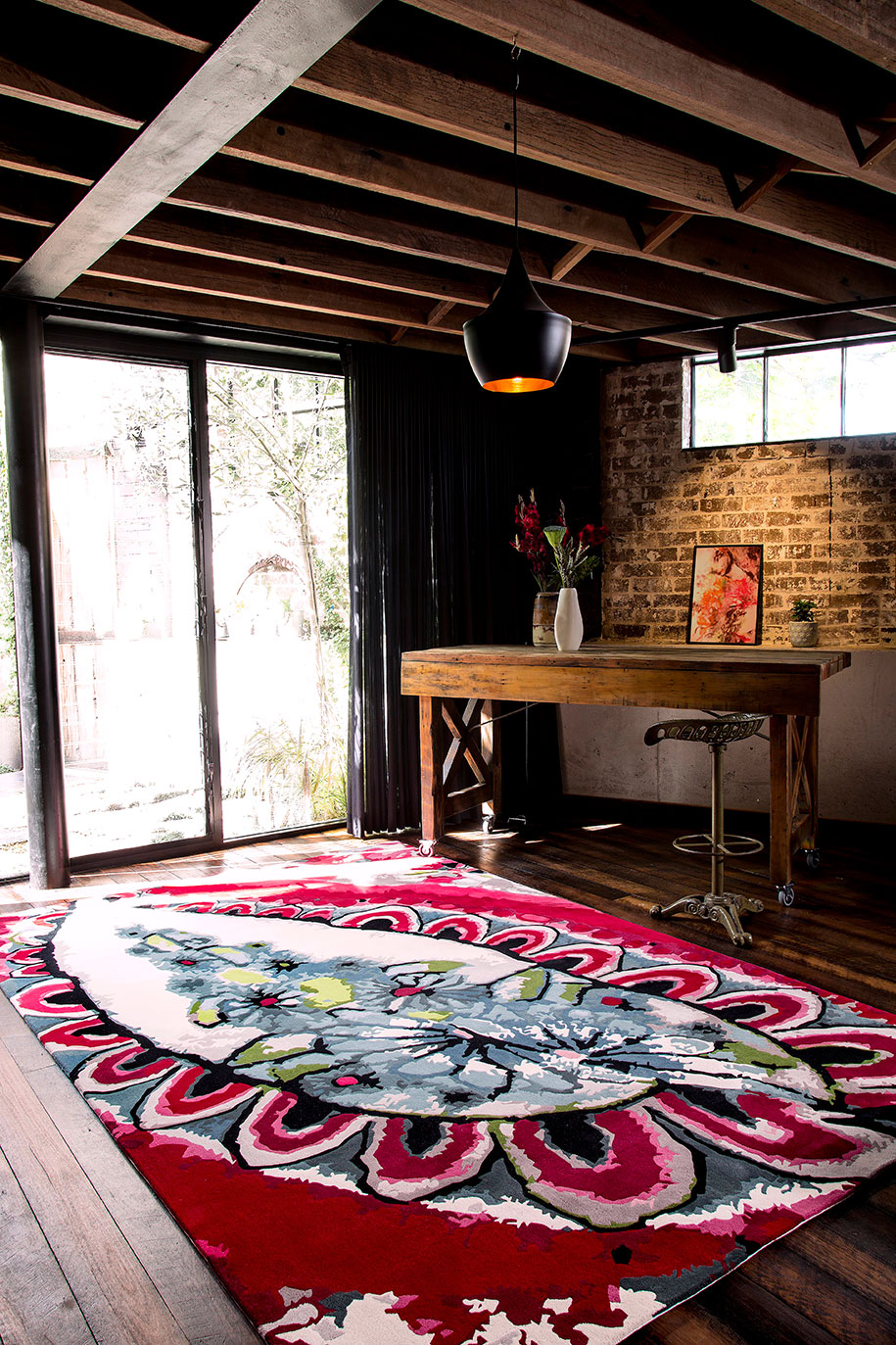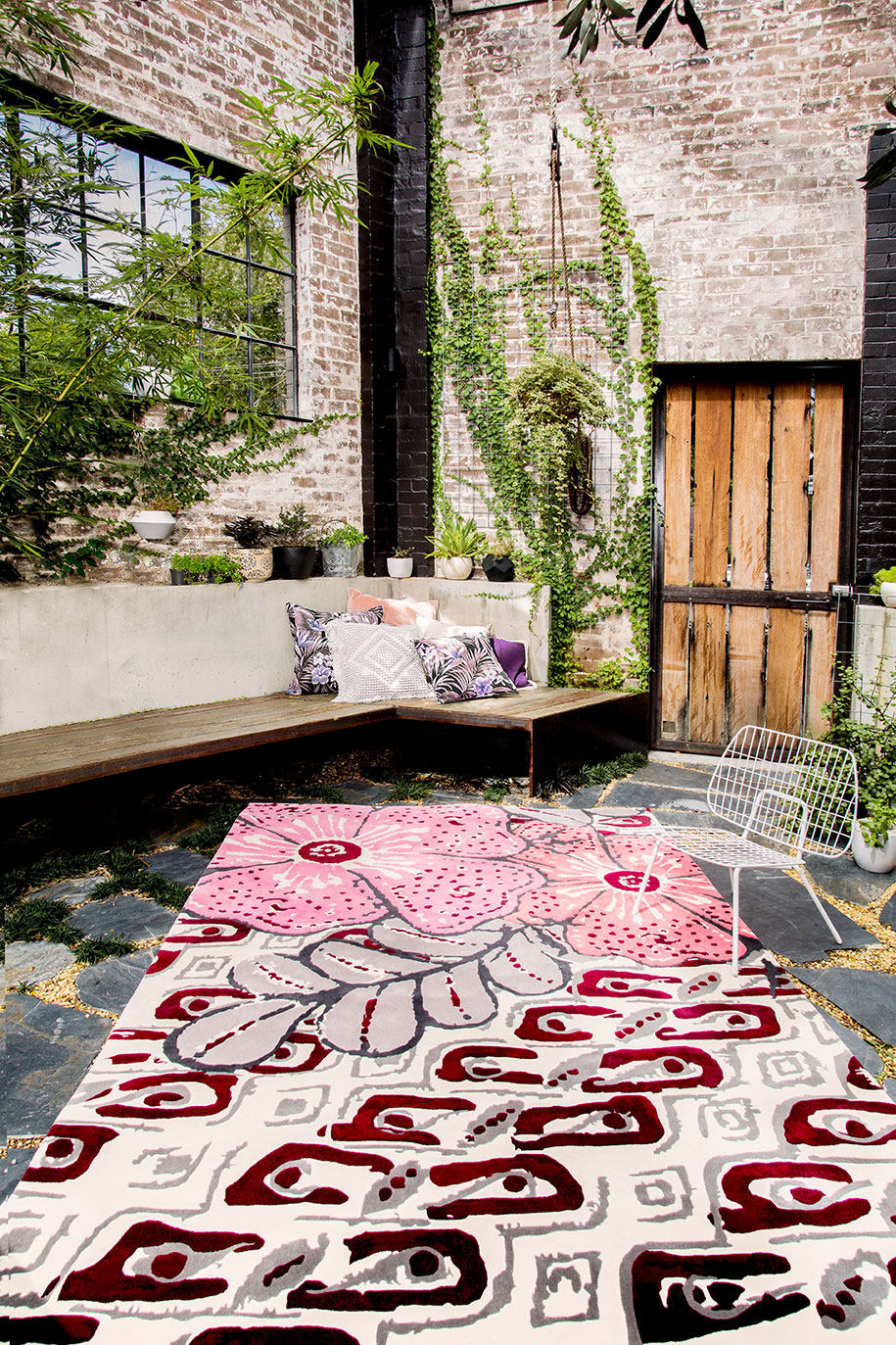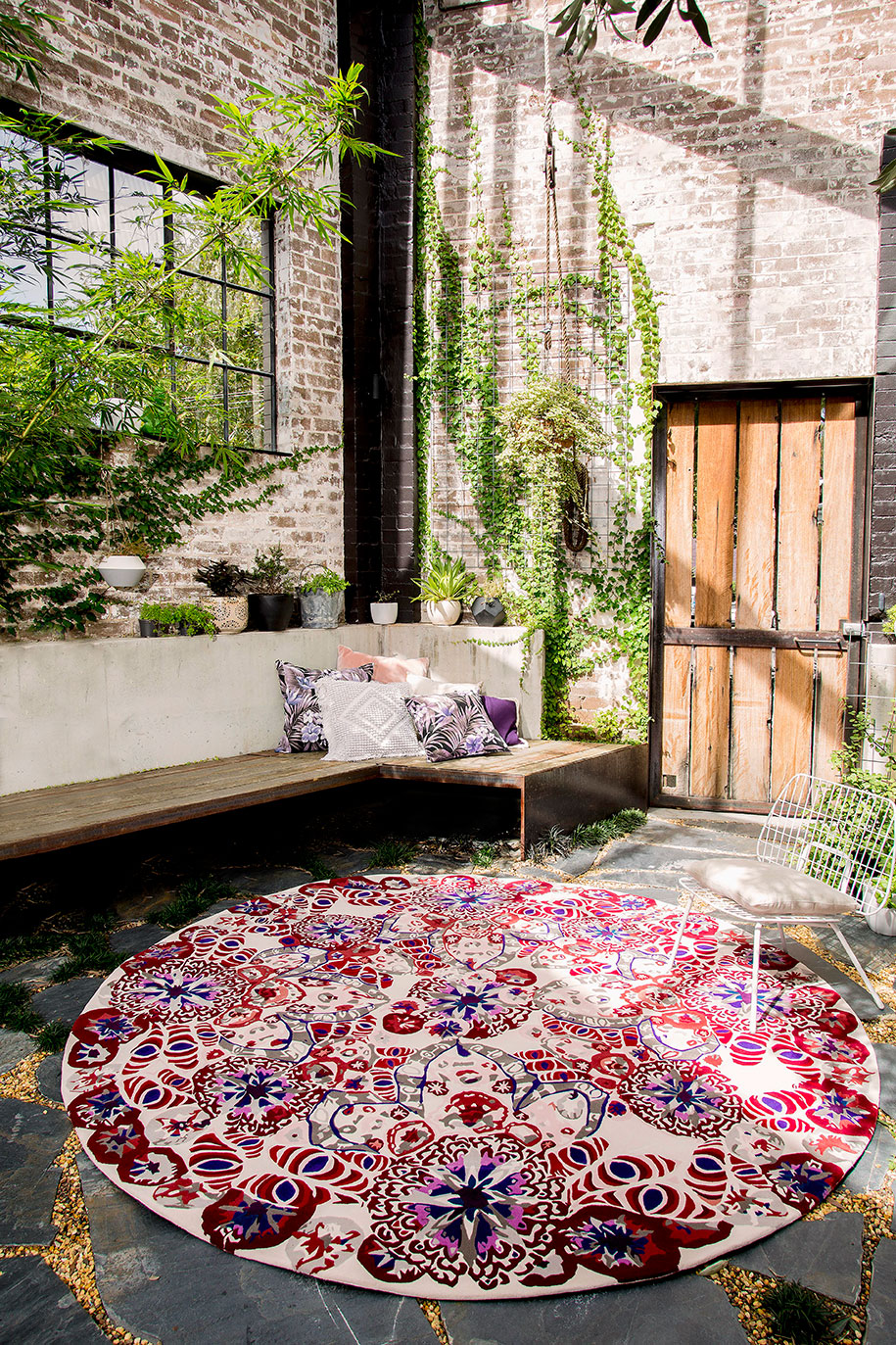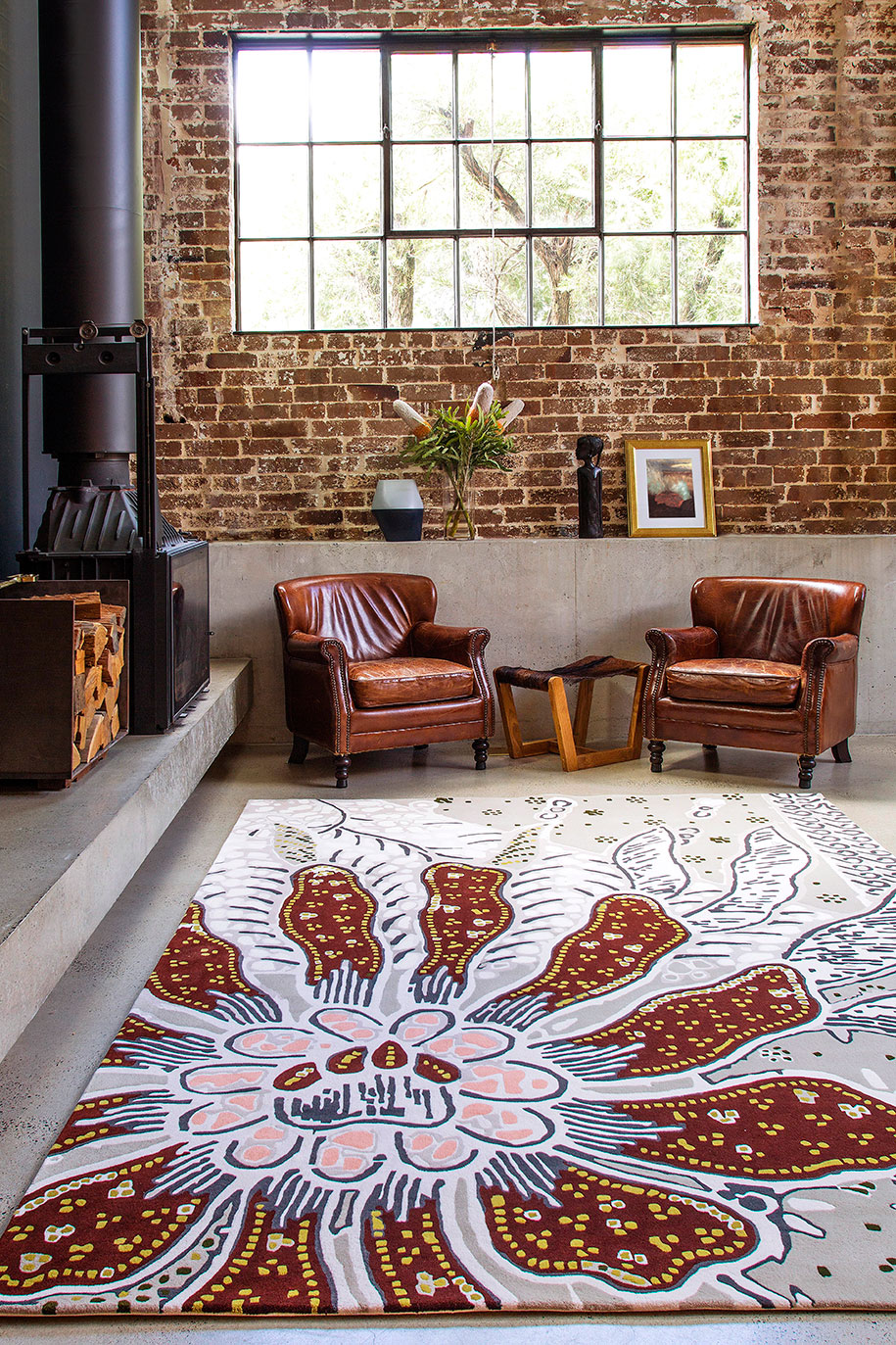 Tags: Designer Rugs
---