Launched in collaboration between Sydney based multi-disciplinary designers The Fortynine Studio and The Planthunter founder and landscape designer Georgina Reid, the Lazy Season is a hand-made, limited edition design object with several elements.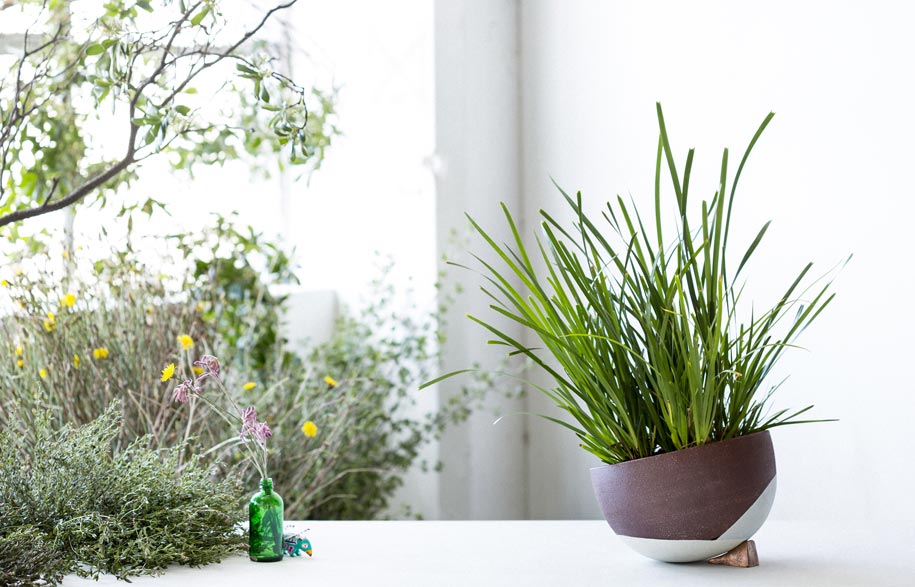 "Our aim with this collaboration was to create a completely unique and highly resolved product, celebrating the beauty and whimsy found within the natural world," says Georgia Reid "We wanted to elevate the humble plant pot, and consequently the plant in it, to the place we think it should occupy within our living environments; not as an afterthought but as one of the most important and soulful elements within an indoor or outdoor space"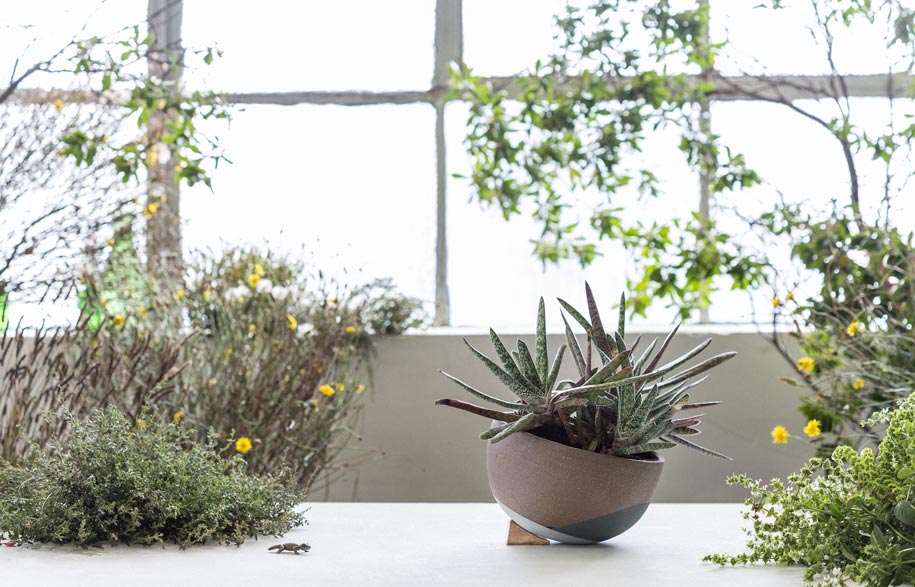 A highly limited item, there will be just 49 pots made at The Fortynine Studio's Sydney workshop. A hemispherical self-watering pot, the Lazy Season comes with a charming bronze prop to enable the pot to be placed at any angle. As the sun moves through the sky seasonally, the angle of the pot can be adapted so the plant can follow it.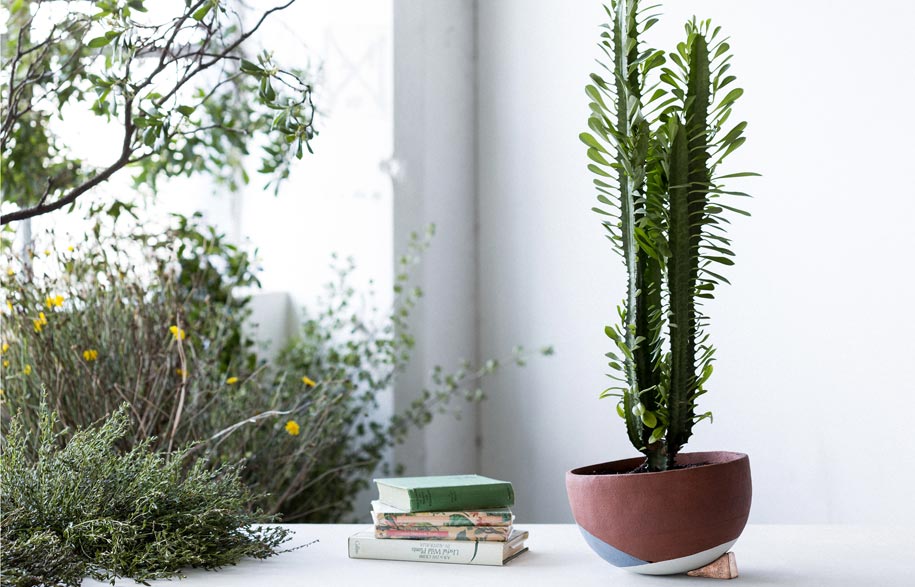 Sarah Spackman from The Fortynine Studio explains, "With a focus on quality design, craftsmanship and local materials, the limited edition run is a nod to our origins as a design studio that uses simple hand-made techniques to make work in small production runs. The Lazy Season is an artifact designed to sustain both the plant and the user beyond seasonal trends for years to come"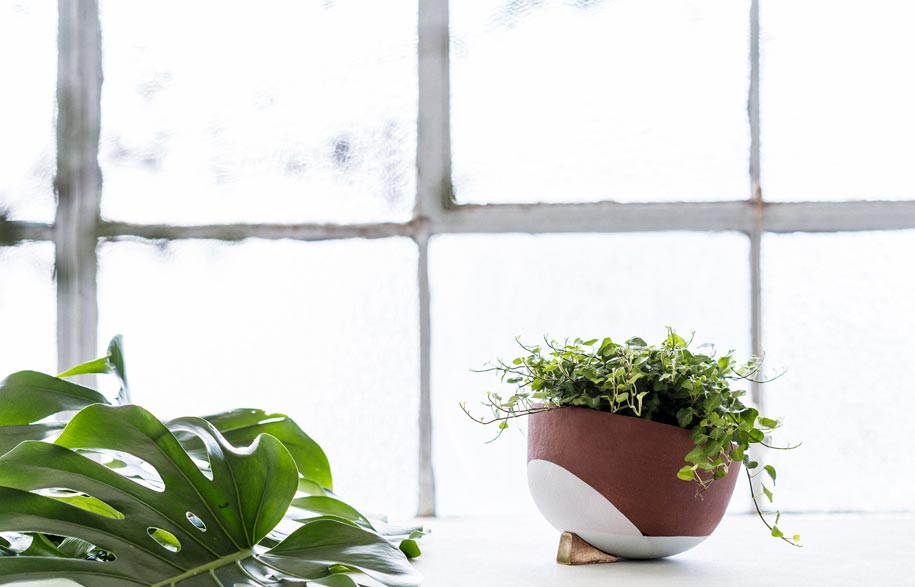 The pot's internal water reservoir is separated by a removable floor, which means there's no need for a saucer. Lazy Season is more than just a plant pot and also serves also as a handsome fruit bowl, paperweight or trivet set.
The Fortynine Studio
thefortynine.com.au
The Planthunter
theplanthunter.com.au
Photography: Daniel Shipp
---