Diesel Living continues its design evolution with a series of four new lights, all debuted at Milan Design Week 2016. The Diesel Living design brand, an offshoot of popular clothing label Diesel, chose Foscarini as its lighting partner for collection.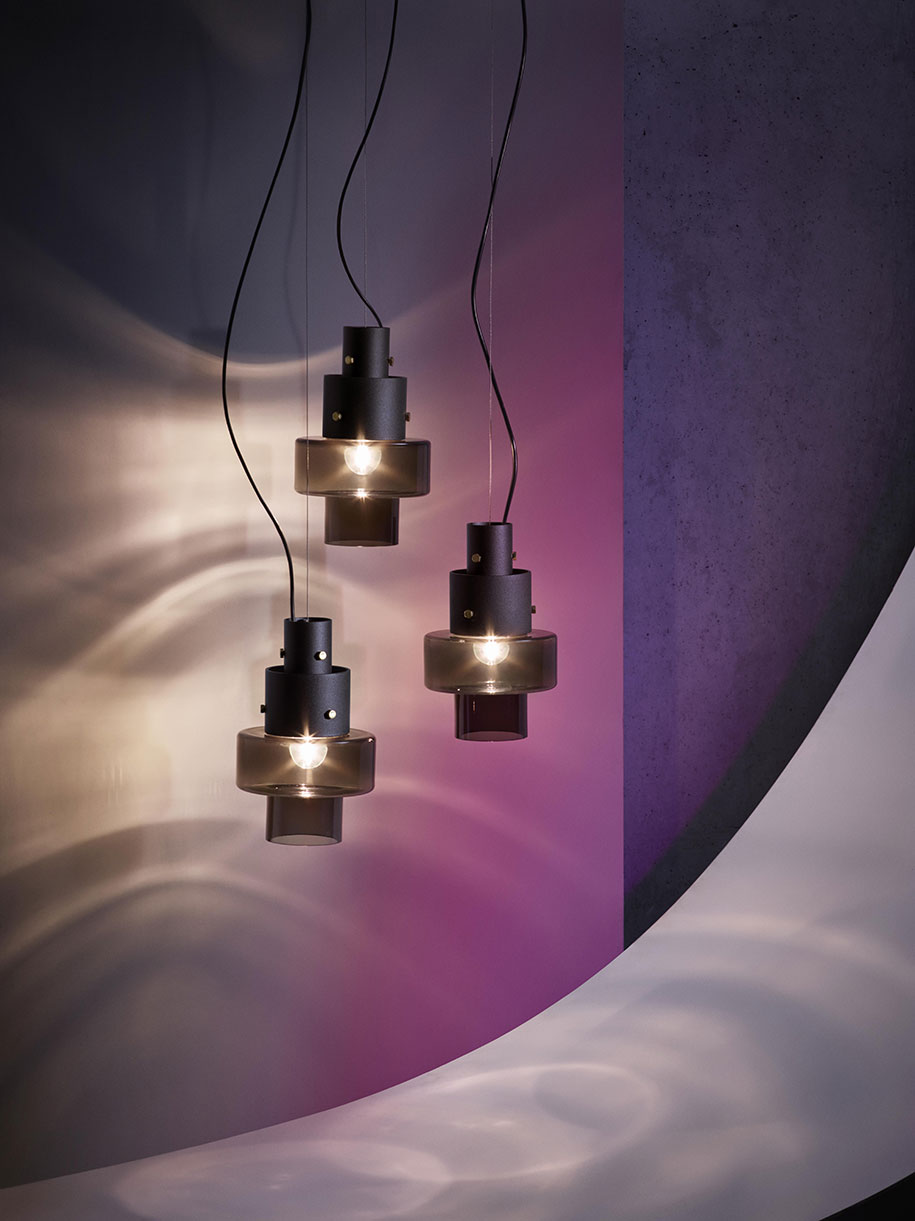 The first light in the collections is the Gask, featuring a touch of 1920s mysticism combined with an echo of ancient architecture of a Mesopotamian temple. Available in with steel mount and wall editions, the design recalls the atmosphere of an old-fashioned hardware store in a play of contrasting materials.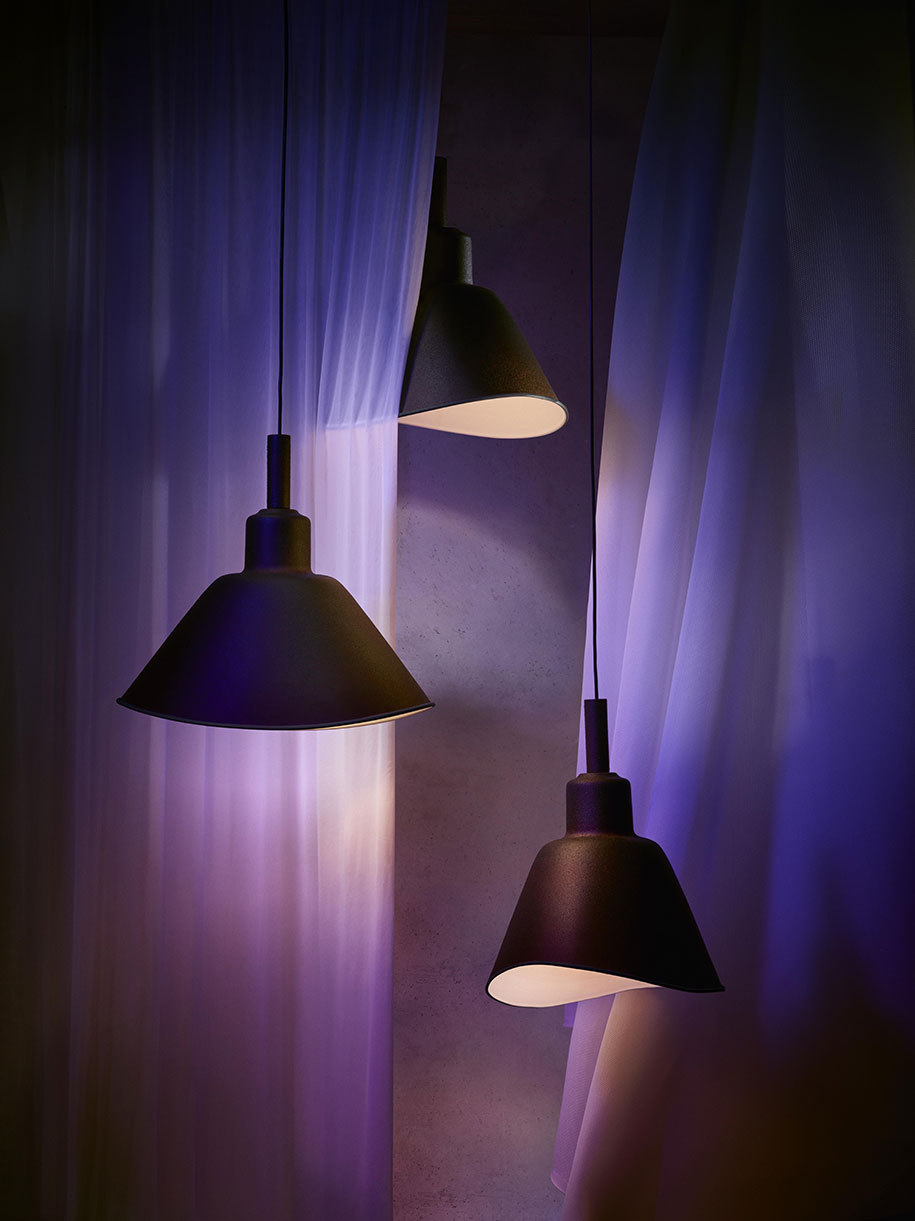 The Smash light has Diesel Living fully capturing the essence of the industrial aesthetic. The shape of the lamp, with its curved, organic look allows for playfully creative perspectives depending on the positioning of the light. In the same way, the light shining downwards has an almost dance-like quality, creating a soft and warm lighting effect.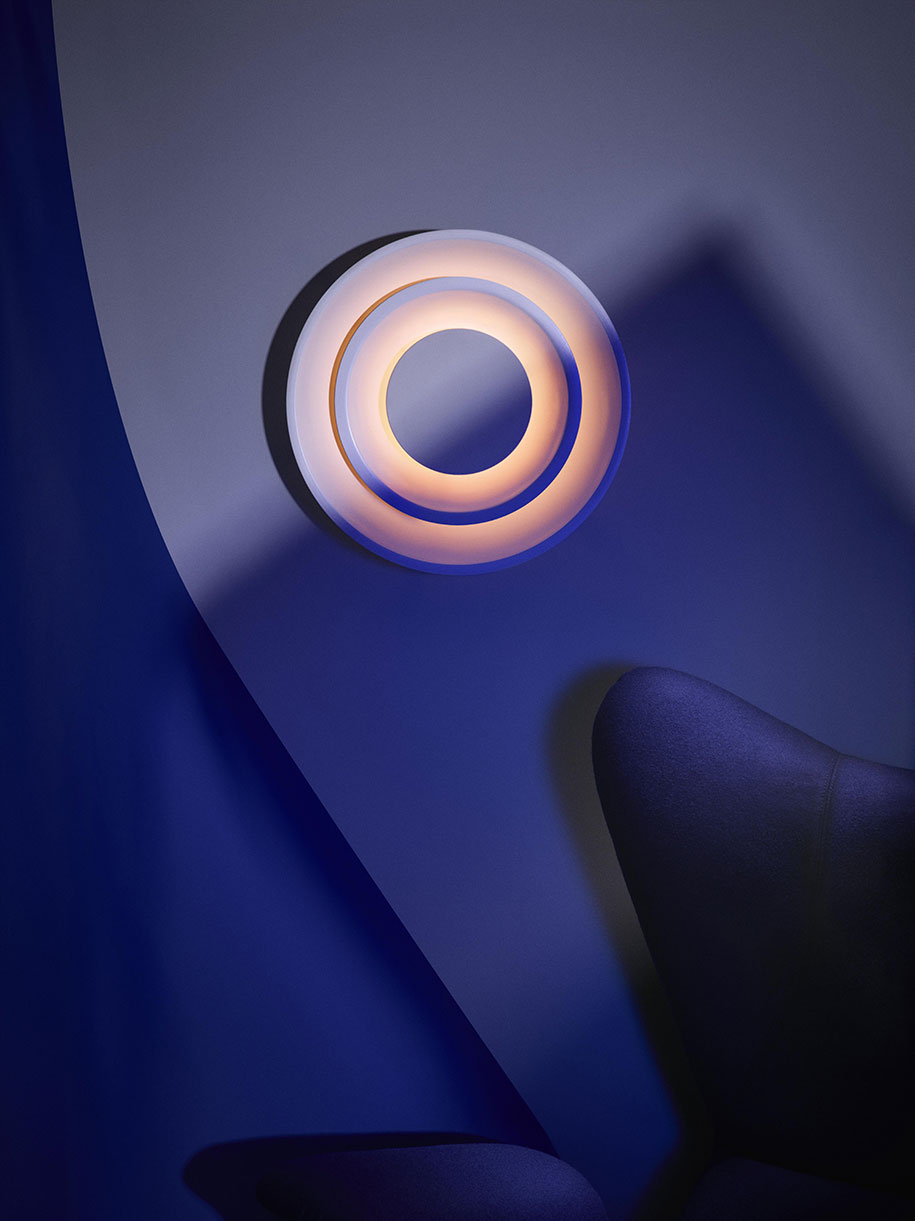 Vent, the third new lamp in the Diesel Living with Foscarini range, draws inspiration from the design of air vents. Taken out of its industrial the vent design is transformed into a stunning wall lamp fitting with a decisive graphic effect. Available in two colours, white and brass, Vent has been designed to have a strong presence in the room either alone or as part of a composition.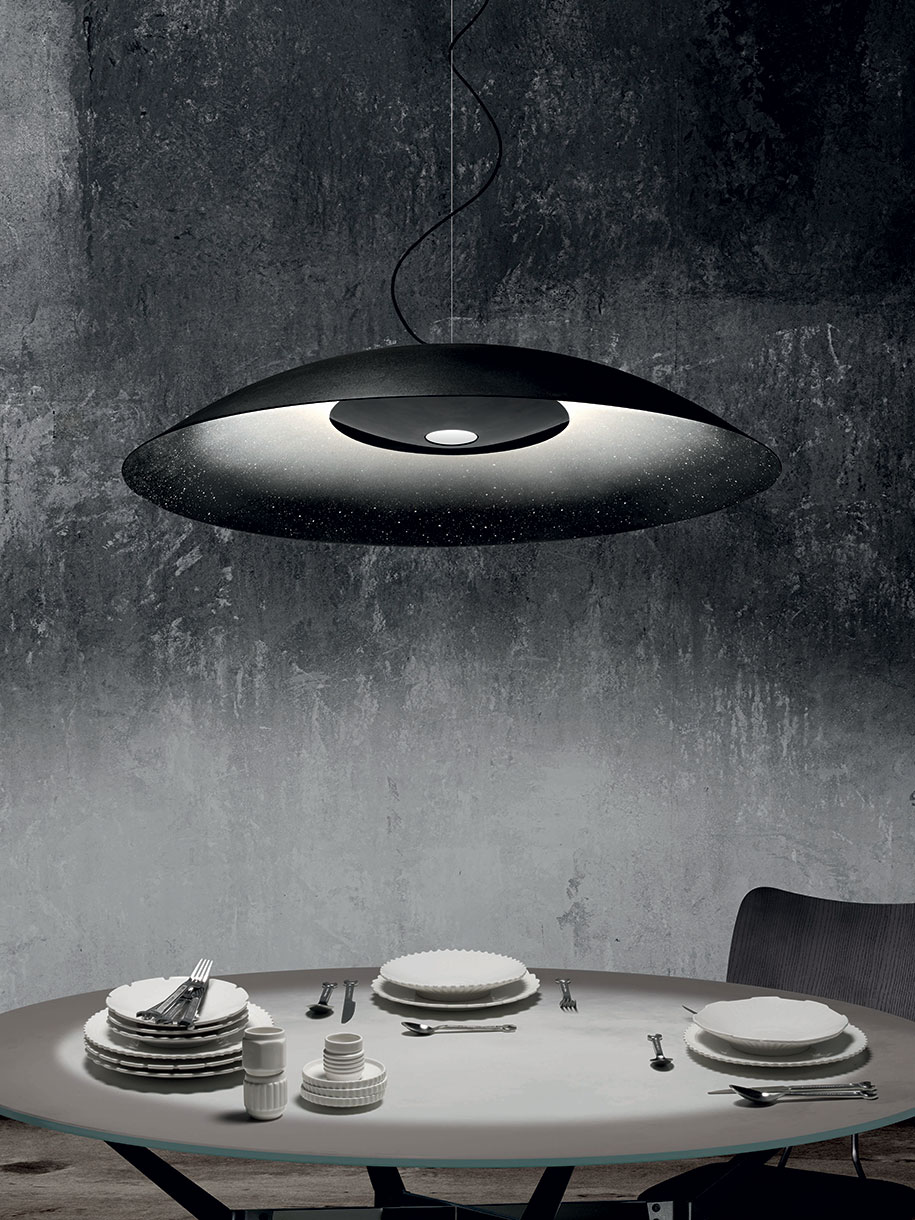 The final piece in the Diesel Living with Foscarini collection is the White Noise suspension lamp. Inspired by the naturally eye catching nature of space and galaxies, the interior motif of the large matte black aluminum dome is not only artistic, but also functional. A small dome cap houses the light source, which directly illuminates the floor below through a central hole. At the same time, the dome cap also directs the light upwards where it reflects off the white graphic that fades out towards the edge of the dome.
---