Above: Hard Leather
Diesel Living continues its design evolution with a new collaboration with Iris Ceramica. The Diesel Living design brand, an offshoot of popular clothing label Diesel, chose Iris Ceramica as its design partner for 2016.
Diesel Living with Iris Ceramica pairs the company with the Italian manufacturer of high tech glazed ceramics to create a bespoke project that expands Diesel's home decor offering and creates a fusion between the living area and the bedroom, through a grunge inspired industrial palette.
Inspired by traditional industrial design and the feeling of the metropolis, the new collections interpret urban style through the hard rock aesthetic of Diesel: metal tones, iridescent colours and rough resin decorate the ceramics.
The collections comprise Concrete, Industrial Glass, Camp, Stage and Hard Leather. All ranges have been designed for both floor and wall coverings and explore different moods within a unified aesthetic.
"We are honoured to enter into this partnership with one of the leading players in the fashion and lifestyle industry, that has been able to constantly innovate, becoming a global leader over time," says Iris Ceramica CEO Federica Minozzi "The Veneto-based brand's trendsetting spirit teamed with our technical know-how in product prototyping and manufacturing successfully combine to deliver alternative, stand-out solutions to the world of interior design".
The Diesel Living with Iris Ceramica collections are part of the ongoing Diesel Living project, which previously saw Diesel collaborate with Moroso for a furniture range, Foscarini for a lighting collection, Scavolini for a series of kitchen and bathroom options, Berti for wooden flooring options, and Seletti for a collection of home accessories.
Iris Ceramica
irisceramica.com
Diesel
diesel.com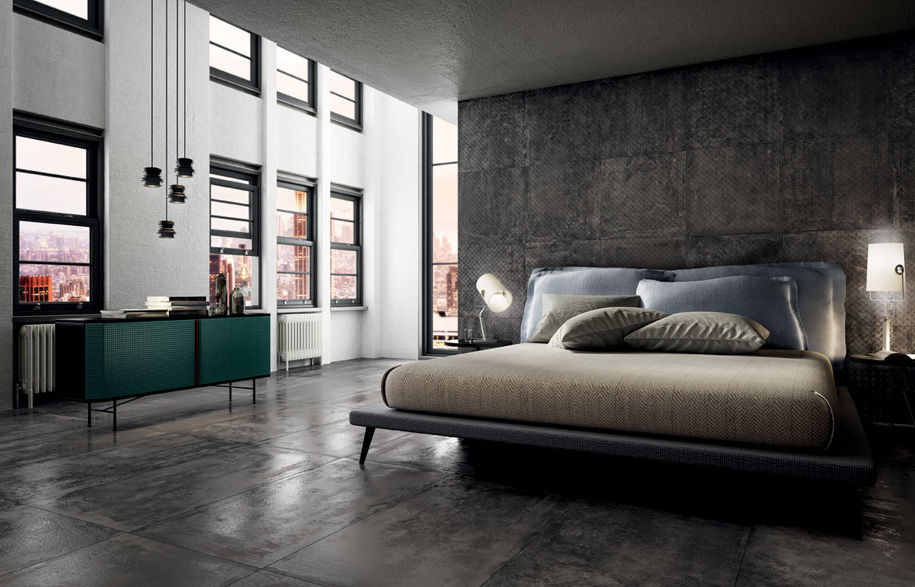 Stage
---