"From a Gaggenau perspective, we are constantly inspired by considered design, professional cooking and craftsmanship," says Robert Warner, General Manager of Gaggenau Australia. He continues: "We have strived to deliver a space that will inspire our customers." A better word could not have been chosen. Inspire. At the heart of Gaggenau – the brand, the icon, the legacy – is this drive to inspire. So much of its 335 years speaks to this concept of design that is transcendental in its capacity to inspire, to elevate the everyday through craftsmanship, precision and quality, and ultimately celebrate the human spirit of creativity. So as the backdrop against which the brand recently launched its first showroom in Australia, the luxury brand sought to bring this thoughtful design legacy from the Northern to the Southern Hemisphere – proving again that with Gaggenau, excellence transcends design and becomes a way of living.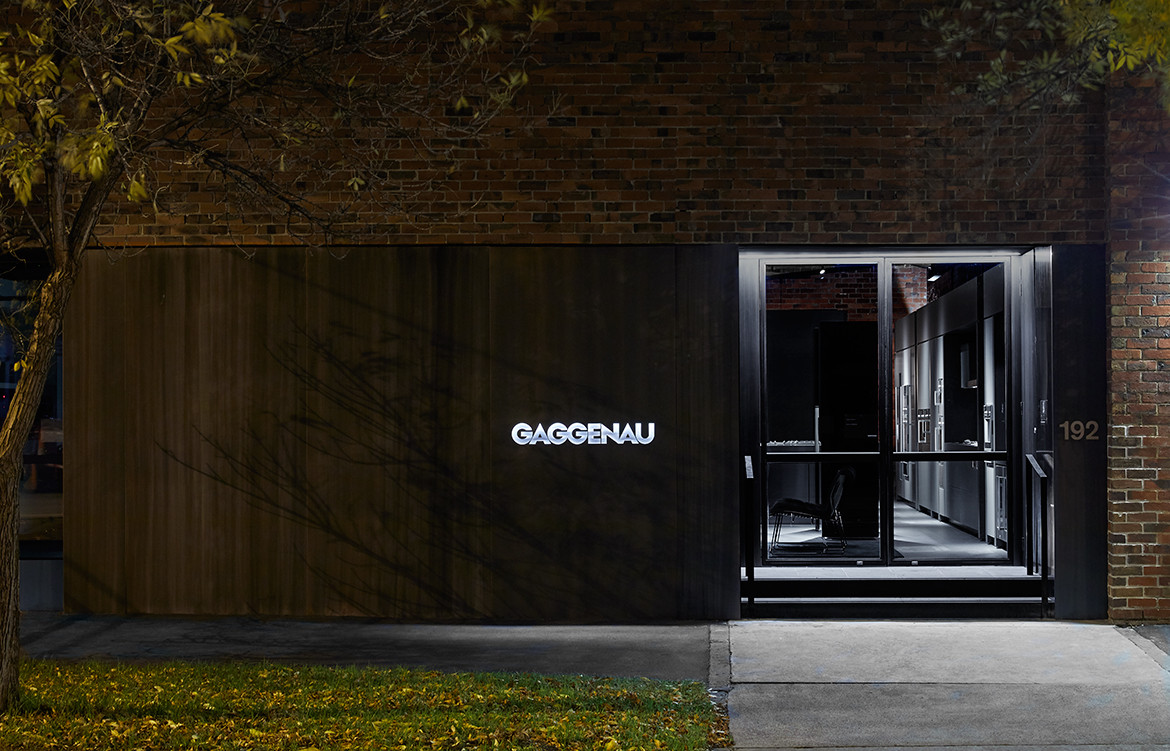 Upon opening the doors to this sleek, enthralling space, the showroom brings to the fore all the possibilities of what can be achieved when embracing the cultural connoisseur's lifestyle: equal delight in the eating and preparing of food with Gaggenau's state-of-the- art appliances.
Collaborating with Carr Design Group, the space creates dialogue between design, architecture and culinary encounters like never before. The compelling relationship to our local design heritage, Gaggenau's vast history and the industrial innovation at the heart of its products, are all showcased here with pride.
With Carr, Gaggenau's new Australian home is an architectural performance – a narrative of ideas and design history – that revels in the brand's unique story, its Germanic origins, and the wealth of culinary joy that Gaggenau has brought to countless homes and restaurants across the globe.
Like the act of cooking itself, the showroom provides a sensory immersion; intimacy is paramount. Access is gained through a moody and dramatic entry with hints of black and exposed brick redolent of Gaggenau's Black Forest origins. Counterbalanced by the dimly lit interiors, this motif is continued throughout, with the articulated form of black mirrored towers representing the verticality of the forest trees. Gaggenau's renowned cooking appliances are partially hidden from view, creating a curious succession as consumers make their way further and further into the space. Curated appliances are inserted within each tower, lit above like a "gemstone in a jewellery box" – on the edge of extravagance and inquisitiveness.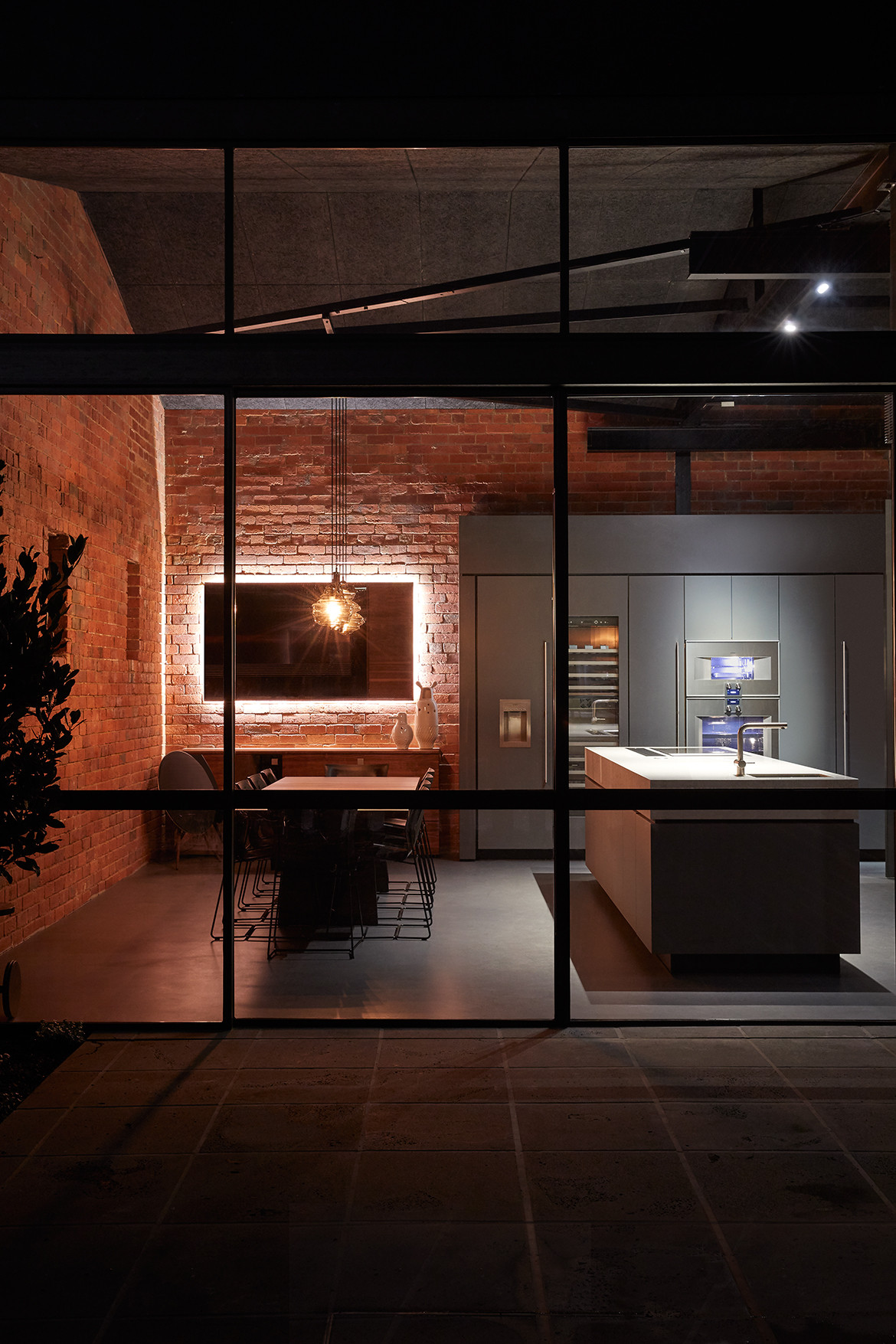 The Gaggenau Melbourne showroom represents an important milestone in the brand's long history – one that started on the edge of the Black Forest when the very first nail was struck from the forge. "All it took was one idea," says Gaggenau Australia's Senior Brand Manager, Aleks Efeian. "That spark – the desire to take something raw and make it into something that was beautiful – is the same spark that brings us here."
Gaggenau
gaggenau.com.au
Tags: bsh, BSH Home Appliances, gaggenau, melboune, Showroom Design
---