Opened April 4, the boutique is located in the heart of the Wintergarden, Brisbane's fashion precinct, and was designed by Burley Katon Halliday, an award winning architectural and interior design practice that has been instrumental in the creation of all Dinosaur Designs stores.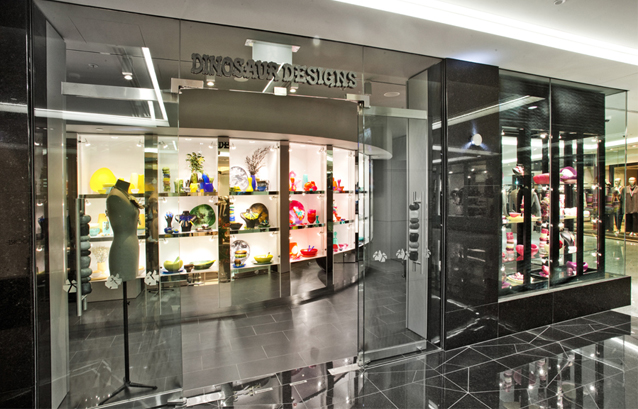 With everything from the latest Dinosaur Designs collections to the classic range and a collection of signature pieces the showroom celebrates more than 27 years of Dinosaur Designs founders Louise Olsen and Stephen Ormandy creating unique, colourful resin and sterling silver pieces.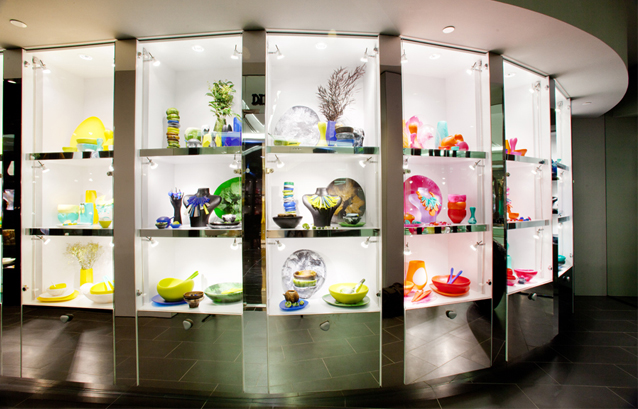 Louise Olsen says, "We have a lot of very loyal customers here in Brisbane and are excited to finally be able to offer somewhere local for them to experience the brand". Partner Stephen  Ormandy adds, "We've been looking to open in Brisbane for a long, long time, however we 've been waiting to find the right space and location. Our new store in the Wintergarden is the ideal backdrop for our collection".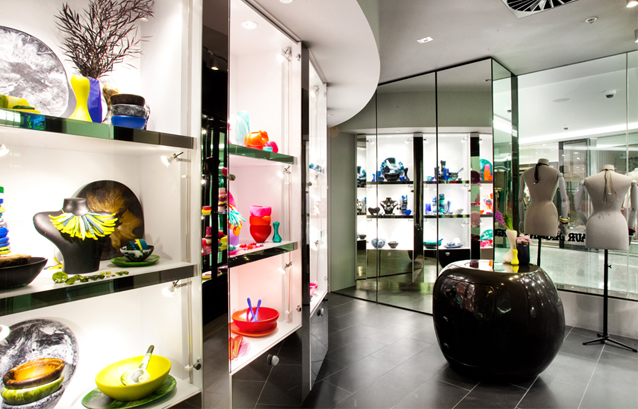 Dinosaur Designs have six stores, including one in New York, and are stocked around the globe from Greece to Russia to Japan. Dinosaur Designs has collaborated with Louis Vuilton and Paul Smith and has exhibited at London's Victoria and Albert Museum.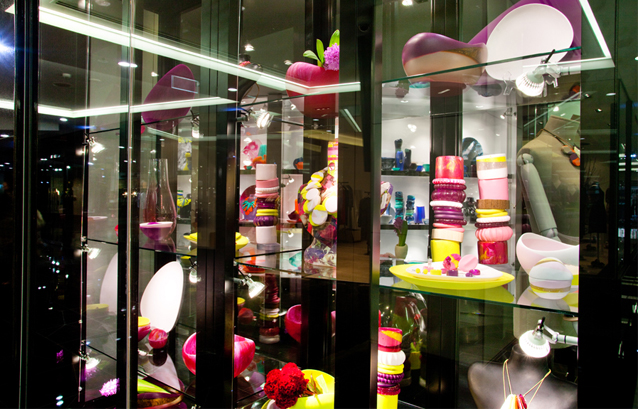 Photography: Porfyri Photography
Tags: Dinosaur Designs
---