.
apaiser is thrilled to be collaborating with Kelly Hoppen MBE, in creating these exclusive designs. Kelly's unique range epitomises the apaiser focus on the creation of luxurious ambience in the bathroom. As an award winning bathware designer and manufacturer in hand finished stone composite bathware, apaiser has become synonymous with luxury and is renowned for its natural organic feel and sculptural lines. Inspired by Kelly's signature style of clean lines and sleek simplicity, we have together created a blend of distinctive curvaceous shapes and highly functional design.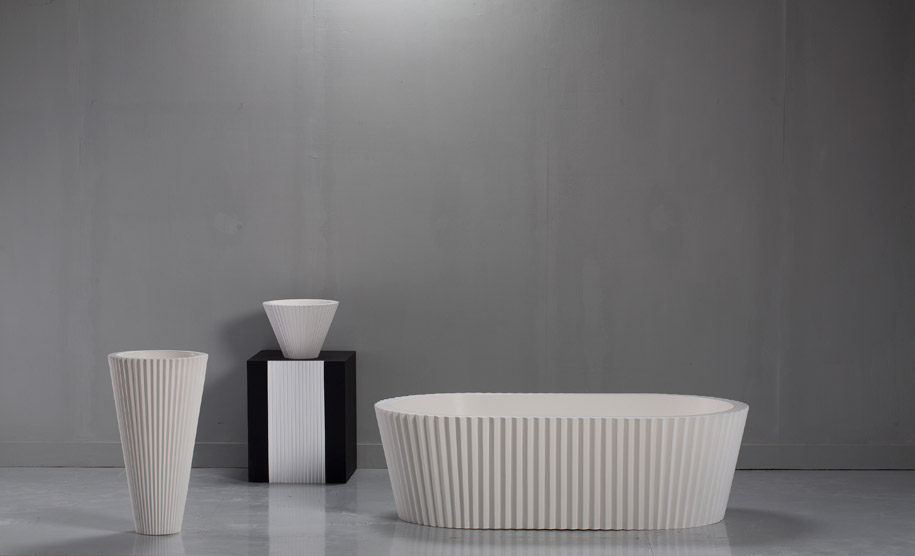 Kelly has always been so inspired by the traditional art of Origami and to be able to portray this gorgeous art form in such a strong fabric was a delight and filled her with inspiration. This range is the epitome of sophistication and discipline. With its minimalistic lines it creates a Zen-like feeling and mesmerising design, which is sure to bring any bathroom to life. As well as being a day to day product of function, it doubles as an art piece, which was the original idea behind the creation. Kelly loves that it is something different to look at.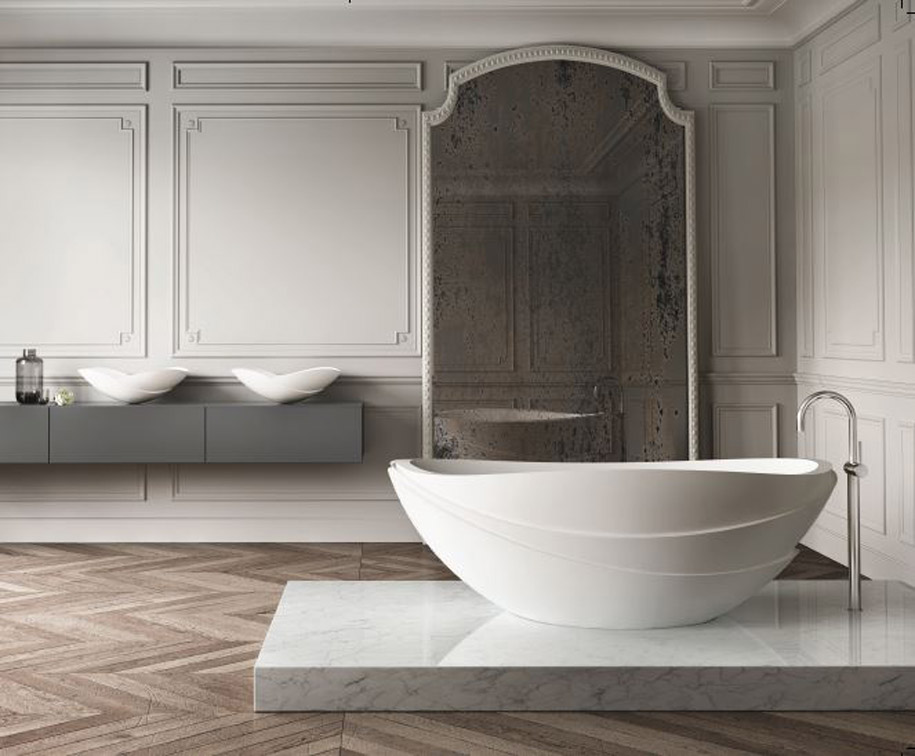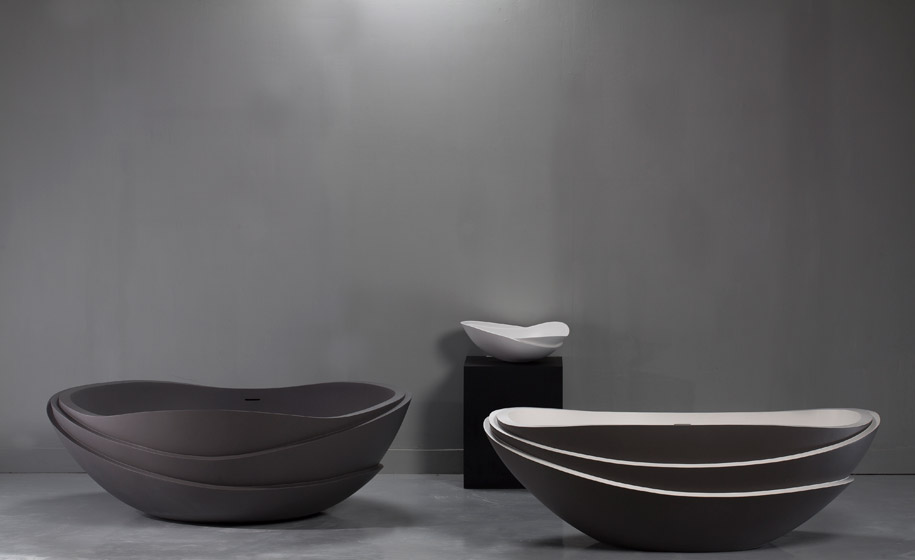 The layering of different textures is a key design aesthetic of Kelly's, so for the Harmony range, she gathered inspiration from lotus flowers, wooden and ceramic bowls to create this wonderful shape for a sensational piece. Kelly wanted this range to portray purity and strength, which it does with its soft lines and strong outer structure. In the East, bathing is a ceremony and Kelly wanted to ensure that this range was a celebration of the art of bathing.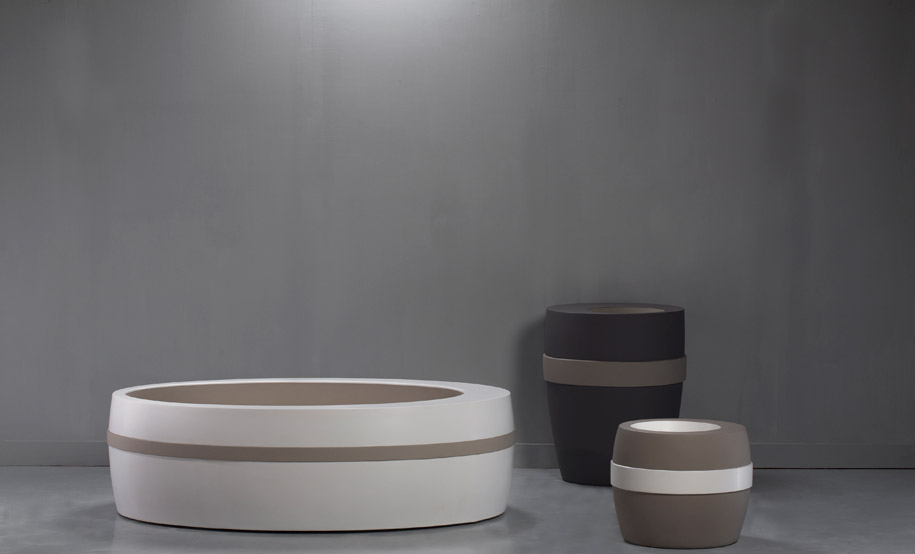 Bande was originally formed from Kelly's inspirations of the Obi, a sash used in traditional Japanese dress. Kelly uses this in a lot of her product designs and applied this style to the Bande bathware range to create something different and appealing to the eye. The range is both delicate and subtle, with a hint of her famous East meets West trend. For Kelly, the band completes the shape and adds contrast and dimension.
This is truly a collection for the 21st century.
Tags: apaiser, kitchen & bathroom
---