The company's presence at the Salone del Mobile is centred on the piece of furniture capable of best expressing the personality of it's designer: the armchair. Sculptural in it's isolation from other objects, the armchair is as much a symbol of comfort as an opportunity to experiment with radical new structural, material and aesthetic concepts. 
As such it is only fitting that Edra should choose to celebrate it's 25th birthday with an installation featuring an armchair from each of the past 25 years, raised on pedestals at the Via Ciovassino showroom. Featuring iconic designs still as striking today as they were when first released, the collection is an affirmation of Edra's avant-garde design ingenuity. 
Simultaneously Edra is presenting three new pieces – two armchairs and a system of containers – that maintain the company's contemporary momentum.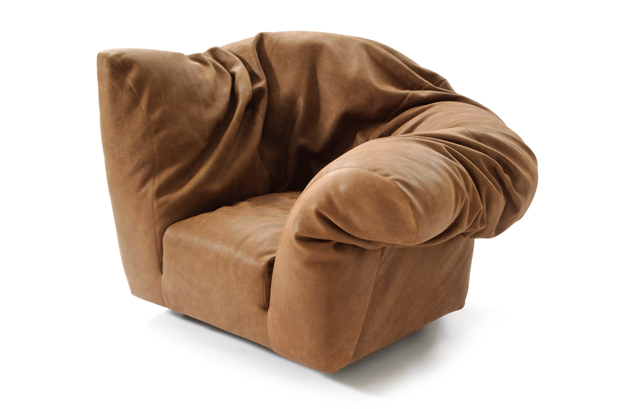 The 'Sfatto' armchair (which translates from Italian as 'unmade' or 'unkempt'), designed by Francesco Binfaré, gives a deliciously inviting impression of softness while concealing a sophisticated support system.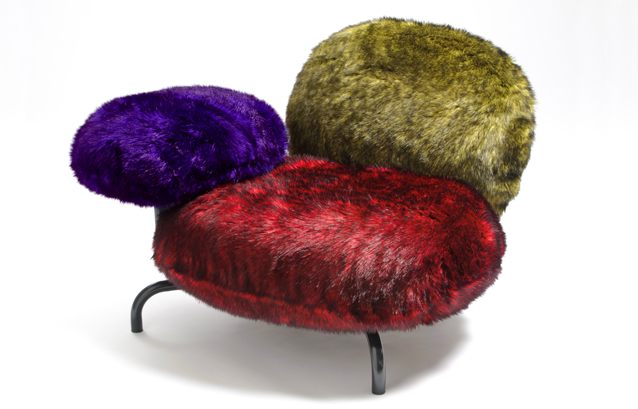 The 'Cipria' armchair, designed by Fernando and Humberto Campana, uses the contrasting colour and texture of the eco-fur on each cushion to give a wonderfully detailed aesthetic and tactile experience.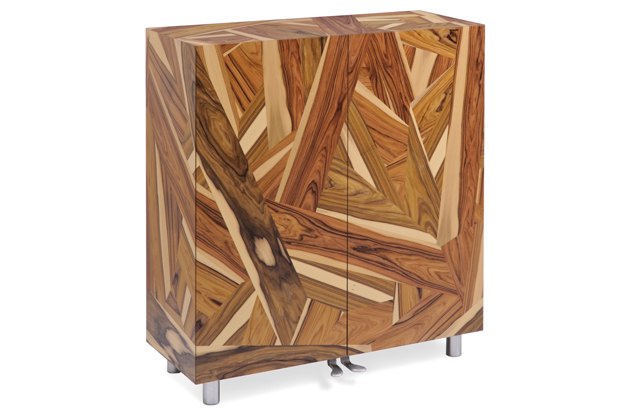 The 'Bois de Rose', designed by Massimo Morozzi, is a play on the classic storage volume, combining traditional dimensions with piano-pedals instead of handles and a subversion of rosewood into a chaotic, irreverent exterior.
---