BEN PERCY
Ben's appreciation and understanding of the innate qualities of timber is almost palpable and his handcrafted furniture showcases both the timber and his adept skill at handling it. By analysing the grain, cut and tone of each board, Ben says, "each and every component is not only beautiful but serves a purpose—nothing is hidden." His articulated Flex Chair is a fluent expression of this process and it reflects his succinct design aesthetic that Ben defines as "clean lines and good bones."
Inspired by nature and driven by perfectionism, Ben's biggest goal for his furniture is "making people comfortable," he says. "Often, just seeing someone explore my pieces is what gives me the most satisfaction." Ben is working towards his dream of making furniture full time and currently manages and teaches a workshop in Freshwater, Sydney. "It's not a career that you can disengage with when you leave the workshop at night," he reflects. "You are constantly creating, seeking inspiration and learning. It's your passion, your life."
Ben Percy Designs
benpercydesigns.com
Photography by Muller-Maher Photography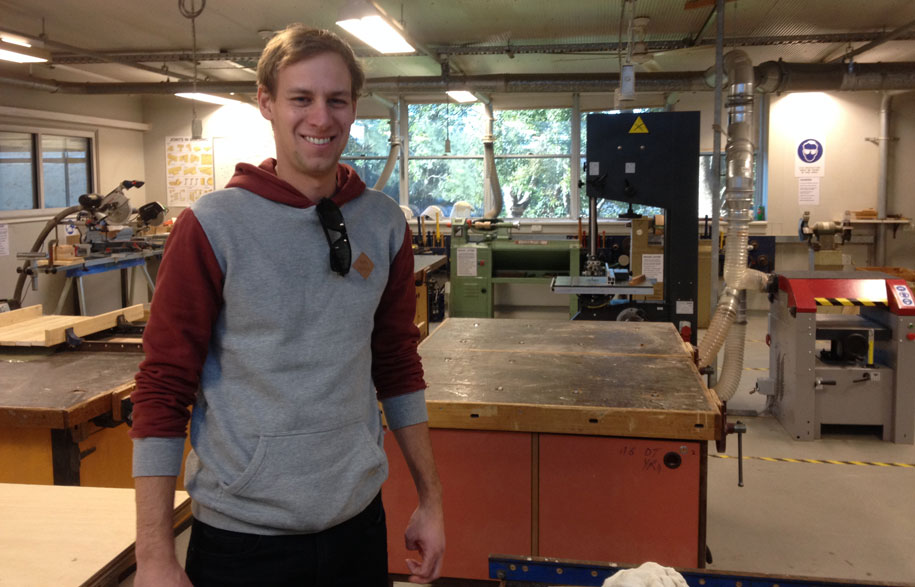 Walnut Flex Chaise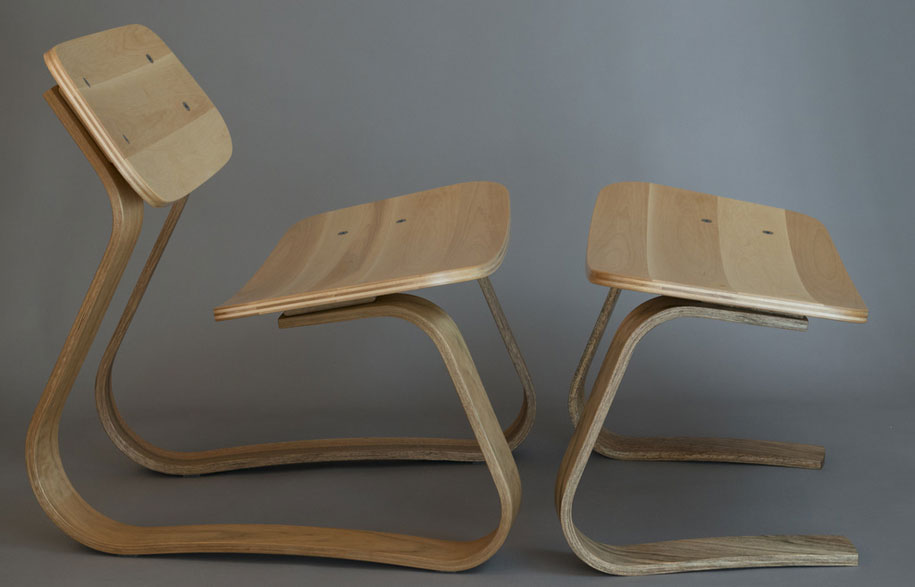 The Rocker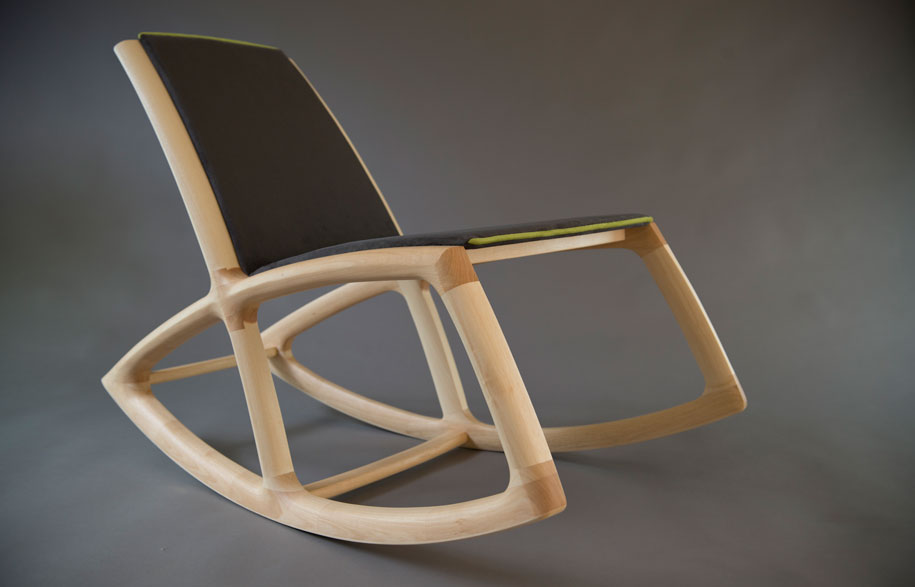 The Pod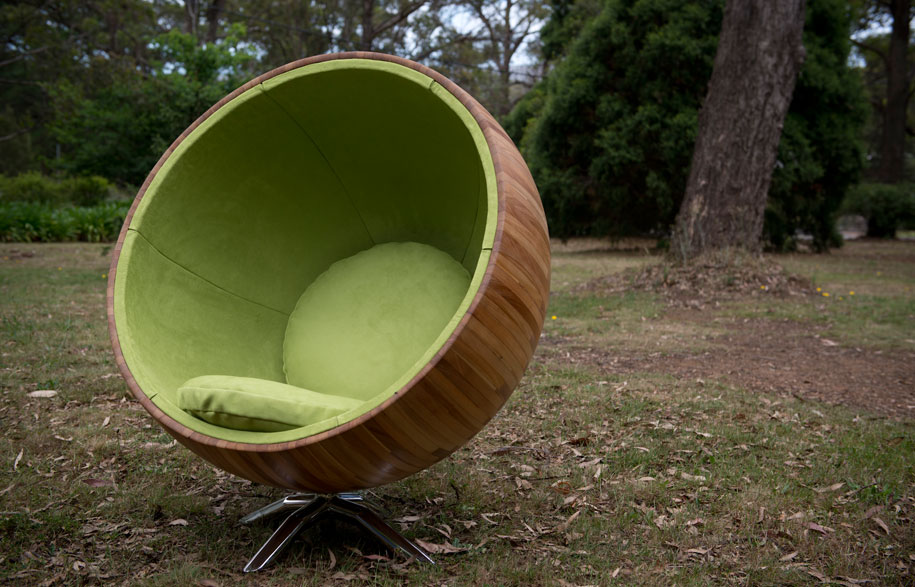 Upholstered Flex Chaise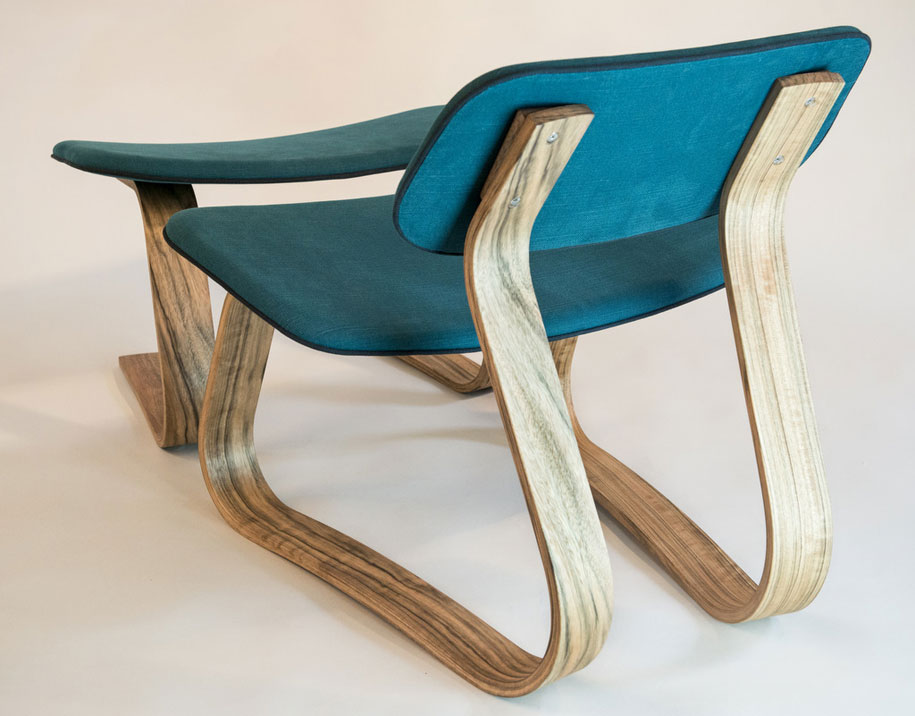 ---
STEPHANIE NG
Stephanie brings to her furniture design what she looks for most in other pieces. "I'm drawn to products that can speak for themselves and be configured as per my needs," she says. This versatility underlies the design of her award-winning Mick's Deck Chair, which has simple and considered functionality that allows users to easily customise the upholstery "making it their own, to reflect their personality, tastes and space."
Adaptability forms just one aspect of Stephanie's design values, which she summarises with the words "versatility, minimal, artisanal." Driven by this concise philosophy of form and function, her values are expressed in an aesthetic she describes as "simple, clean lines. But bold. I love adding distinctive features to make it recognisable."
Stephanie works full time as a designer her product portfolio also includes a range of lighting. In addition, she recently showcased a kinetic art light installation in the Malaysia Pavilion at the Milan World Expo 2015.
Stephanie Ng Design
stephaniengdesign.com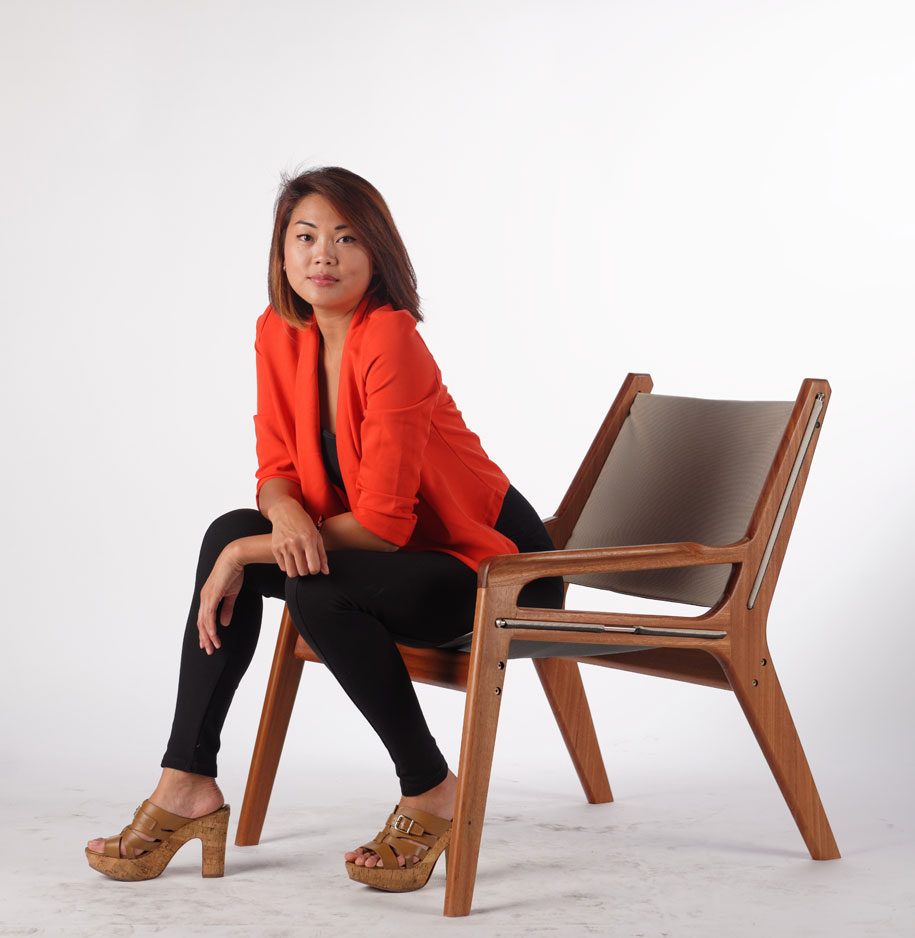 Mick's Deck Chair 1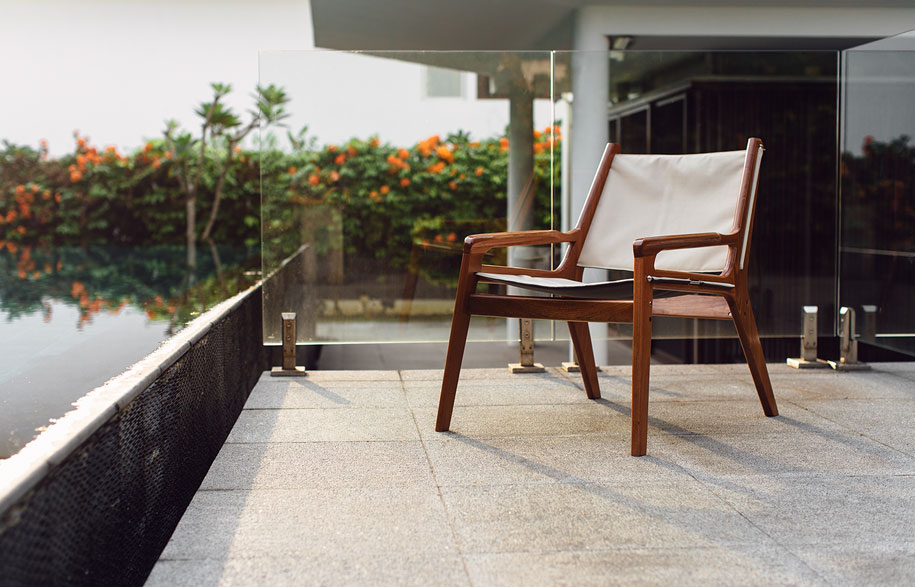 Mick's Deck Chair 2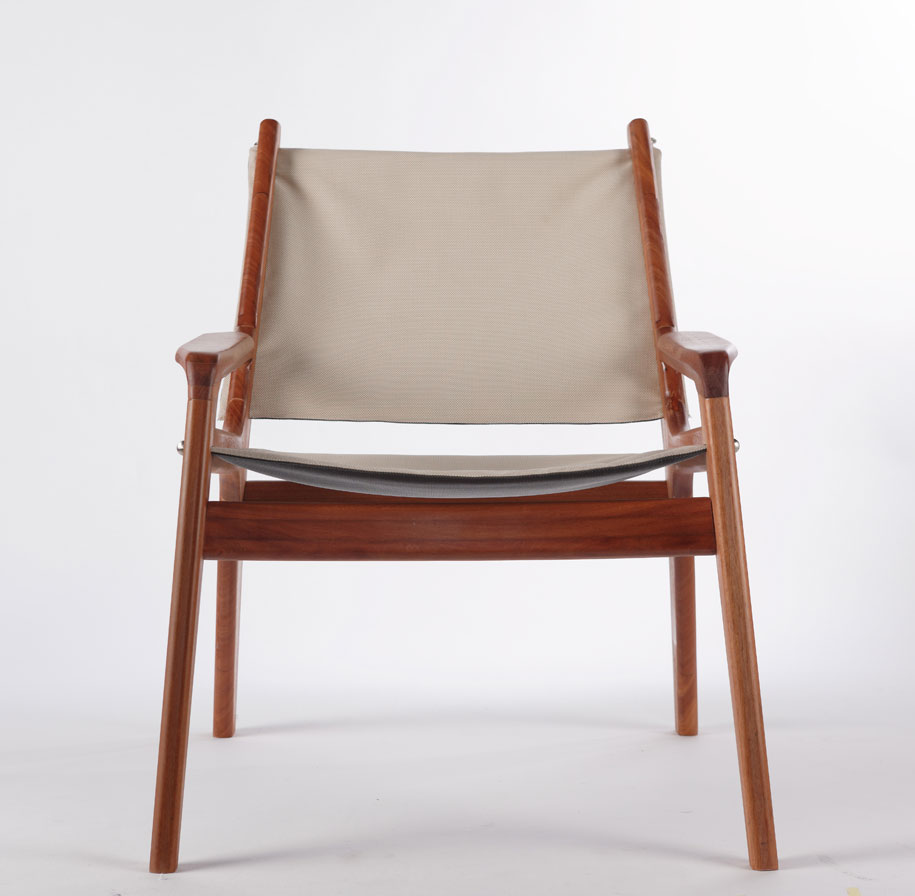 Trieg Table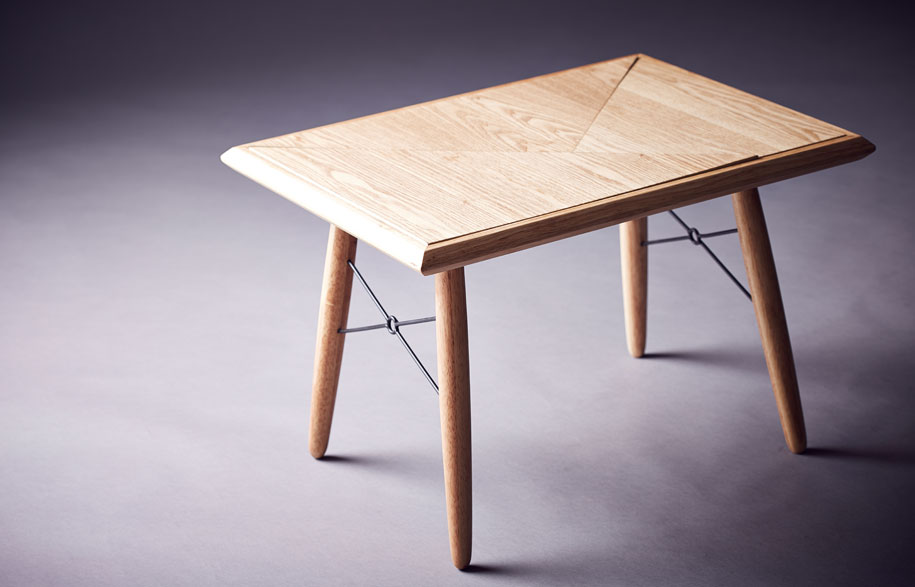 Mick's Deck Chair and Scoop Pendant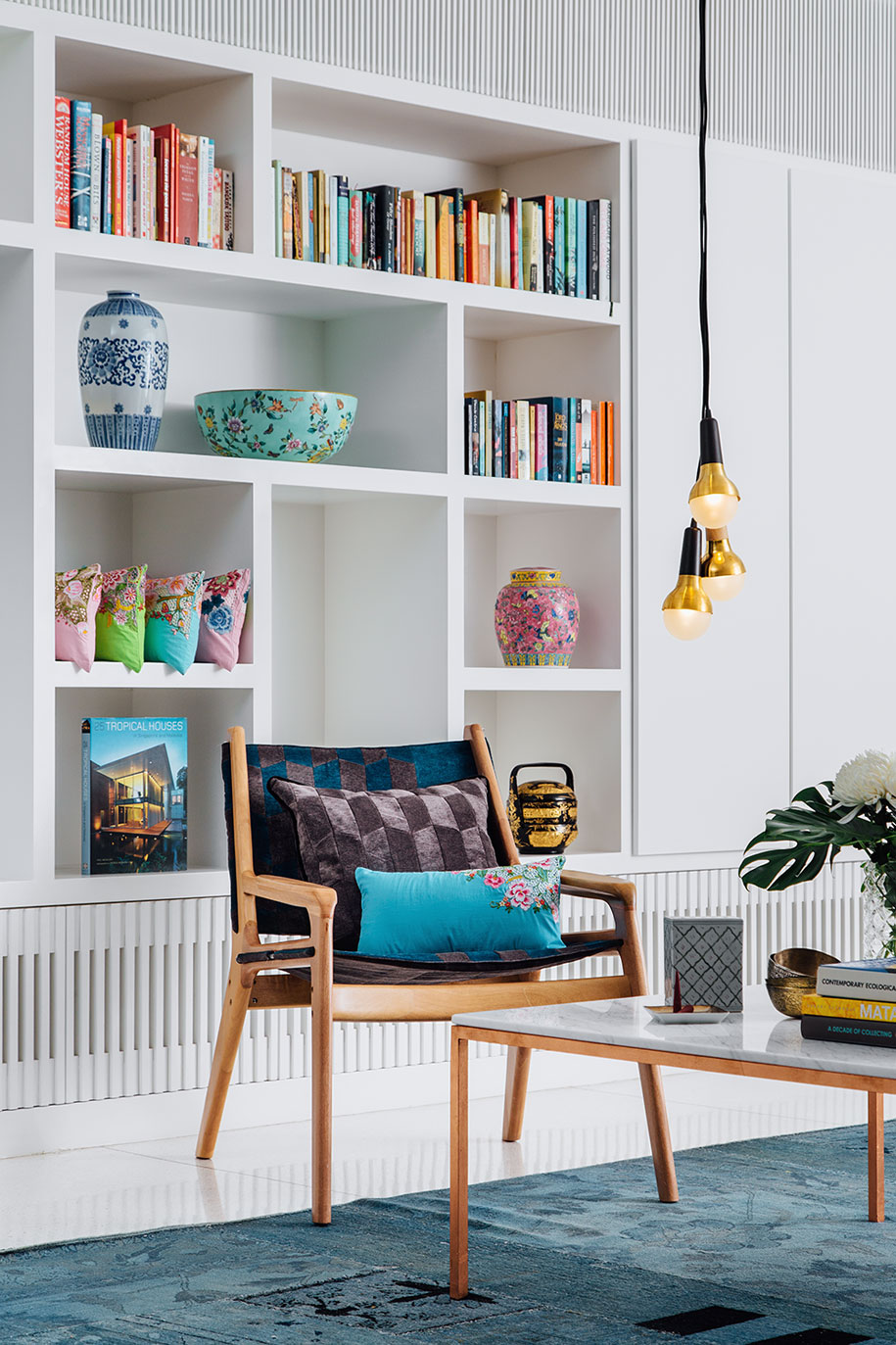 CARL HOLDER
Carl's furniture designs are injected with a healthy dose of playfulness and personality as he transforms everyday objects into something "beyond the generic," he says. This light-hearted element is aptly echoed in the name of his furniture range Foreply, as well as the grooved and sculptural aesthetic and versatility of his pieces. "Foreply is focused on objects that help us store and sort and hold stuff," Carl says and his space-saving, clutter-reducing designs include the Thingamabob table/bench/book rack and Capsule One wall-mounted shelf.
"I believe everyone should have beautiful and well designed things around them," Carl explains. His work is derived from an emotional or pragmatic response and motivated by "considered, ethical design." He sources local and sustainable plywood from Queensland's Sunshine Coast and says he "strives for elegance from apparent simplicity." Of course, "having fun along the way."
Carl also flexes his design talent at Tzannes where he works on architecture, products, furniture and graphics, notably designing Sydney's new street furniture. 
Foreply
foreply.com.au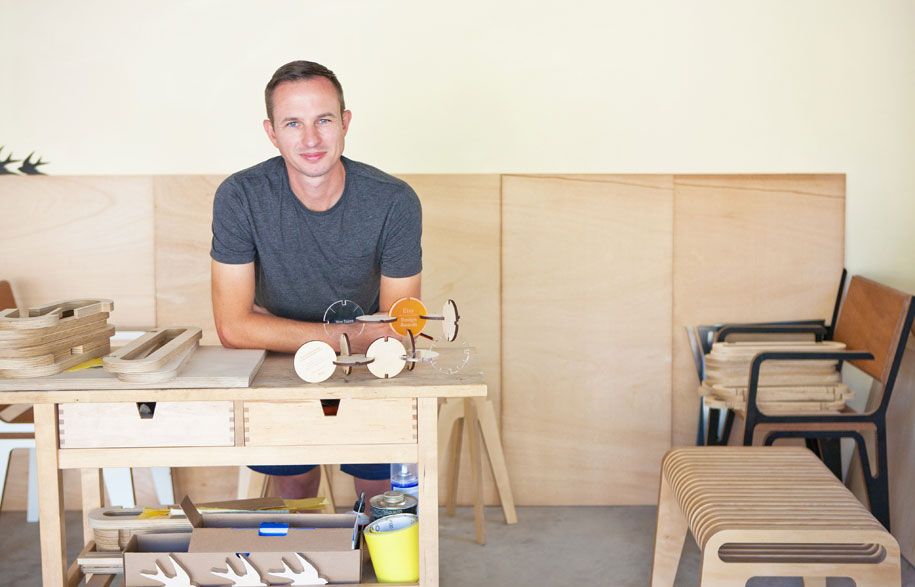 Thingamabob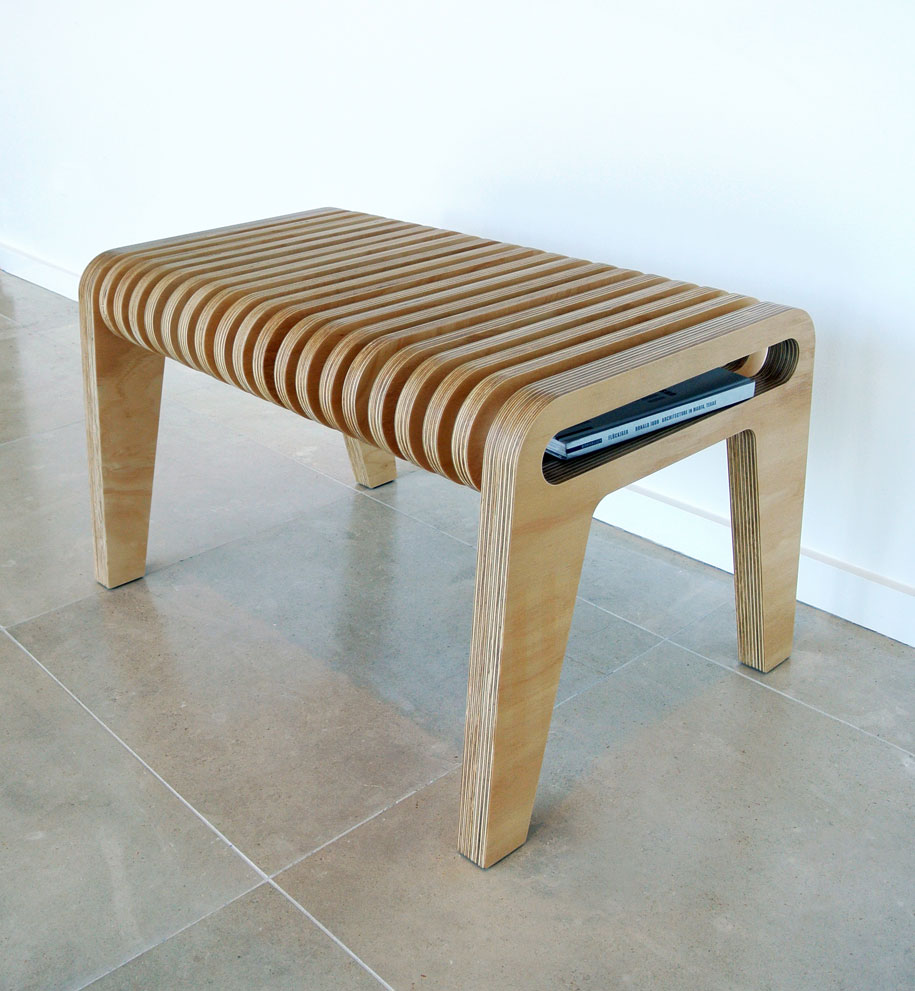 Capsule One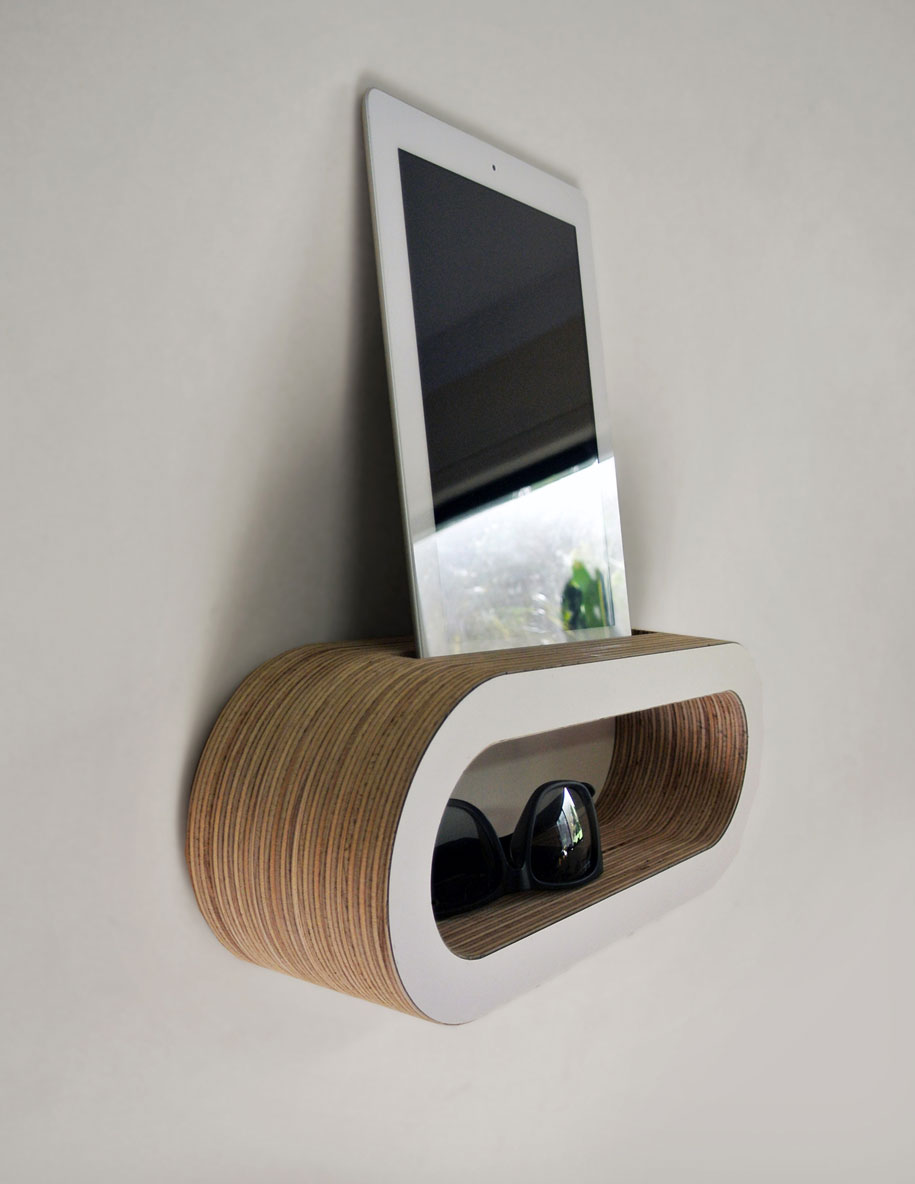 Sydney Street Furniture (Photography by Tzannes)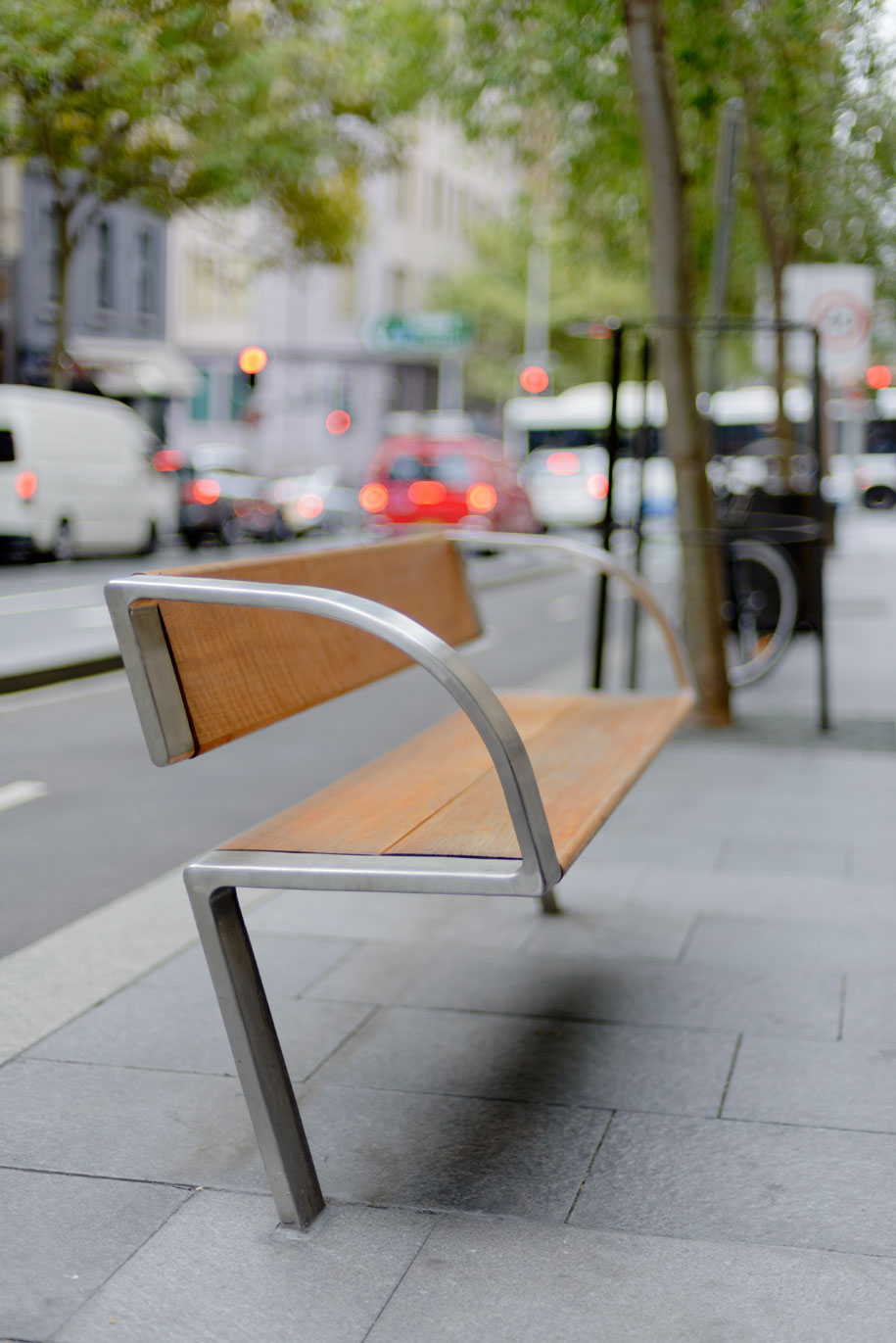 White Chair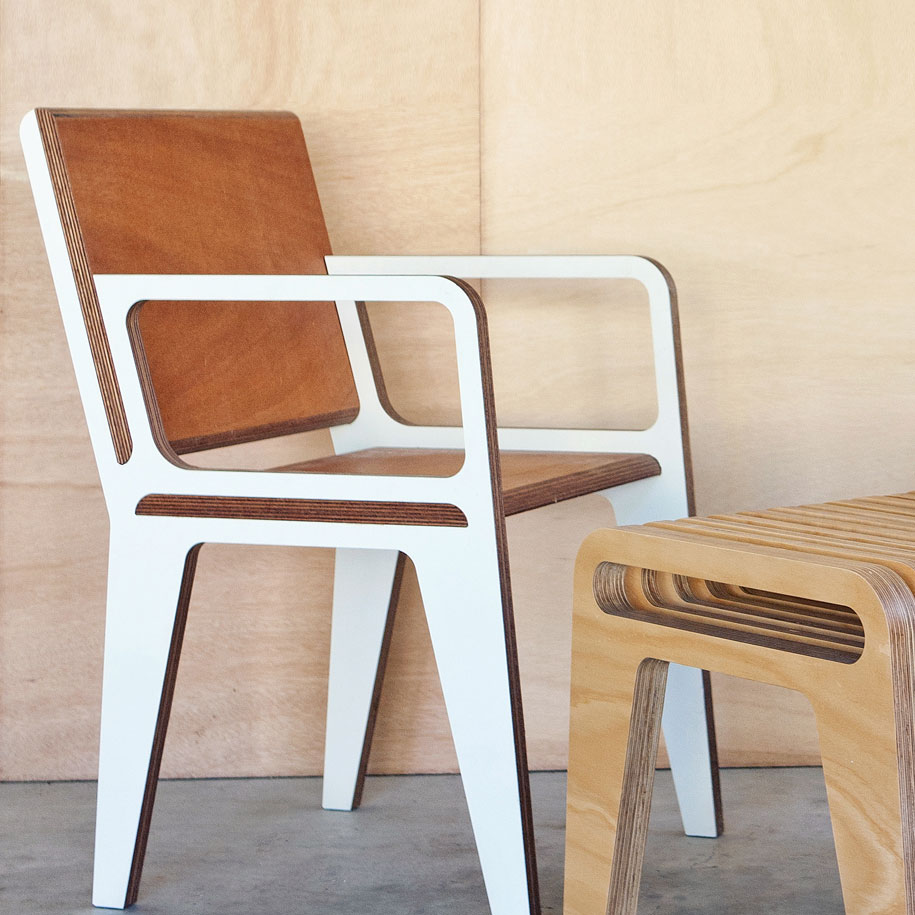 VIVIANNE KOLLEVRIS
"Furniture is my part-time passion at the moment," says Vivianne who works as a structural engineer and project manager by day. Her innovative and distinctive furniture designs very much reflect both these creative and technical fields and her inventive problem-solving skills. Plus, in addition to this unique combination, Vivianne states her design philosophy is "to question and challenge everything. No assumptions. No rules."
The result is furniture that, Vivianne says, "challenge preconceptions on how an object should look or feel." As part of her design process, Vivianne will consider the typical features of a particular object and question its assumed design – "Does a chair have to have legs? Does a bookshelf have to incorporate a shelf?" Her award-winning pieces include the circular Circus Bookshelf and curvilinear Ribbon Chair, which epitomise Vivianne's philosophy and process, while still, she notes, "remaining respectful to context and never compromising on function."
Viv Projects
vivprojects.com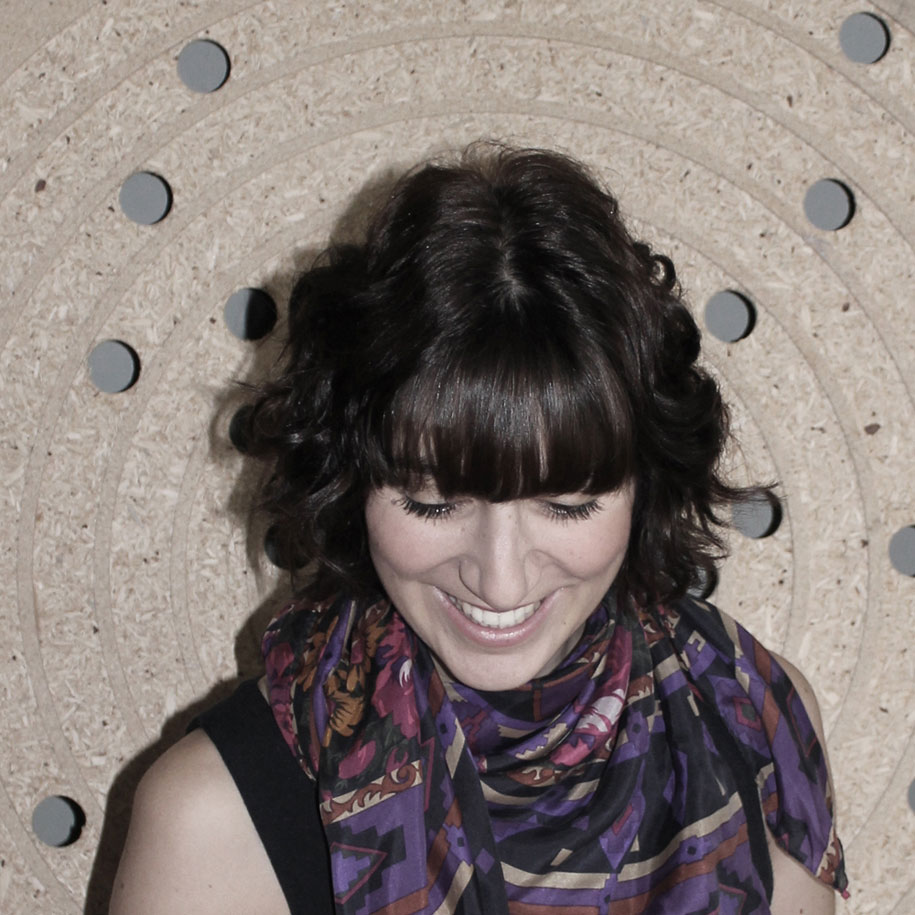 Ribbon Chair 1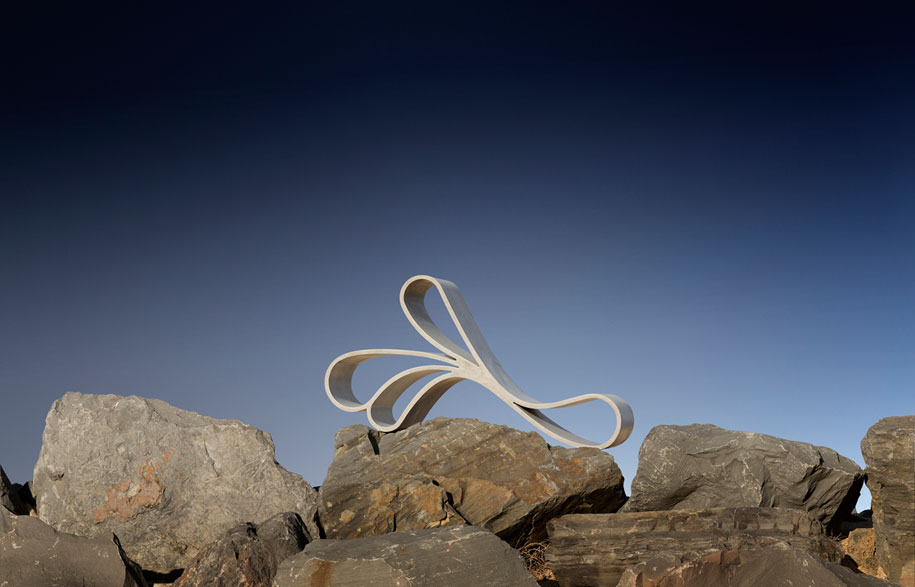 Circus Bookshelf 1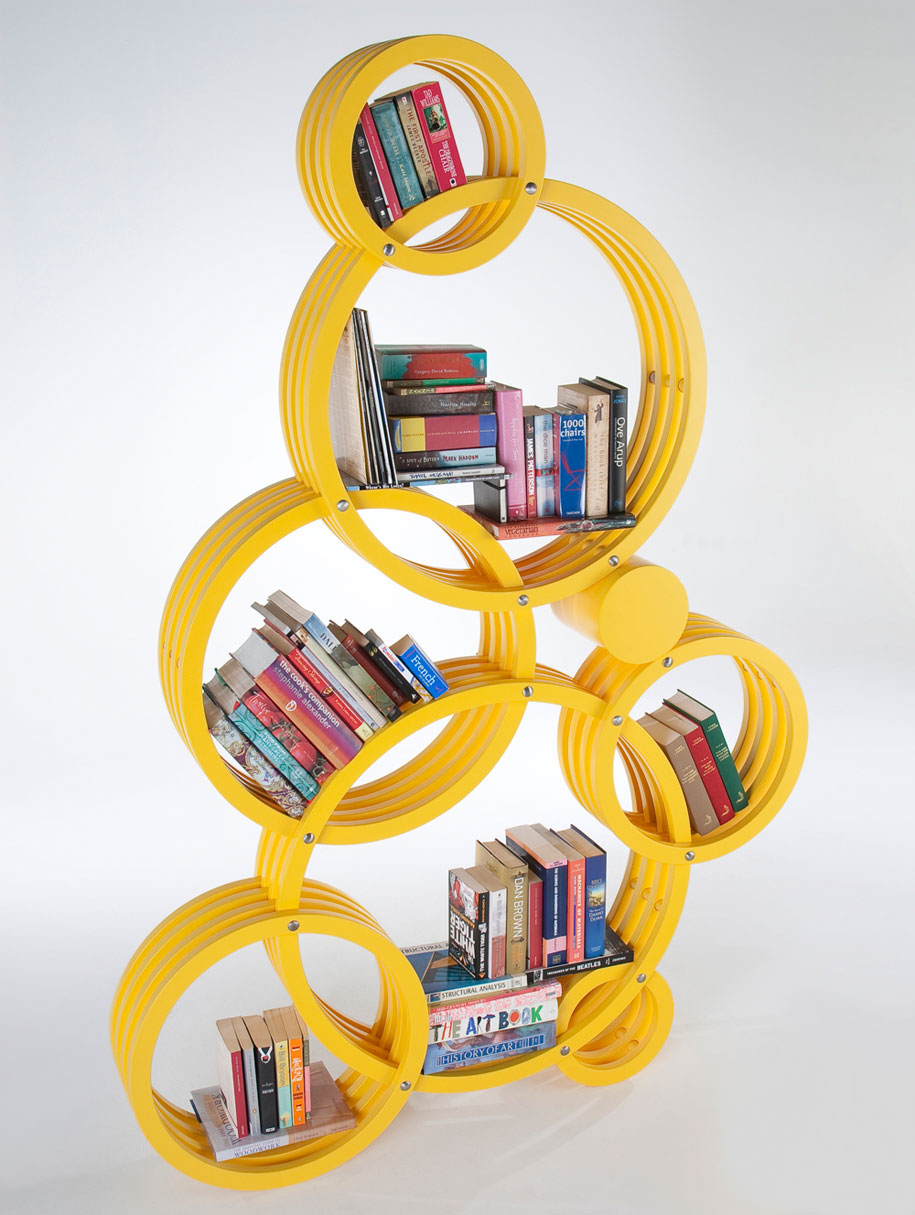 Ribbon Chair 2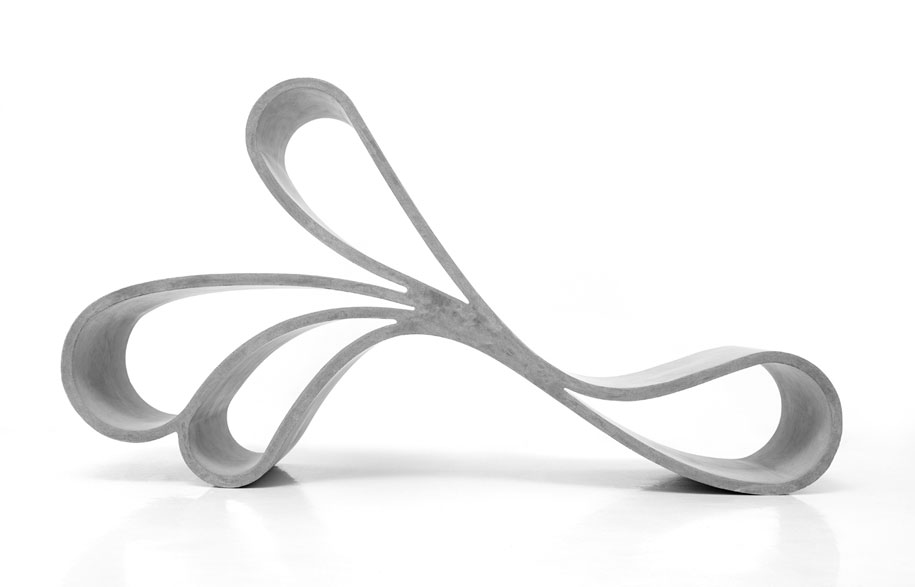 Circus Bookshelf 2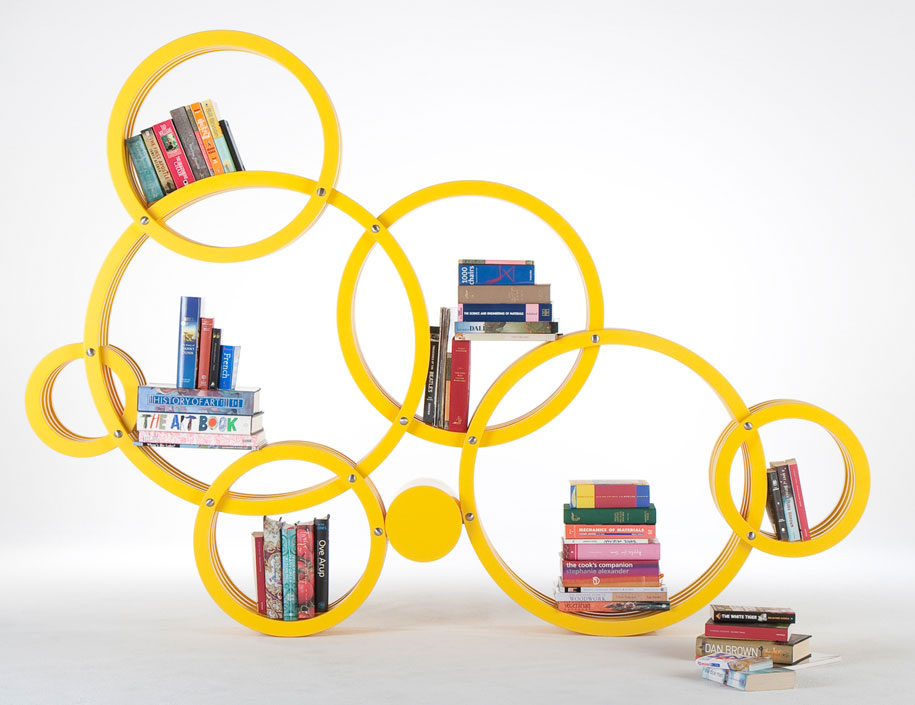 ---