In any space, an established lighting scheme has the power to provoke emotion, the ability to affect our interactions and the way we connect within – ultimately influencing the way we experience a space from start to finish. For lighting brand, Enlightened Living, they believe that lighting has the capacity to create magical, illuminated atmospheres that inspire individuals on a daily basis.
Bringing an exceptional level of service, quality and craftsmanship to the Australian design industry is Enlightened Living. Formerly known as ECC Lighting+Furniture, the celebrated brand offers an extensive range of indoor and outdoor lighting and furniture pieces for residential, commercial and major landmarks. Committed to creating pieces with enduring quality and timeless style, Enlightened Living products are set to leave a long-lasting impression on your every spaces.
Take a look at these three striking lighting designs from Enlightened Living that have been meticulously crafted to impress users time and time again.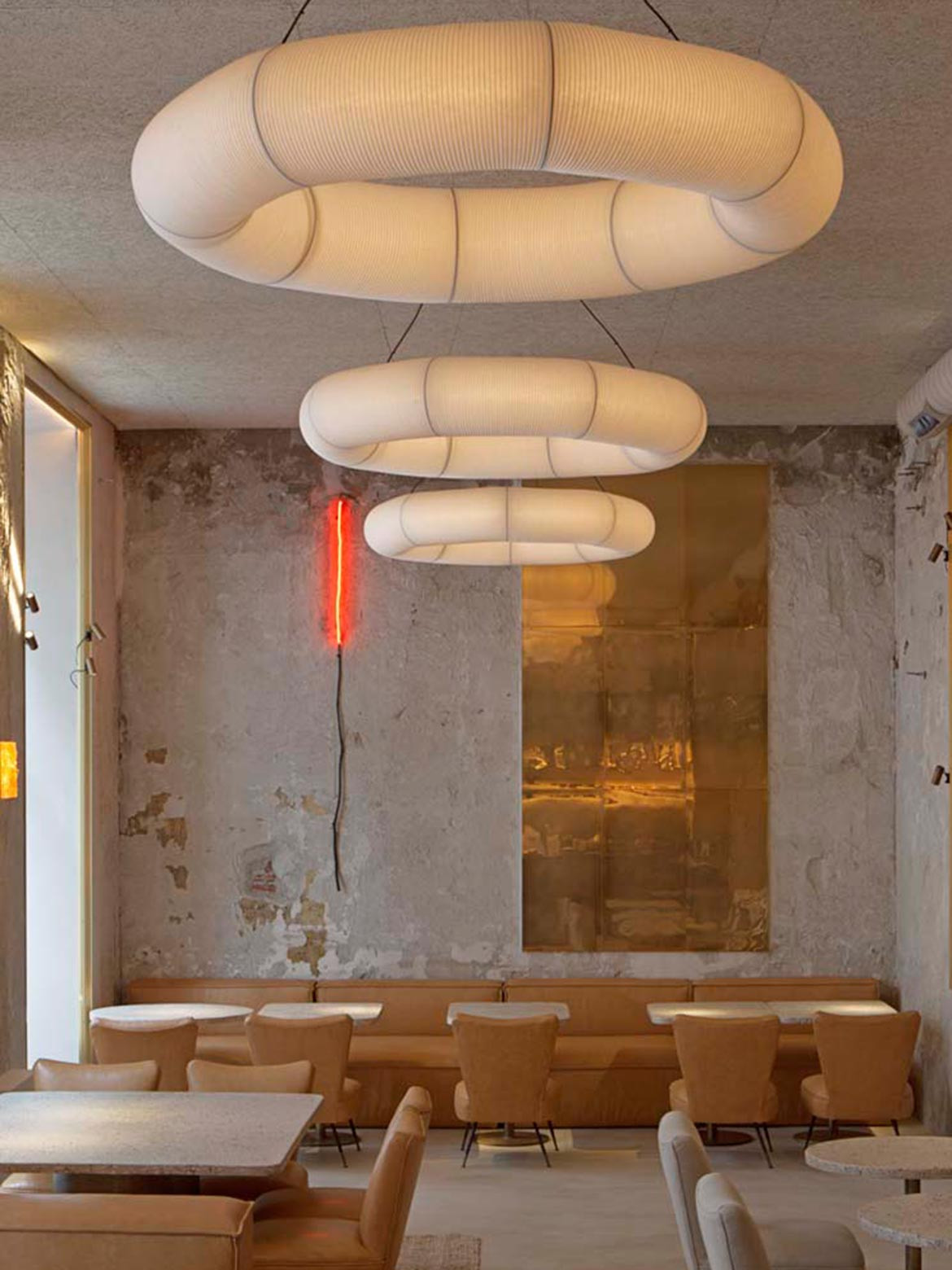 Tekiò, which translates to 'adaptation' in Japanese, brings together ancient artisan techniques with modern methods and innovative technology. The result is a sculptural vertical pendant light by Santa & Cole: an avant-garde creation meticulously dressed in handmade paper. Designed by Anthony Dickens, this one-of-a-kind light was inspired by the traditional Japanese lantern made from washi paper. Resilient and malleable, washi features a warm, tactile texture that brings a touch of softness and a sense of sophistication to any space.
Tekio showcases a warm to dim LED technology that offers the user full control of the light's intensity and colour temperature. With versatility in mind, Tekio can produce linear or circular shapes, which can be achieved by combining various modules together. This is a light full of striking design possibilities.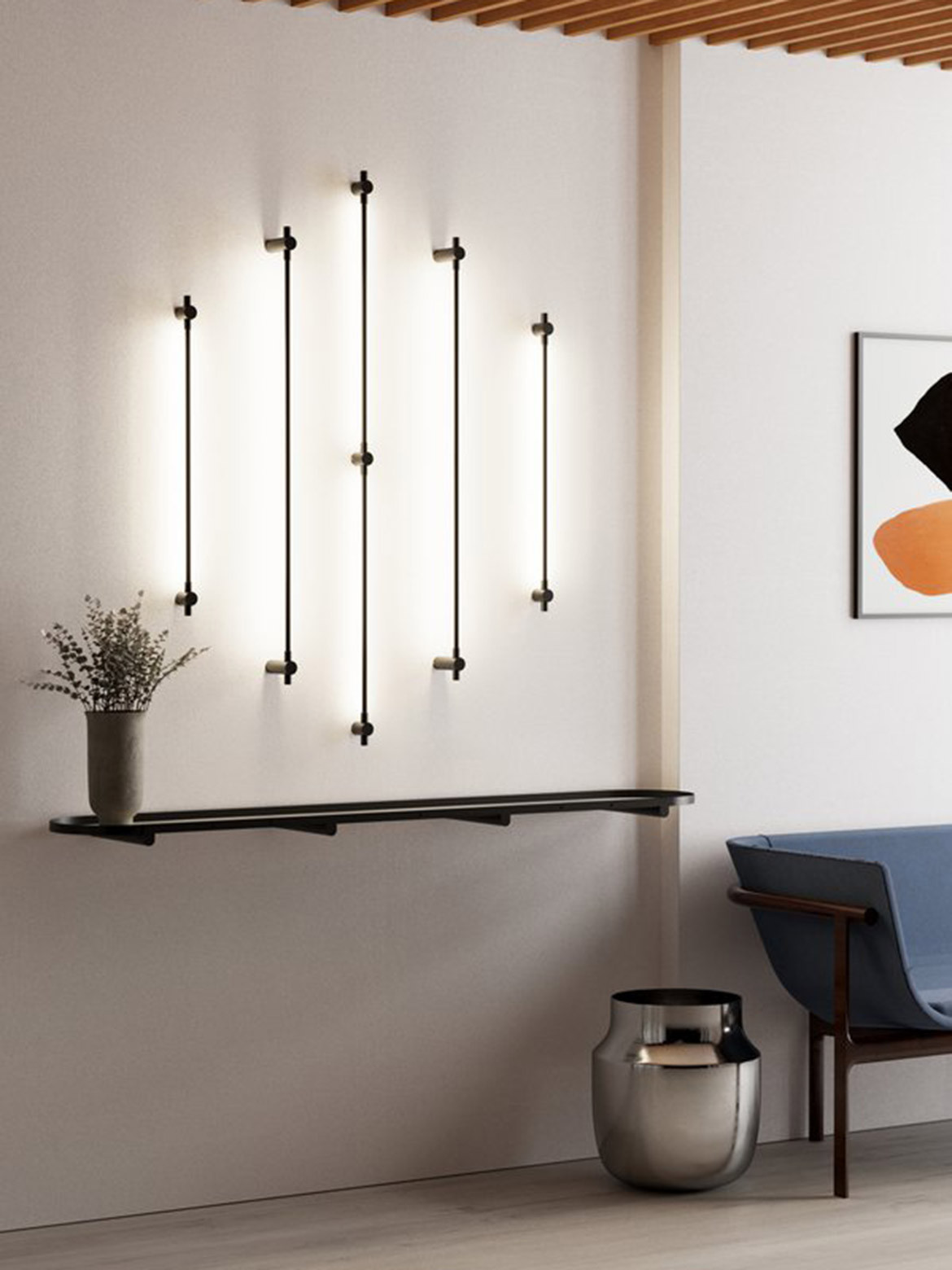 The Thin Surface Mount Vanity Light from New York City based design studio, Juniper is a refreshed, minimal take on the vanity lighting system. Each piece under the Juniper name has been intricately refined and crafted to deliver luxury, functional and versatile solutions to any environment. The brand's commitment to American craftsmanship and innovative design is demonstrated through their ability to consistently combine form and function without compromising on style.
This unique light has been precision-machined from solid brass tubing, with dimmable LED lights segments connected to the robust brass hardware by magnet. Designed with the user experience in mind, the hardware can rotate 360 degrees, allowing the user to adjust the lighting to suit their needs.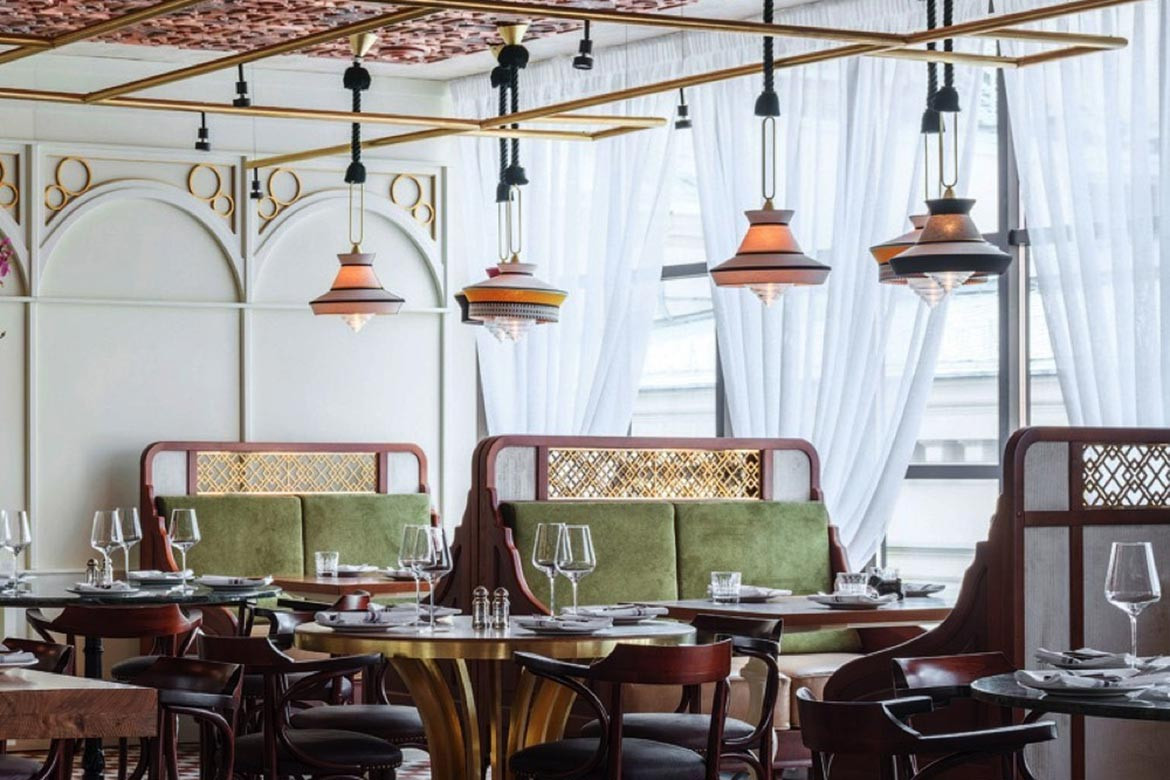 Calypso So Guadalupe is a collection of suspension lights inspired by the grandeur of the Art Deco period. Designed by Contardi, this one-of-a-kind light is a testament to the Italian brand's commitment to delivering authentic, beautifully designed and functional lighting to spaces across the globe. Since the first Contardi branded product launched in 2006, the family-run company continuously celebrates their long history and love for exemplary design with their extensive range of expert lighting products.
Calypso So Guadalupe has been thoughtfully crafted with tactile fabrics, adorned with a striking blend of white and black geometric patterns, complemented with the vibrant tones of South America – leaving a lasting impression on anyone who comes across it. Available as an indoor or outdoor feature, the collection features expert engineering with a satin brass finished ring metal support and transparent glass diffuser to create the perfect ambient glow.
Enlightened Living
enlightened-living.com.au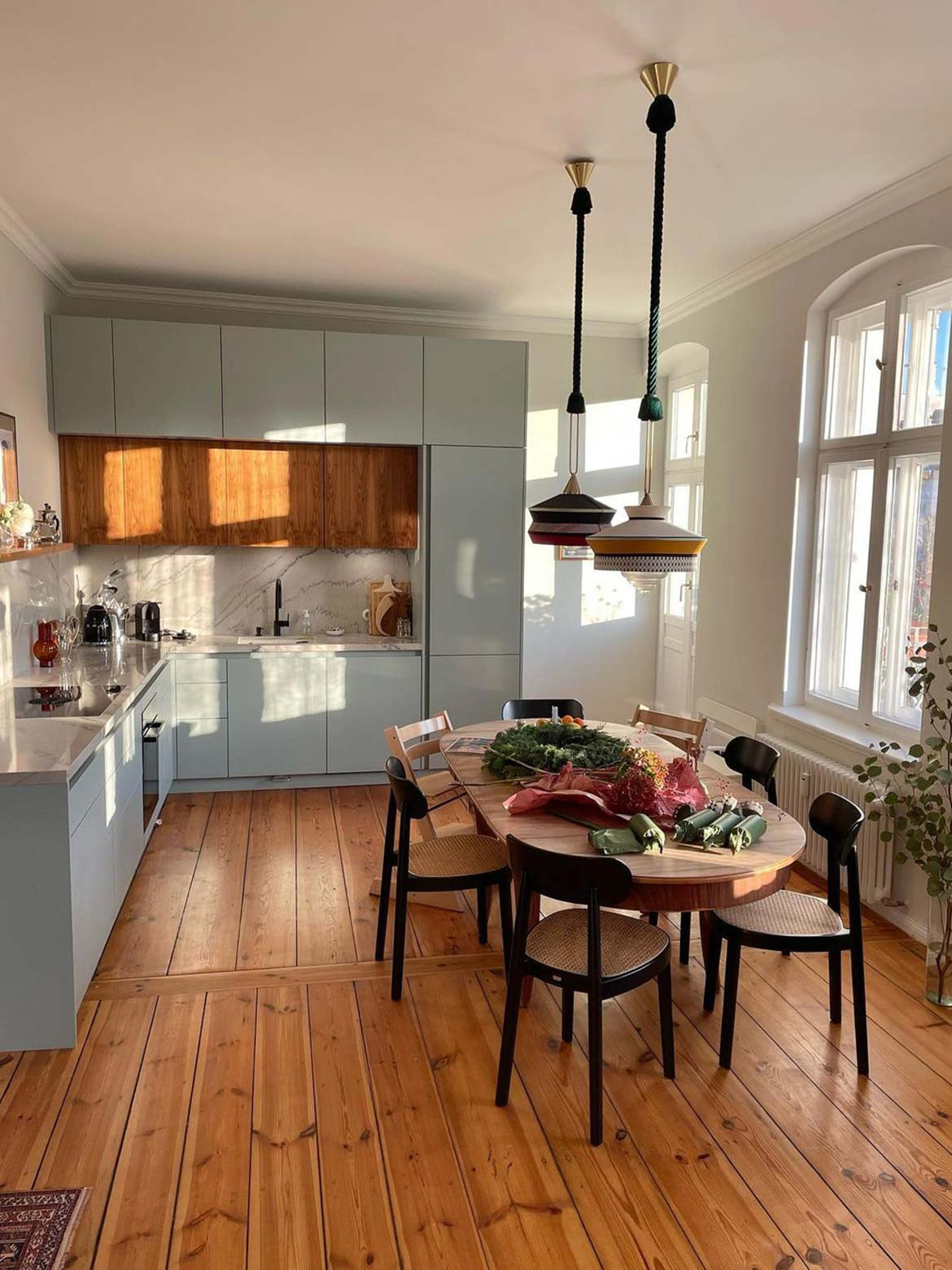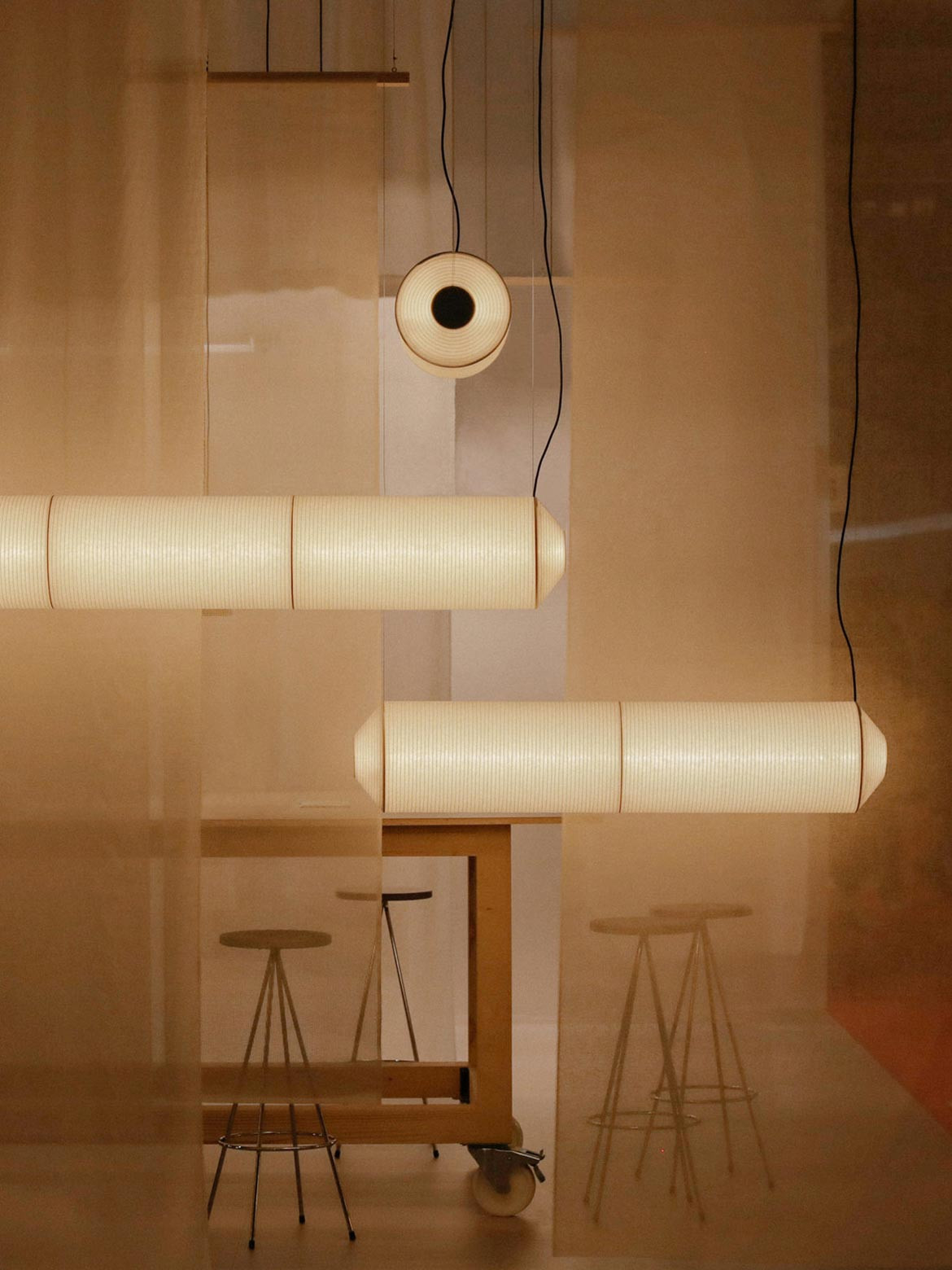 ---