Fersa's team of artisans draw on a great artistic heritage to create decorative hardware. They hold design patterns from the Italian Renaissance, Louis XIV and Regency through to Art Deco, Bauhaus and the modernists of the 1930s.
Working in authentic traditional styles, their pieces are entirely self-produced. Everything from pattern making to casting and finishes is performed on premises.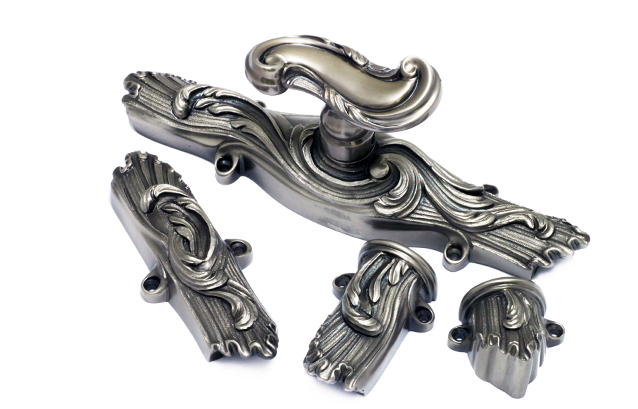 Fersa lever and decorative fittings
In Australia and NYC, Fersa is represented by Mother of Pearl & Sons. A recent client of theirs was inspired by the exquisite Fersa door furniture they'd spotted at the Ralph Lauren store in NYC. Mother & Sons scheduled the whole project with matched accessories – including escutcheons, privacies, door stops and flush handles.
The client had selected an aged pewter finish, and Mother of Pearl & Sons completed not only the aesthetic requirements, but managed all functional requirements as well, including locks and latches.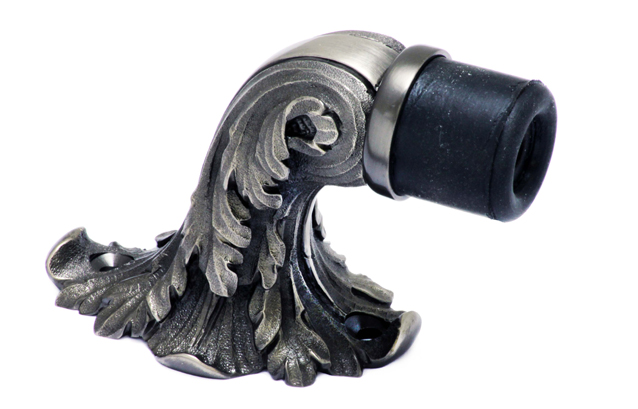 Louis XVI doorstop by Fersa
As Fersa handle all aspects of design and production themselves, in their workshop, they are able to create bespoke requests. Mother of Pearl & Sons can arrange your entire project to benefit from Fersa's Old World grandeur.
---