Rarely ostentatious in its appearance, contemporary luxury is seamless, intuitive and reliable, often flawlessly disappearing into its surroundings. Fhiaba's sleek Classic Range is an incredibly fitting example of that functional yet restrained elegance in a household setting.
While the smooth and streamlined appearance of the collection has been designed to allow seamless incorporation into the landscape of the kitchen and can be completely concealed, the capabilities it boasts position the appliances front and centre of the kitchen space. An undisputable stand out when it comes to functionality, design excellence and comfort, Fhiaba's outstanding credentials put the brand right at the top of the range in the competitive universe of household appliances – and with good reason.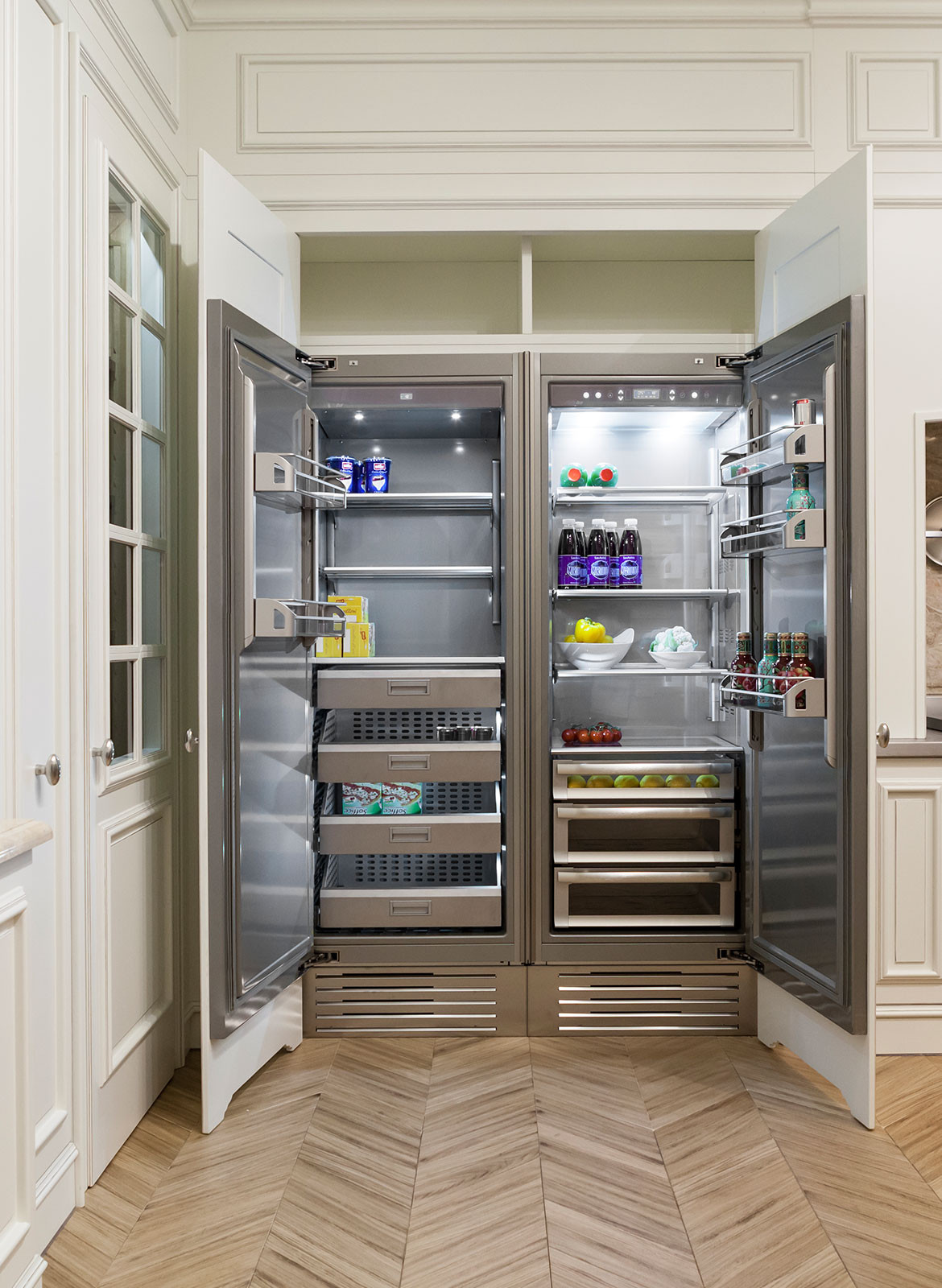 Fhiaba is the only company with the technology that allows their fridges to manage three independent climate zones – a quality undoubtedly superior where food storage is concerned. A variety of built-in sensors ensure complete temperature accuracy, while the ProVent™ system evenly distributes cold air throughout the fridge by circulating it laterally. The incorporation of the triple cooling system called TriPro™ ensures that every ingredient and dish can benefit from an appropriate micro-climate, and three different settings for humidity control – low, medium and high – offer unique precision. In addition to that, the brand's signature lateral refrigeration systems enable the user to benefit from the full depth of the internal compartments.
Considering wine handling just as important, Fhiaba's Classic Range comprises a range of wine cellar models. Streamlined and sleek from a visual point of view, the wine storing appliances have been designed to create the optimum conditions to satisfy even the most selective wine aficionados.
To foster a reliable storing environment, the brand pays particular attention to ensuring that factors such as temperature, humidity, light and vibrations don't affect the conditions in which wine is preserved. Taking this precise level of control a step further, the cellars within the range feature Riserva™ storage compartments, which offer an option to modify the humidity levels to generate the right environment for wine aging over a long time. Fhiaba's incredible attention to detail continues to shine through the selection of timber shelves, made exclusively for the brand from high-quality natural beechwood from the forests in Friuli. A magnificent result of Italian craftsmanship, the shelving has been designed to improve the visibility of the bottle labels and further enhance the conditions to preserve the wine.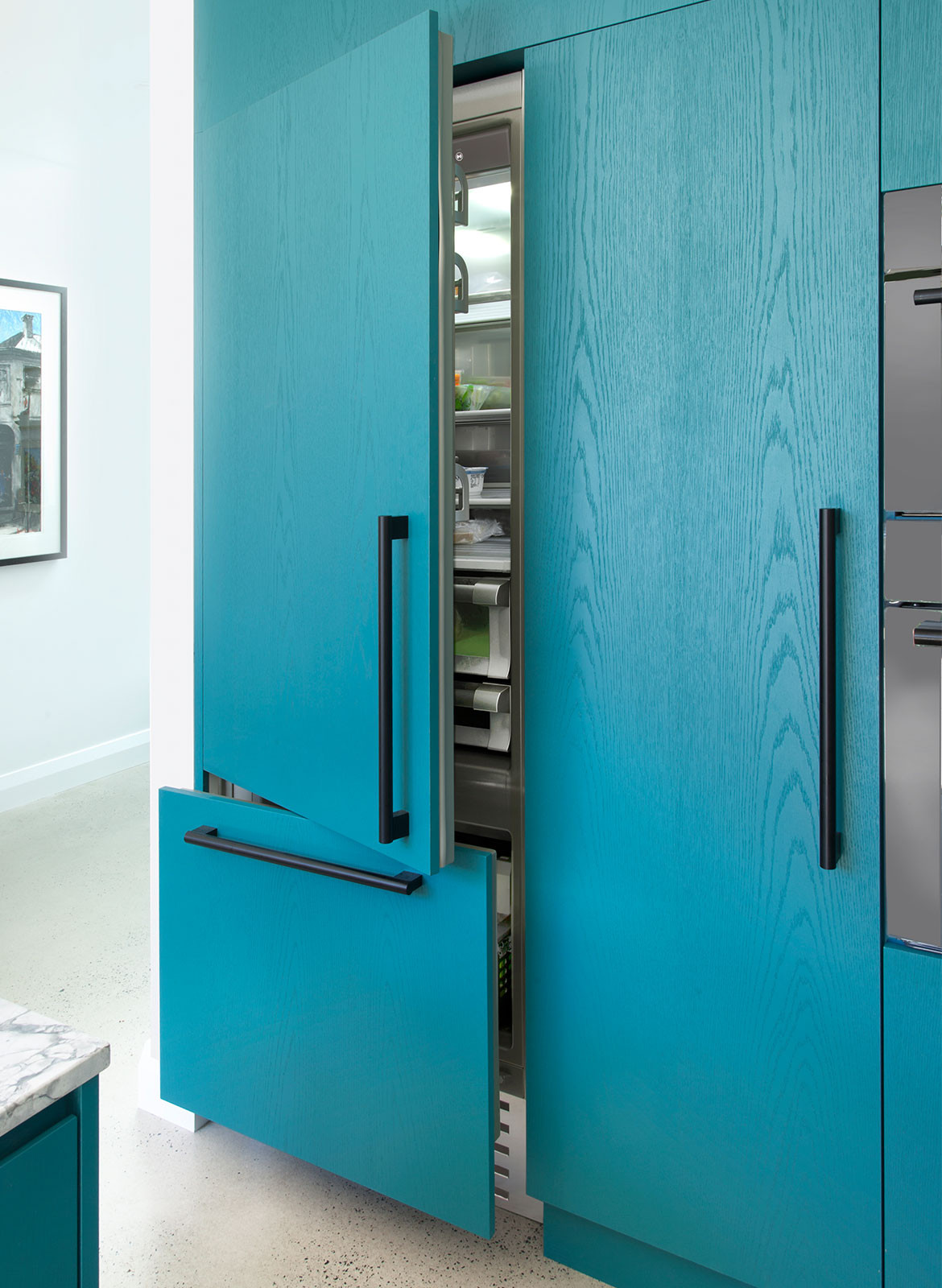 Fhiaba's Classic Range is an exquisite expression of the brand's commitment to functional excellence. Whether it's the selection of refrigerators or wine cellars, the fresh yet unostentatious aesthetic coupled with incredible attention to detail, high-end technology and unique Italian craft result in exceptionally indulgent kitchen appliances that fuse comfort, functionality and beauty.
Find out more about the collection that represents the pinnacle of food and wine preservation on Fhiaba's website.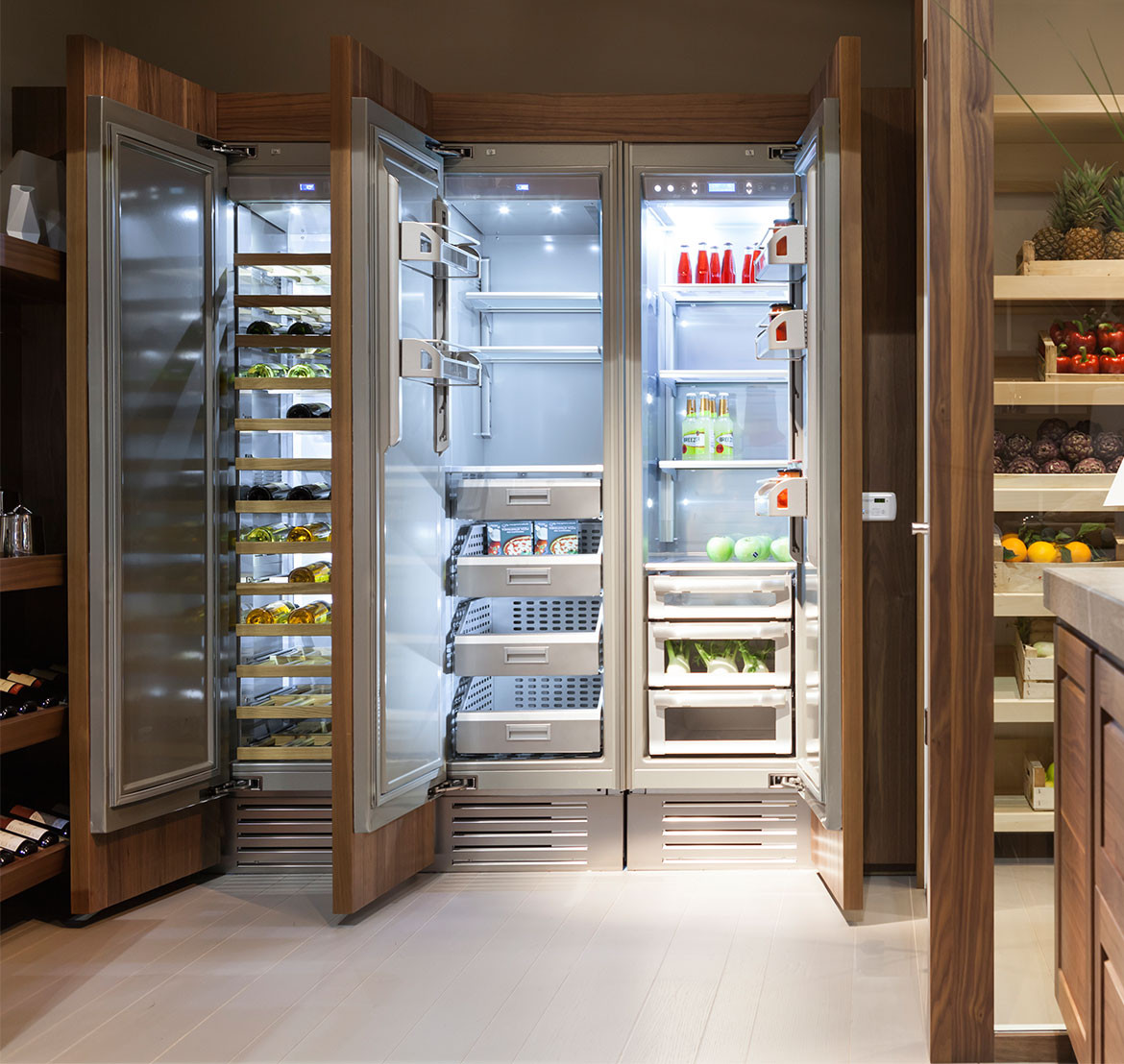 Tags: Fhiaba Classic Range
---