Jolly by Kate Stokes for Cult's NAU
There's perhaps no more perfect name for Kate Stokes' new lighting collection for Cult's NAU brand than Jolly. The range is playful in concept and delightfully bulbous in form, echoing all the visual appeal of her hugely popular Puku ottoman. Jolly also draws on Kate's love of Japanese aesthetics and embodies that stylistic spirit as an elegant, minimalist object of art. Featuring translucent hand-blown glass juxtaposed against coloured metal rods and shades, it's available as either a single or double rod pendant or wall light. Jolly's metal fixtures come in different finishes, including black, burgundy or eucalyptus, ensuring they're well suited to any kitchen, lounge or dining setting.
Typography by Studio Truly Truly for Rakumba
Typography recently won Best International Product at Denfair and it's easy to see why. The new lighting system by Netherlands-based Studio Truly Truly for Rakumba is simply stunning. It comprises seven different lighting fixtures that can be configured in any way along a thin rail. Other rails can also be added either horizontally or vertically to the central axis, resulting in different formations, from wall sconce to chandelier. The designers were inspired by the way characters form words and so each configuration reads as a language of sorts, expressing the individual's personal style and taste.
Photography by Haydn Cattach
Styling by Marsha Golemac
Filigrana by Sebastian Wrong for Established and Sons at Living Edge
Sebastian Wrong returned to Established and Sons last year as Design Director and has recently overseen the launch of the British brand's newest furniture collection. The range features five products, including the Filigrana light that Sebastian designed himself. It comes in four different shapes and three colour options and is distinct for its striped pattern, which playfully references boiled lollies. Most impressive, Filigrana is handmade from Venetian glass, using a method that originated from Murano. Its surface is acid etched and really does represent the best of traditional craftsmanship, with each mouth-blown piece a truly unique form.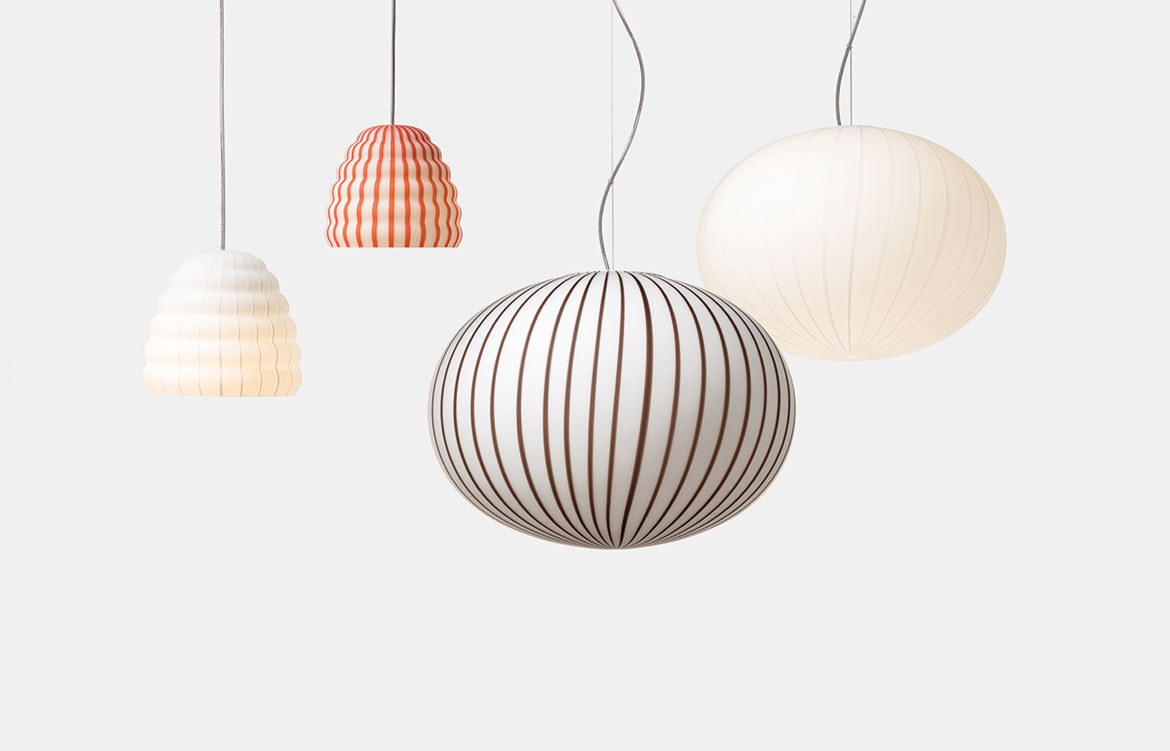 Standley by Jon Goulder for Rakumba
Jon Goulder's Standley bollard and wall sconce are rugged statement pieces that reference the beauty of Australia's landscape and contemporary architecture. The lines are crisp and each form is monumental and for this reason, both are well suited to indoor or outdoor settings. While the wall sconce's facade is gently illuminated, the freestanding bollard is lit across both sides. However, Standley's most striking attribute is its hard-wearing material palette, with the facades available in oiled weathering steel, Bluestone, Carrera marble and powder coated options.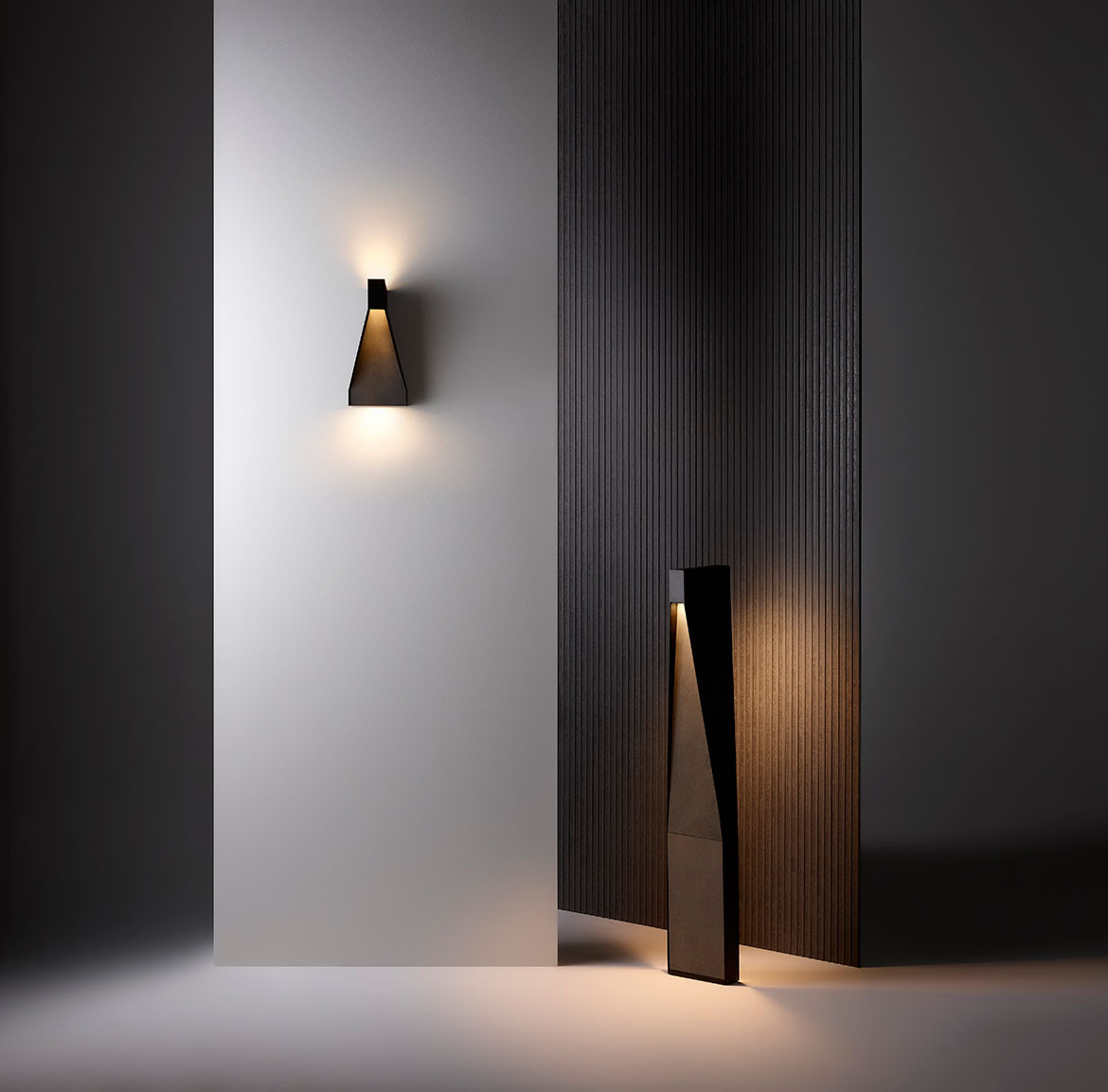 Photography by Haydn Cattach
Leggero floor lamp by Nicholas Fuller
Leggero debuted at Local Milan no 3 during this year's Salone del Mobile Milano and was then launched in Australia at Denfair. Its pared back minimalist aesthetic belies the complexity of the internal componentry and machining, which are manufactured to the highest level. In concept, Leggero references early weighing instruments with its fine tolerance and accuracy and easily changeable height, achieved by adjusting the product's counterweighted pivoting arm. Adelaide-based emerging designer Nicholas Fuller is a name to watch and this piece proves his fine attention to detail and inherent understanding of craftsmanship.
We think you might also like Café Lighting Design
Tags: Bluestone, bollard, Carrera, contemporary architecture, cult, denfair, Established and Sons, Filigrana, floor lamp, hand-blown glass, Jolly, jon goulder, kate stokes, Leggero, Lighting design, lighting fixtures, Living Edge, marble, minimalist, Murano, NAU, New Lighting Designs, Nicholas Fuller, pendant, powder coated, Rakumba, Salone del Mobile Milano, Sebastian Wrong, Standley, steel, Studio Truly Truly, Typology, Venetian glass, wall light, wall sconce
---