The fruit of a collaboration between the Cremorne showroom and Flexform, the new store-within-a-store was created by a team specially flown out from Italy. Thus everything down to the light fittings was specified to align with the brand's aesthetic, resulting in a dynamic but coherent space that perfectly complements the timeless look and feel of the furniture.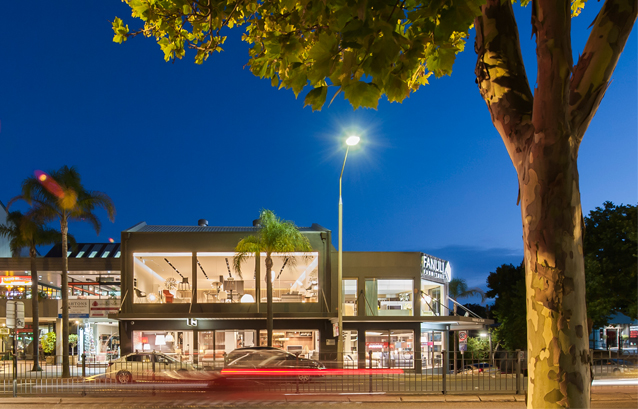 "The newly conceived partnership between Flexform and Fanuli was the catalyst for a fresh transformation of the Fanuli's generous sized showroom in Cremorne" comments Bradhly Le, and indeed the two-storey space underwent a decisive fit out. "The materials selection needed to compliment Flexform's concept" he adds, "which meant the [replacement] of traditional materials from 15 years ago such as metal balustrades and laminated joinery with more contemporary finishes and a fresher colour palate".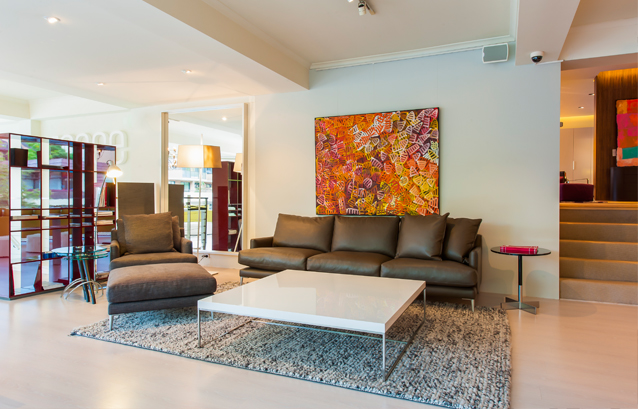 Particularly striking are the large floating light sculptures in the double-height ceiling on the ground floor; geometrical yet asymmetrical they offset Flexform's clean, elegant lines, and, as Le concludes are "unequivocally the most memorable design element[s] within the space."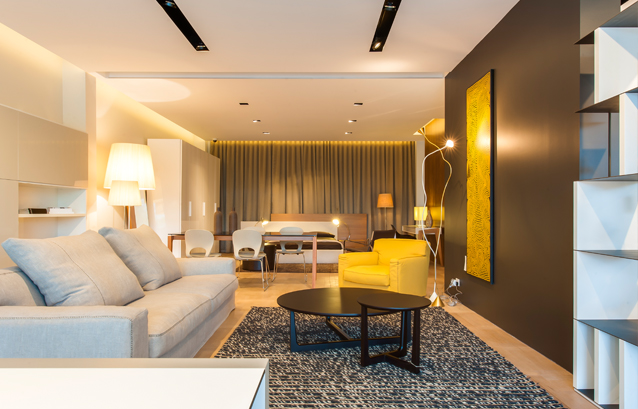 The Flexform brand is a perfect fit with Fanuli, pairing beautifully with a range of world-class soft furnishings, imaginative tables, bookcases and storage solutions for the home and contract interiors.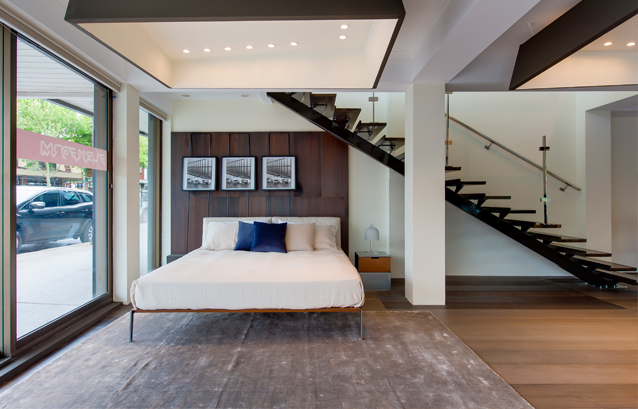 Flexform is available exclusively from Fanuli Furniture showroom in Cremorne. 
---