In response to the ever-changing nature of the world, Samsung has announced the addition of six new models to its French Door Refrigerator range. Perfect for families, entertainers and culinary enthusiasts alike, the 7000 Series offers advanced functionality to help your kitchen run in ways you never imagined you would need.
With an updated Beverage Centre, advanced cooling technology for optimum freshness and a sleek exterior, the new range is sure to become an Australian essential.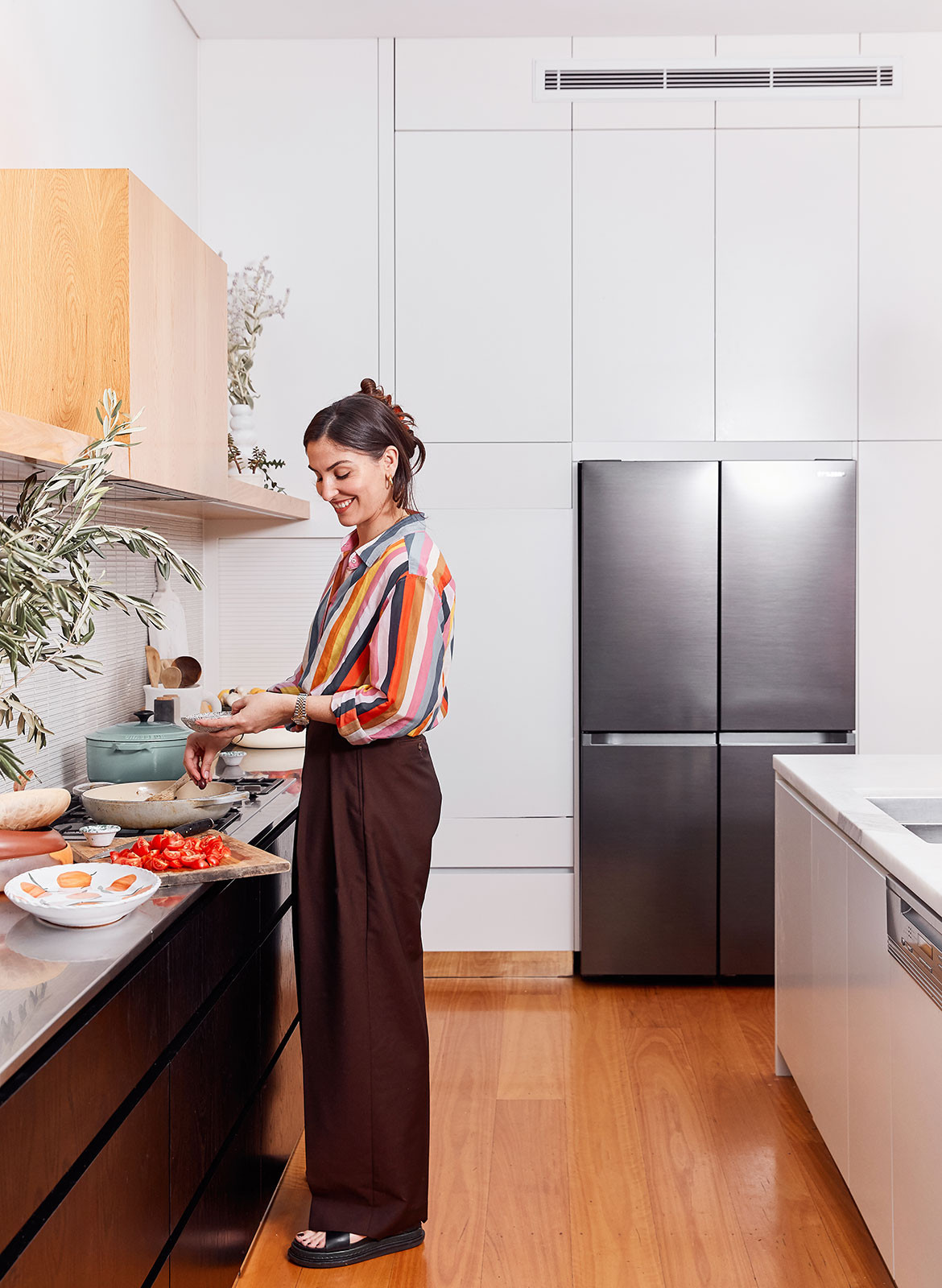 At the launch of Samsung's new range, we sat down to talk all things food, styling and kitchens with Sian Redgrave. While her official title is 'food stylist', she really is a jack-of-all-trades. Sian describes her multifaceted role as a "chef, food stylist, fashion stylist, recipe developer – an amalgamation of creativity and all about creating feeling". Growing up in a creative family and seeking a break from rigidity in studying set and costume design at WAAPA, Sian's turning point was five years ago: unexpectedly winning a cooking show.
"I wasn't expecting it at the time! I think it's because baking is very visual, the decorating of the cake, I became obsessed with it. Everything I'd studied in design was applicable to food, and everything I'd loved my whole life."
Inspired by emotion, travel, music and nostalgia, Sian's work is intentional and purposeful. She aims to create the romanticism and magic that we so often lose in our routine-driven, work-focused lives, and she is fuelled by a deep belief that food is fundamental to human connection.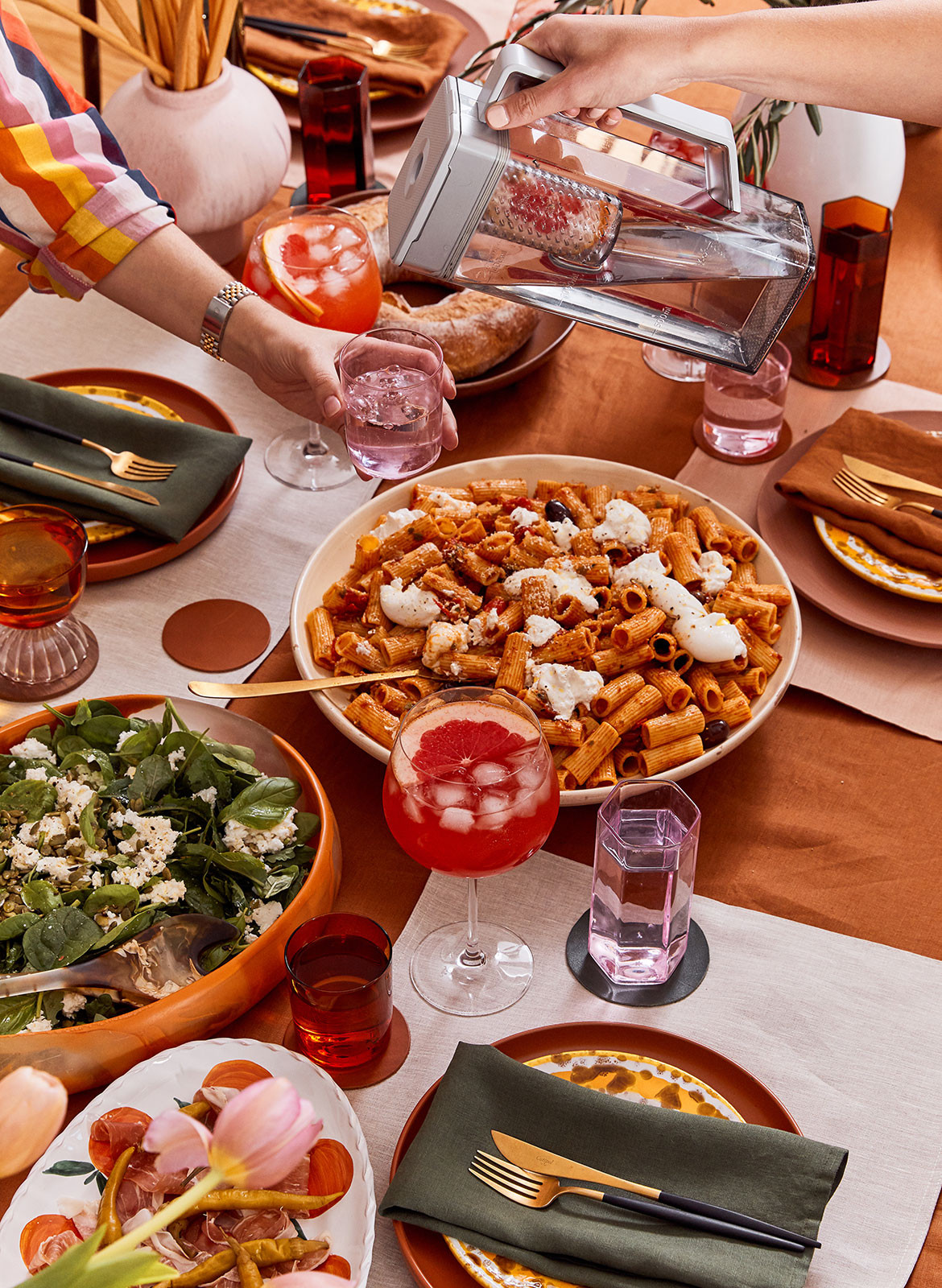 "When we think about our favourite dish or memory, it's never just about the food – it's what music was playing, what you were wearing, where you were, who you were with… There's so much more to that nostalgia around food. We should be able to have romanticism in our lives – we have three meals a day and three opportunities to connect to something really wholesome and beautiful."
For Sian, like many of us, the kitchen is a sanctuary. A space for creativity, expression and experimentation; a space where we can take risks and create beauty if we're backed by the right tools. Samsung's latest range of French door fridges is an elegant, expertly crafted and intuitive addition to any kitchen.
Strikingly designed, Sian aptly names Samsung's latest development the 'James Bond of fridges'. In addition to its sleek frame, this range is imbued with the latest technology and practical features. An auto-refilling water filter was a highlight for Sian, as were the moveable shelves to fit the most unique of platters, stands, and culinary creations.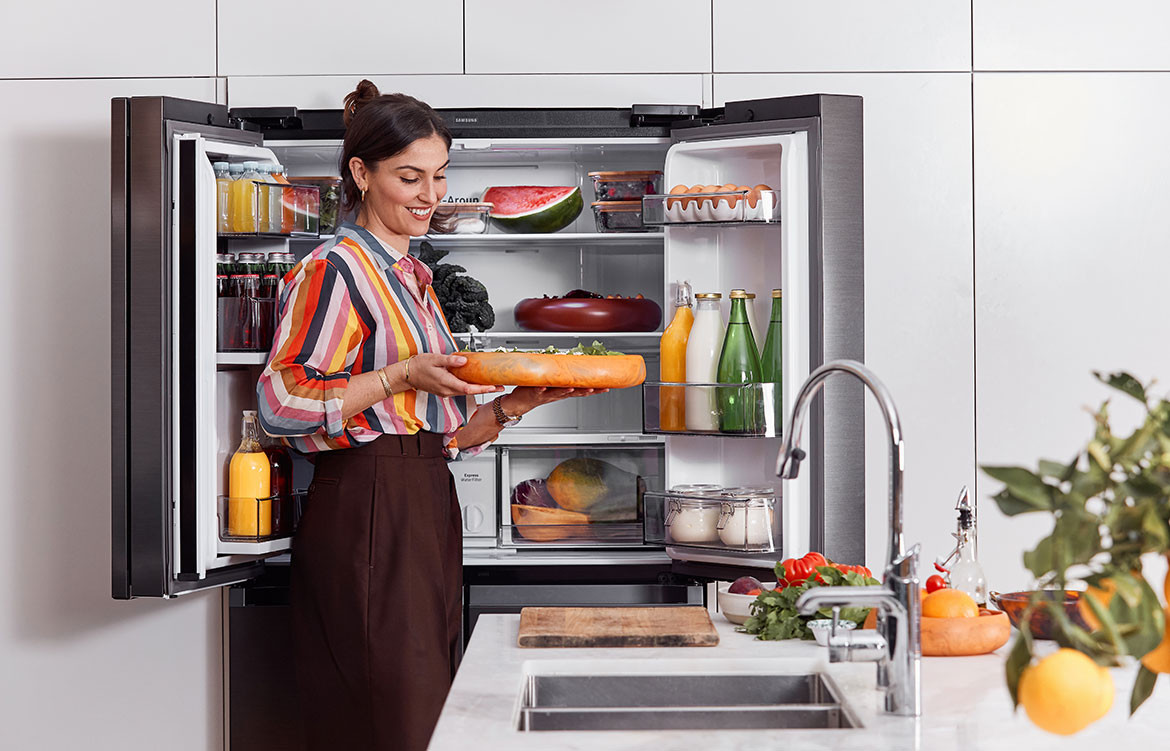 "Being busy and trying to cook most of my meals at home, I need order – all these little elements are so thought out for you in ways you wouldn't have expected that you needed. The little moveable shelf is mind-blowing for me, because I'm constantly needing to change shelves around."
Samsung has gone above and beyond to enhance the kitchens of seasoned pros, culinary enthusiasts and amateur cooks alike. Supporting you through superb functionality and gorgeous design, the latest range of French door fridges truly embodies the best in kitchen appliances.
Offering standout performance for food and beverage storage, the 7000 Series contains an updated Beverage Centre. With an Autofill Jug and a Dual Auto Icemaker, this refrigerator ensures you always have fresh, cold water and ice available. The Autofill jug comprises a 1.4L, BPA-free jug with an infuser attachment that enables users to create and serve naturally flavoured water. The Dual Auto Ice Maker provides both regular ice cubes and smaller Ice Bites, for faster chilling of beverages. Both functions are designed with the Aussie lifestyle in mind, understanding that gatherings of families and friends are frequent, and occur in a landscape where hot summer days are the norm.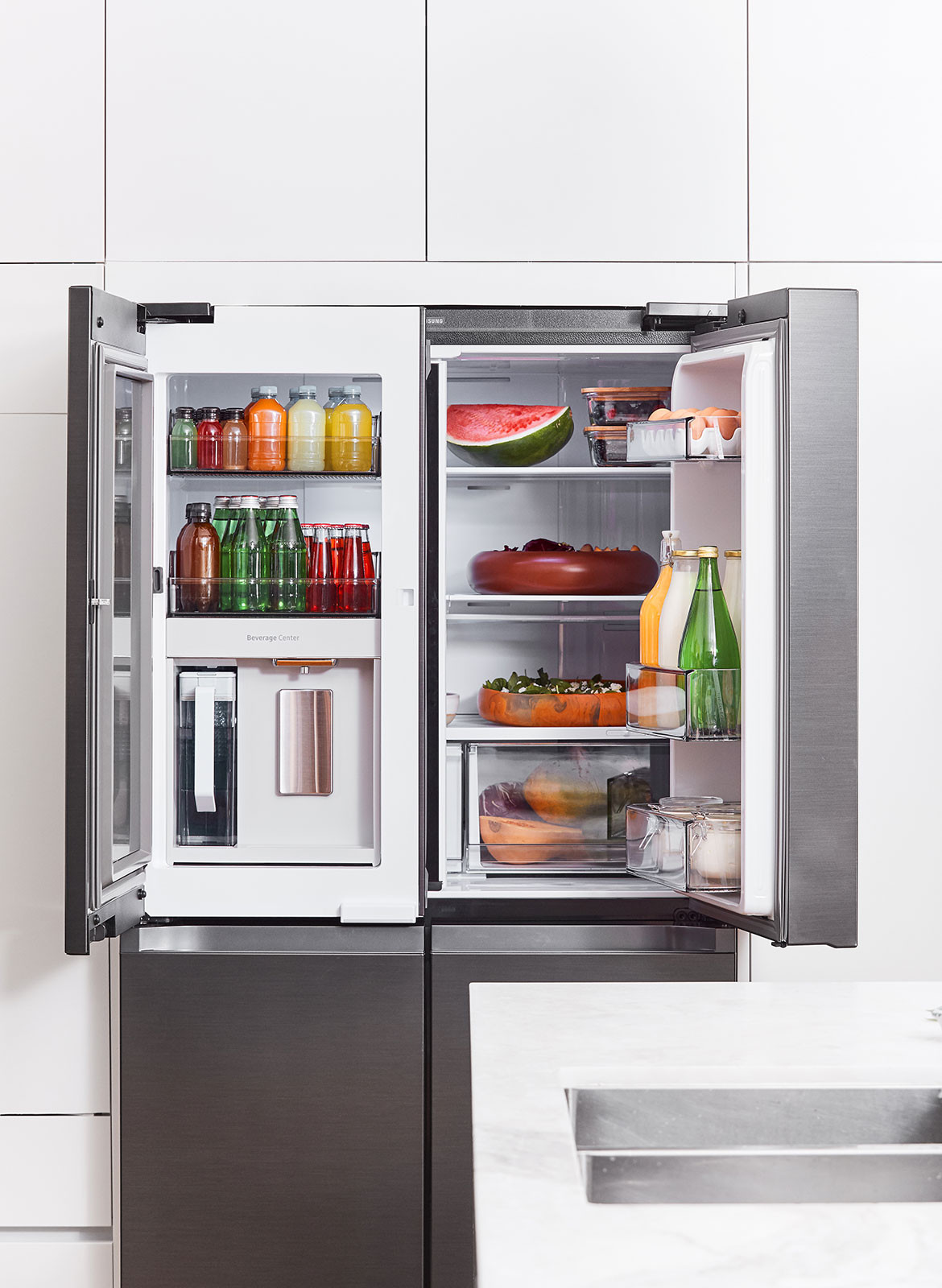 All-Around Cooling Technology ensures that freshness is preserved no matter where in the fridge you store your produce, while the Power Cool and Power Freeze functions help you quickly chill any last-minute additions.
While the technology of the 7000 Series is undoubtedly impressive, its stylish exterior is unmatched. With an integrated look, the range employs sleek contemporary lines and a flat-panel built-in look. The flat-door finish (available in silver and black) is complemented by an Anti-Fingerprint Finish to keep your 7000 Series looking as new as the day you brought it home.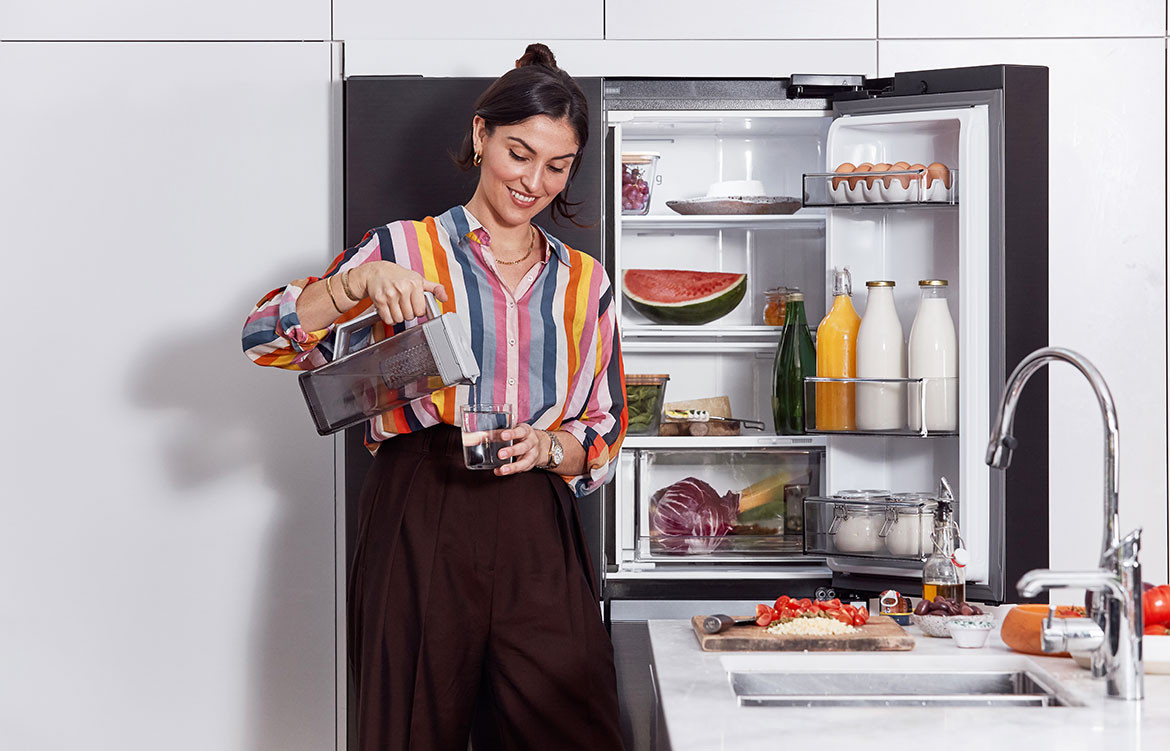 "In 2020, we saw many Aussies turn to the kitchen as a hub for in-home entertainment. The kitchen remains the heart of the Australian home and Samsung believes in creating innovative kitchen appliances that can make a real difference in people's lives," expressesAndrew Wand, Head of Home Appliances, Samsung Australia.
Samsung Australia
samsung.com/au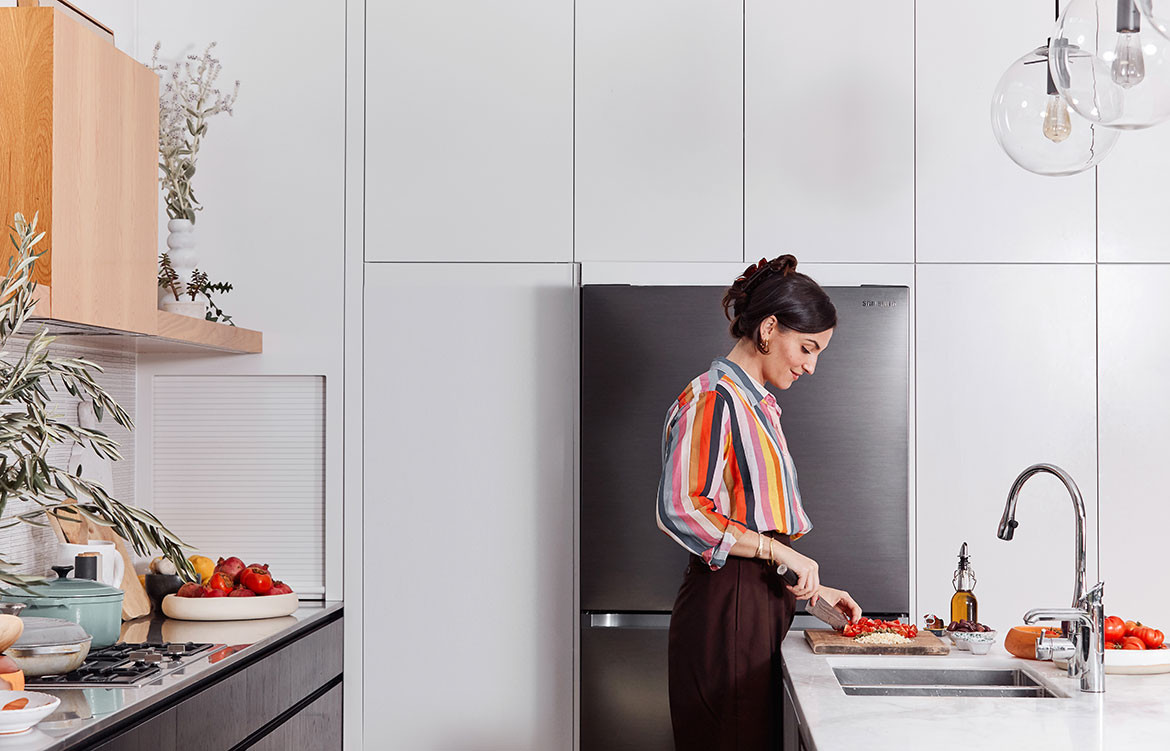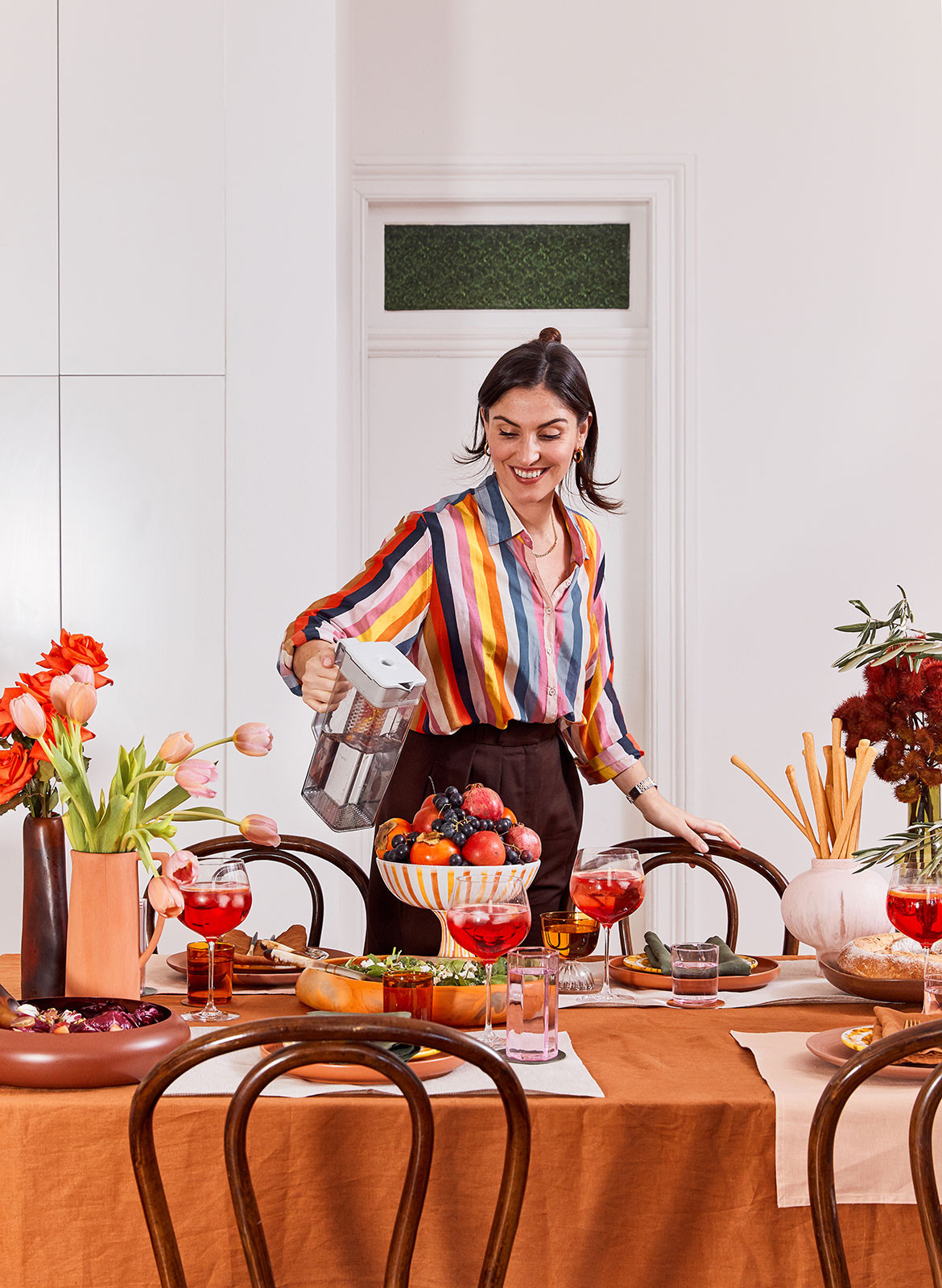 Tags: Andrew Wand, appliances, Food Stylist, Home Appliances, Interior Architecture, kitchen appliances, Refrigeration, Residential design, Samsung, Samsung Australia, Sian Redgrave, technology
---