Since their first presentation at imm Cologne in 2012, Freifrau Manufaktur have re-written the rulebook of the designer furniture industry. The German brand was founded with the design ambition to create pieces that transform spaces into your favourite places.
Freifrau Manufaktur is composed of a team of renowned designers and up-and-coming young talent, sharing a design philosophy where comfort meets luxury; seating furniture that is designed with a unique style and functionality with an emphasis on longevity and sustainability.
The manufacturing for these items relies on traditional craftsmanship backed by highest technology and manufacturing standards, earning the reliability that comes with the Made in Germany title.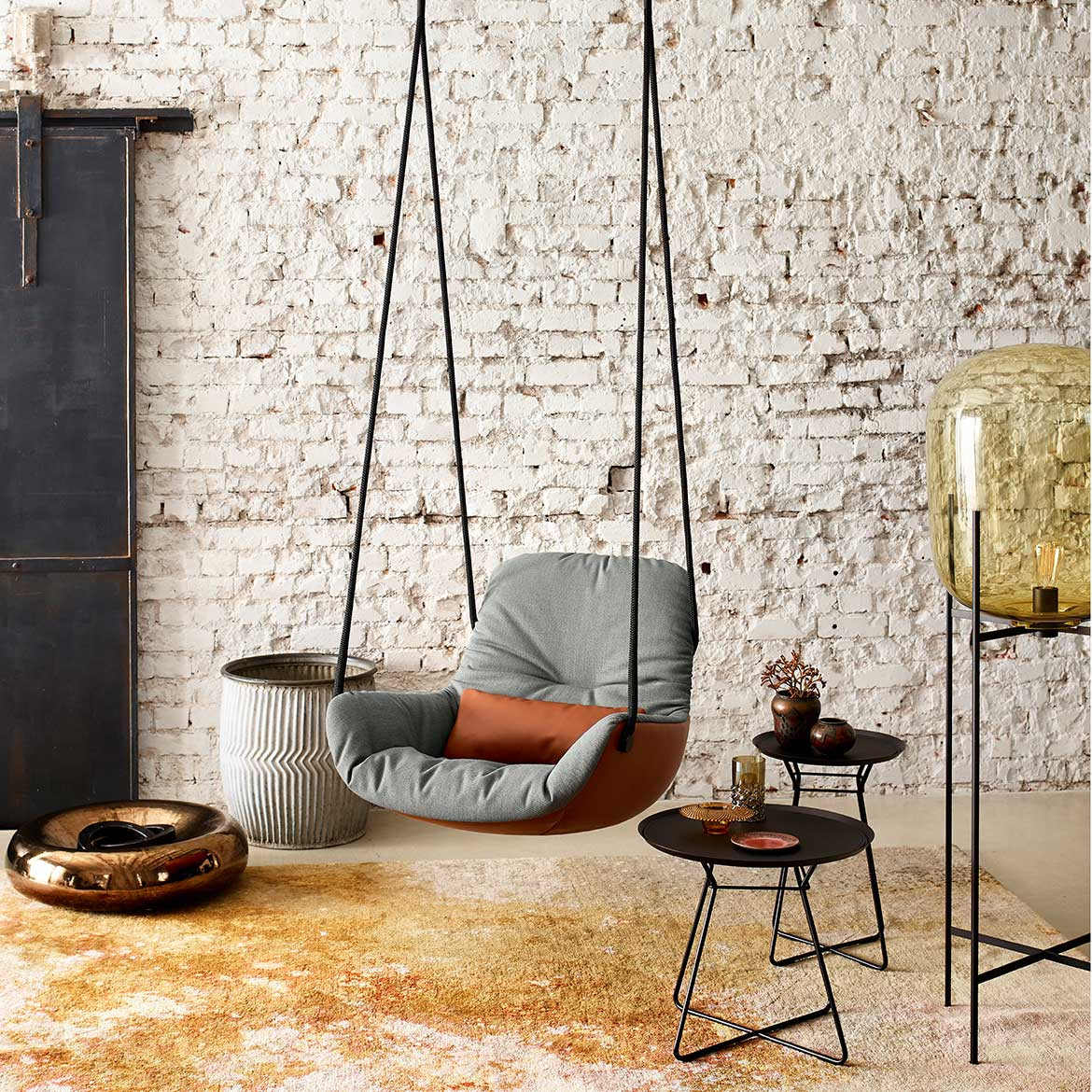 The Team
The exceptional success story of the Freifrau brand started in the residential building of founder and owner Hansjörg Helweg, with Birgit Hoffmann taking the helm of art direction and the deeply experienced experience Udo Patzke handling distribution. The core team was completed In May 2012 with Martin Sgorzaly, who handled all the administrative tasks, as well as the customer care. Since then the staff has grown to 100 people and despite this year's pandemic, the team's success continues to grow.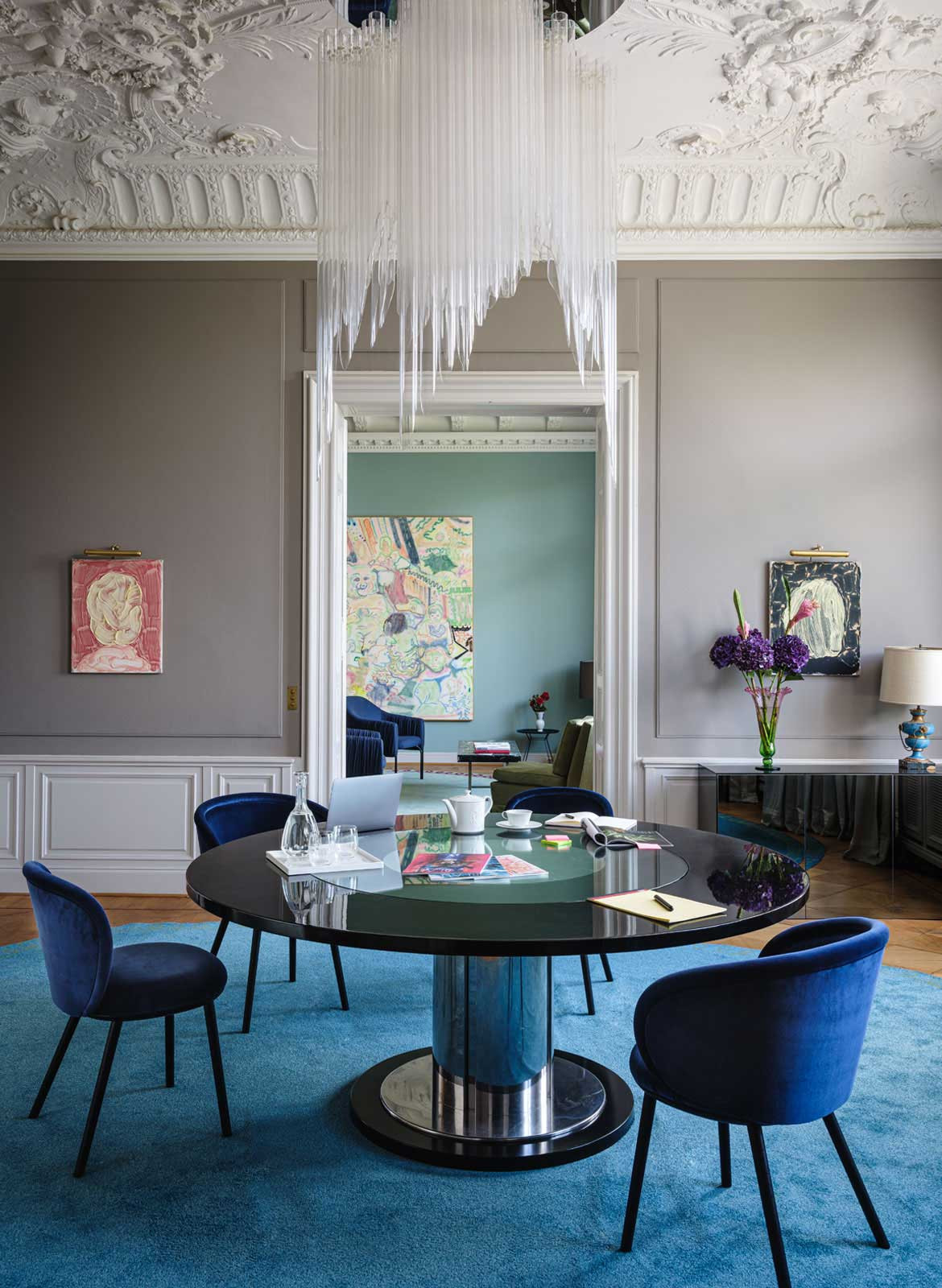 The Collection
Freifrau Manufaktur's collection is a stylish, voluptuous, elegant and always functional series of seating solutions for any contemporary space. Able to be finished with a wide range of exclusive fabrics and premium leather coverings, Freifrau Manufaktur offers unlimited combination options both on the interior and exterior with every piece made to order.
While there are countless nice looking chairs on the market, unfortunately the comfort often sacrificed in the name of aesthetics. All Freifrau products are designed to combine both – with both style and comfort imbued into the designs, for a long lasting seating experience.
No other contemporary collection knows how to play with materials and colour so well, and paired with the unique designs – such as the iconic and charming Leyasol Wingback Swing Chair – the fame and acclaim the brand has earned in Europe becomes obvious.
The Designers
Freifrau Manufaktur works with some of the world's most exciting established and emerging designers. Here's a selection of HabitusLiving favourites…
Anne Lorenz studied product design at the Karlsruhe University of Art and Design. During her studies, she worked for renowned design studios from Paris and Rio de Janeiro, including Marc Newson Ldt in London, and her Anna Pouf showcases her aesthetic within Freifrau's signature style.
Lucie Koldova studied product design at the Prague Academy of Art, Architecture, and Design before moving to Paris in 2009. One year later, she had developed her first lamp collection for manufacturer Brokis. Koldova's Celine chair sees the synthesis of her Paris design experience and the influences from her current home Prague – a sensual, charismatic design language.
Hoffmann Kahleyss Design
Founded by Birgit Hoffmann and Christoph Kahleyss, the duo bring their own experiences as an art director and cabinet maker to Freifrau Manufaktur resulting in a unique, functional and beautiful design aesthetic. The pair are responsible for a number of eye-catching Freifrau pieces, including the Leyasol, Amelie and Leya chairs, as since January 2020, a series of charming and luxurious rugs.
In Australia, Freifrau Manufaktur is exclusively represented by the design experts at top3 by design. You can see why this brand took Europe by storm at top3's Sydney and Melbourne showrooms, or online.
top3 by design
top3.com.au
---