In the 21st century, the silhouette of a La Cornue stove is unmistakable. Founded in 1908 and handcrafting luxury cooking appliances over a century later, the brand now occupies a prestigious spot in French culinary heritage as a member of Enterprises du Patrimoine Vivant (Enterprises of Living Heritage). La Cornue's state-of-the-art, bespoke designs are so revered that they are often passed down as one-of-kind heirlooms from generation to generation.
From legendary chefs to famous celebrities, many have fallen for a La Cornue stove. People who love La Cornue do so because of the brand's ability to marry artisanal craftsmanship with technological innovation, allowing homeowners to create striking kitchen interiors without compromising on performance or functionality. Today, La Cornue French appliances are among the most coveted kitchen products in the world.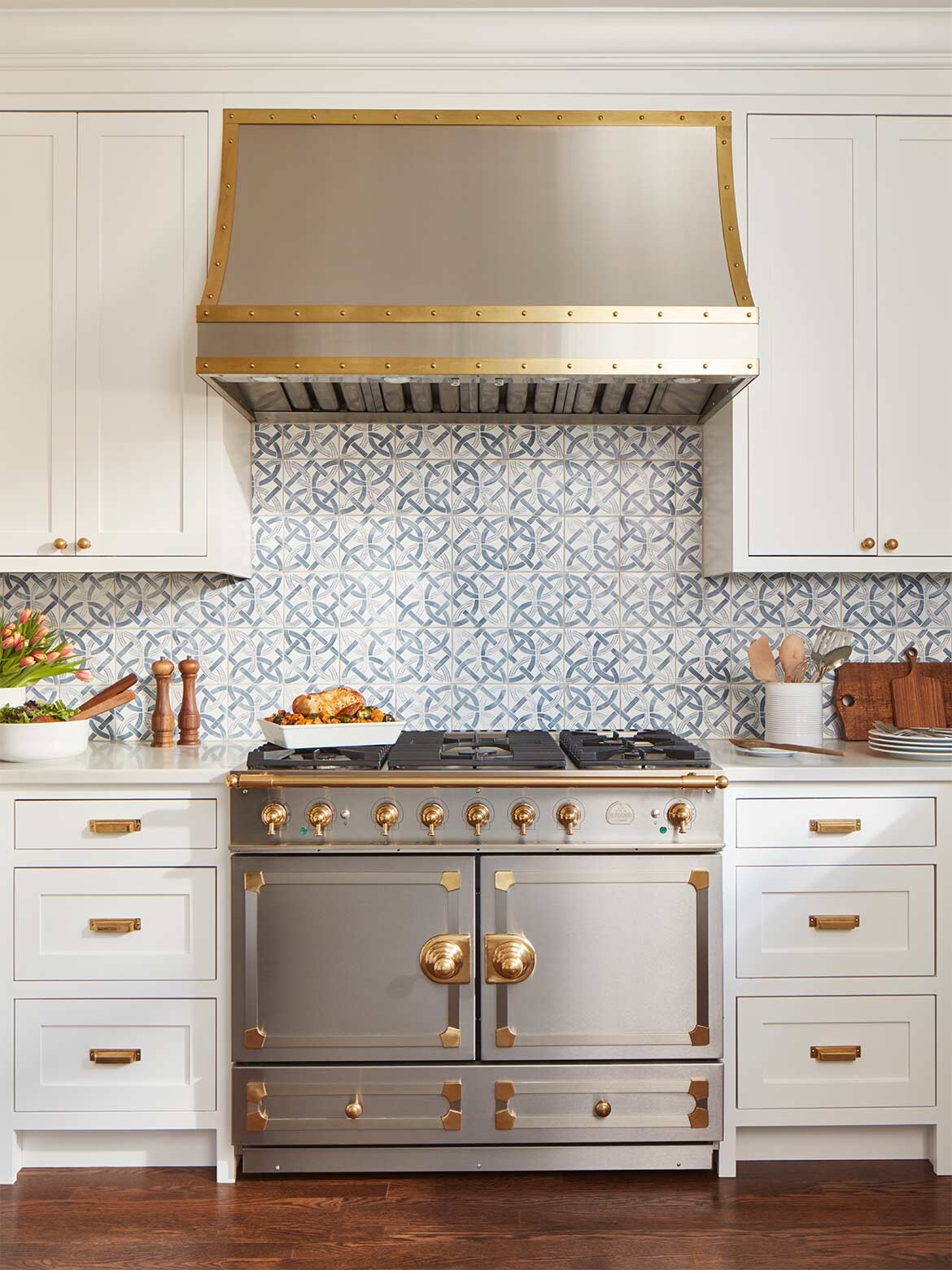 Powerful yet playful, the CornuFé range cookers are the ideal option for gourmets who wish to enjoy the excellence of La Cornue without having an haute-couture range. Available from Andi-Co Australia, the CornuFé range includes CornuFé 110 and CornuFé 90 Albertine range cookers, both offering a convection oven, high-performance burners, and combinations of colours and finishes that please both the eyes and the palate.
The beauty, craftsmanship and artisanal nature of the La Cornue brand are all on show in the CornuFé design. The CornuFé 110 range cooker is the original 110cm-wide model, offering two electric convection ovens; seven unique cooking modes; five powerful brass gas burners; and a storage drawer. Designed for easy maintenance, flexibility and performance, CornuFé 110's central burner has 4 kW of power, and its two independent ovens and hob induction provide a variety of options.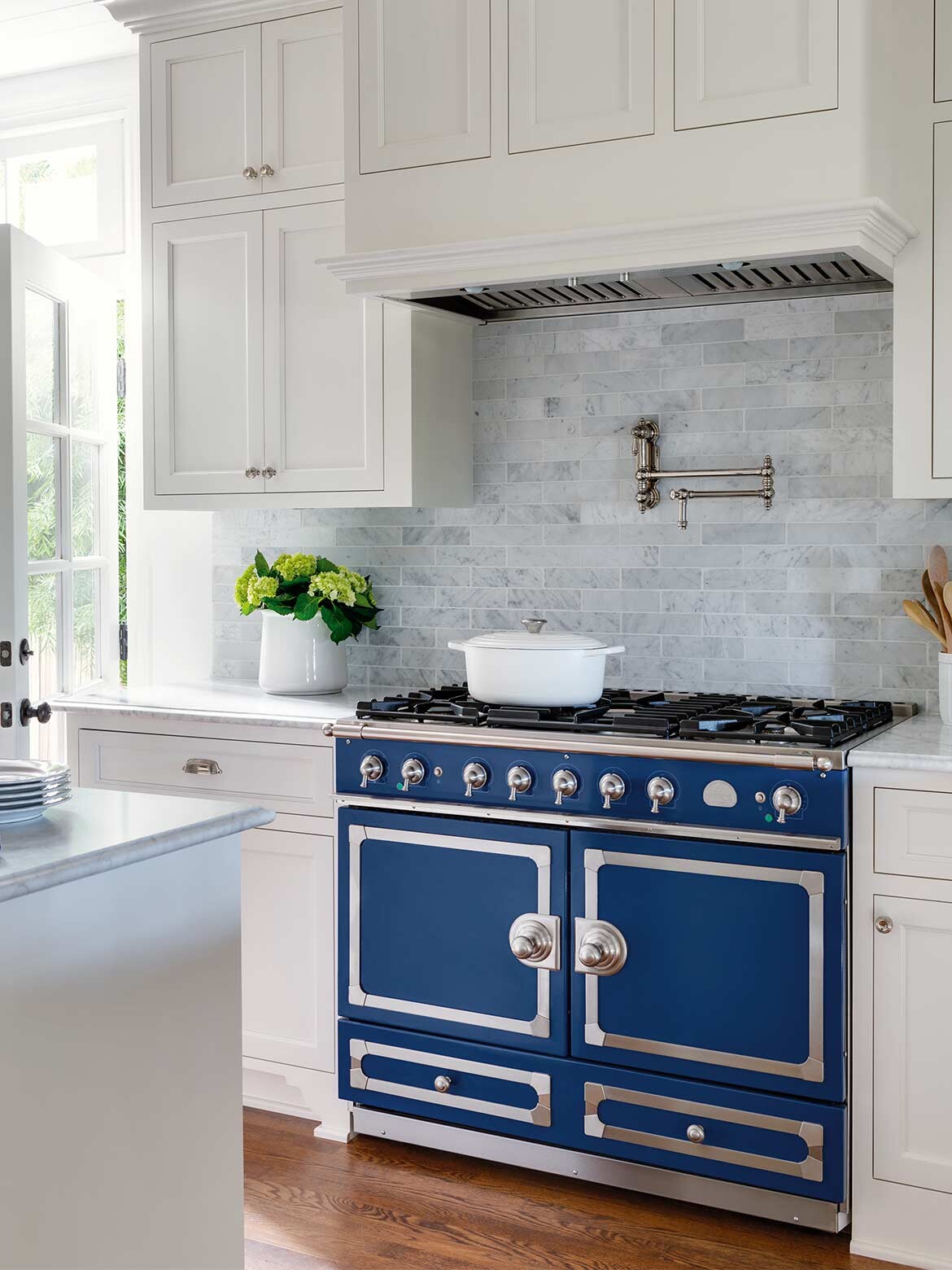 The CornuFé 90 Albertine range cooker, named in tribute to La Cornue's founder, Albert Dupuy, and his wife Alexandrine, is the baby of the CornuFé family, combining the characteristics of a CornuFé in a smaller, more affordable model. It features one large multi-function convection oven; seven unique cooking modes; five powerful brass gas burners; and one large storage drawer.
The dual-fuel range combines electric and gas, and the 110-litre-capacity electric oven is large enough to roast very large dishes or to cook multiple dishes simultaneously. For everyday cooking, the oven has a divider so that only one half of the oven is heated, saving energy. To give aspiring chefs ultimate freedom, the stove includes five gas hobs: one large central burner; one simmer burner; and three standard burners.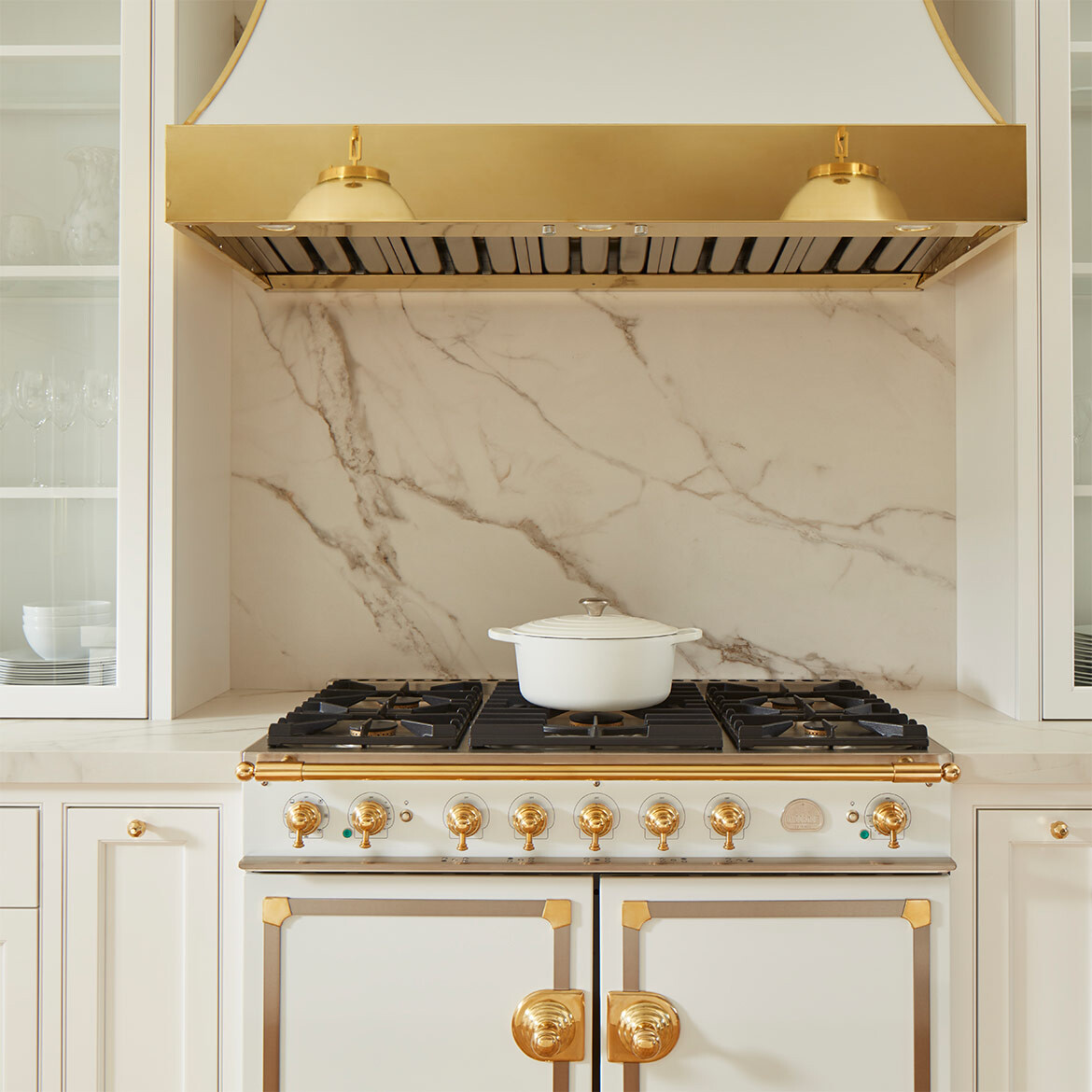 Intricate detailing, quality materials, and endless colour possibilities add to the allure of La Cornue cooking appliances. The company employs artisans who are experts in steel, copper and brass to slowly fabricate each feature and detail to create a custom-made masterpiece.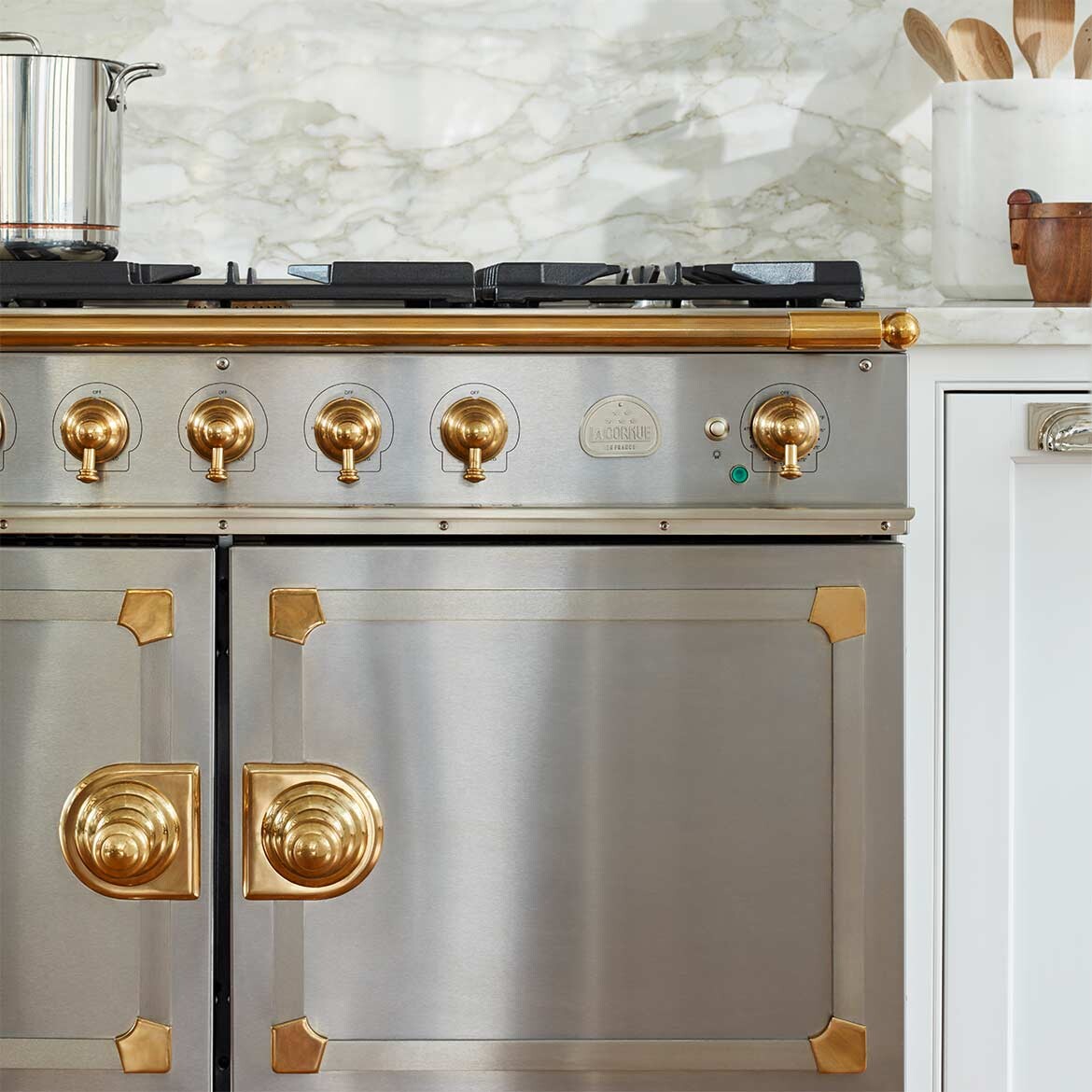 Both the CornuFé 110 and CornuFé 90 Albertine are available in seven classic colours – brushed stainless steel, dark navy blue, matt black, Paris blue, pure white, shiny black and antique white (by special order). Customers can choose from three trim accent choices – polished brass, satin chrome and polished chrome. Bespoke colours are also available by special order.
The CornuFé Serie makes the French mode de vie accessible to everyone, with the same performance and design options as its larger counterparts. As is La Cornue's tradition, each CornuFé product offers a timeless quality and undeniable status that is worthy of investment.
La Cornue
---