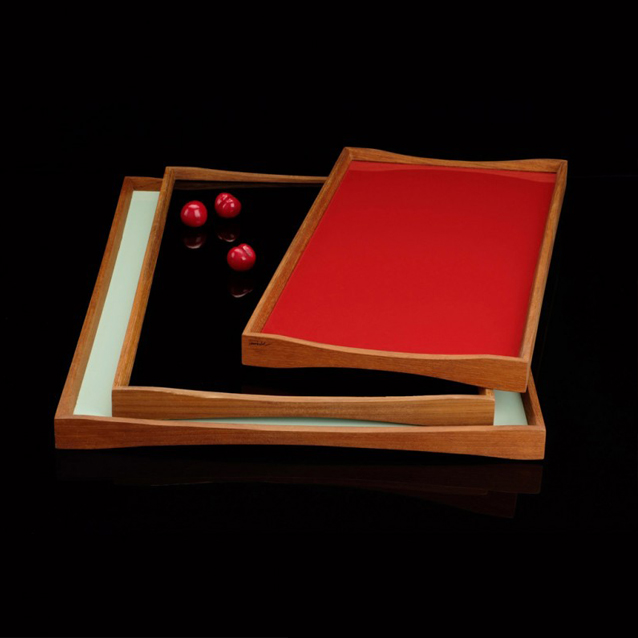 Juhl, who was trained as an all-round building architect, not – as he emphasized – especially as a furniture designerwas purely self-taught and instinctive when it came to product design. His 'Turning trays' picture here remain a design classic to this day.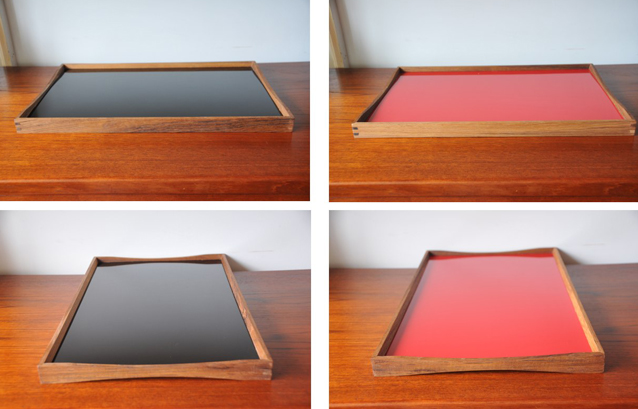 His early chairs, pictured below, were originally produced in small batches, because they were created for Guild shows where the work of the artisan was emphasized over the burgeoning industry of mass production.
In 1951 Juhl designed the Trusteeship Council Chamber in the United Nations Headquarters in New York as a gift from Denmark to the UN and at the Milan Triennials in the 1950's he was awarded no fewer than five gold medals for his furniture.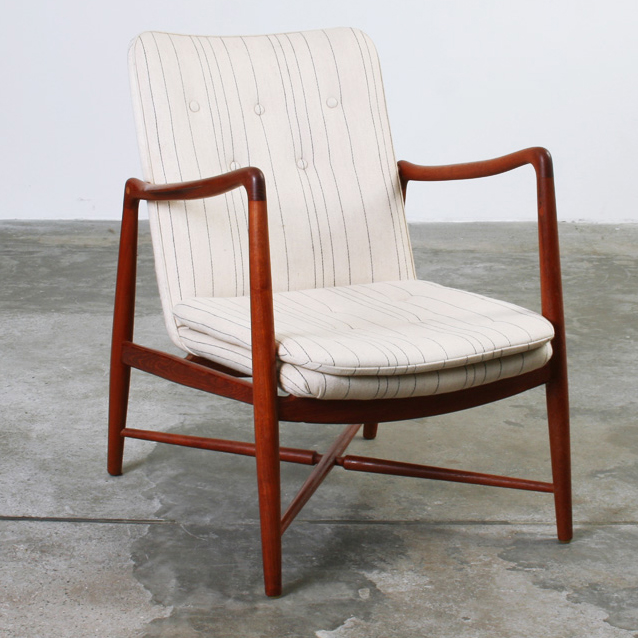 His fondness for teak as a material led him to develop new and superior techniques for its use, and he is responsible for the present popularity of teak in Danish furniture.
Finn Juhl had a great influence on the following generation of Scandinavian architects with his use of bold sculptural forms and ultra-refined detailing.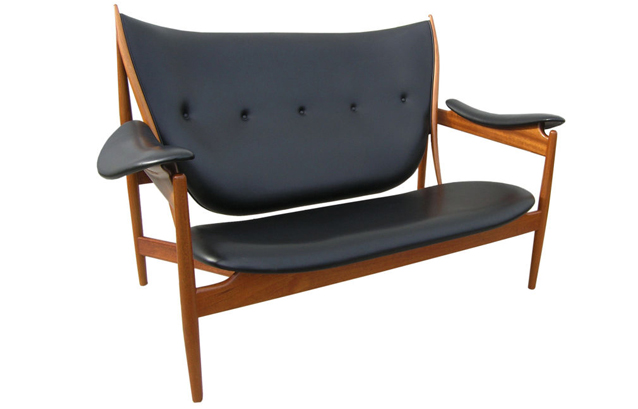 Tags: Designer Furniture, finn juhl, Space Furniture, top3news
---