It's both appreciation of quality and family tradition that makes this idea so important to her. "As a student in France, I had a beautiful antique armoire from my great-grandma," says Anne, and surrounded by her own mother's antique furniture, grew up to value "the idea of investing in beautiful things of higher quality… They are items we want to take care of, keep for a long time or inherit."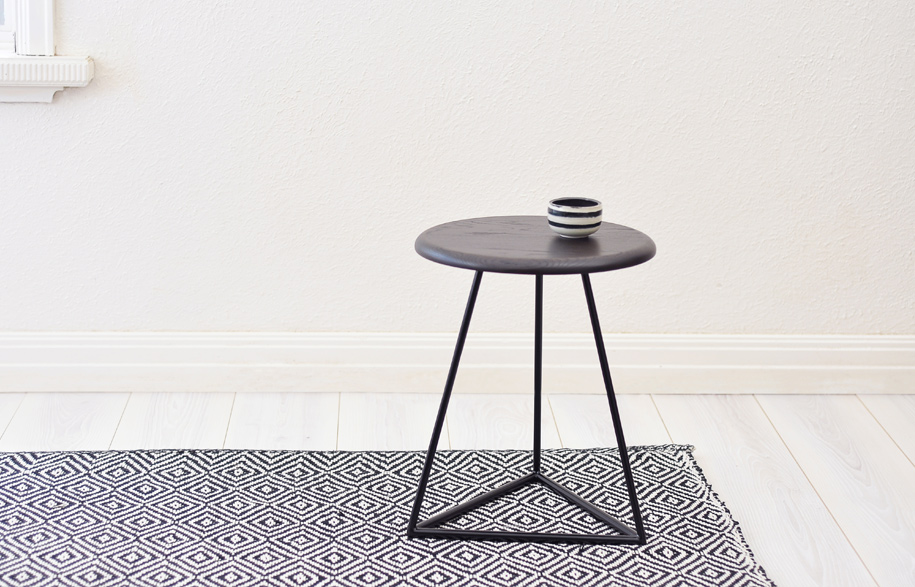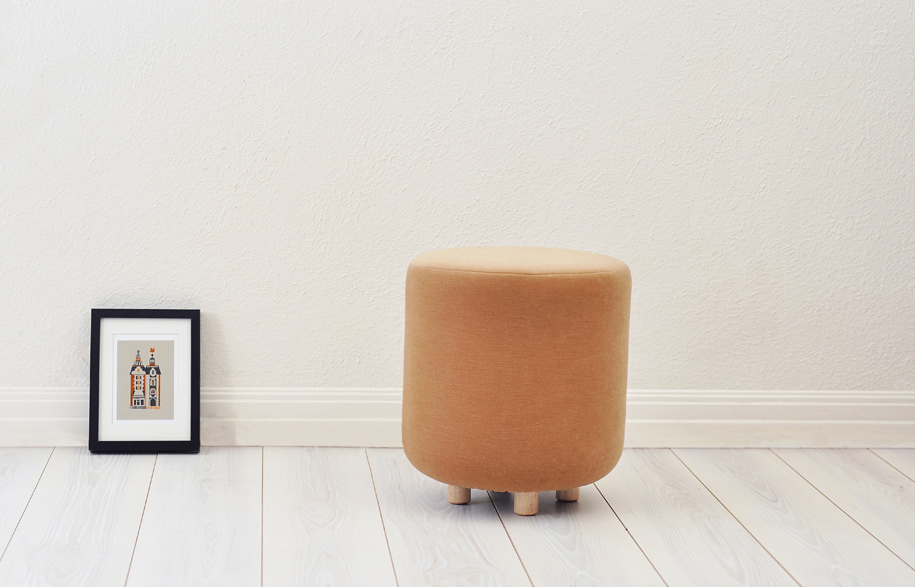 This sense of longevity comes through in anaca studio's latest range of furniture – which includes the Coco ottoman and Tetra table and stool. Like all her pieces, they're well made, pure in form and handcrafted in Melbourne from forestry-certified timbers and sustainable finishes. Continuing the anaca "less is more" philosophy, the designs are simple and elegant and made to suit both residential and commercial spaces – as well as make their way down into generations to come.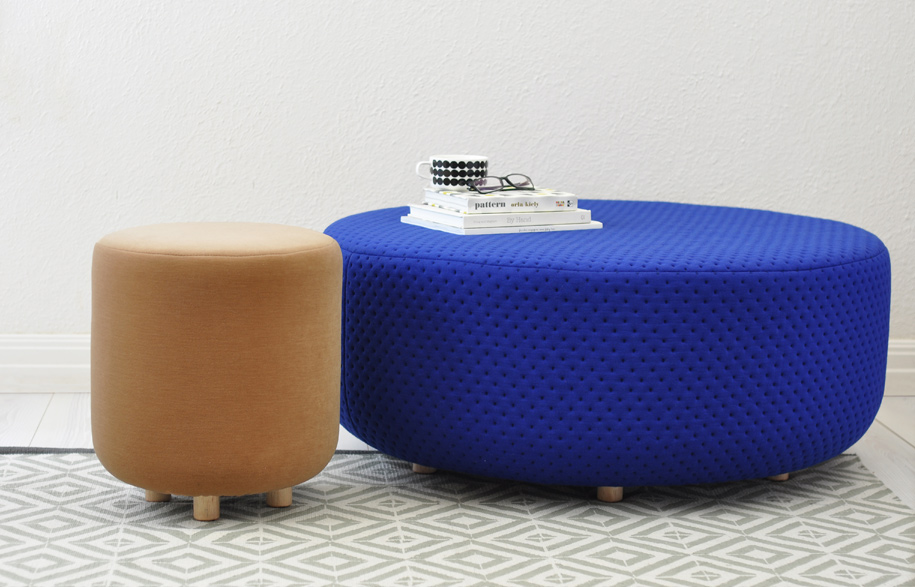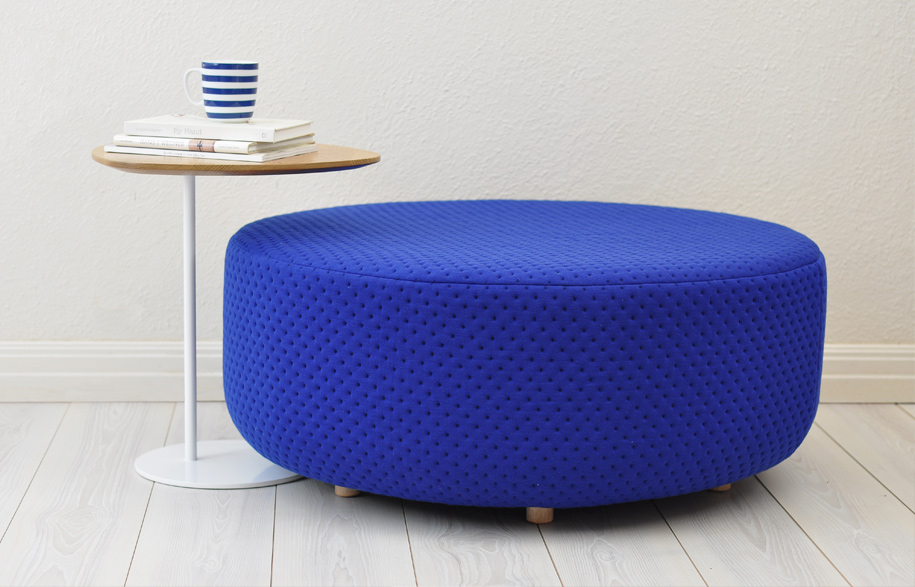 This sense of timelessness probably owes much to Anne's approach to aesthetic, which is based on "practicality and simplicity," rather than current trends. "I try and stay true to myself," she says. "Of course it is inevitable that some things will at times influence your thinking and aesthetic but I do not wish for that to be my main focus." As well as simple designs saving anaca pieces from being short-lived, minimal forms are a response to our 'moving' culture. Anne wants her designs to be both accessible and easy to integrate into different interiors as people change and move.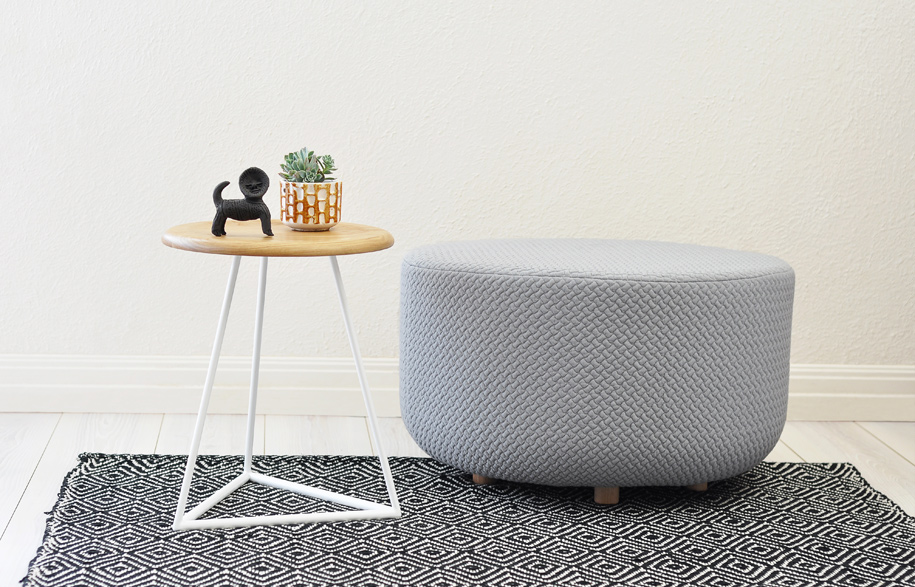 To further make them easy to fit into any space and way of living, the designs can be customised so that clients can work them into their own projects. "I believe in the collaborative process and totally embrace it," says Anne. "I have my particular aesthetic but I always find it fascinating and inspiring to see what designers can do when they use anaca's products with their vision". Here, the Coco ottomans and Tetra table and stool can adapt to a range of interior tones and individuals, depending on your choice of finish or fabric. The table and stool come in different finishes, to create either a bold or subtle look, and Coco has the luxury of being able to be covered in various fabrics – which is where a play on graphic elements and basic geometric shapes comes in. With a bit of textured fabric, wools and stretchy ones being best, the classic piece gets extra shape and added 'oomph'.
With a strong philosophy, and a head (or "design bank" as Anne calls it) full of ideas, we look forward to the next anaca range, released during the Design-Made-Trade show in July.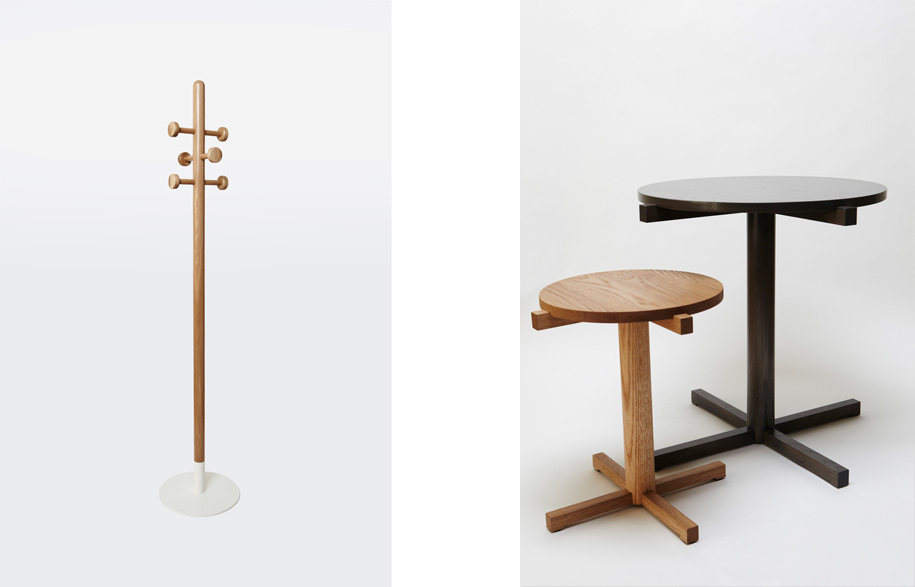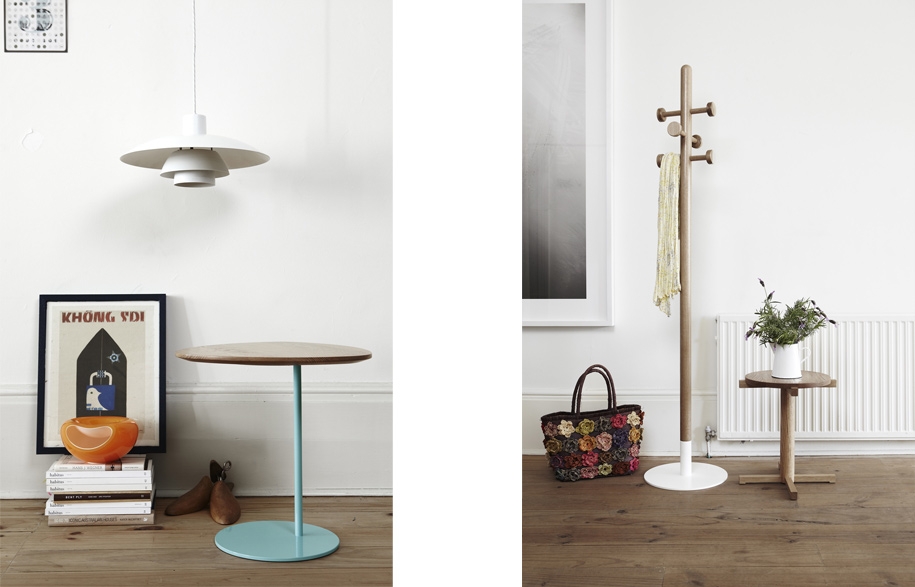 anaca studio
anacastudio.com.au

Words by Tess Ritchie
Tags: Australia, Designer Furniture, furniture, Melbourne
---