Designed to sit alone flush, or ideally combined to form a modular and seamless kitchen working space, The Gaggenau Vario cooktop 400 series and 200 series have been designed to satisfy even the most demanding of private chefs.
The two Vario cooktops series provide the design loving aspiring or expert chef with a variety of unique and specialized appliances. Made from solid stainless steel, each range presents a connected seamless and modular cooktop system. Alongside gas are induction cooktops and the special appliances such as the electric grill, steamer, Teppan Yaki and deep fryer – all accompanied by effortless and clever ventilation elements.
The Vario cooktops series features reassuring professional touches at every turn, promising a truly authentic culinary creative experience for the home chef. Combine with the 60cm Ovens 400 series or 200 series for the complete culinary experience or the EB 388, an exceptional 90cm wide oven with 78 litres of large-scale cooking capacity. It is a classic icon that is utterly distinctive and almost entirely handmade, showcasing its timeless design for the past thirty years.
Gaggenau knows that each cook and chef will want to express themselves a little differently; from seasoning to timing to temperature, every recipe is personalized. They know that what's required is a cooking space that offers excellent performance, lifelong quality and bold design.
The ranges, including built in espresso machines, combination steam ovens, microwave ovens and warming drawers have been crafted to all fit freely, but perfectly together. In the 400 series, add the vacuuming drawer to the combination steam oven, and sous-vide cooking will become a natural part of the culinary repertoire. Whichever range you pick, the winner is the kitchen and the cook who uses them.
Gaggenau
gaggenau.com/au/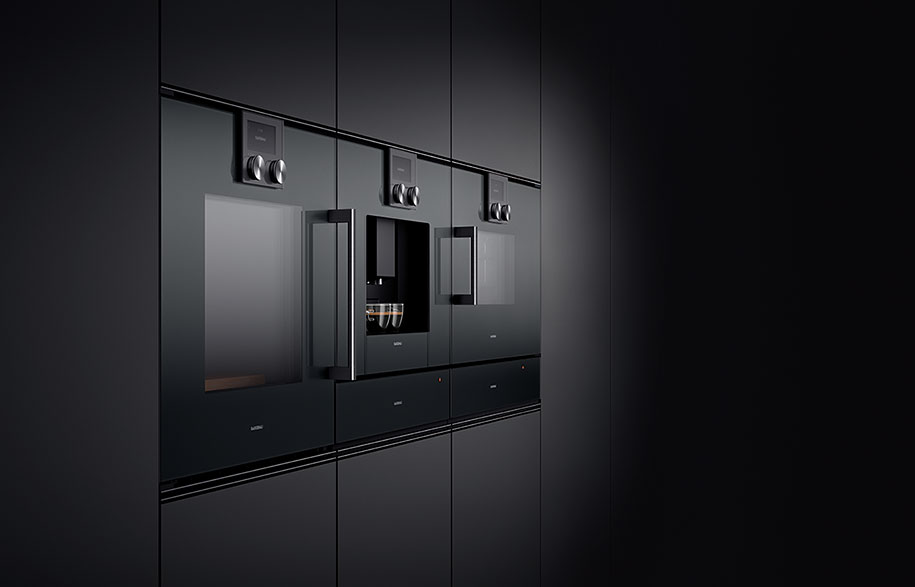 Tags: gaggenau
---