Master furniture maker and craftsman Jon Goulder has created a series of bespoke furniture pieces in Tasmanian Blackwood for exclusive showcase in the 2017 Milan Design Week.
Goulder's iconic Settlers Chair, one of 33 chairs recently selected by the National Gallery of Victoria to be exhibited as part of the "Creating the Contemporary Chair" exhibition, is featured in presentation at the "Local Milan" exhibit, curated by Emma Elizabeth's Local Design.
The chair is designed and made with reference to the earliest Australian Colonial furniture and is inspired by the natural materials that were accessible during colonization – including Tasmanian Blackwood. The frame is made from Old Growth Blackwood from Tasmania's forests, while the water formed leather, sourced from Australia and crafted to feel and wear like an old saddle, was created using a unique process developed by Goulder specifically for this piece.
Also featuring in the "Local Milan" exhibit is a series of congruent side tables – a collaboration from Adelaide's Jam Factory between Goulder and glass artist Liam Fleming. The tables are composed of hand blown glass with turned Tasmanian Blackwood tops. Goulder says, "I am developing a real affinity with Blackwood, it is beautiful to work with and it is great to take and Aussie timber to the world."
Tasmanian Blackwood
tasmanianblackwood.com.au
Words: Andrew McDonald
Photography: Grant Hancock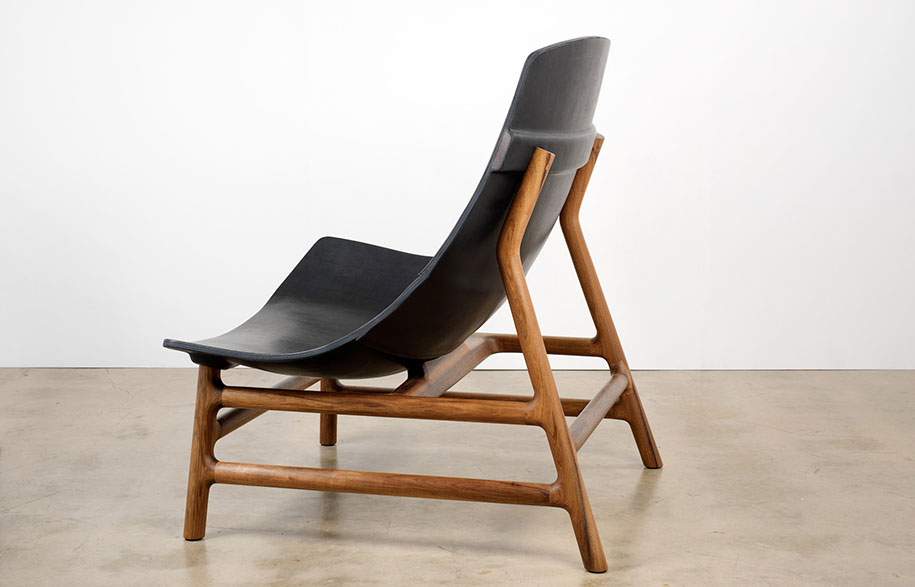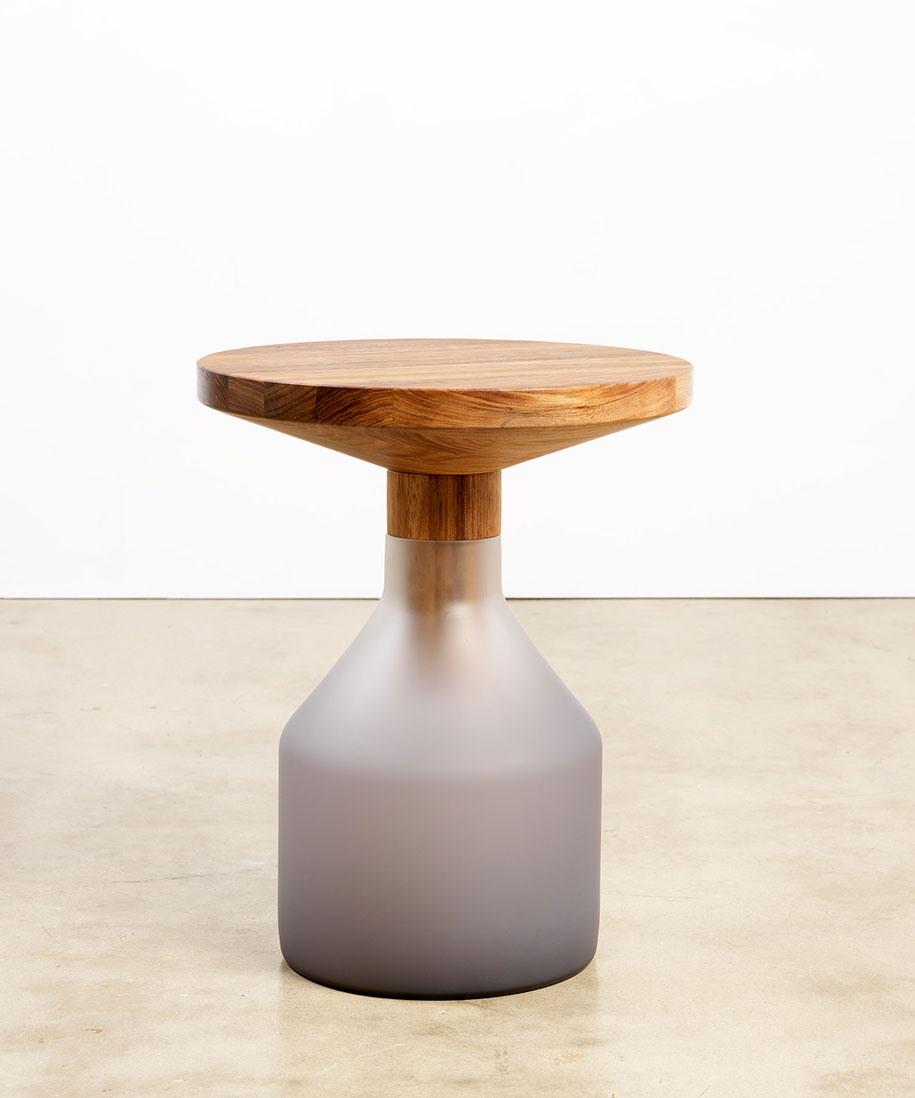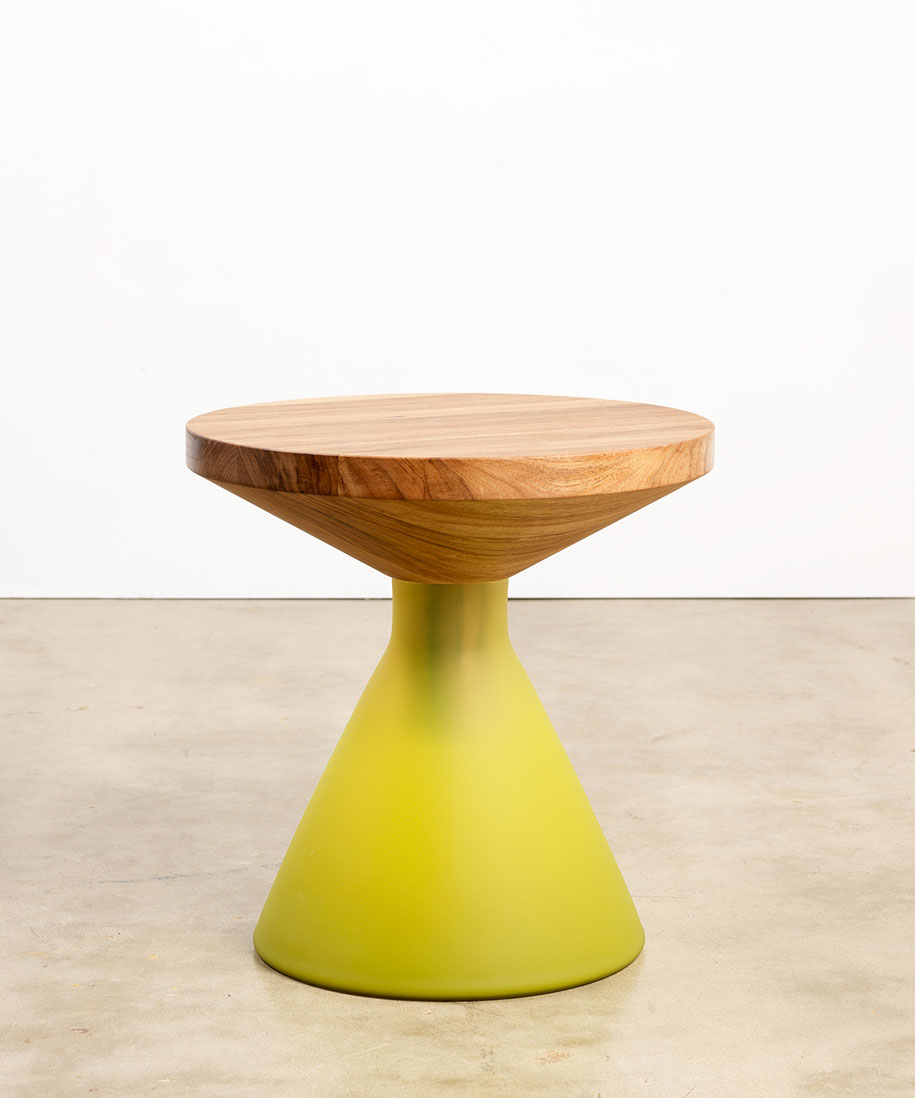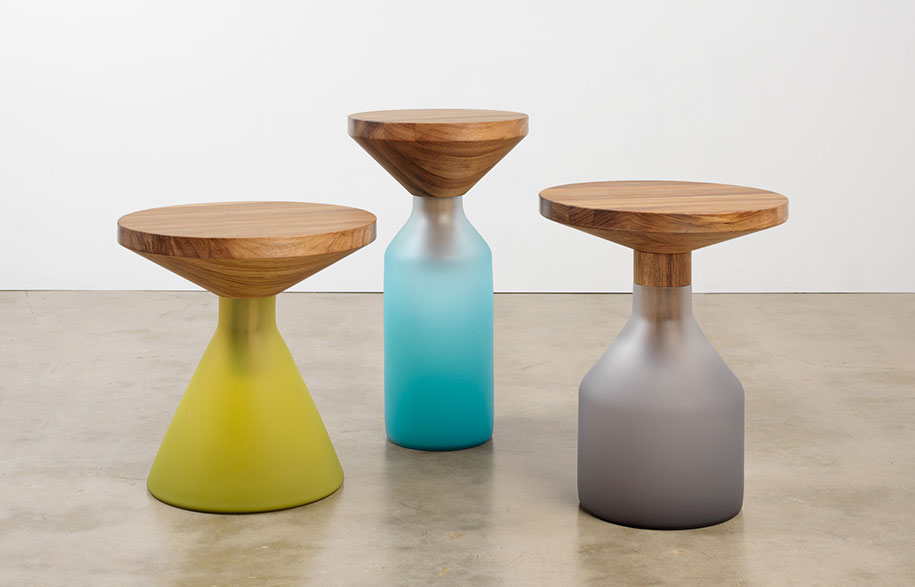 ---