Above: Vapour
The Composites Collection is a new range of hand knotted rugs from Greg Natale and the team at Designer Rugs. Complementing Greg's recent Composites Collection of Bisazza glass tiles, the collection of hand-made rugs sees Tibetan Wool and lustrous bamboo together with an exciting and playful aesthetic.
Greg's history with Designer Rugs goes back to one of our own events, where he "won a lucky door prize that included the opportunity to design a custom rug," Greg says on his partnership with the brand. "This was really the start of our long standing partnership. I presented a few ideas to Yosi, the company's MD and he saw the potential for a collection there. It would later come to market as The New Regency Collection of hand-tufted rugs."
Now, several years and collaborations later comes the Composites collection. Comprising eight daring new designs, the collection expands on Natale's offering of patterned floor coverings with a new take on his established aesthetic.
"The rugs may not scream "Greg Natale" in the traditional sense, but I can tell you now I have already used each of these in an interiors project, so that certainly says something! I look forward to sharing these projects in my new book, released through Rizzoli in 2018.
"The truth is, that as much as my collections do play with geometrics and contrast, I have always been an avid user of organic motifs. I've always used organic patterns to contrast and work back with geometrics – it's a big part of my interior design work – creating that visual tension. In these rug designs, as with my mosaic tile range for Bisazza and my bedding and homewares lines, I have started to release my own organic patterns that I can use against all the geometrics that I've been loving using. The idea of evolving the look is very consciously happening but it's still very much in keeping with my aesthetic."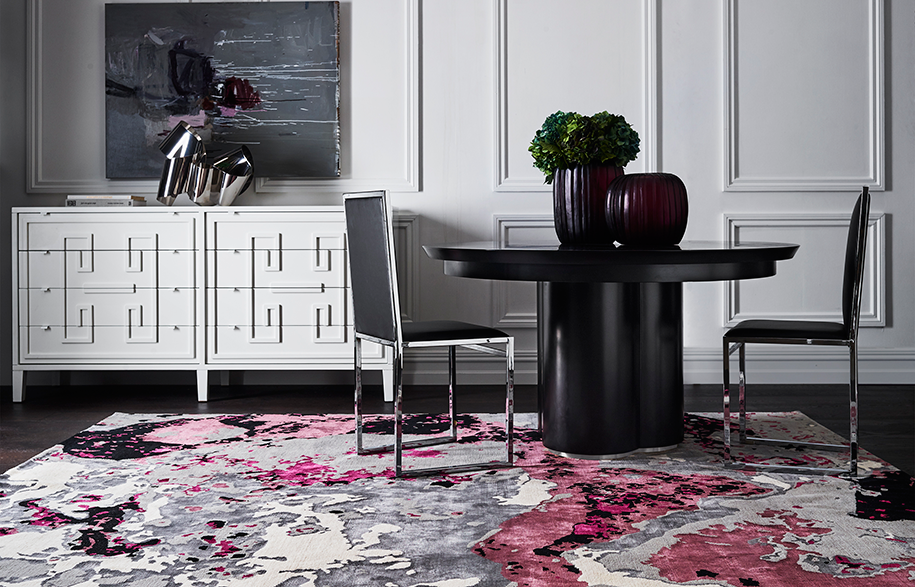 Onyx

The range is a real achievement in movement and colour in rug design, and is available now through Designer Rugs in Australia and New Zealand, marking a great ongoing collaboration of design between Greg and the brand.
"Designer Rugs is a family business, and I warm to that," he says on the ongoing relationship "I like that Eli and Yosi Tal, who founded the company, are still active in its daily running. My partnership with their business is now an extension of that. It's like I'm part of the family when we're together."
Designer Rugs
designerrugs.com.au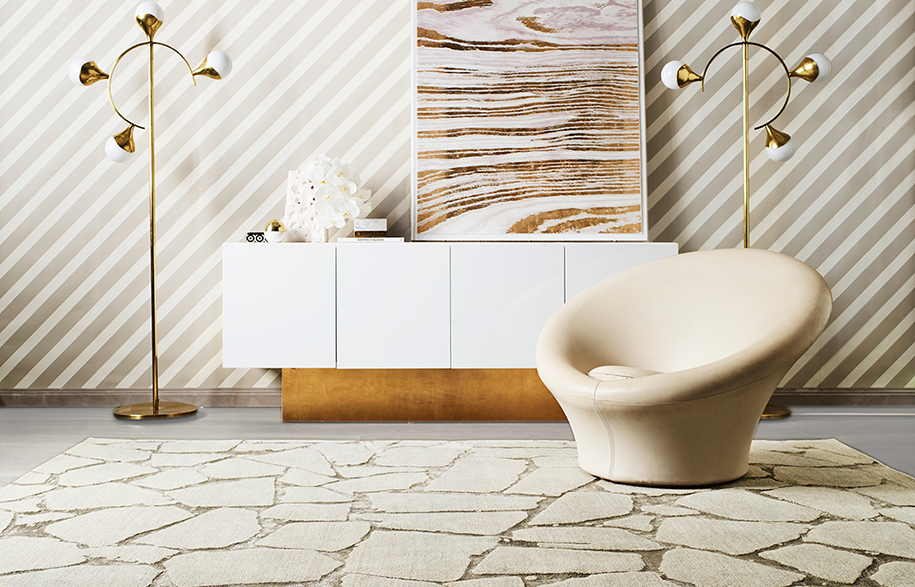 Fragment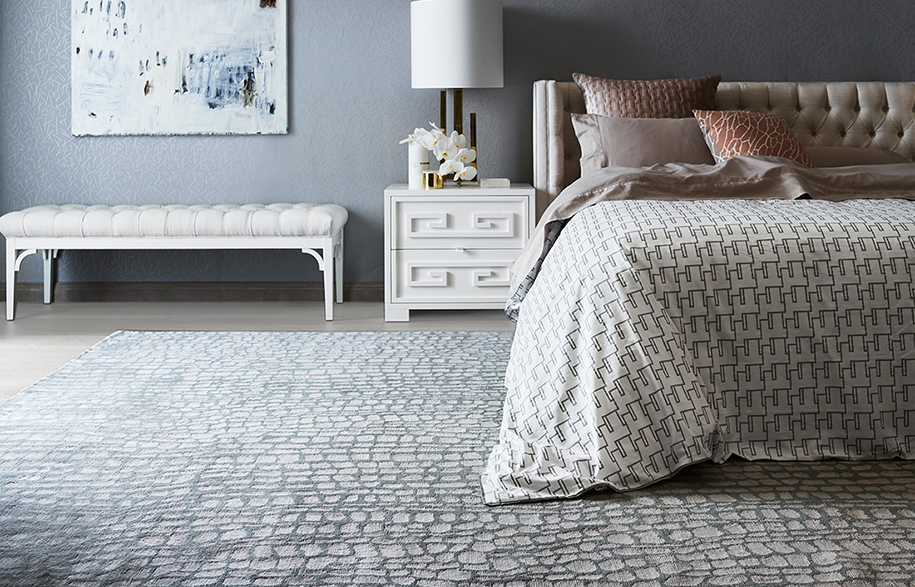 Hide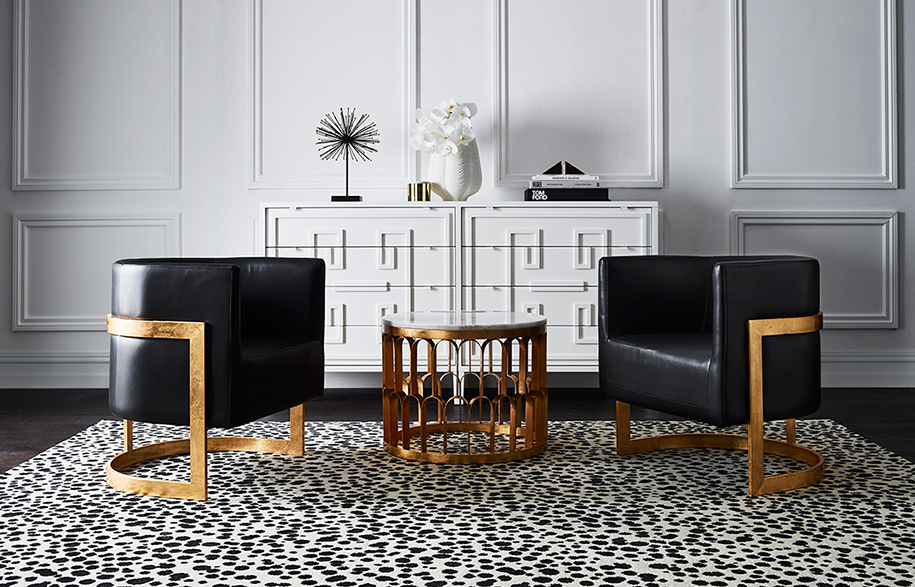 Dapple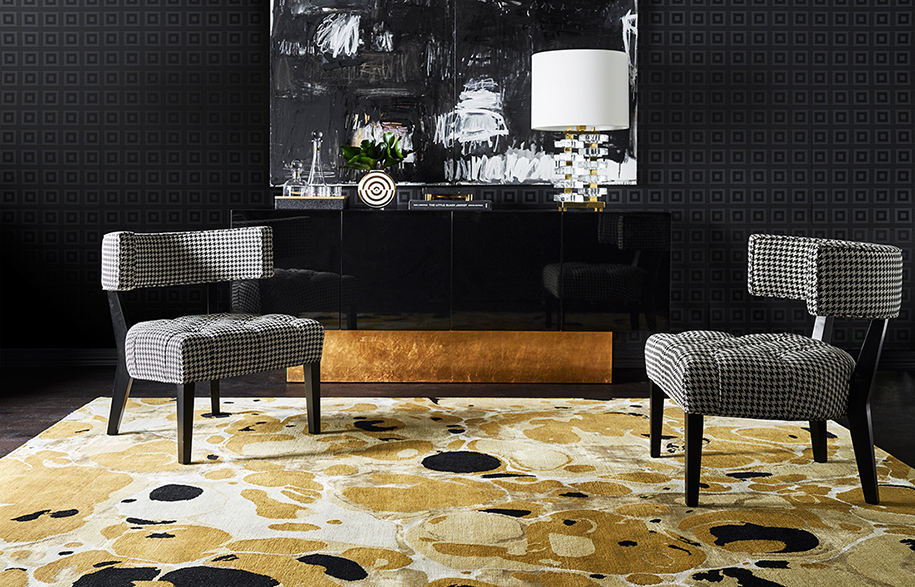 Ink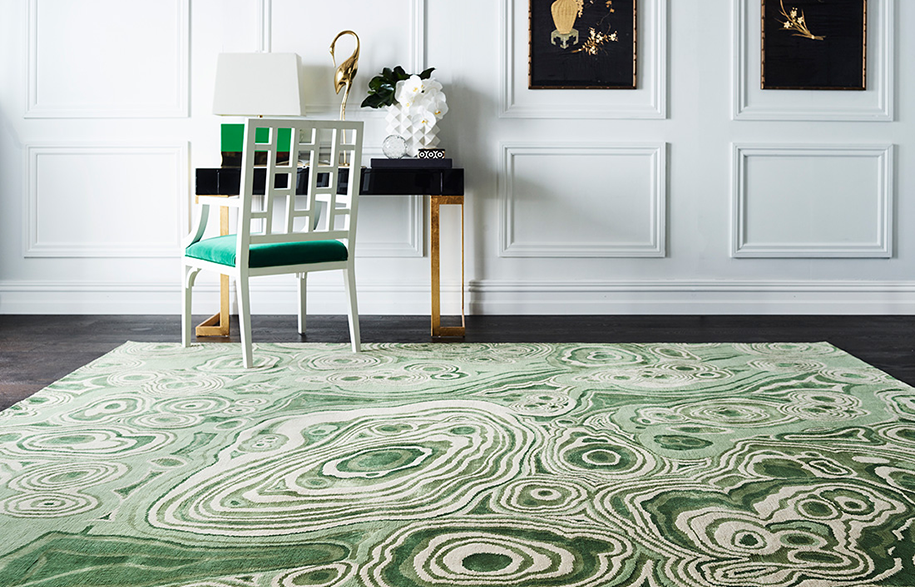 Malachite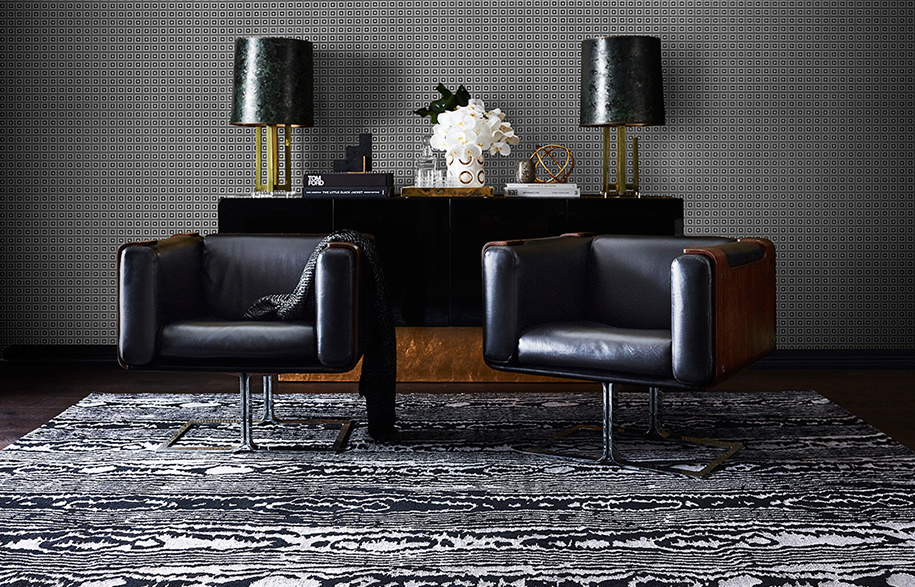 Moire
Tags: Designer Rugs
---