Due for release next month, the collection fuses Emma Lipscombe's original painting (created exclusively for habbot) entitled 'Keys and locks and other architectural items', which will be output onto a collection of five fashion habbot styles including five footwear styles; a loafer, pointed flat loafer, ankle boot and a handbag/clutch.
The collection, designed in Melbourne and hand crafted in Italy, utilises the softest Italian skin that has been locally printed to feature Emma's geometric artwork along with bold complementary solid leather panels for that signature habbot look.
habbot designer Annie Abbott explains that the collaboration was borne from a desire to introduce different materials, colours and patterns into her work. "I always try to include unexpected materials in each new collection and realised that a great way to do this would be to create my own by collaborating with an artist," she shares. "Emma (Lipscombe) and I share several similar design values in the way we both love using strong and often contrasting colours and I have always loved geometric prints and patterns, which is obviously a cornerstone of her work."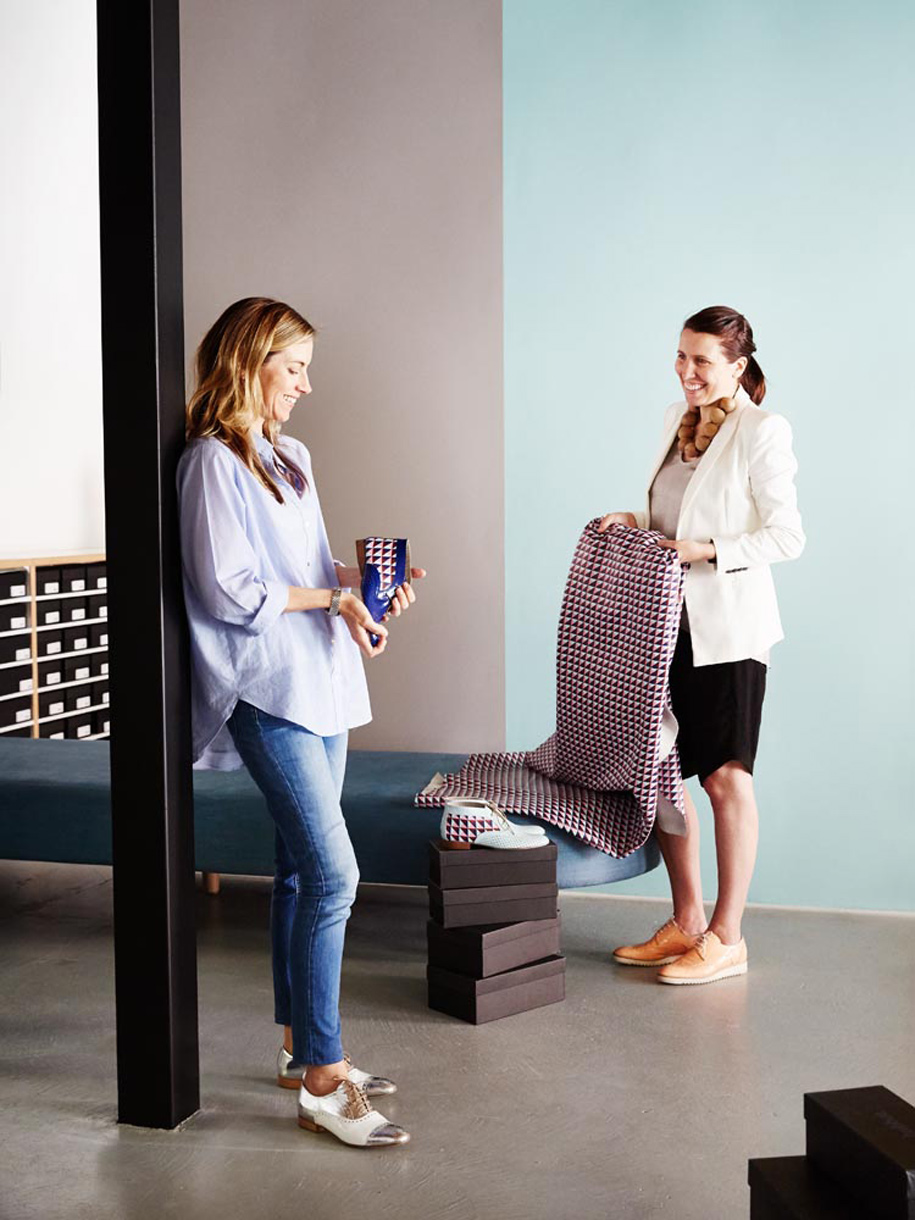 Inspired by Emma's use of geometric patterns, Annie was reminded of mid-century textile and wallpaper prints that serve as a constant inspiration and are often the starting point for each of the seasonal habbot colour palettes.
"I love Emma's use of rich and unexpected colour combinations in her work and the final palette used in this collection came together very naturally for both of us," she explains. "Emma complimented my eternal favourites of navy and dark raspberry with soft mint and musk, as if it were one mind pulling the palette together."
Emma's rich understanding of colour, luminosity and geometric shape and designer Annie's bold statement colour choices, complement each of their creative aesthetics whilst the collection habbot x Emma Lipscombe maintains the quality craftsmanship habbot is respected for.
"Our creative vision was to merge Emma's geometric prints with our shared love of statement colours into a classic habbot style shoe and accessory capsule collection," explains Annie. "Each of the styles in the collection reflect my polished yet uncomplicated style in terms of shoe design and shape, which allows Emma's print to play the major role in defining the collection."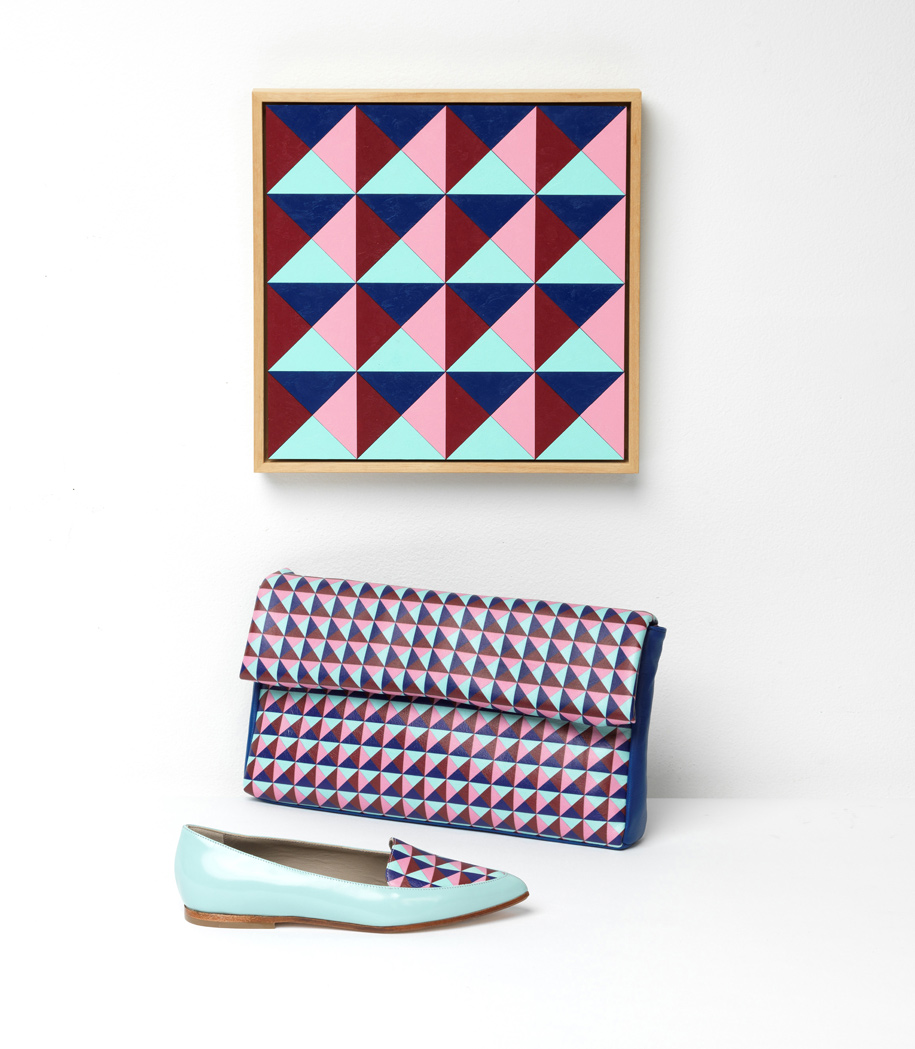 "The small collection is made up of a relaxed lace-up ankle boot with spliced print and hi-shine leather pin-punched by hand. The classic tassel loafer design was a perfect vehicle to introduce a shoe in all-over habbot x Emma Lipscombe print, whereas the point loafer with only a small piece of the collab leather meant we could offer a slightly more pared-back member to the group. The clutch is another statement piece with minimal hardware so as not to interrupt the geometry of the print."
habbot pieces are based on the philosophy of melding classic styles with a colourful palette and contemporary treatment, with details being the hero. This contemporary aesthetic of designer Annie Abbott, combined with artisan craftsmanship brings together the best of both worlds – uniquely designed in Australia (Western Australia and Melbourne) and hand made in Italy.
"We initially discussed the shapes that Emma would use to create the piece taking into account both purely aesthetic and also practical considerations such as the size of the repeat. We then worked on colour and after providing Emma with some starting points for this she mixed several options and we worked back and forth on them before reaching the final four colour palette," explains Annie.
"Once the piece was complete we photographed and converted it to a digital file format and began sampling up printed versions on differing weights and types of leather to achieve the perfect softness yet durability we required. The resulting hides were sent to Italy to create prototypes of the shoes and bags and within a couple of months we were in a position to curate the eight original pieces down to a four shoe and single bag collection."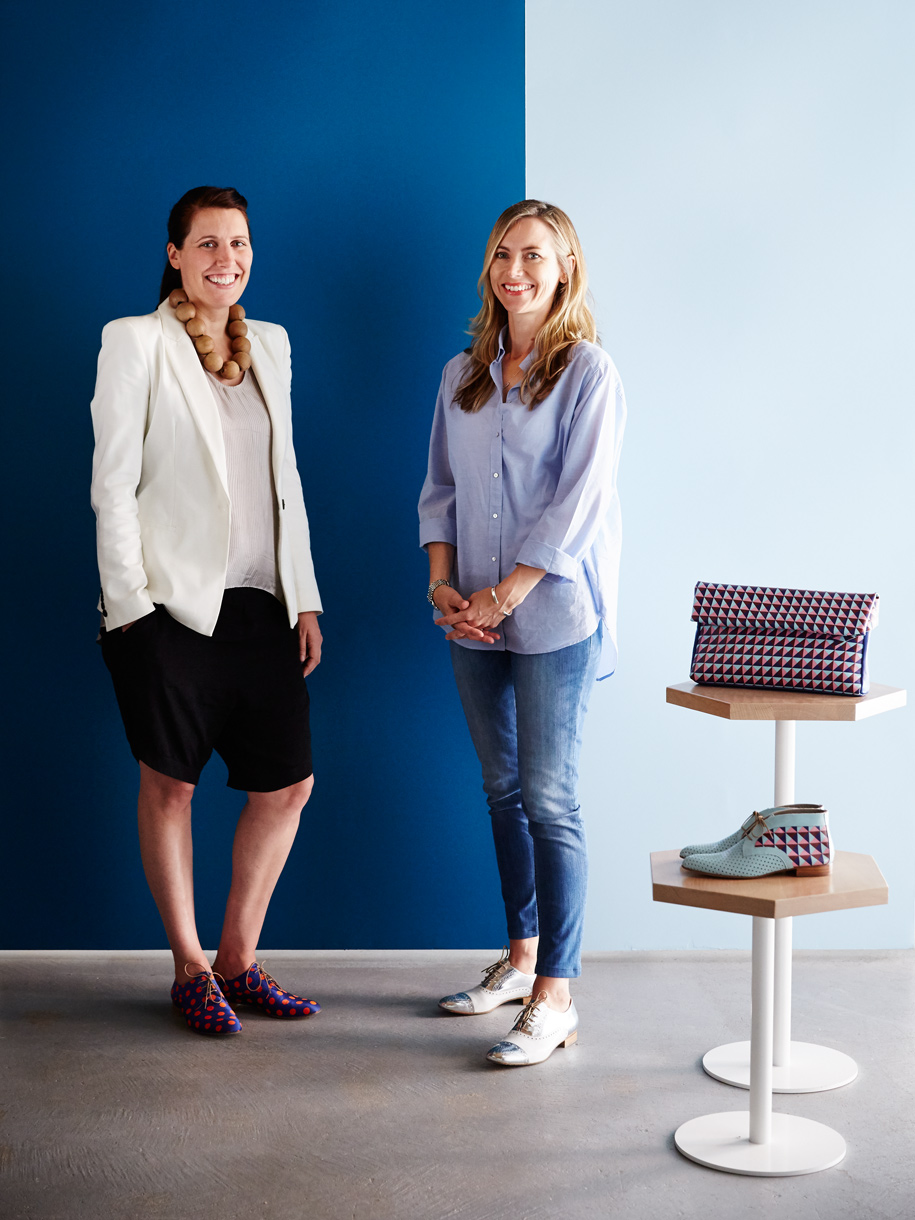 In summarising the collection, Annie says that there is a 'vibrancy' about each of their work that captures audience's immediate attention.
"On closer inspection our shared appreciation of fine detailing becomes evident through the textured finished to the small shapes that make up the whole of Emma's work in the same way that I take great job in incorporating hand punched details and fine stitching and edging in each of my designs."
In line with the collaboration launch an exhibition of Emma's work will run from Wednesday March 2-5 at the habbot Collingwood showroom – 2 Robert Street, Collingwood, Melbourne.
habbot
habbotstudios.com
Photography by Armelle Habib, excluding image of leather craftsman.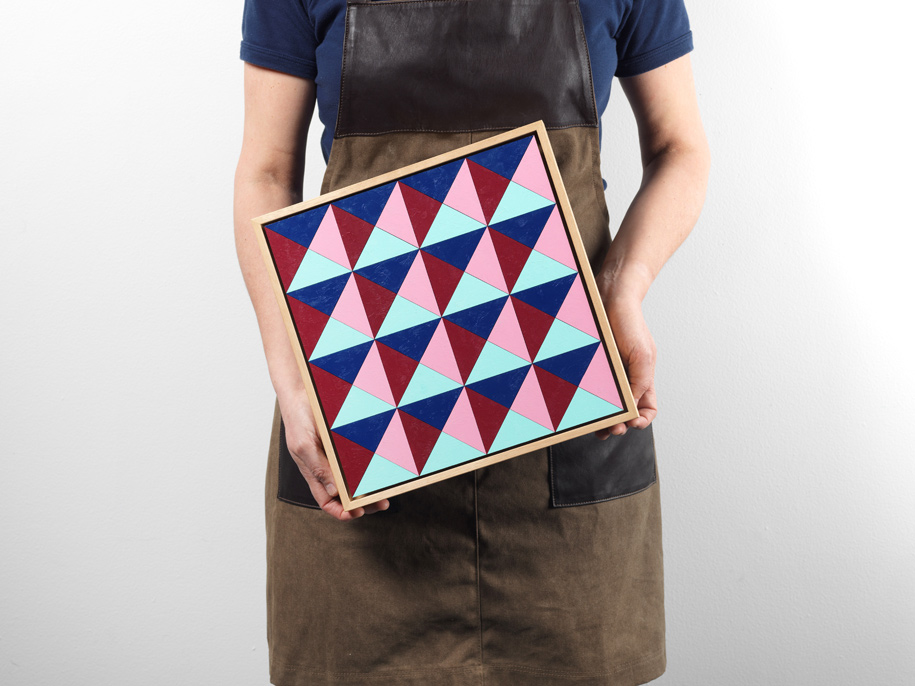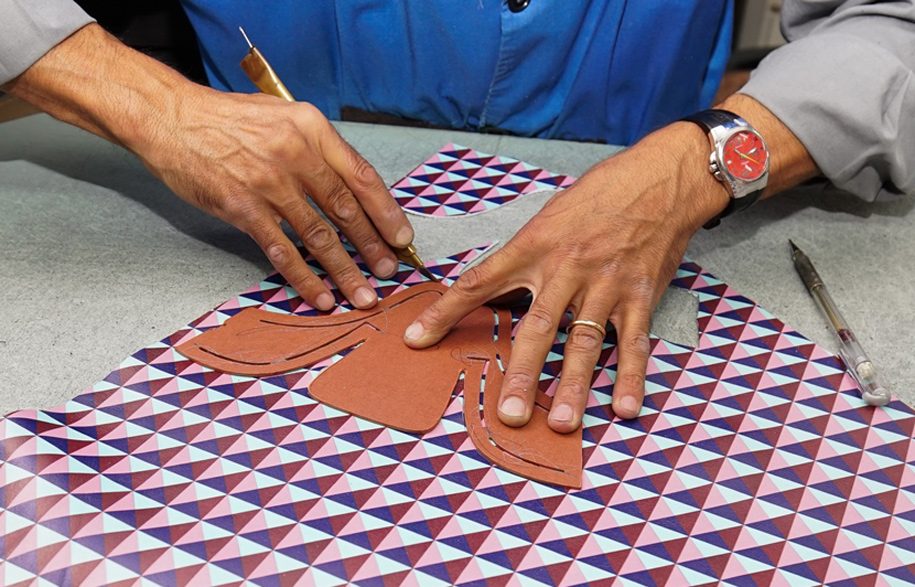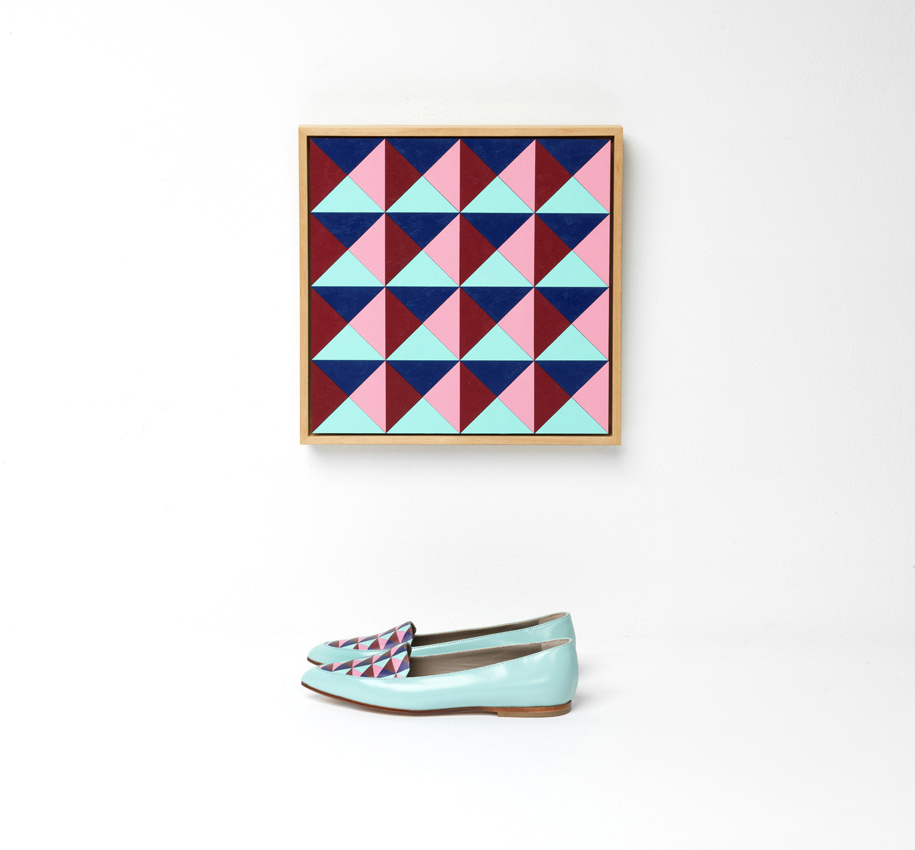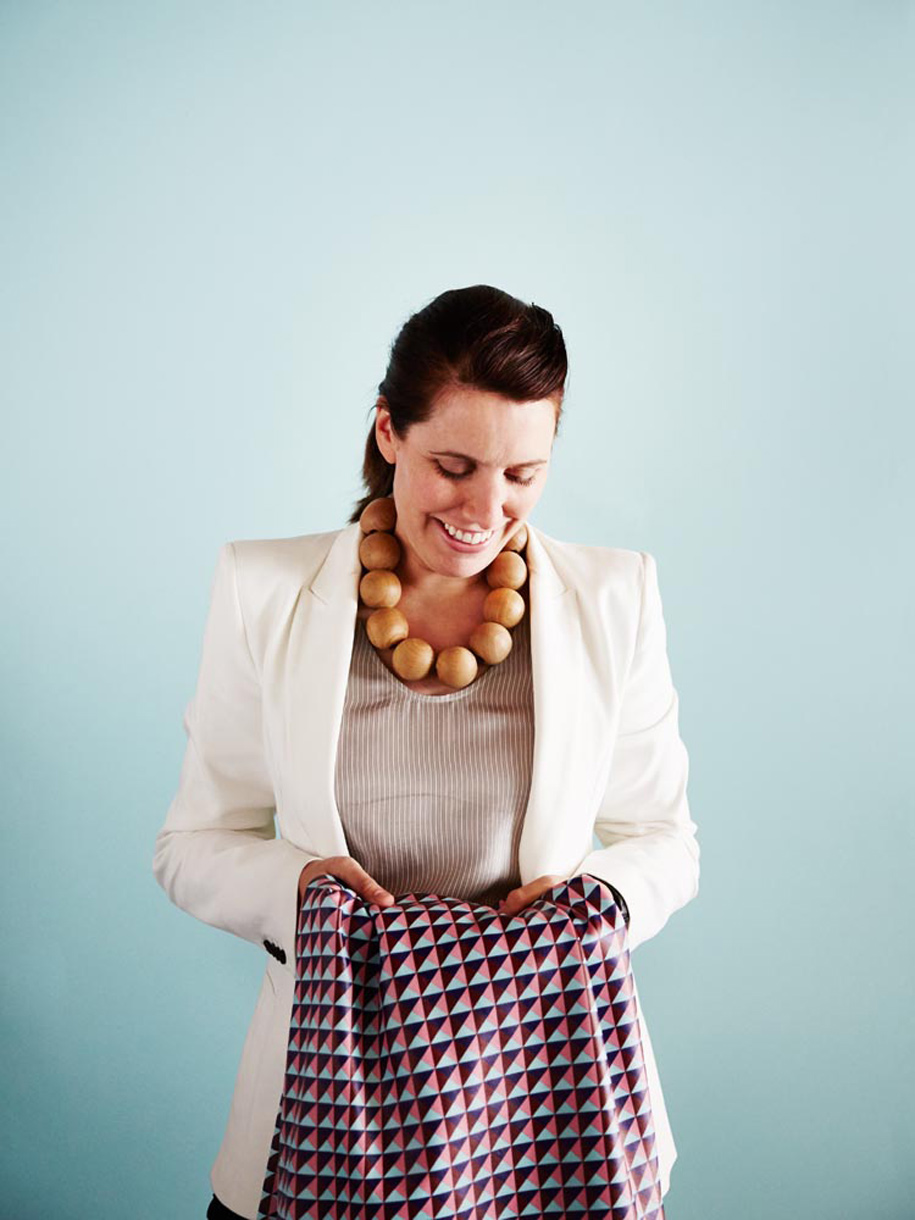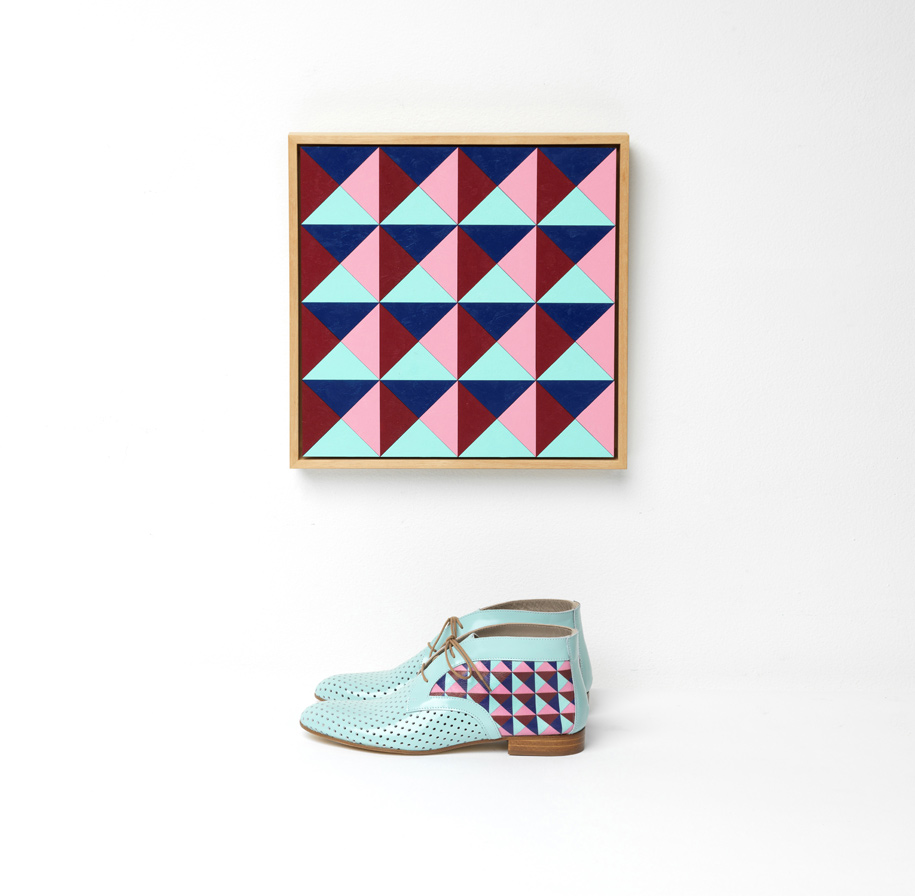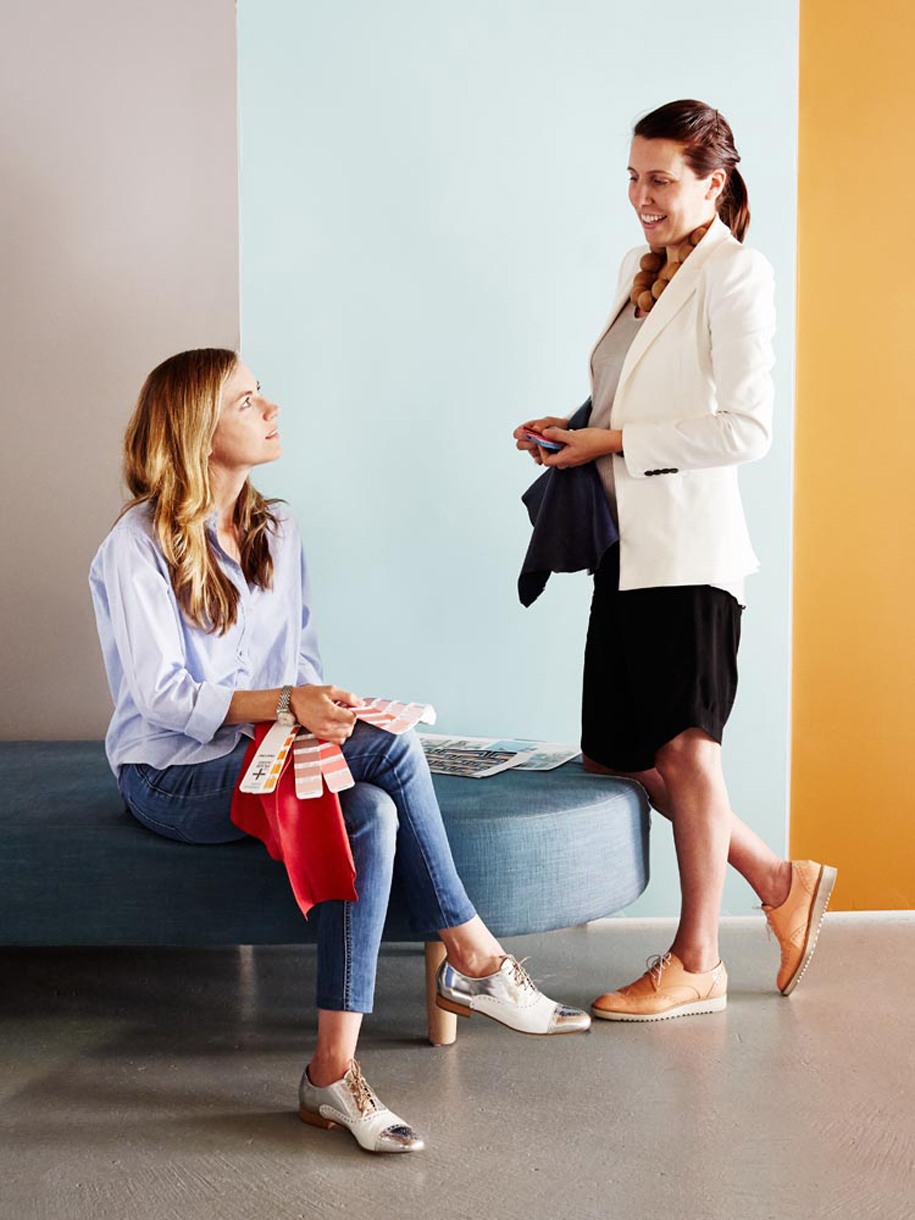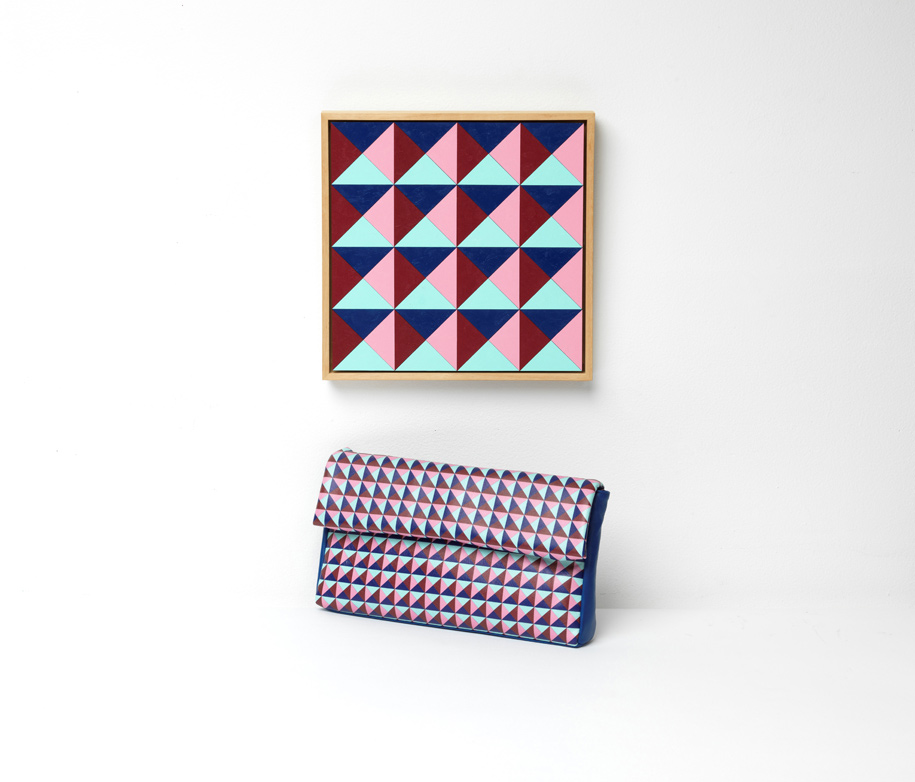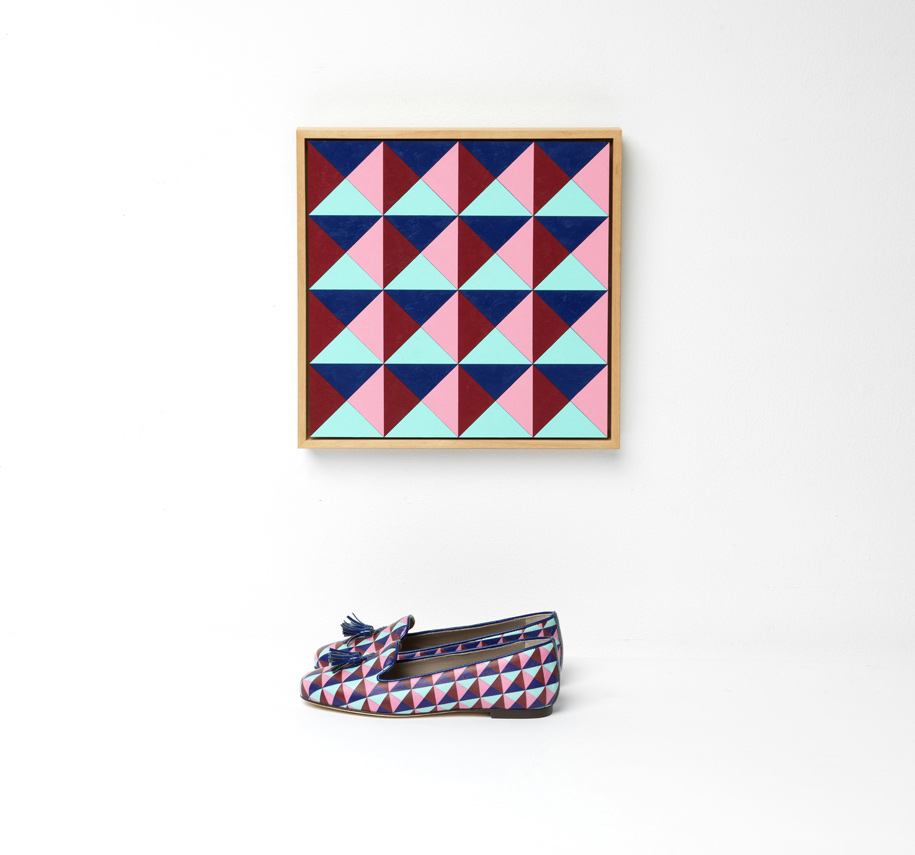 ---