The Finley Bed from Jardan
Combining a solid American Oak frame and vegetable tanned leather sling, Finley echoes the modernist aesthetics with it's honesty to the raw material. Finley is also available with a timber headboard.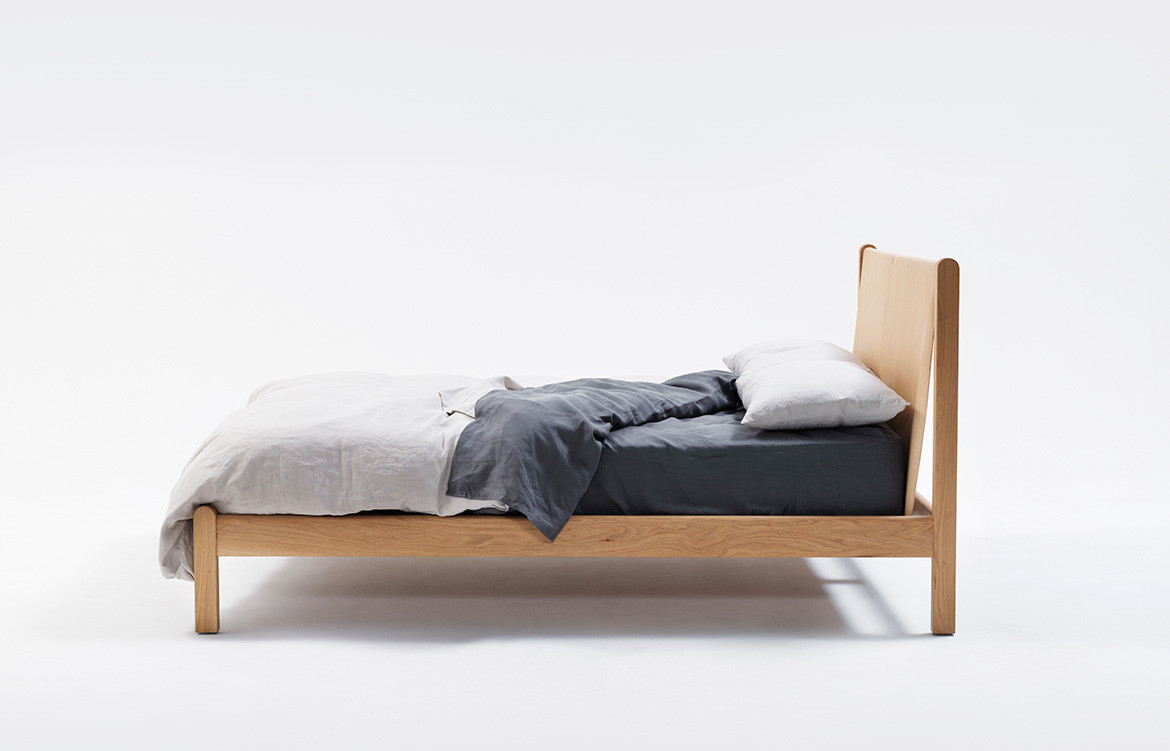 The Alternated Cabinet from Planet Furniture
A feature piece that stands apart from other options on the market, the Alternated Cabinet is made from solid engineered spotted gum, with solid edging and veneer internals with solid edging. A mirrored back is optional and the height adjustable shelves suit glassware and ceramics, clothes or bedding.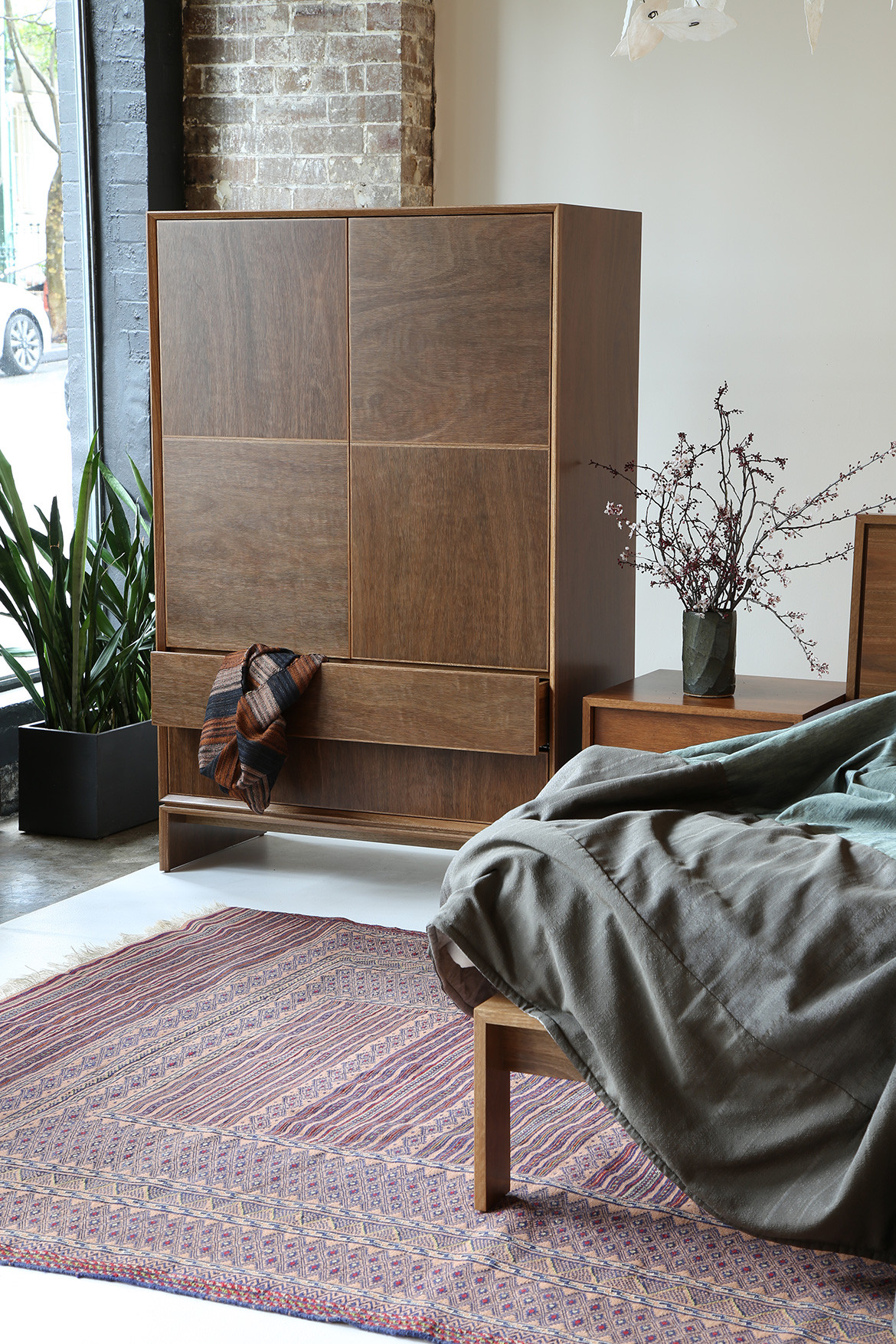 The Captain Flint Floor Lamp from Euroluce
The Captain Flint floor lamp designed in 2015 by Michael Anastassiades for FLOS, comprises of a painted steel or brushed brass stem and reflector cone, opal polycarbonate diffuser, and white Carrara or black Marquina marble base.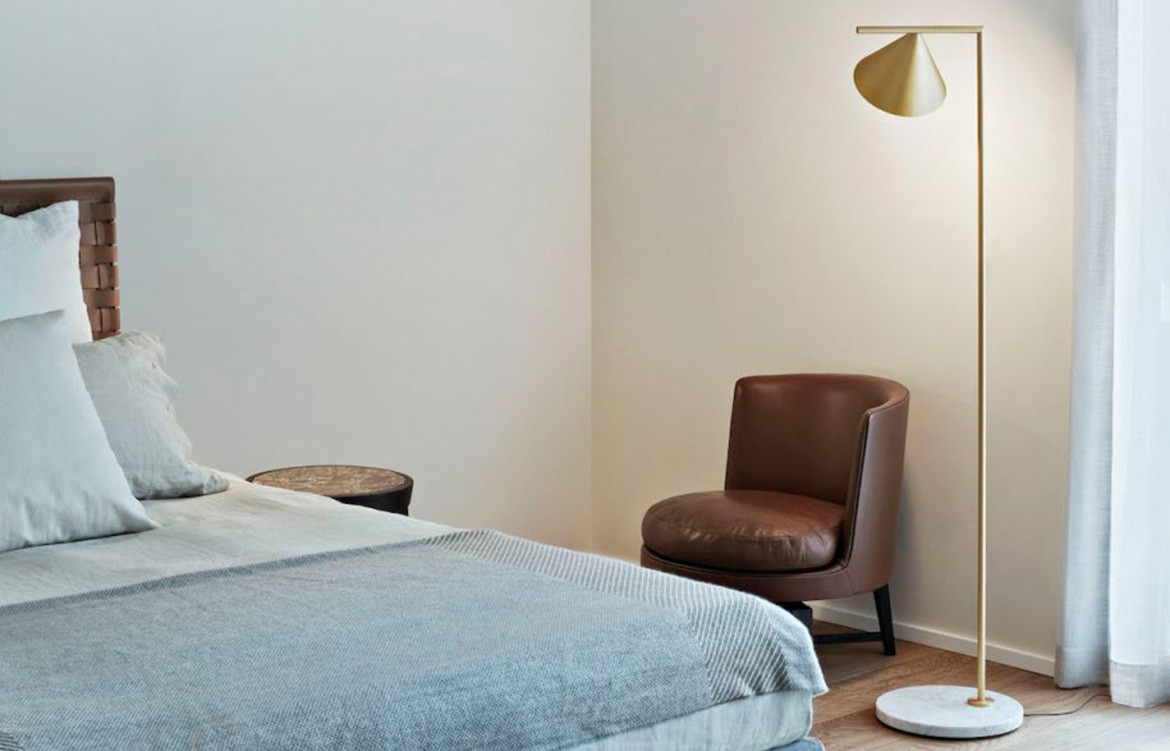 The Kuri Bedside Table by Tide from Workshopped
The Kuri bedside tables come standard with two drawers, however, they can be customised to suit individual requirements.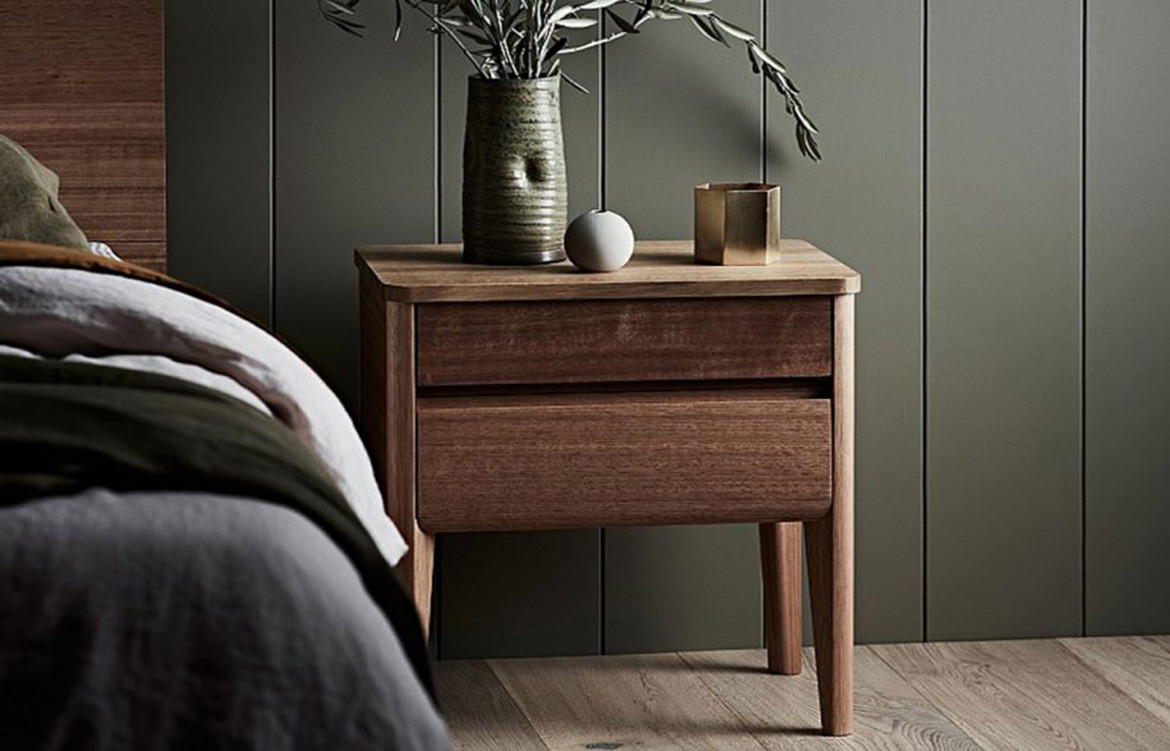 The Corky Carafe by Muuto from Living Edge
The Corky carafe's oversized detail plays with the conventional bottle shape. Its simple yet characteristic design makes it ideal as a water jug or wine carafe and its large opening makes it easy to keep clean.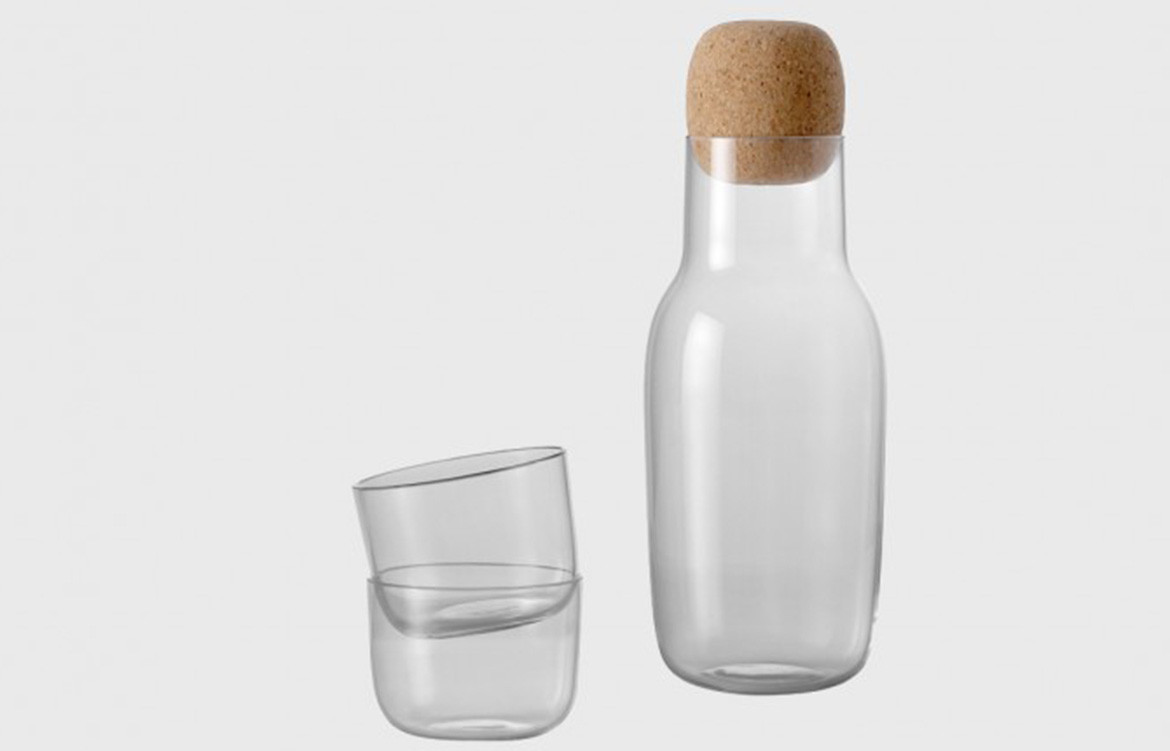 Linen Duvet Set in Mist from IN BED
IN BED linen is a dream to sleep in year-round; it's light and more breathable than cotton in Summer, but keeps you cozy and warm in Winter. The more it's slept in, lived in and loved the softer and more beautiful it becomes.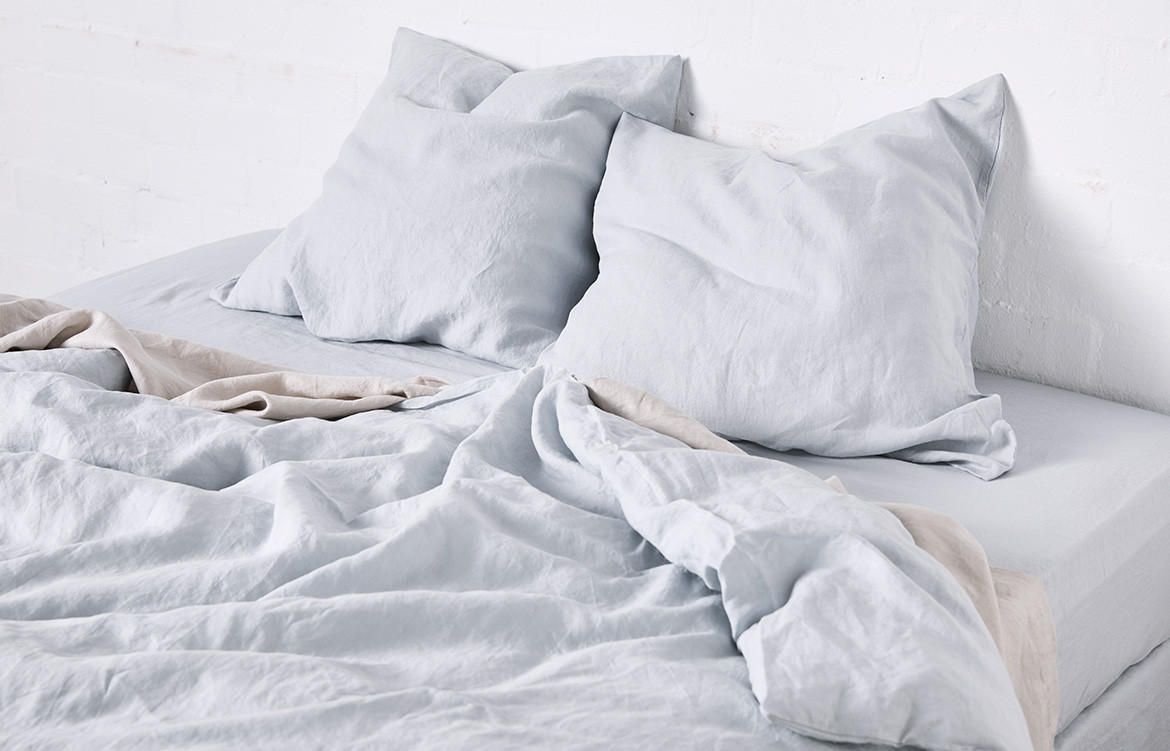 The Kuri Bed by Tide from Workshopped
The Kuri bedsides are an all-timber addition to the Tide range, and represent the first dedicated bedroom furniture offered by the Melbourne-based designer and maker.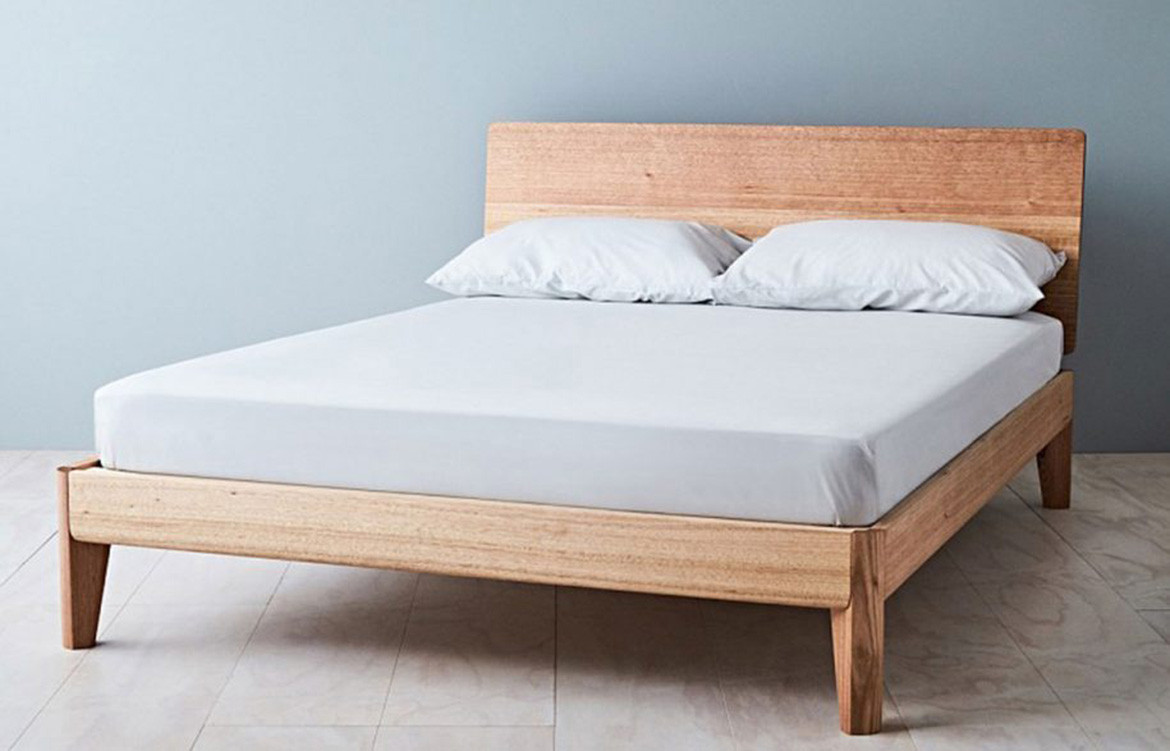 The Palm Springs Planter from Lightly
The new architectural Palm Springs planters, crafted in powder-coated spun metal explore the relationship between the natural and built environment through colour and form. They are perfect for indoor and outdoor use.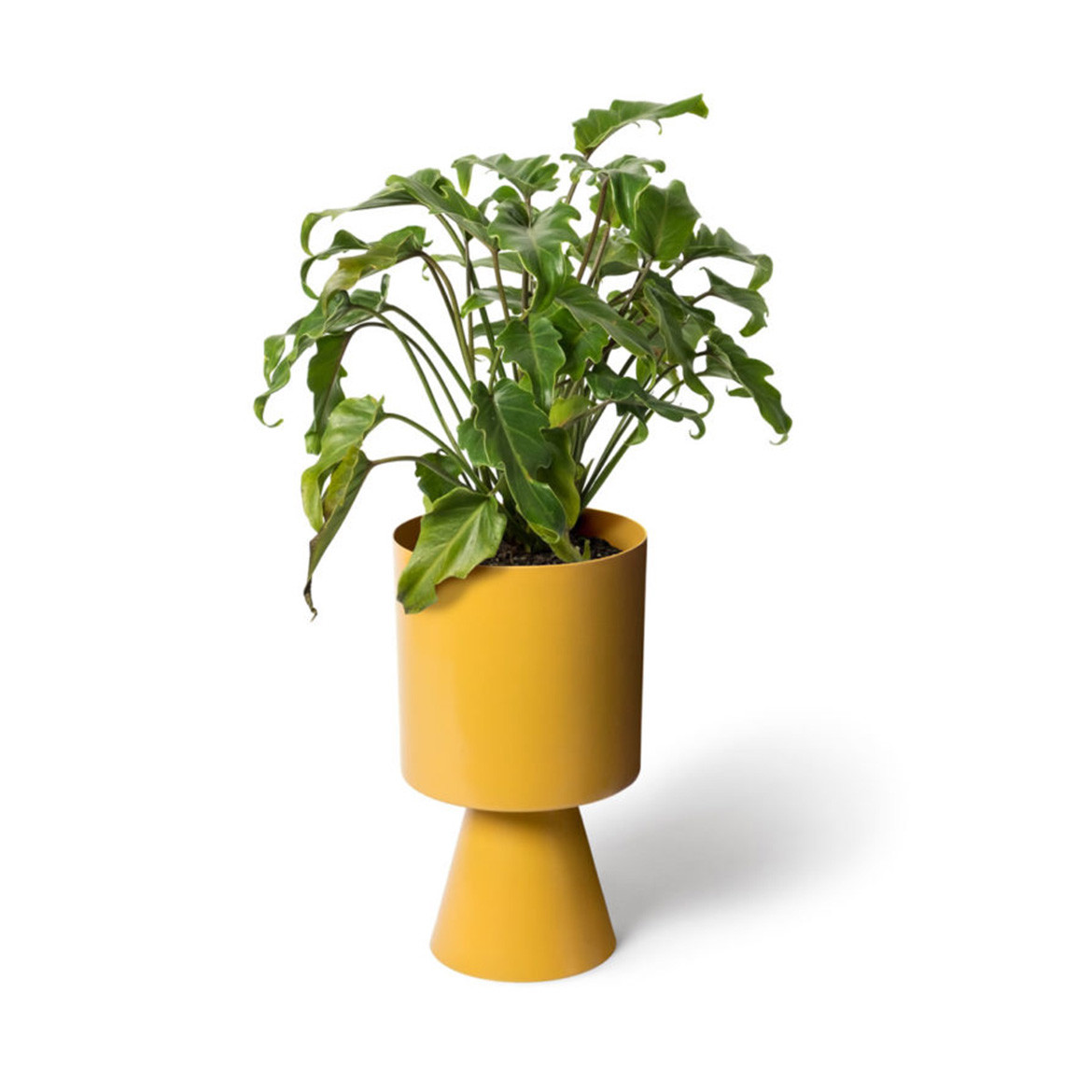 The Elements Coat Stand from Apato
The Elements Coat Stand is a functional sculpture in a house. The construction elements are made of one type of timber in different lengths. As they are joint together in different places with various angles and directions, the object changes its character according to the side where it is looked at.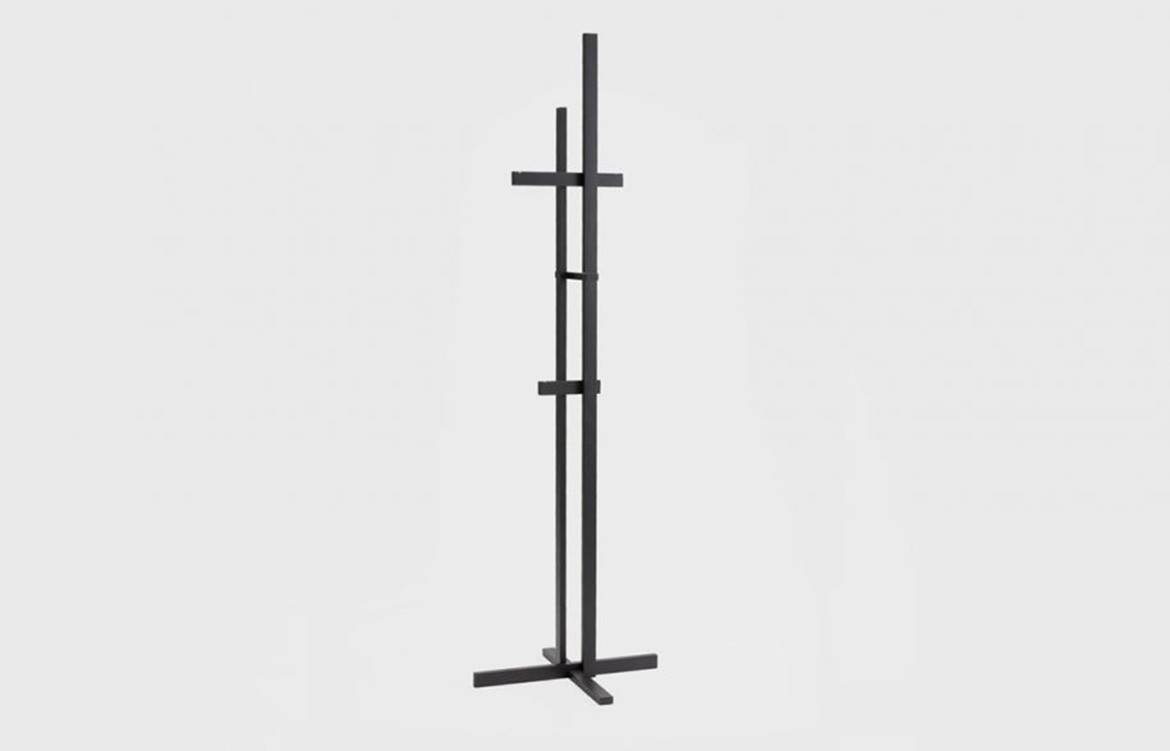 The Framed Mirrors from Lightly
Made from powder coated steel frames and taupe coloured mirror glass, the Framed Mirrors are a gently artistic interpretation of the classic mirror. Though still functioning as reflecting glass, the colours, shapes and its ability to be arranged in groups give the mirrors distinct character. The design comes in two sizes and three colours.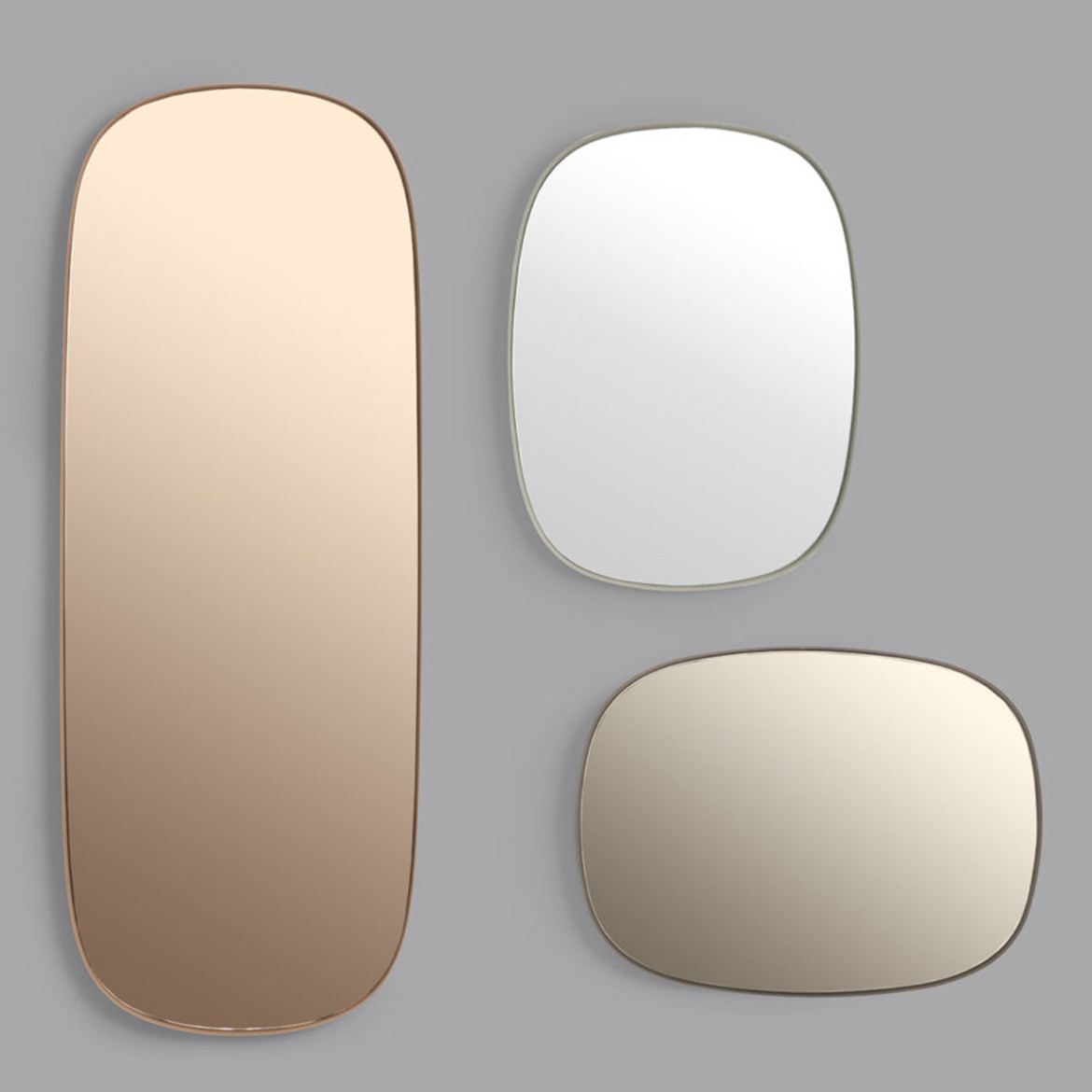 ---