Shift Lamp Oak by Curious Grace
With several international design accolades under its belt, the beauty of this lamp design is the capability of both direct and ambient lighting. The form is sculptural, consisting of a leather shade and solid timber supports and it is also available in a range of different colours.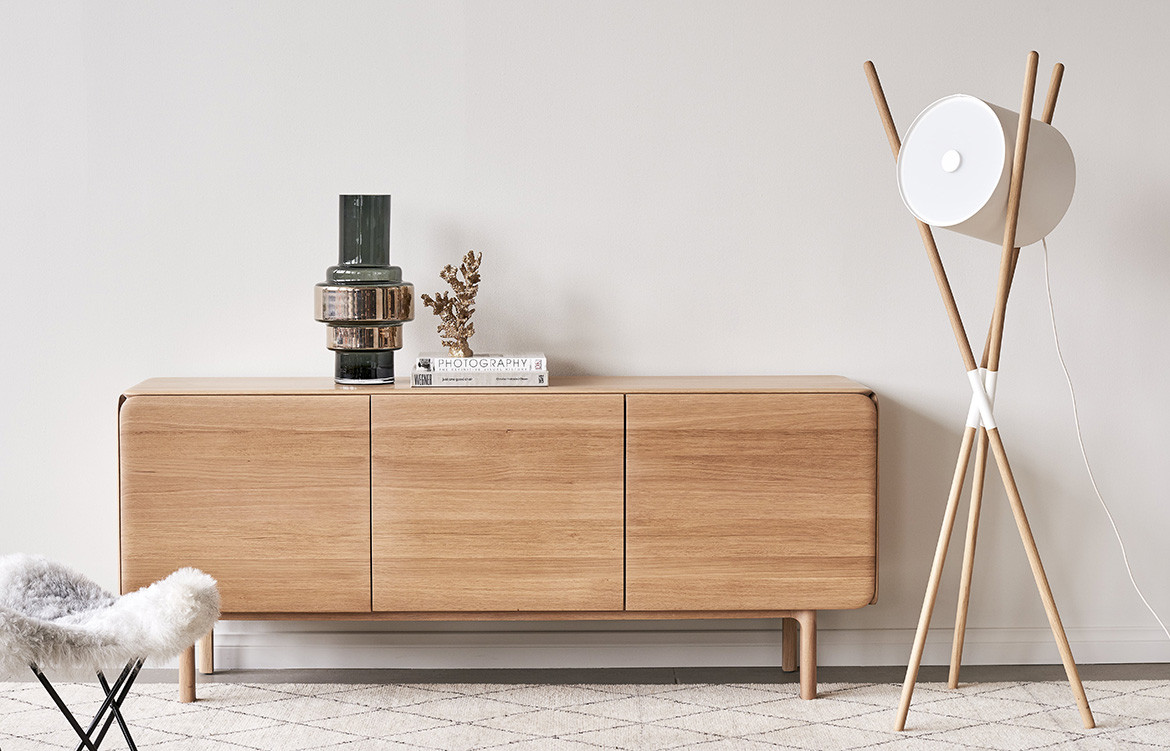 Time Desk
The artful combination of plates, lines and surfaces tells the good years as time goes by. A clean shape built with straight lines highlights a 3D effect and modern industrial aesthetics, to indulge yourself in reading or just enjoy the pleasure of make-up.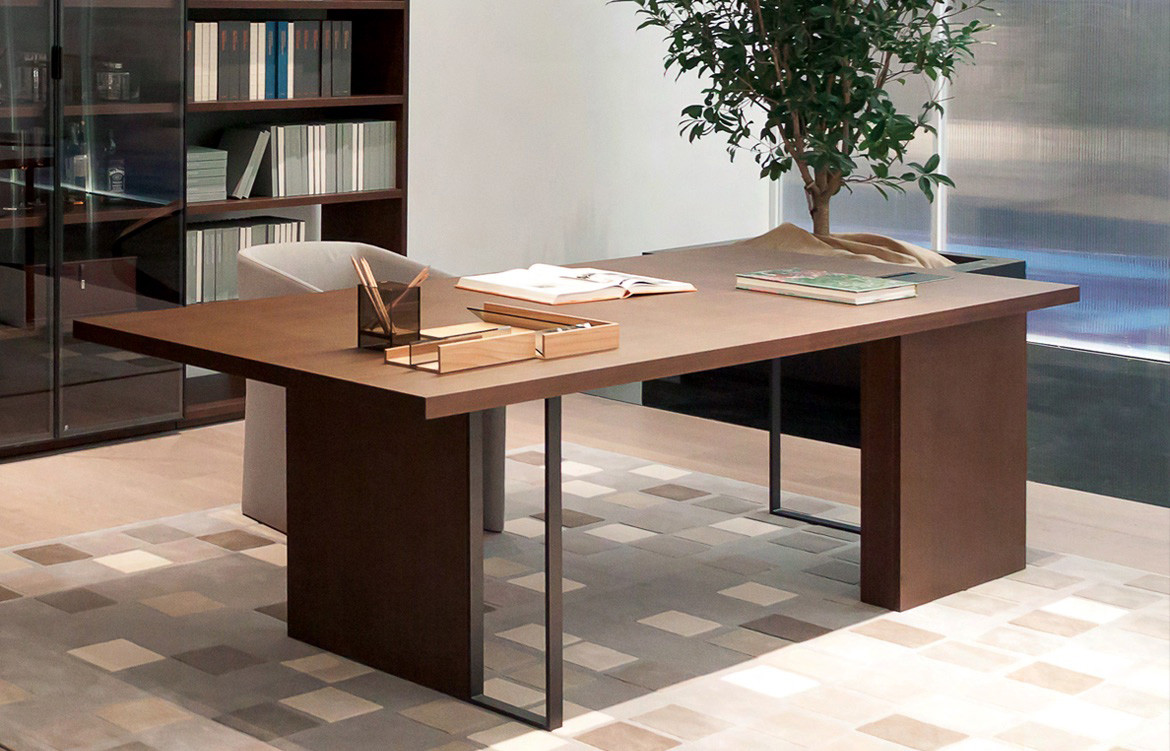 Vivlio Shelves
As the winner of the RED DOT Design Award in 2016, Vivlio is a flexible shelving unit that both showcases and conceals. The shelves come in three different heights and colours and a wide number of configurations.
Monk Chair by Prostoria
The Monk chair by Prostoria pays homage to its retro design, through innovative use of bent plywood plates to create a floating effect between the seat and backrest. The shell may be upholstered in a selection of house fabrics with various base options including a 4 leg timber frame available in solid Oak, in three natural stains or stained to black, or the warmth of solid walnut.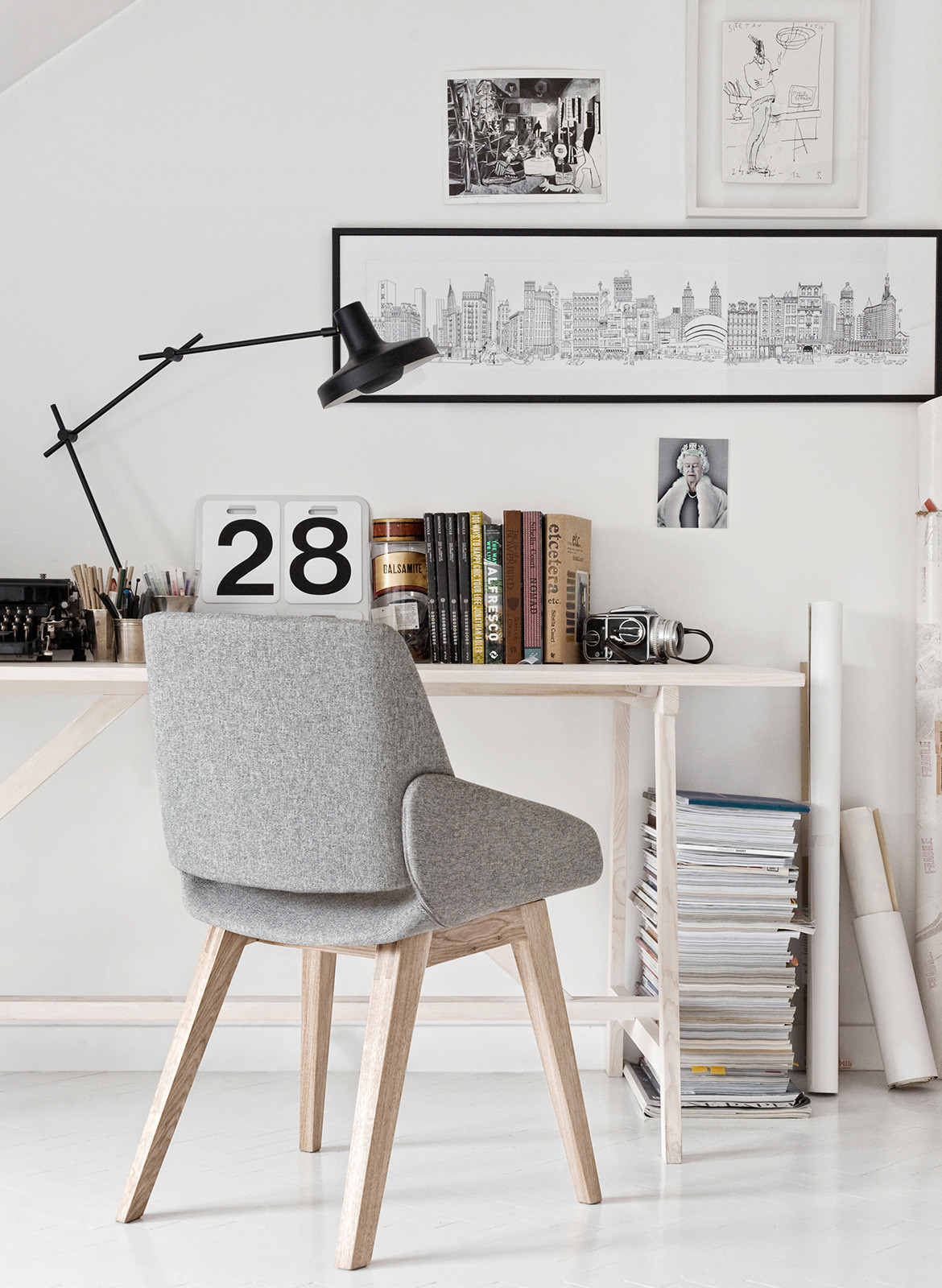 Synergy Oil Diffuser
Designed with a minimal aesthetic the concrete Synergy Oil Diffuser unit features a Copper dish and tea light holder. Includes Essential Oil & Australian beeswax candle.
AC10 Haus Small Paper Weight from e15
The paperweight HAUS by designer Jan Philip Holler is available in solid European oak, walnut and luxurious polished brass. It also comes in four different architectural forms – each offering a functional means of bringing beauty and character to the home or office.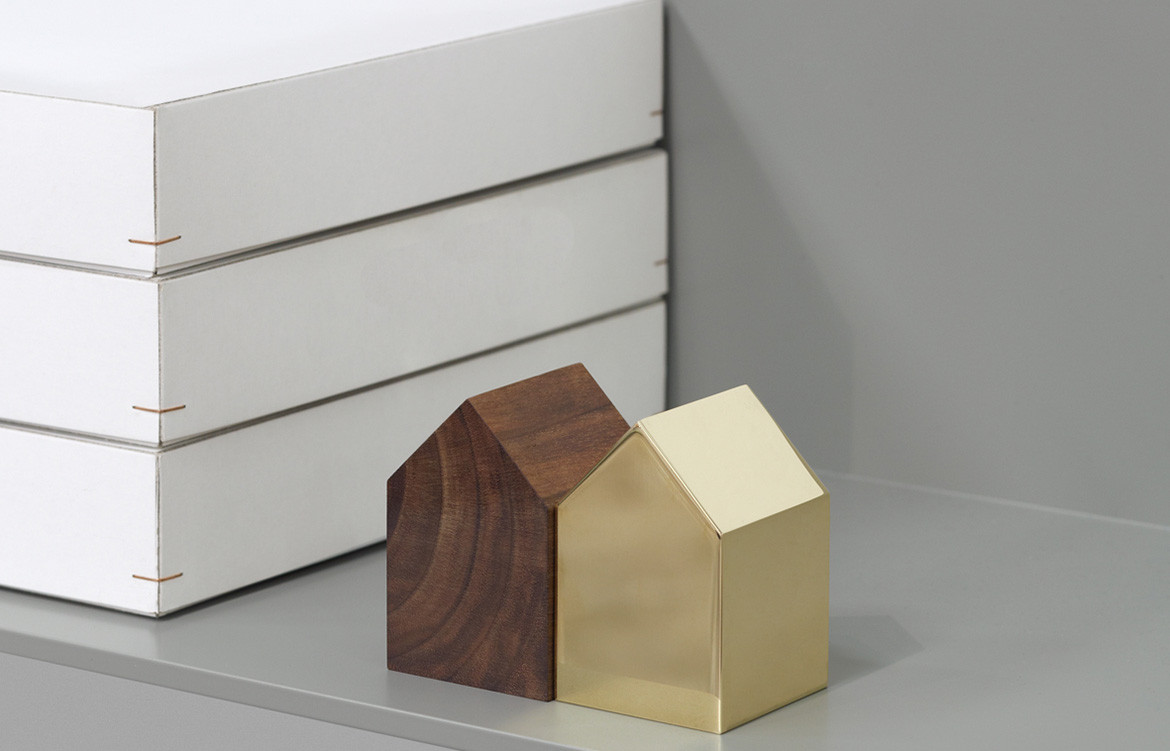 Marble Tray from HAY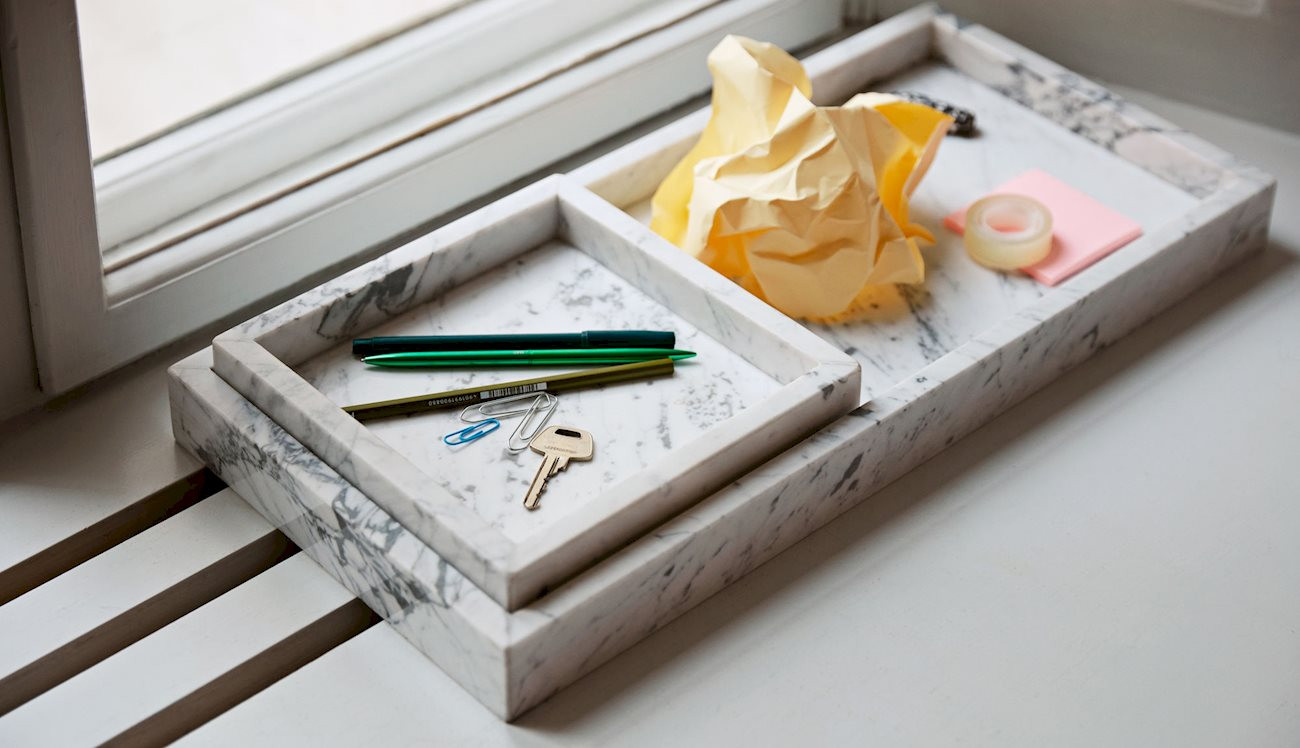 Medium Resin Pebble Vase from Dinosaur Designs
In Smoke Charcoal, this Resin Pebble Vase is the ideal addition to any interior. Each piece is unique and with colours and swirls (waiting for more info)

Aizome Cabinet
The Aizome Cabinet was designed to be a highly functional storage piece suitable for smaller spaces. Quiet, hidden details, including a concealed second handle and a recessed top surface for additional storage, find balance with a bold colour palette. The rectilinear cabinet acts as a canvas for traditional Japanese colours and finishes and incorporates Sumi ink, red dye, and two contrasting shades of unmistakable Japanese Indigo, or Aizome.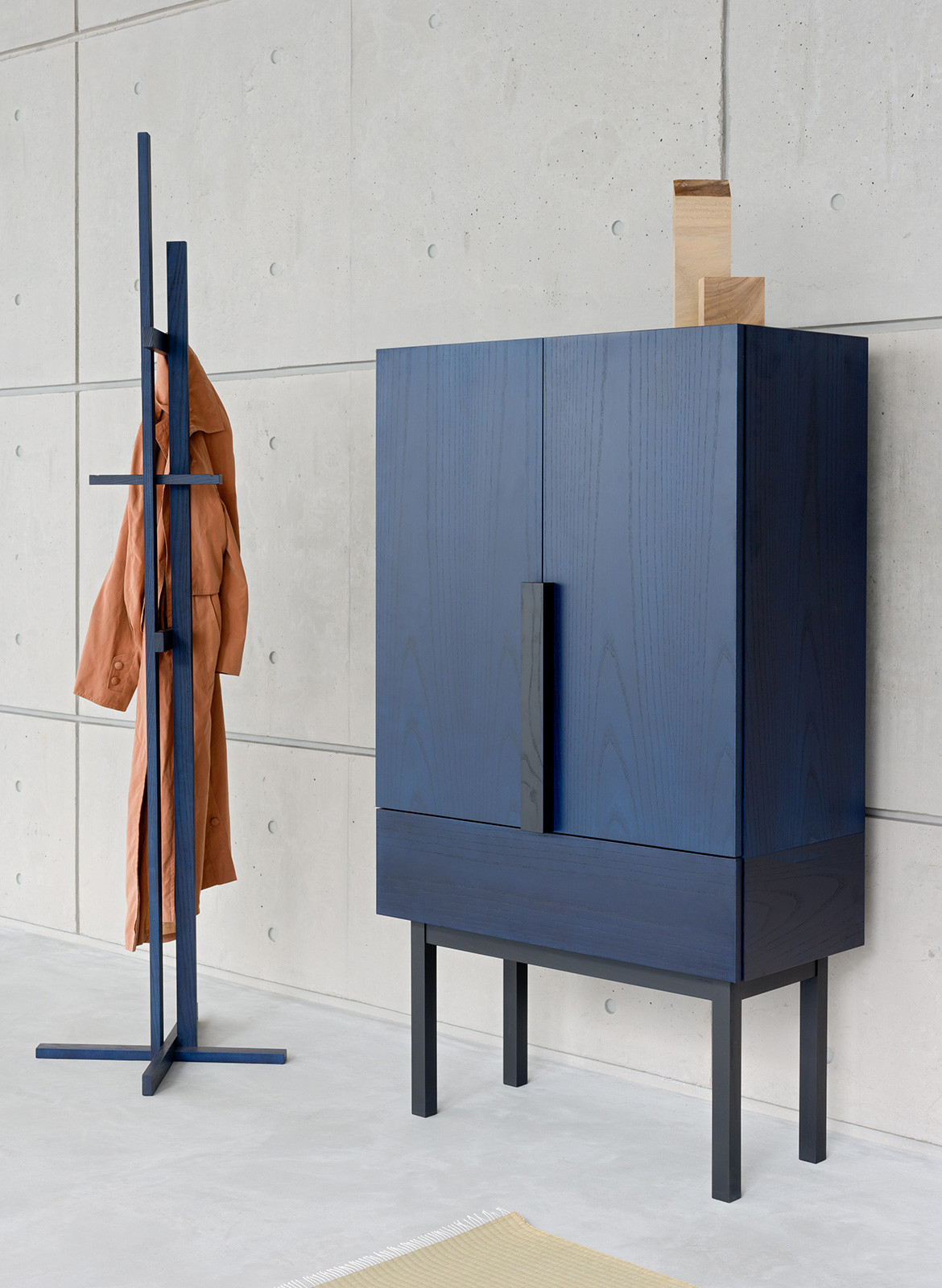 Night Clock from Vitra
The Night Clock is suitable for desks, shelves or mantelpieces. Referencing the night sky, it features a domed face with dramatically contrasting black background and white hands and time markers.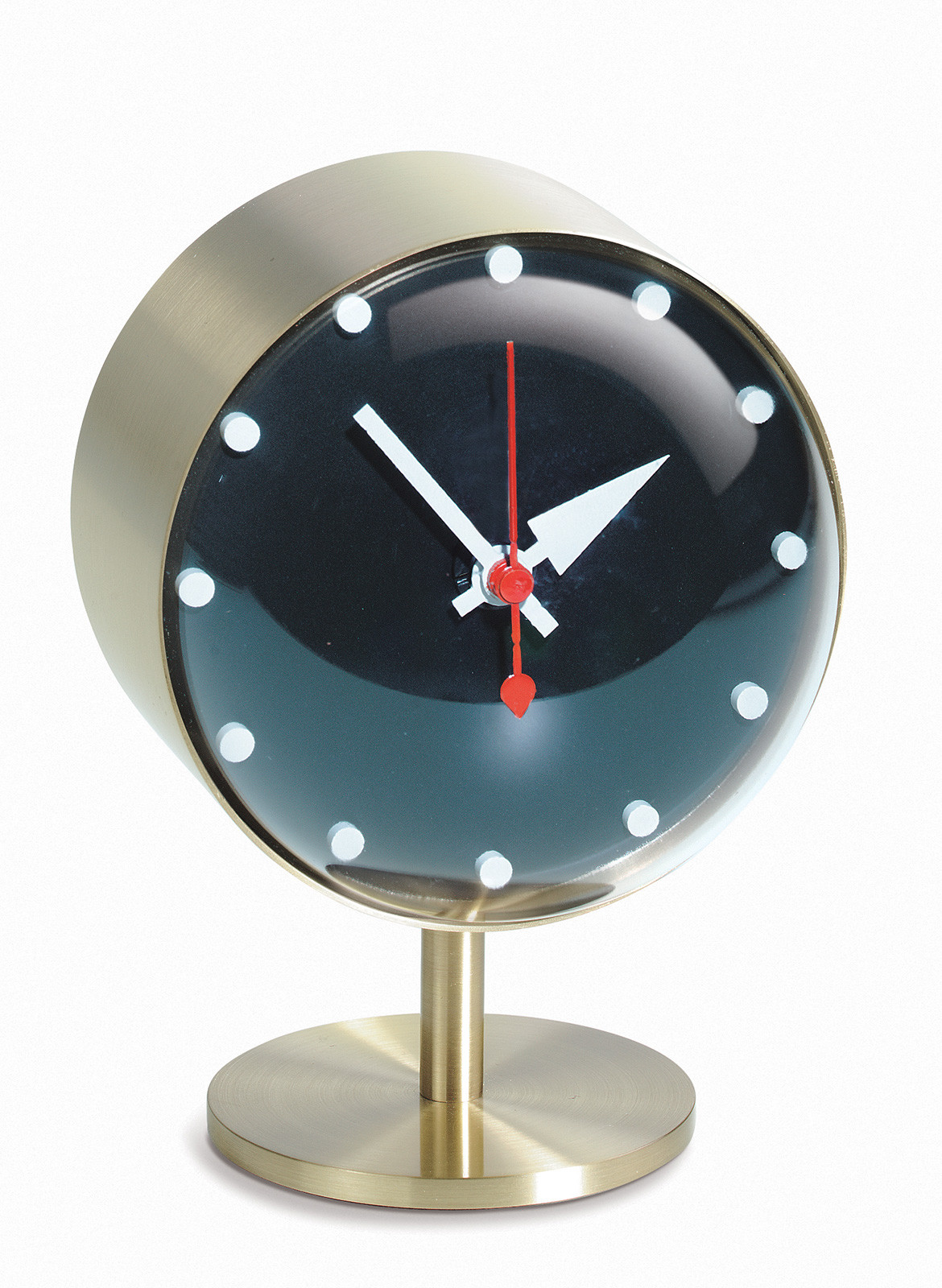 Tags: A Study Nook, apato, Camerich, cult, Cult Design, Curious Grace, design, Dinosaur Designs, e15, hay, home office, Interior Design, Living Edge, loves, Prostoria, StylecraftHOME, vela, Vitra
---