Monument Collection by Daniel Boddam
Daniel Boddam's Monument Collection is inspired by the simplified and streamlined works of modernist sculptor Constantin Brâncuși. The table is grounded with a pyramidal form, reminiscent of the elemental geometric pieces of Josef Hartwig's wooden chess set for the Bauhaus in 1924.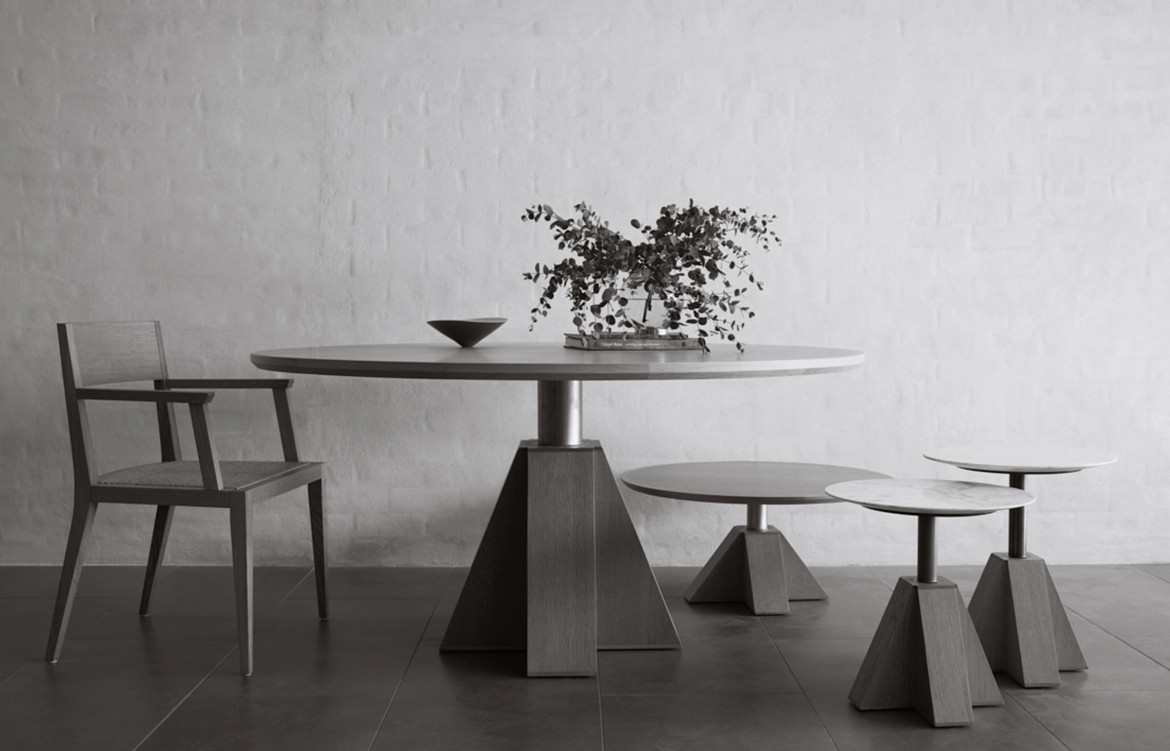 Wove Chair by Studio Truly Truly
The Bauhaus weaving workshop experimented with unconventional materials. Fascinated by the deep and intense colour effects that occur in weaving, Studio Truly Truly's Wove Chair weaves gently bent wire together to create an intriguing interplay of colour.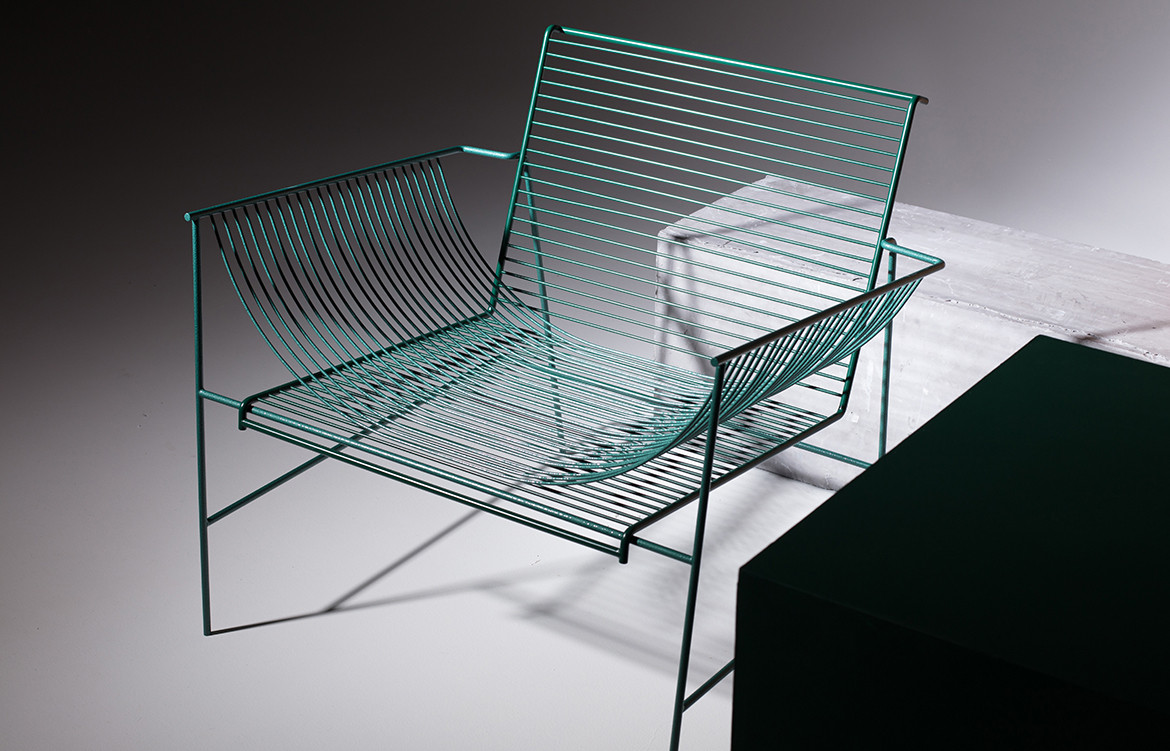 Laurent collection by Lambert & Fils
The Laurent collection by Canadian lighting studio Lambert & Fils takes it cues from the Bauhaus and modernist design, with distilled geometric forms and handcrafted production that looks machine made.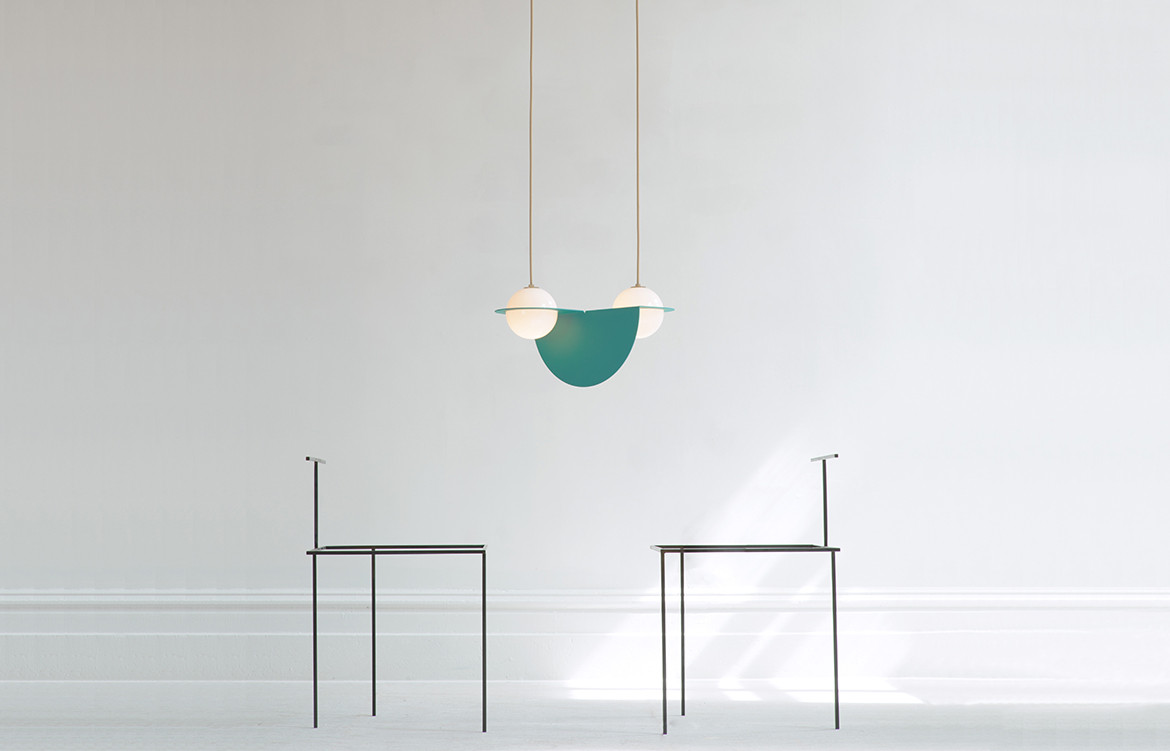 Cabin Collection by Sarah Gibson & Nicholas Karlovasitis for DesignByThem
The Cabin Collection explores geometric forms, upholstered in textiles of primary and secondary colours. Instructors at the Bauhaus taught and developed colour theory, including Wassily Kandinsky who hoped to discover a universal correspondence between form and colour, and Johannes Itten who imposed a logical structure upon the colour spectrum.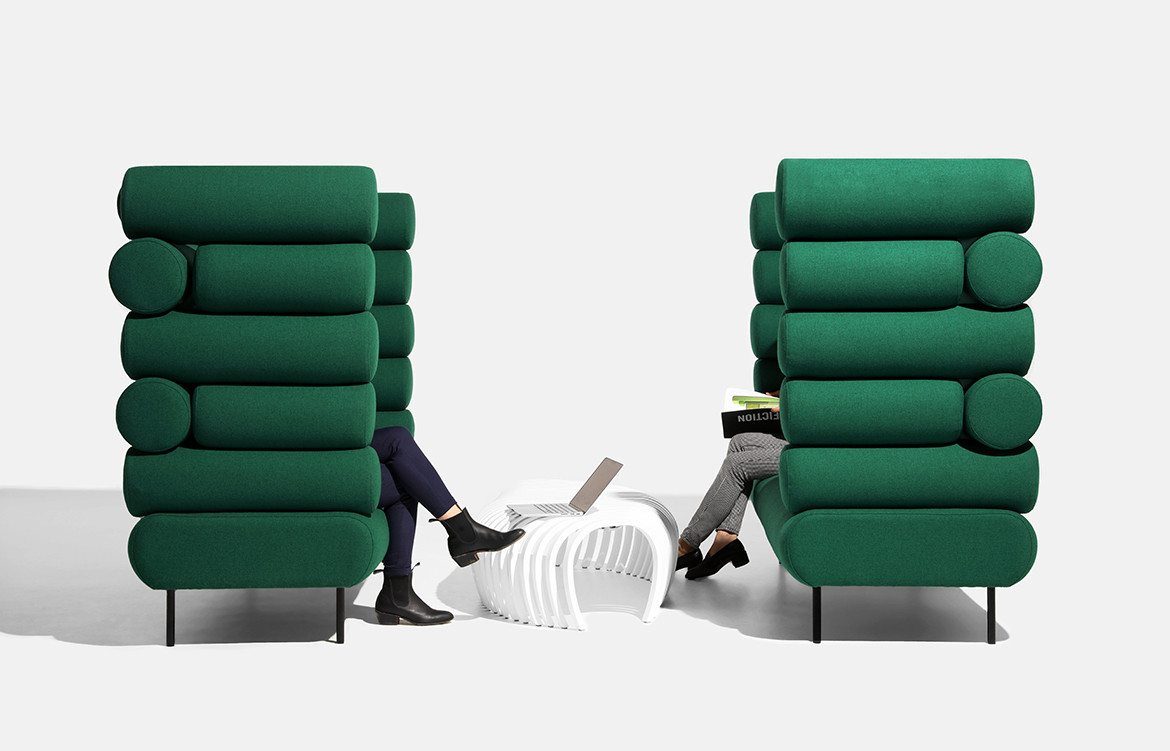 Nave Chair by Skeehan Studio
The recently launched Nave Chair has a slender frame made with tubular forms reminiscent of Marcel Breuer's iconic chairs. The frame is refined to its essential structural elements and gently cradles its upholstered forms, in a similar manner to the B3 Club Chair.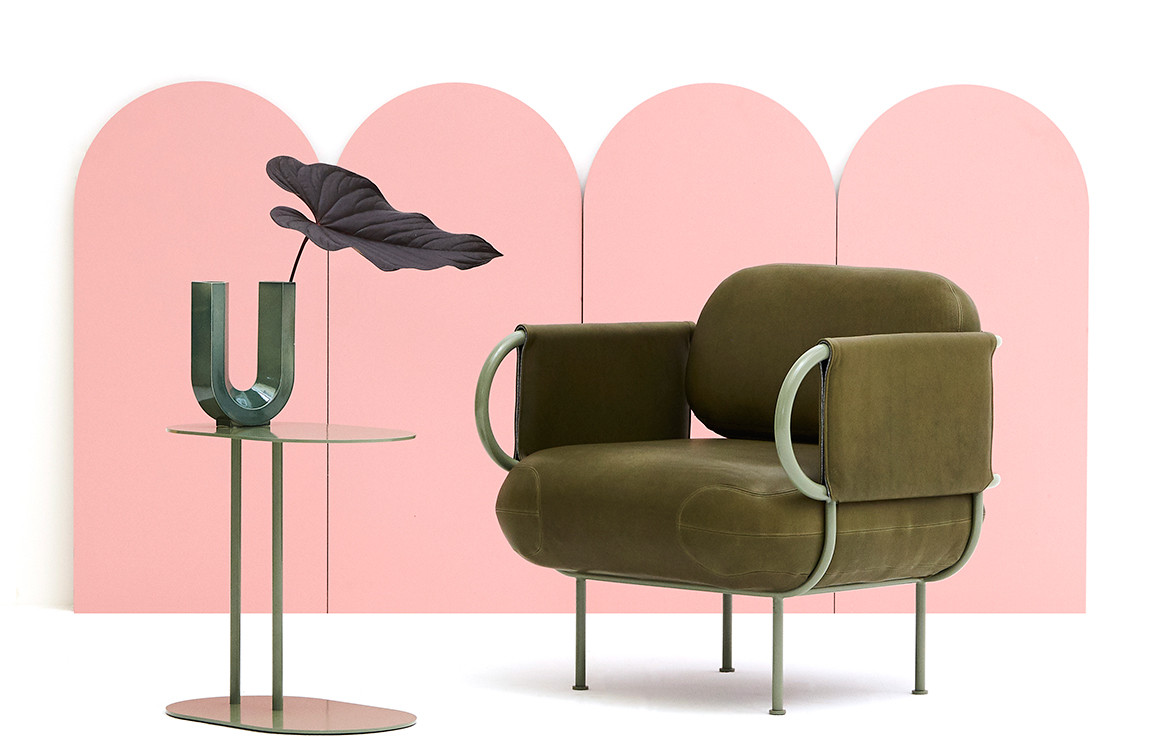 Paperclip by Seaton McKeon
Paperclip is a durable outdoor furniture range constructed from mild steel with a wire or perforated sheet metal seat and backrest. While metal is a now common material for furniture, the Bauhaus first introduced it in a domestic environment, most notably by Marcel Breuer who was inspired by the tubular steel frame of his Adler bike.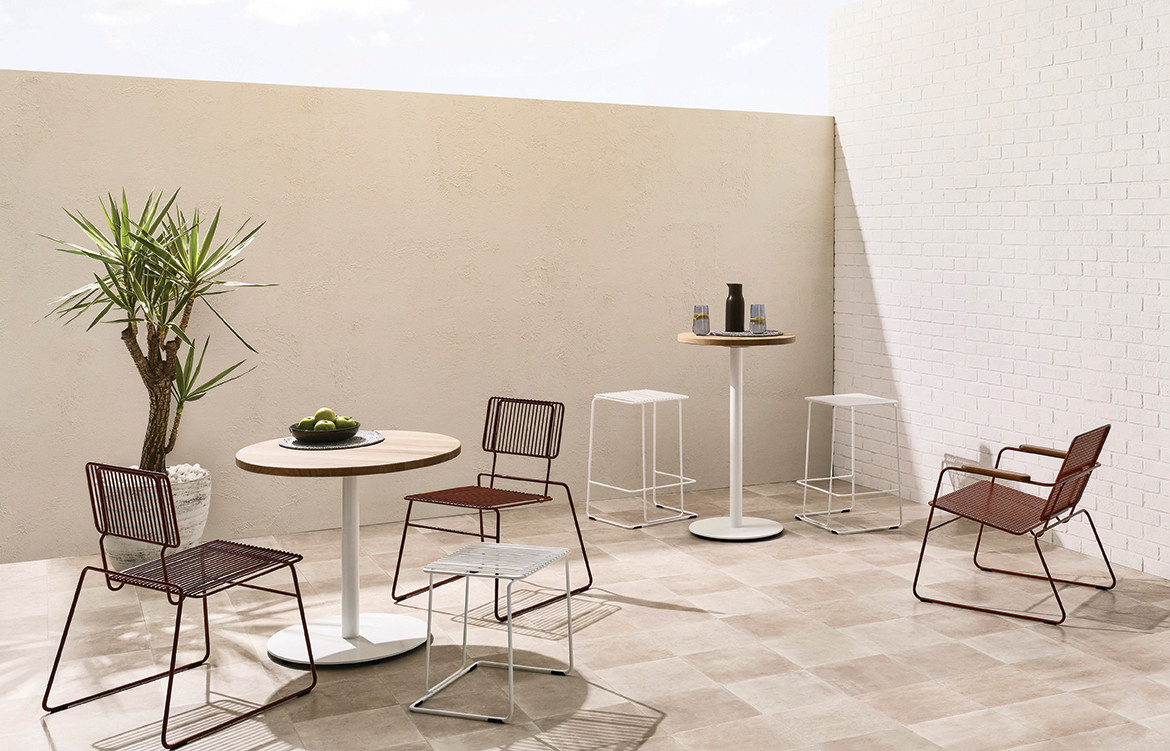 Crescent Collection by Derlot Editions
Crescent Collection has a refined aesthetic inspired by the lines of products designed by the Bauhaus. The elegant lounge collection embodies function and efficiency with minimalist and comfortable forms.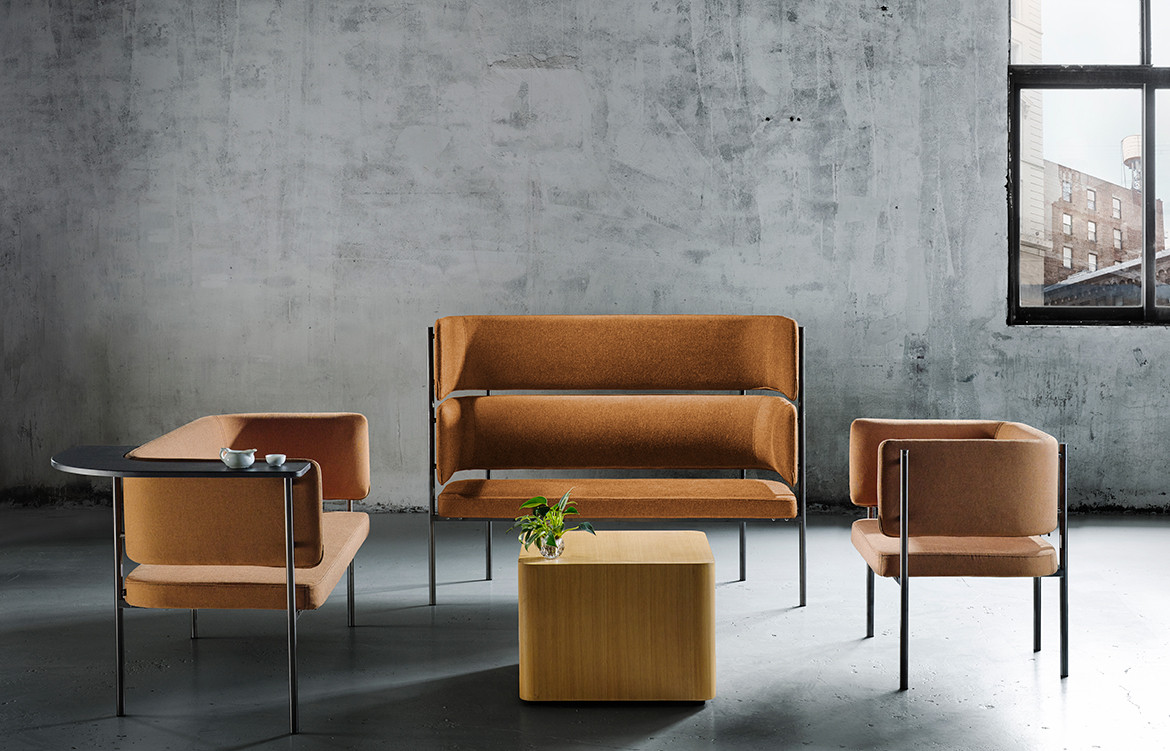 Remnants by Josh Carmody
Remnants is a collection of tables that merge craftsmanship, art and industry. The tables are made with mechanised manufacture and utilise waste materials from stone quarries and timber workshops, bringing them together for domestic production.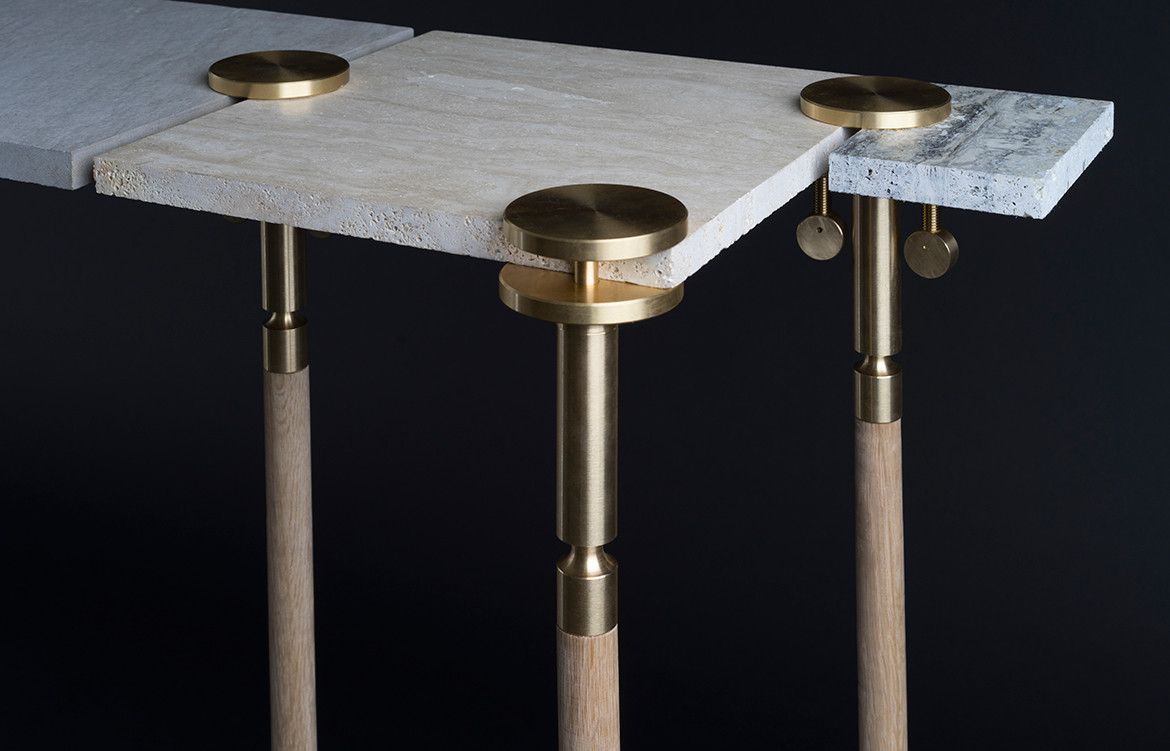 Stripe Table by Thinkdzine
Thinkdzine's Stripe Table has a base composed of simple interlocking wooden pieces, expressing a modern language and honest construction.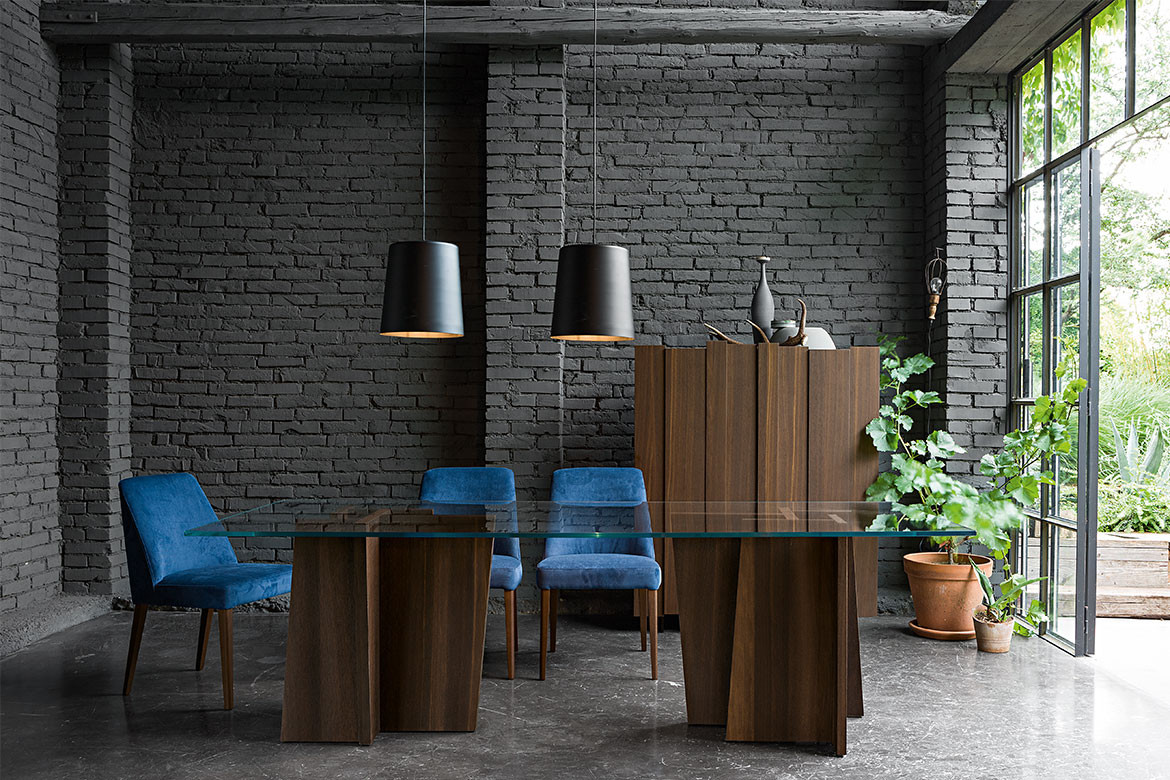 Zhi Side Cabinet by Bentu
Zhi Side Cabinet by experimental Chinese studio Bentu has extruded geometric forms and exposed construction. As Bauhaus director, Mies van der Rohe pledged to the school: "honesty of construction, death to decoration."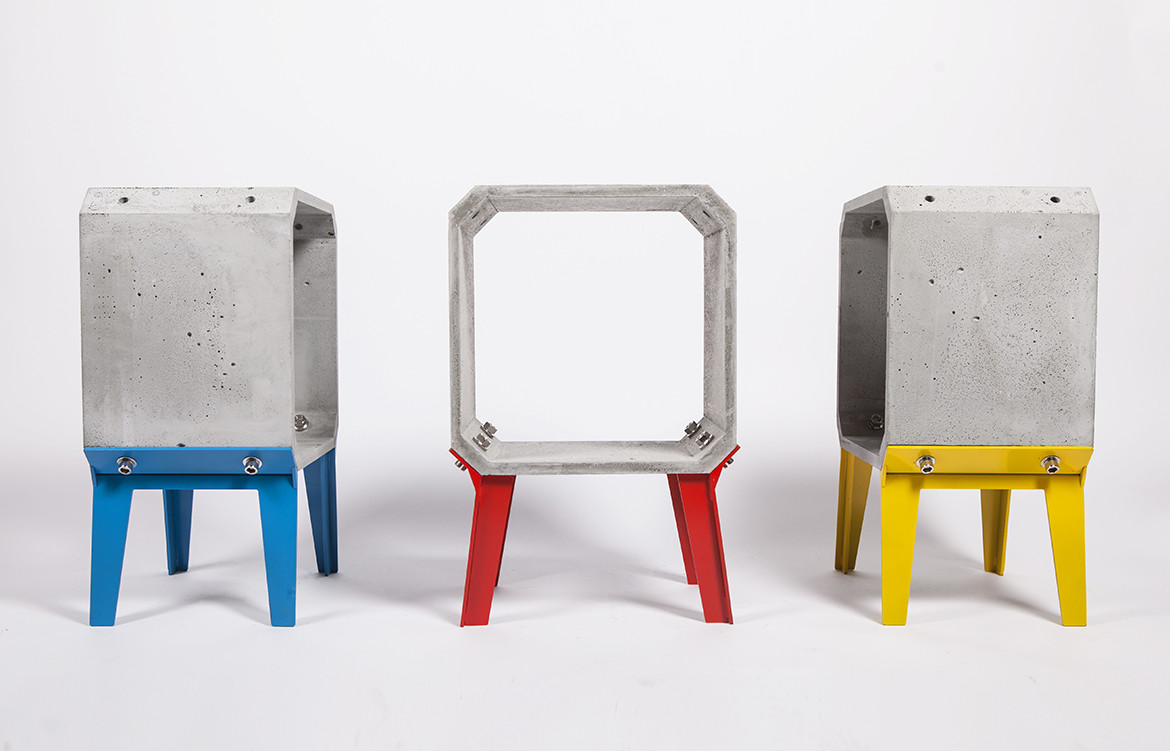 Tags: bauhaus, Bentu, Daniel Boddam, Derlot Editions, DesignbyThem, Josh Carmody, Lambert & Fils, Living Edge, Nicholas Karlovasitis, Sarah Gibson, Seaton McKeon, Skeehan Studio, Studio Truly Truly, Stylecraft, thinkdzine
---