Tri-Cut, Cir-Cut and Rec-Cut Vase from VELA
A geometric contrast to the bouquet of flowers they hold, these vases from Vela are both sculptural and austere. Made from powder-coated aluminium, the slim hip bunches the flowers while the base is spacious for stems and water.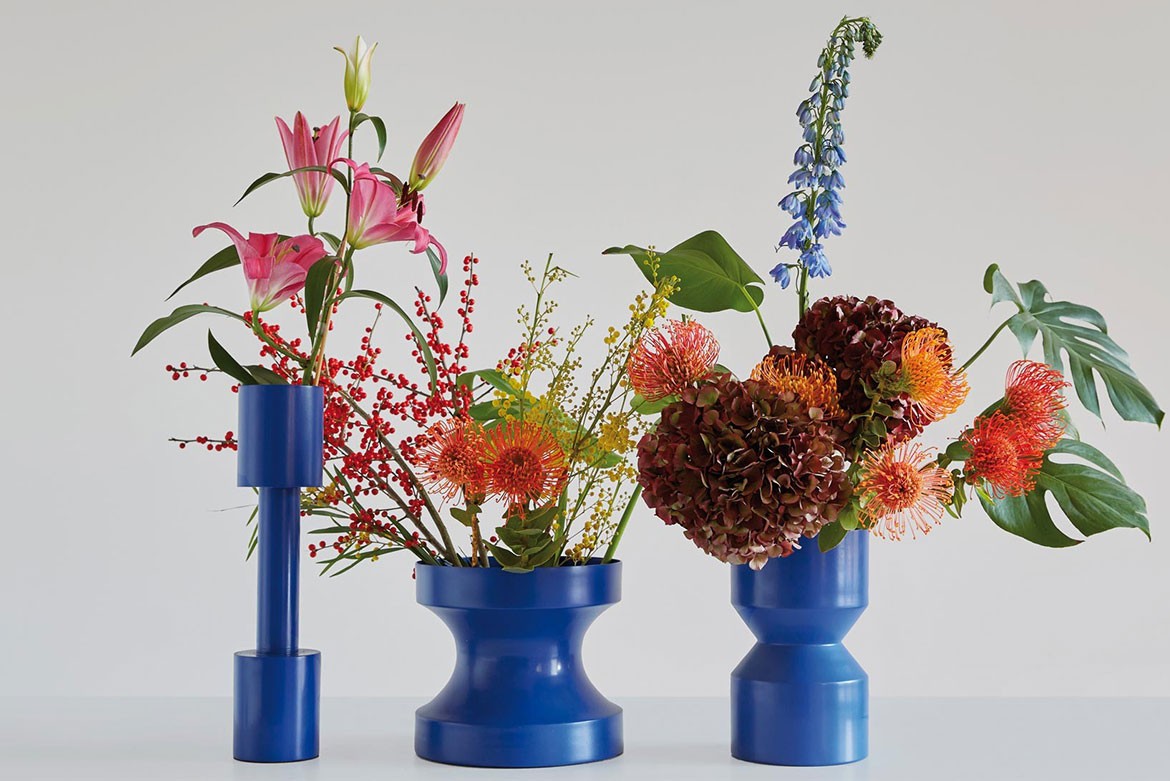 Tribeca Planter by Arko
With the ability to bring greenery and wellbeing into indoor spaces, the Tribeca range also acts as a privacy screen and space division solution in the form of a tranquil vertical green wall. Available in a textured black or white UV-stable finish, its versatile design ensures that it can fit into any interior.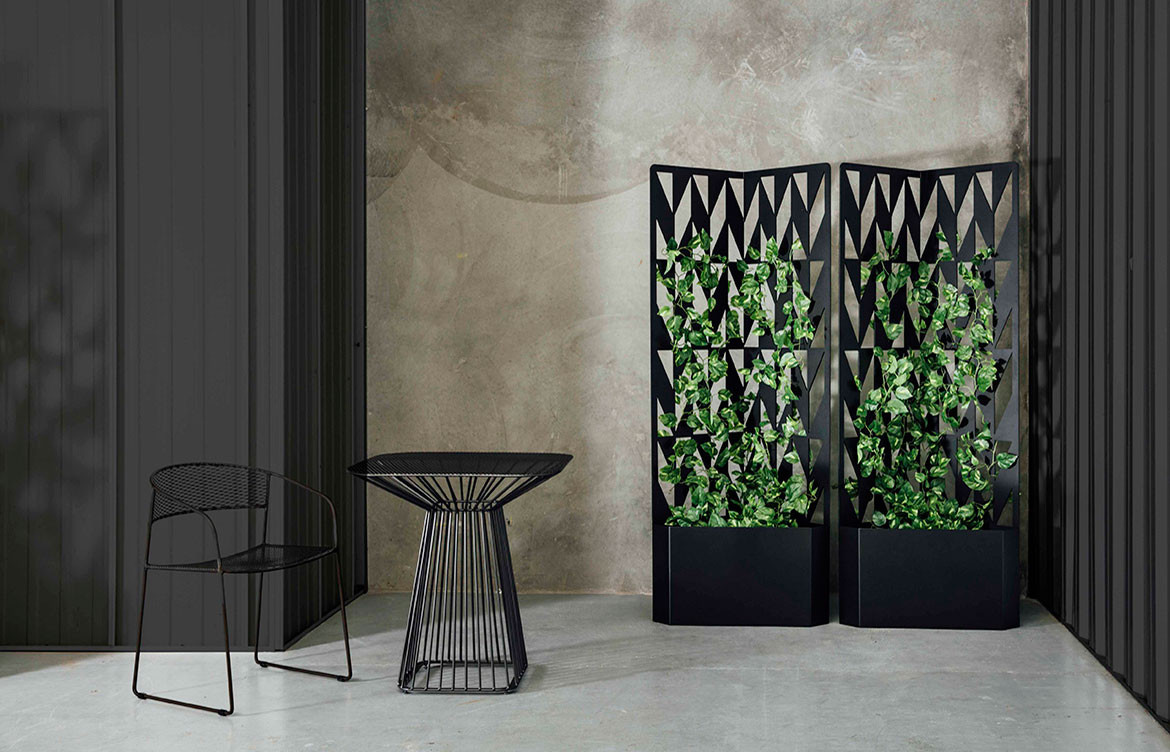 Sonos One Limited Edition In Collaboration with HAY
Defining the relationship between sound and home design, the superior speaker by Sonos exudes a room-filling sound and fits anywhere. Equipped with Amazon Alexa voice controls, Sonos One is the epitome of the brands' shared values of accessible and innovative design.
Nizwa Chest of Drawers in Jade by Living Edge
Inspired by the rounded decorative parapets of the Nizwa Fort in Oman, the set of ombré drawers evolve with sunlight. The soft-close piece is crafted by hand-shading the dyed Italian maple veneer to achieve 108 individual elements of solid brass, copper or nickle with 118 maple veneer plants per piece.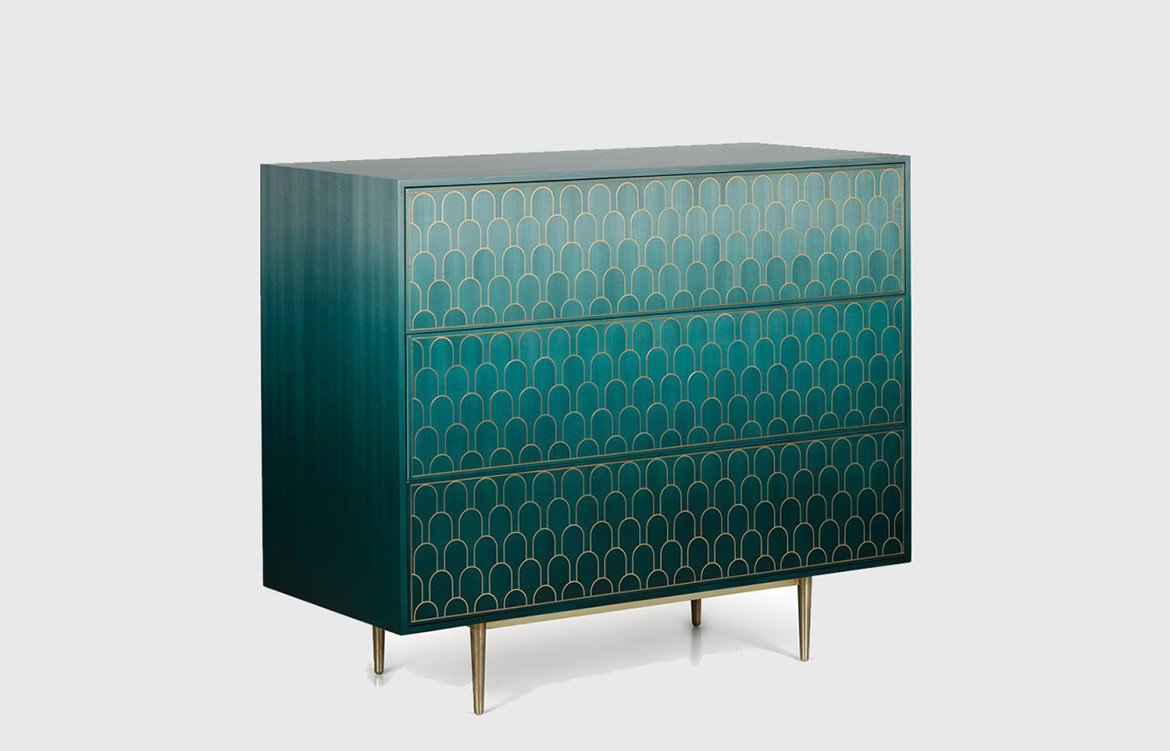 The Cane Lounger Natural/Natural by Worn
Handmade in Indonesia using non-chemically treated materials sourced from sustainably farmed plantations, The Worn Cane Lounger features a natural woven cane seat and back with rattan side and back panels.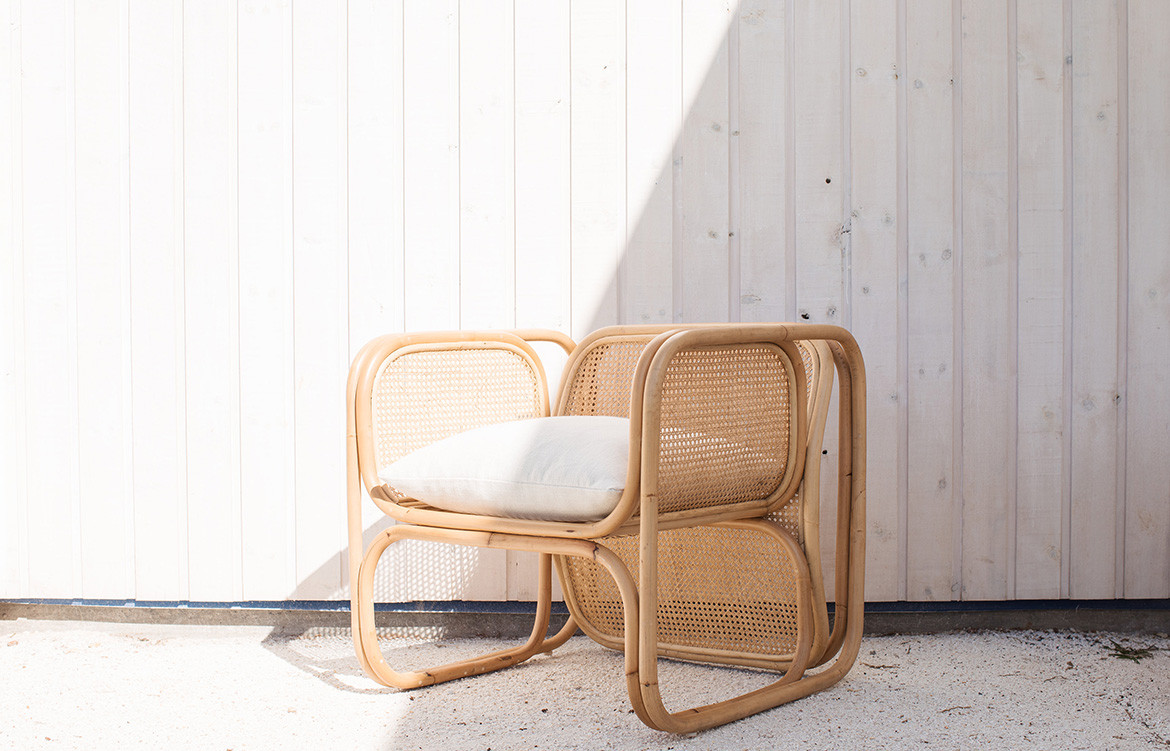 JUTA Oval Serving Platter by Casa e Cucina
Warm with a metallic accent, Casa e Cucina's collection for Christmas is a mixture of unusual textures that blend in beautifully with Australian natives.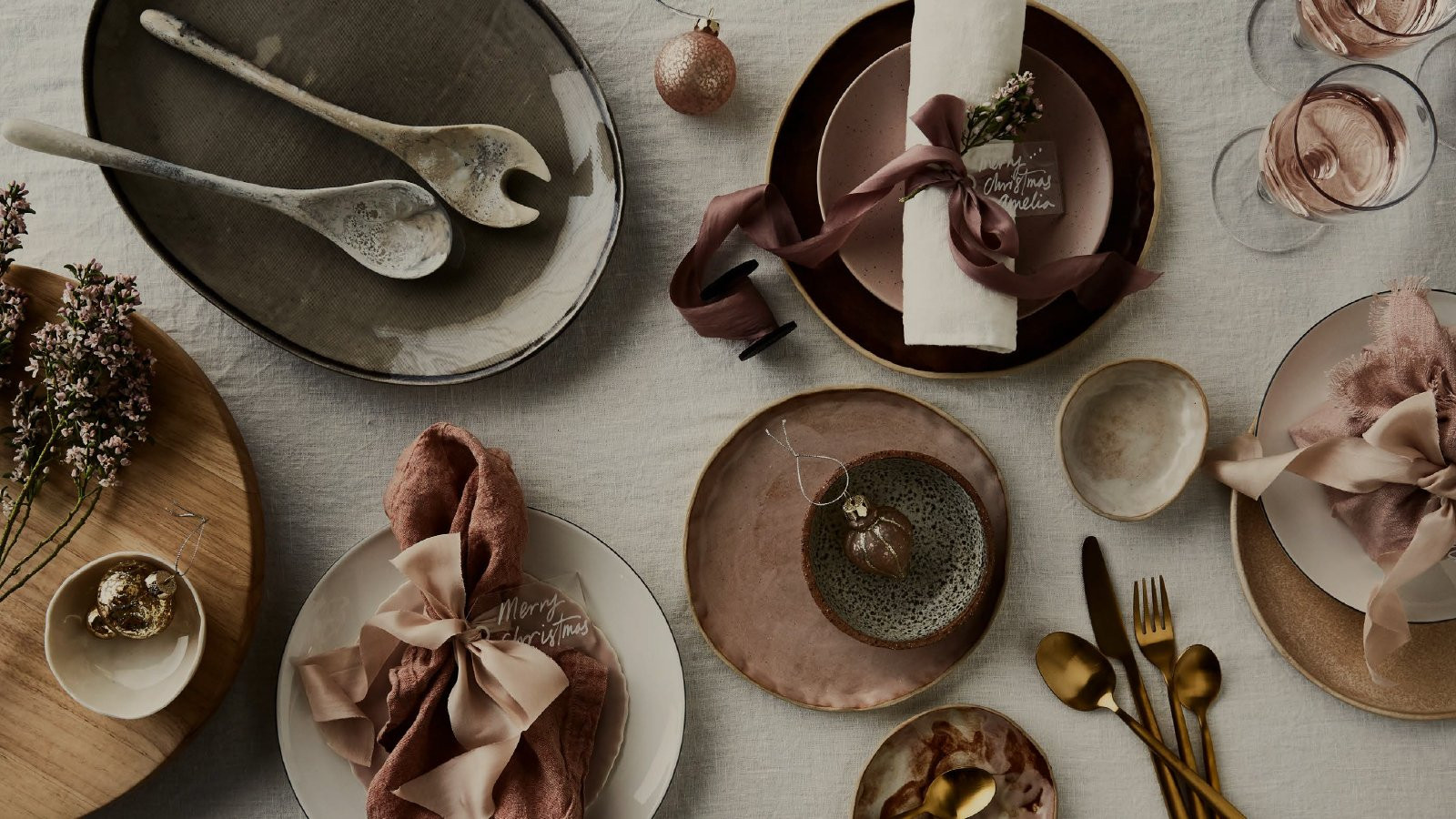 Dots Champagne Flute by Bomma from Spence and Lydia
Truly setting the scenes for a celebratory Christmas, the Bomma Dots Champagne glasses have a cylindtrical body adorned with dots ad dashes. Crafted from fine crystal, it has a slender stem but robust base.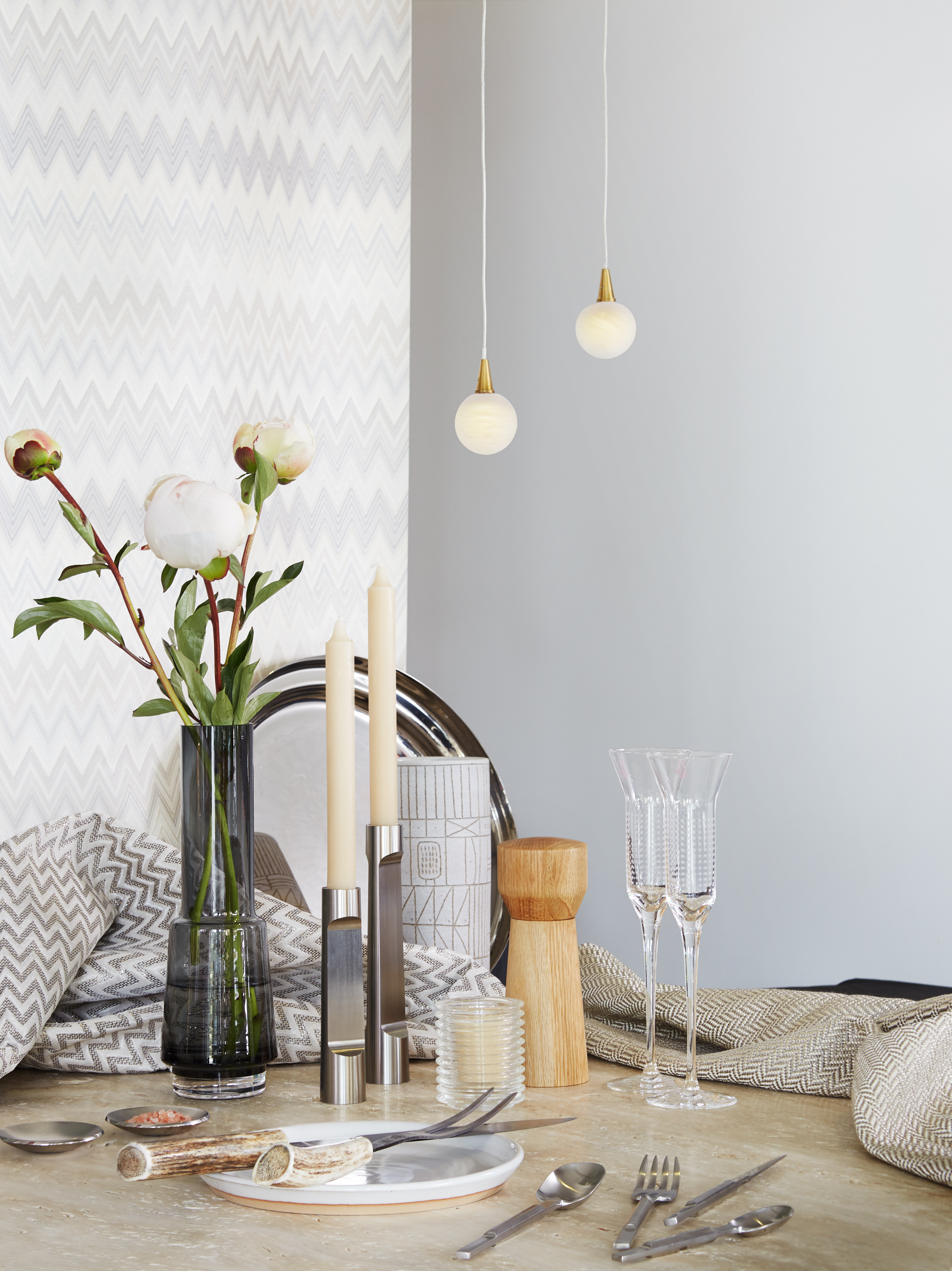 Push Coffee Maker Designed by Mette Duedahl for Lightly
The Nordic-inspired unique coffee maker is made out of stoneware, giving the jug a soft and tactile touch. Functional for brewing pressed coffee, tea, or used as a water carafe, the contemporary design is even more perfectly paired with the push mugs.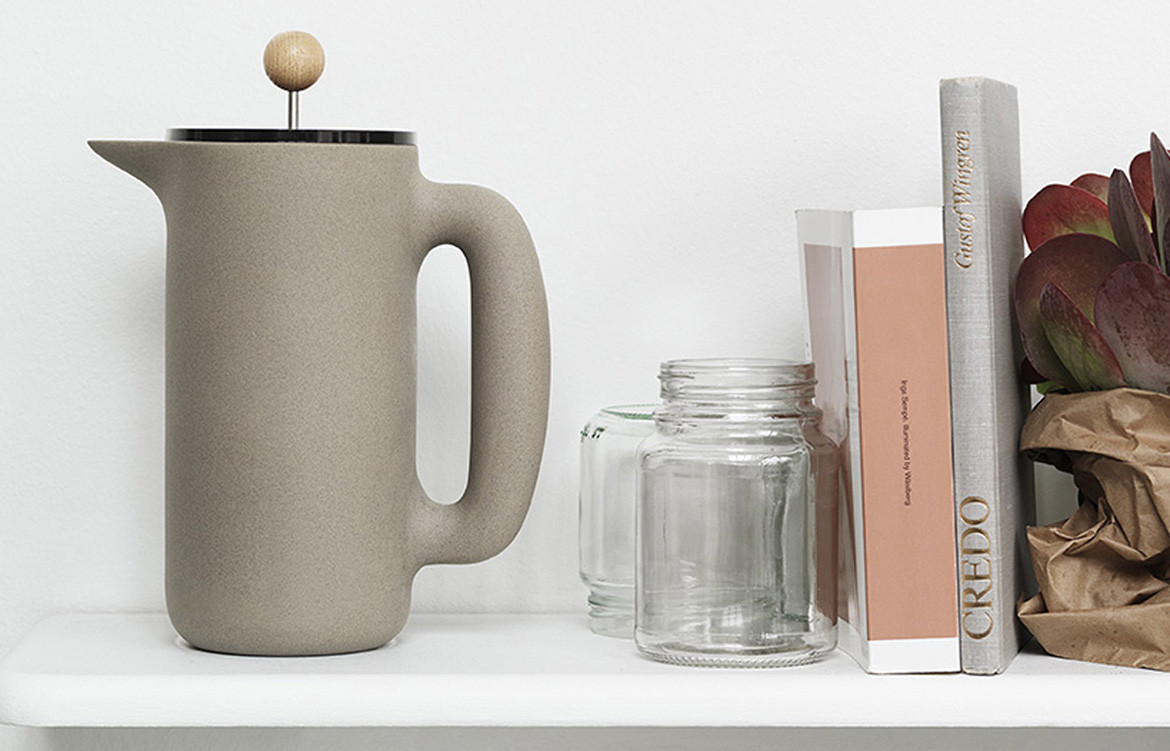 Jac + Jack x Mud
Decorations perfect for Christmas, Jac + Jack teamed up with Mud to create three beautiful bauble colours and shapes.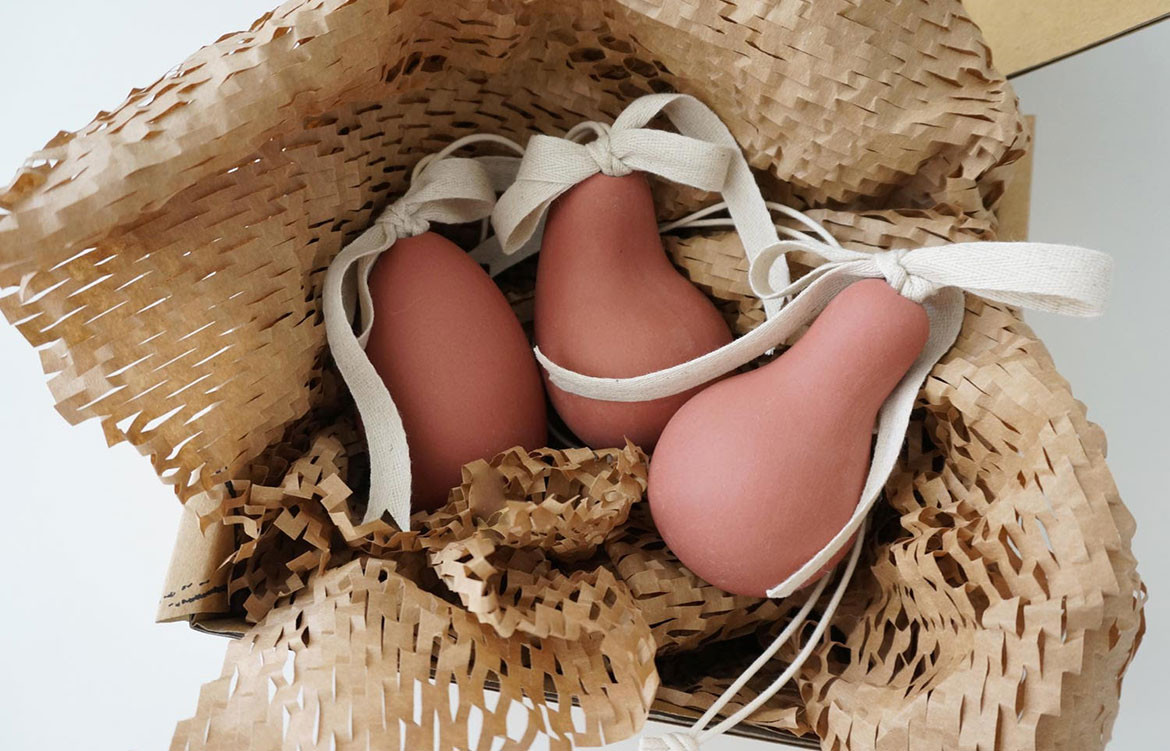 Satin Tray by Mingardo from Hub Furniture
A simple geometric motif, the Satin Tray is highly reflective and made purposely to support impression marks and signs during its use.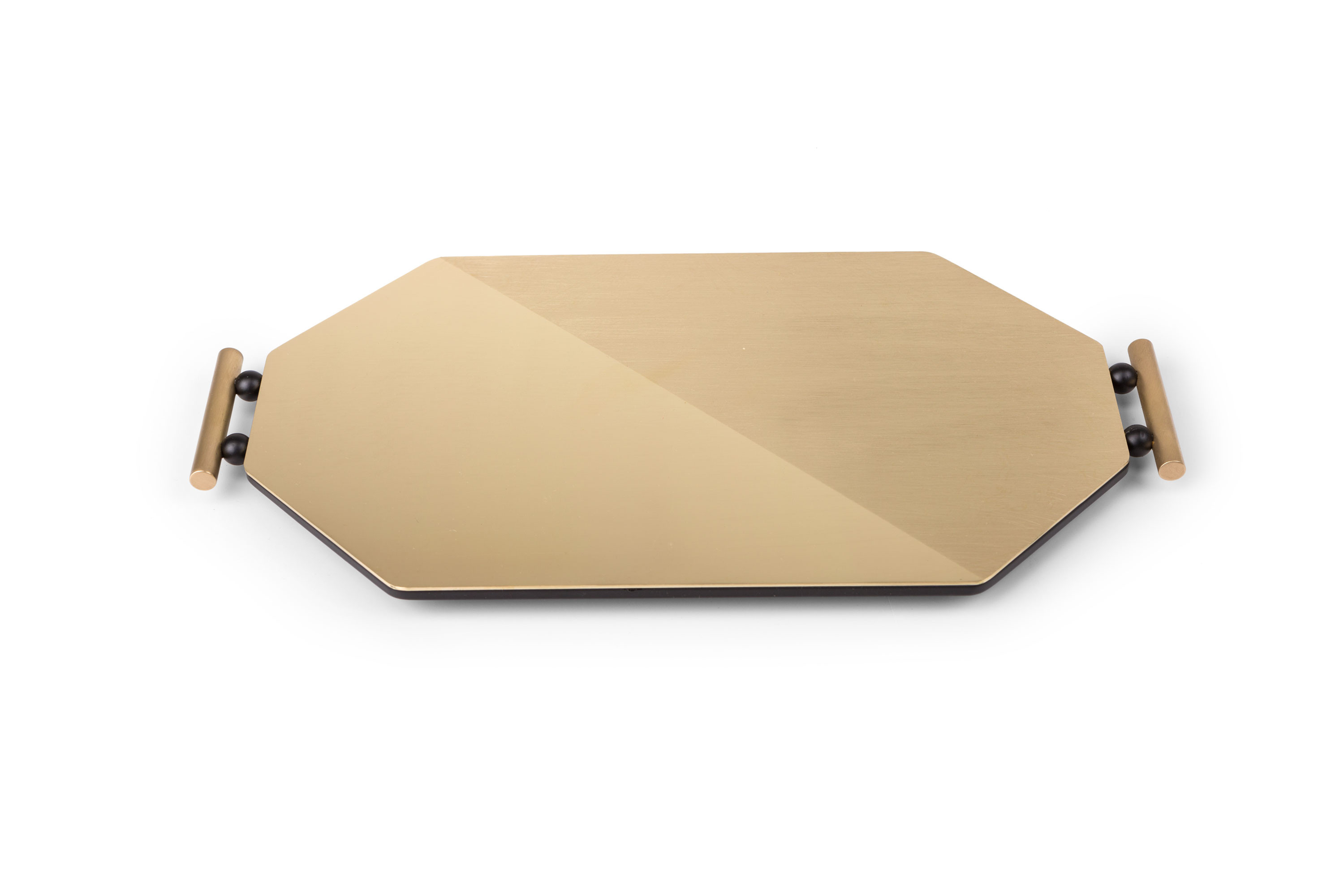 W102 Adjustable Desk Lamp Designed by David Chipperfield from Euroluce
Comprising of a forged copper base, spun copper shade and stems, the lamp form not only allows for smooth movement of the arms but also has a solid brass LED dimmer switch located on its base.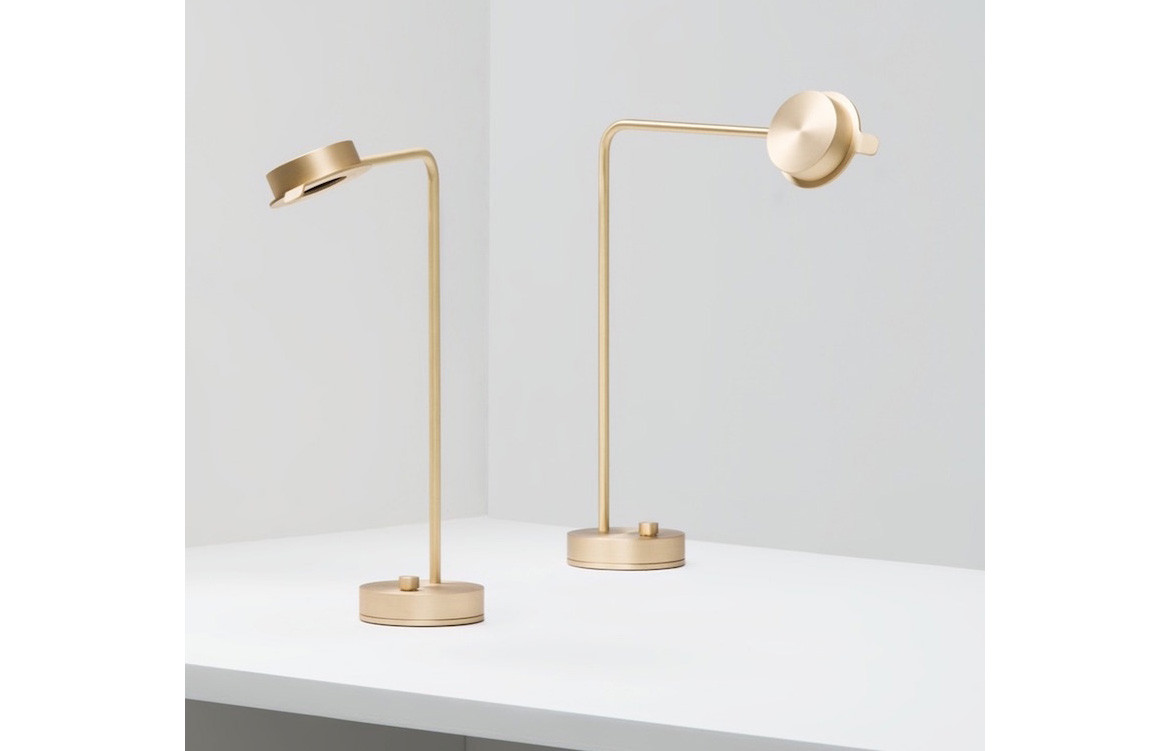 Tags: Arko, Casa e Cucina, Christmas, David Chipperfield, Habitus Collection, hay, Hub, Lightly, Living Edge, loves, Sonos, Spence and Lydia, vela, Worn
---