Lau Console from Stylecraft
Both simplistic and timeless, the Lau Console features an inclined leg with a refined curve connecting the top. Used as a decorative piece in a living room, hallway or bedroom. It can also be paired with a stool to form a discreet, functional work surface or modern bedroom vanity. Manufactured from solid Ash, finished in a choice of four timber stains; black, natural, grey and white.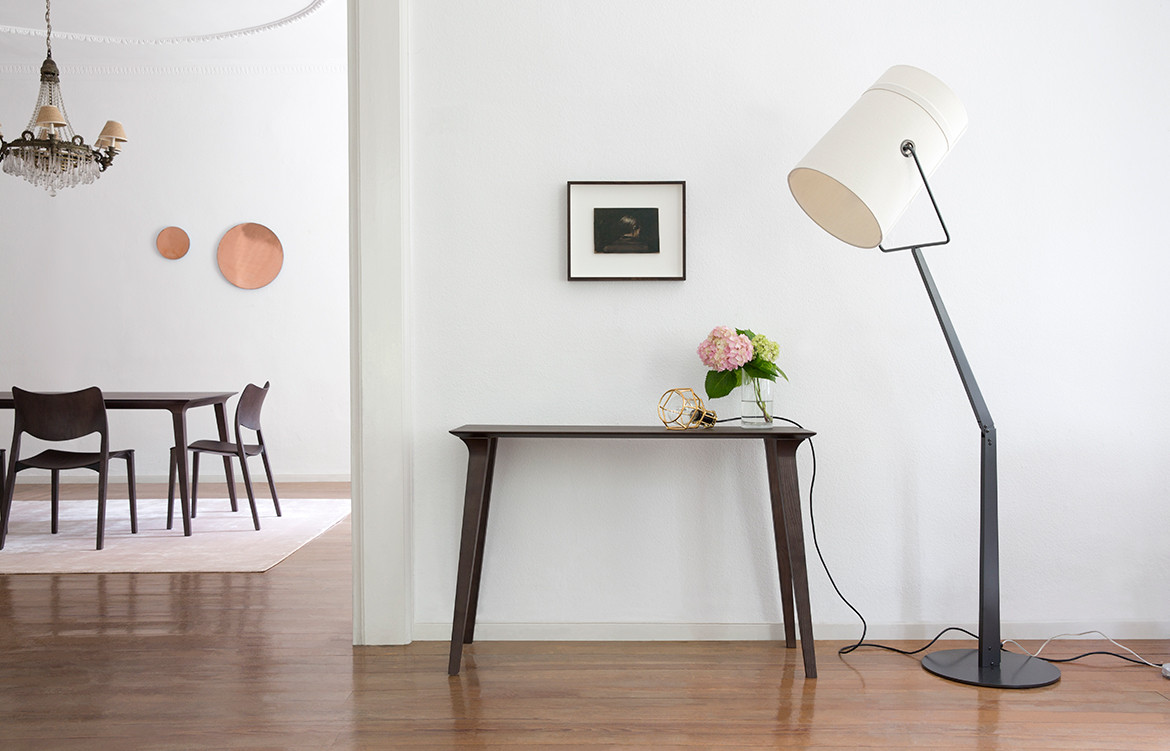 Lowtide from ECC Lighting & Furniture
Lowtide is one of a kind, a robust and natural coffee table. The marks left in the sand on the beach at low tide gave designer Roderick Vos the idea to resemble these fascinating structures with help of a computer controlled milling technique. Lowtide is available in natural, white wash or smoked oak (anthracite).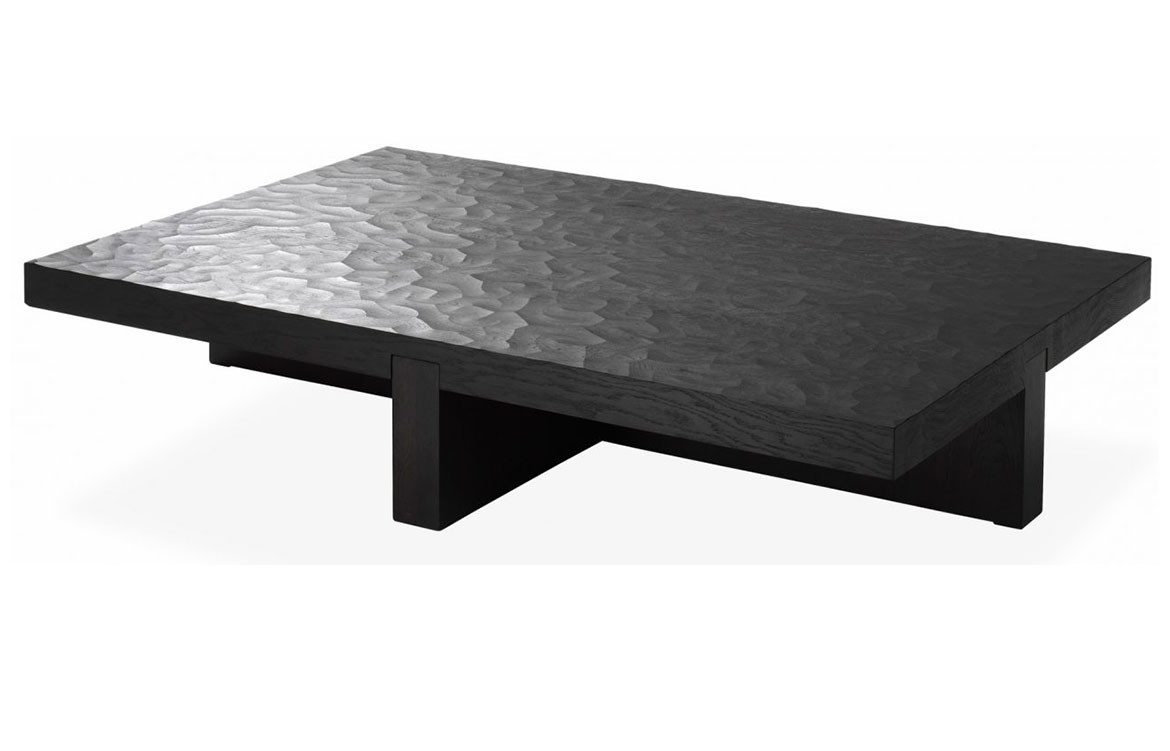 Savannah Collection by CULT
Monica Förster has joined forces with Erik Jørgensen to create Savannah – a sofa, armchair and set of side tables of uncompromising quality hand-constructed in choice natural materials. Savannah comprises a wooden structure wrapped with heavy saddleback leather, creating a beautiful framework for the upholstery.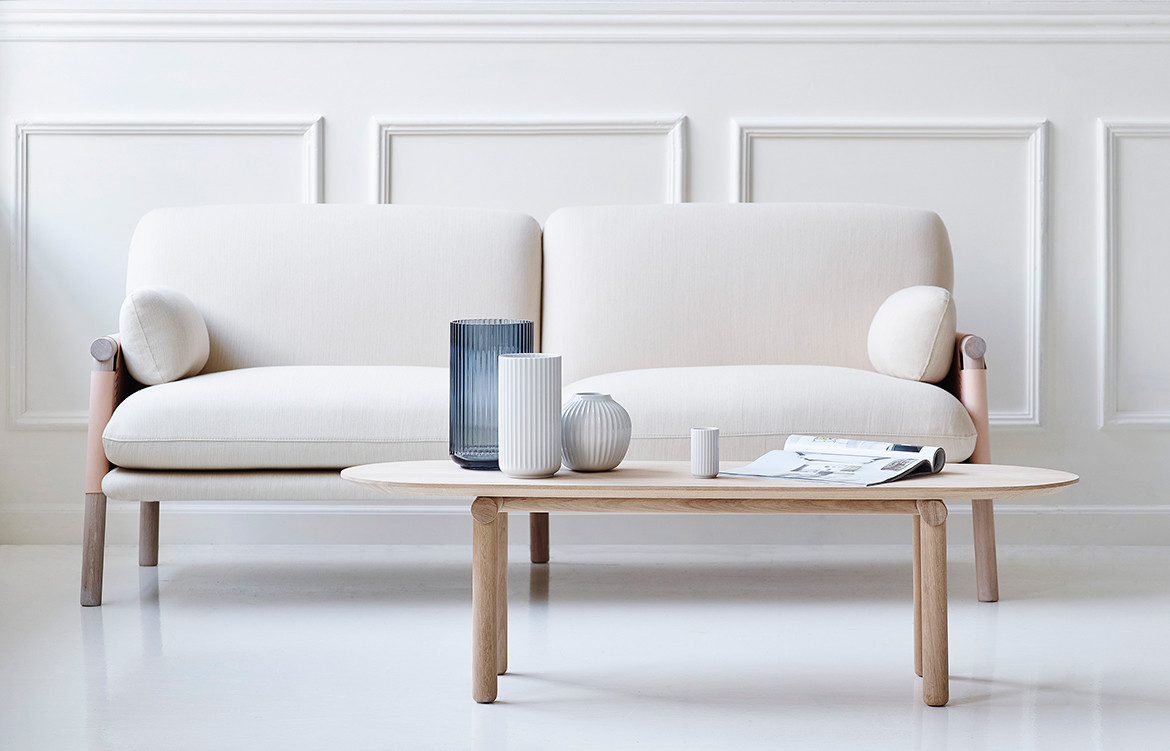 Three Positions Multipurpose Lamp by Living Edge
The Beaubien Collection's strong black lines bend in and out of space, moving effortlessly between simplicity and ornamentation. Round and cubic brass connectors complete the lamps' structures and add a rich material contrast to the powder coated rods.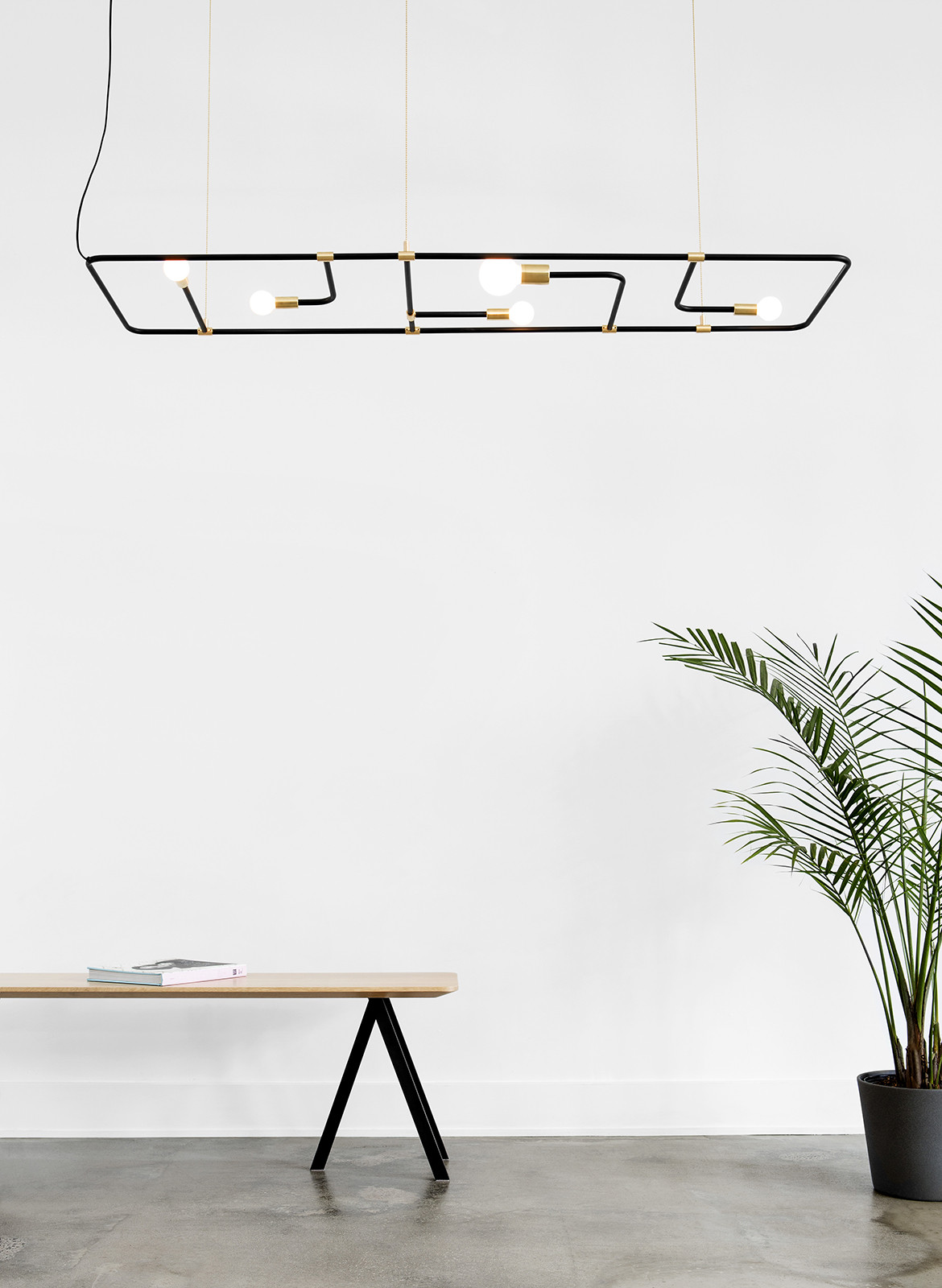 Brichello Stools from Fanuli
Brichello stools are all completely unique made using the beautiful and charming timber from the canals of Venice. A Brichello barstool makes a vibrant statement in a private residence, in the bar area or the sit-up kitchen bench, or equally in a contract commercial setting: a bar, bistro, restaurant, cafe or corporate space.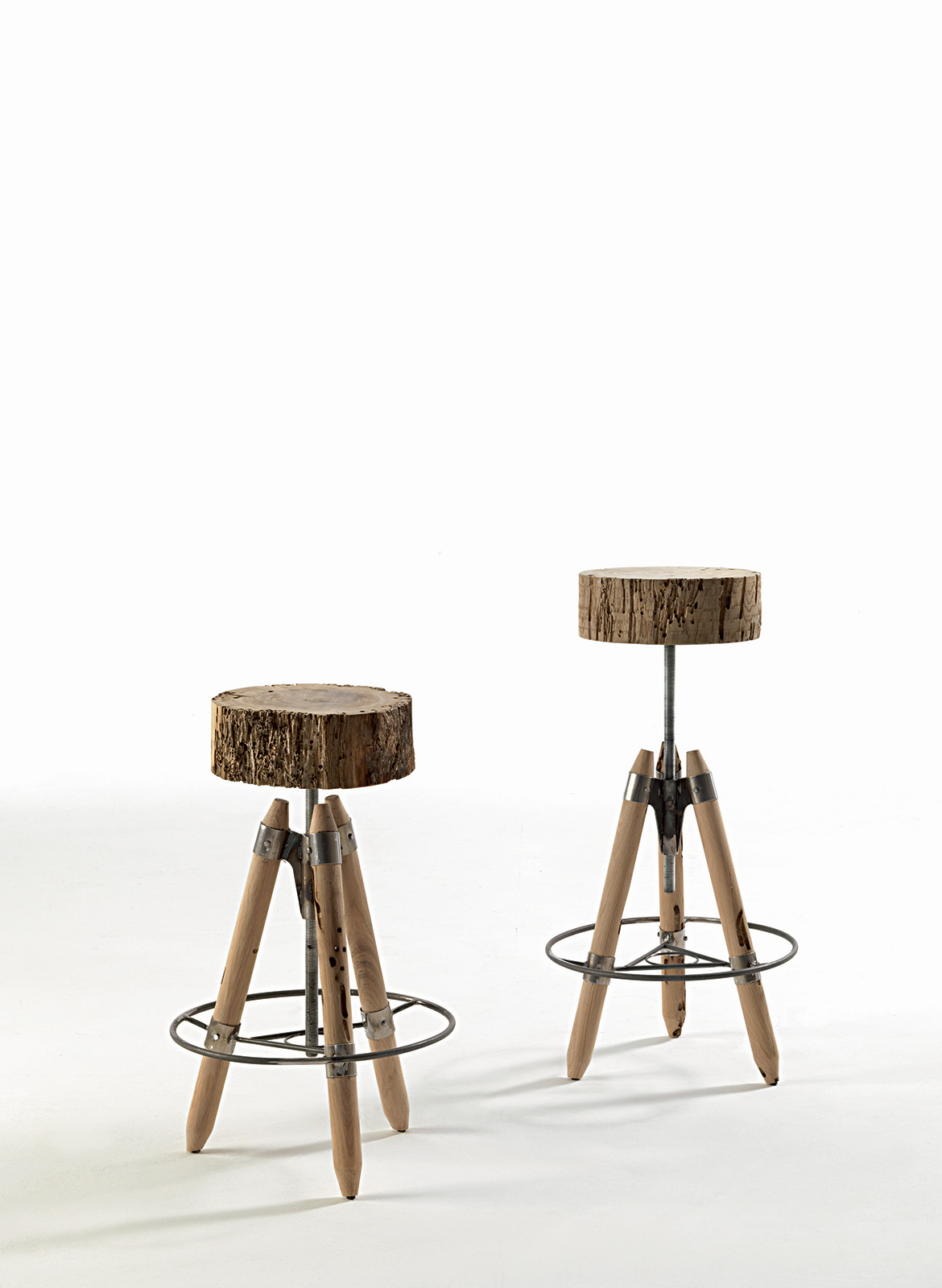 IC Lights F2 by Euroluce
Designed by Michael Anastassiades for FLOS, it comprises an aluminium base and tubular stem, fitted with a blown glass opal diffuser. There is a choice of brushed brass or chrome body, and the fitting is supplied with a dimmer control on the power cord.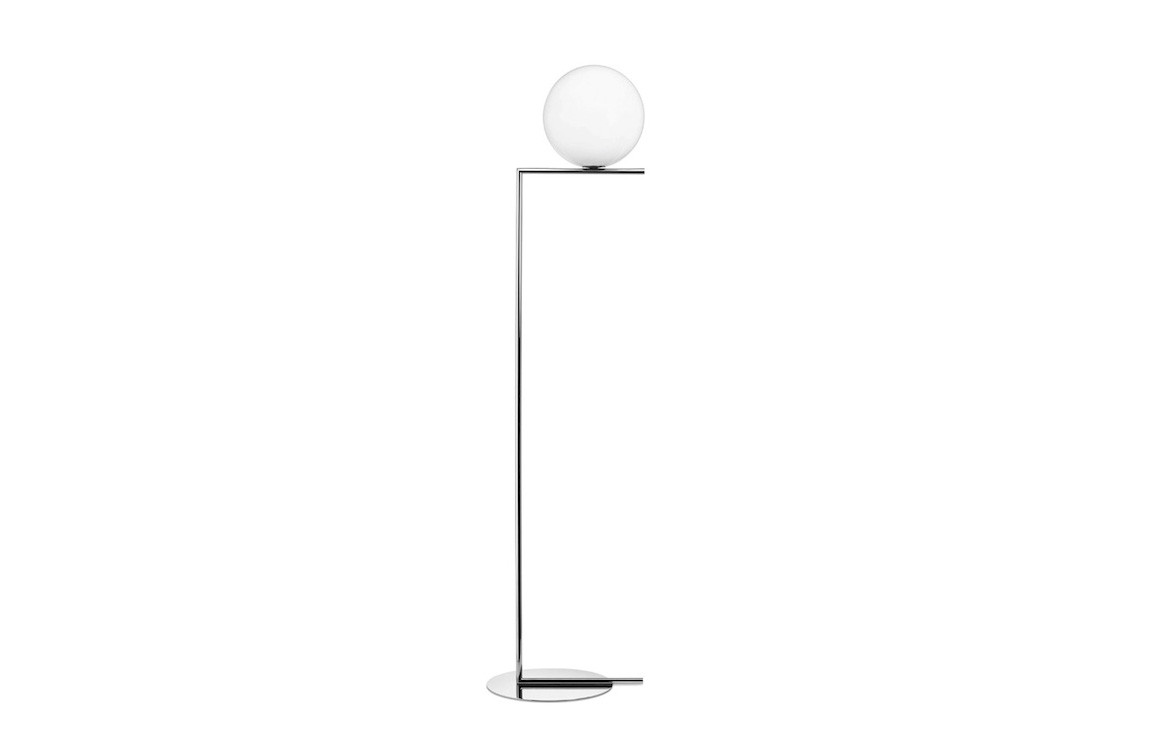 Antique Black Granite from CDK Stone
Providing a statement in texture, Antique Black Granite adds a subtle depth to any design. With intricate tonal details, Antique Black Granite offers a sophisticated balance to any colour palette.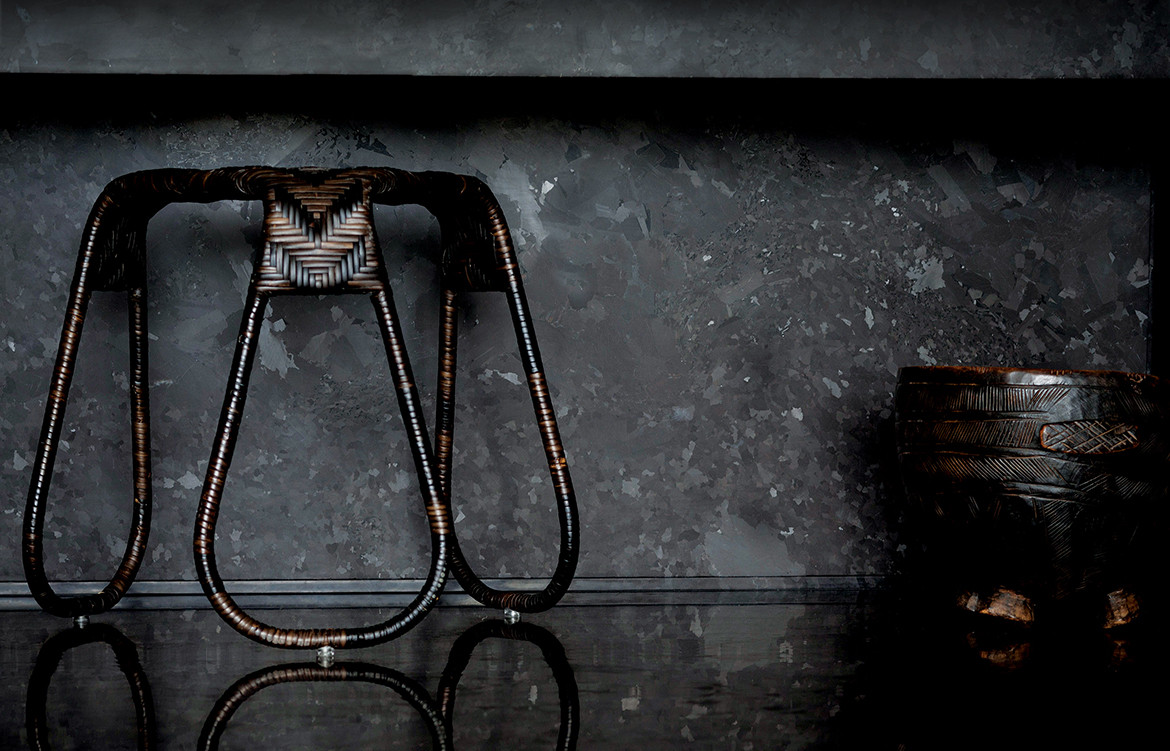 HydroTap from Zip Water 
The appliance features a single under bench command centre including full colour interactive touch screen display with pin code protection, boiling water safety mode, 3 energy saving modes including sensor activated "sleep when its dark" and 0.2 micron water filtration.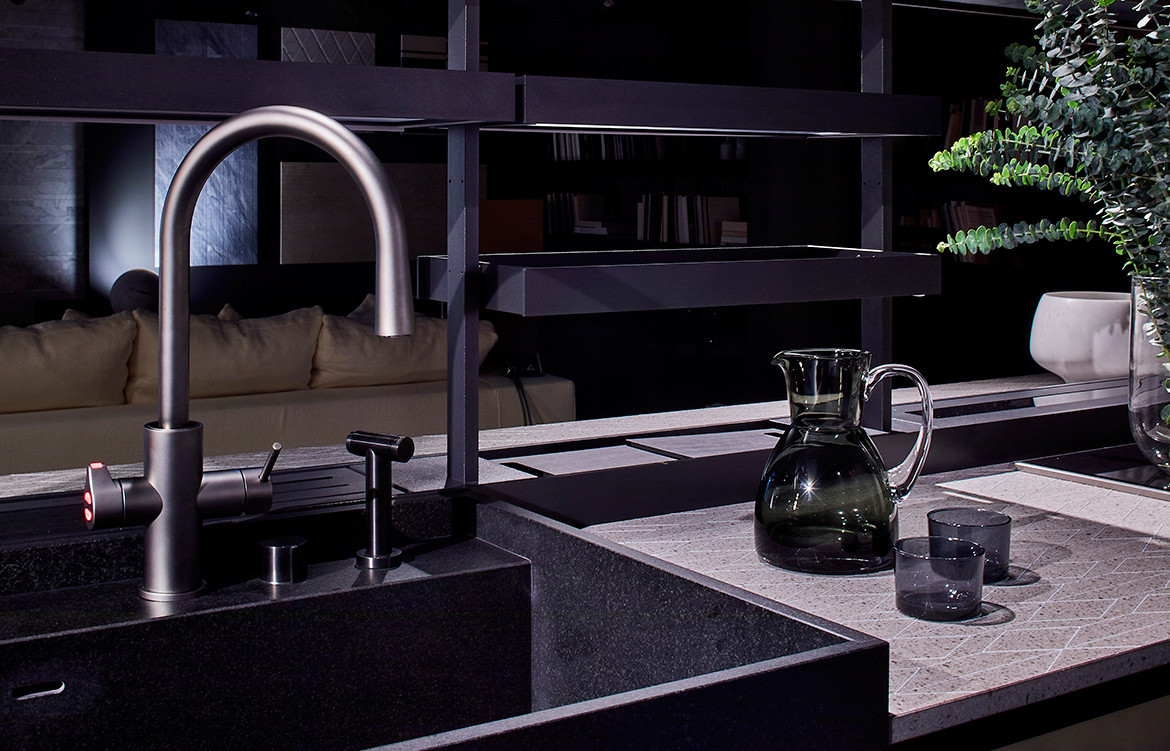 Built-In Side-By-Side Refrigerator / Freezer from Sub-Zero Wolf
The Sub-Zero Built-in side-by-side refrigerator keeps food fresher with dual refrigeration and an advanced air purification system inspired by NASA technology, featuring an intelligently-designed ice and water dispenser.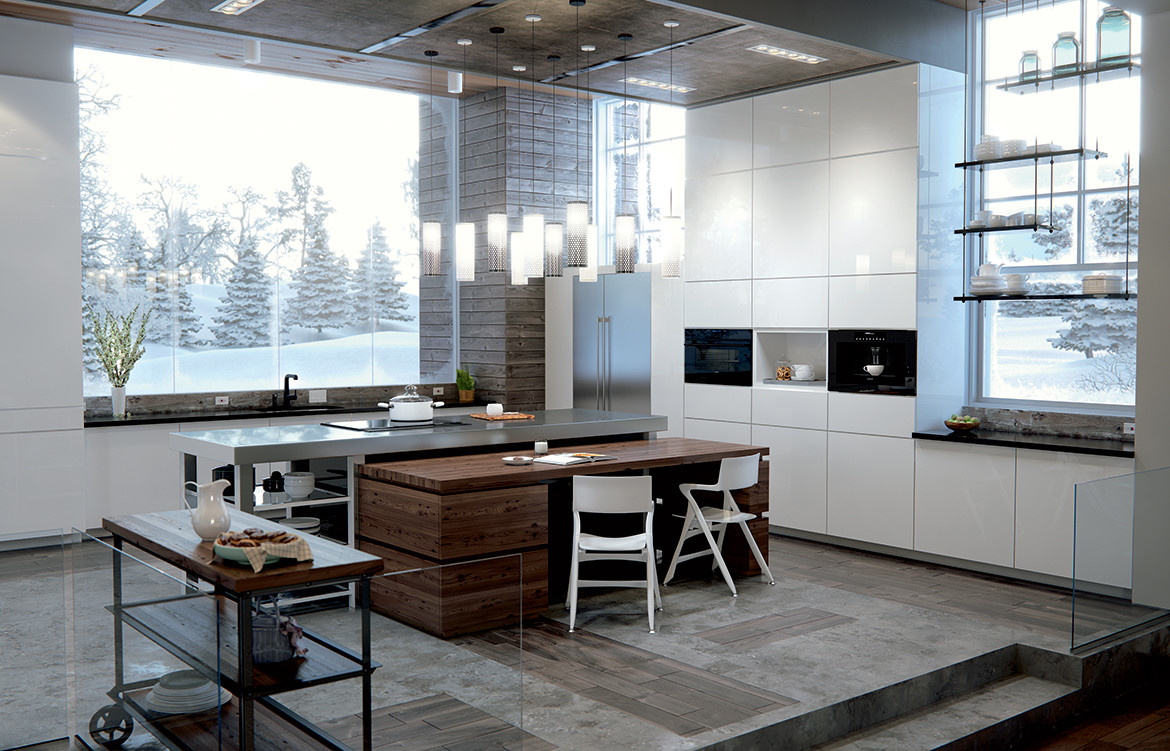 BO 45 Ovens from Gaggenau
Driven by principles within the professional kitchen, inspired by the needs and experiences of the professional chef, Gaggenau has introduced the same senses and standards into the home with the 400 oven series.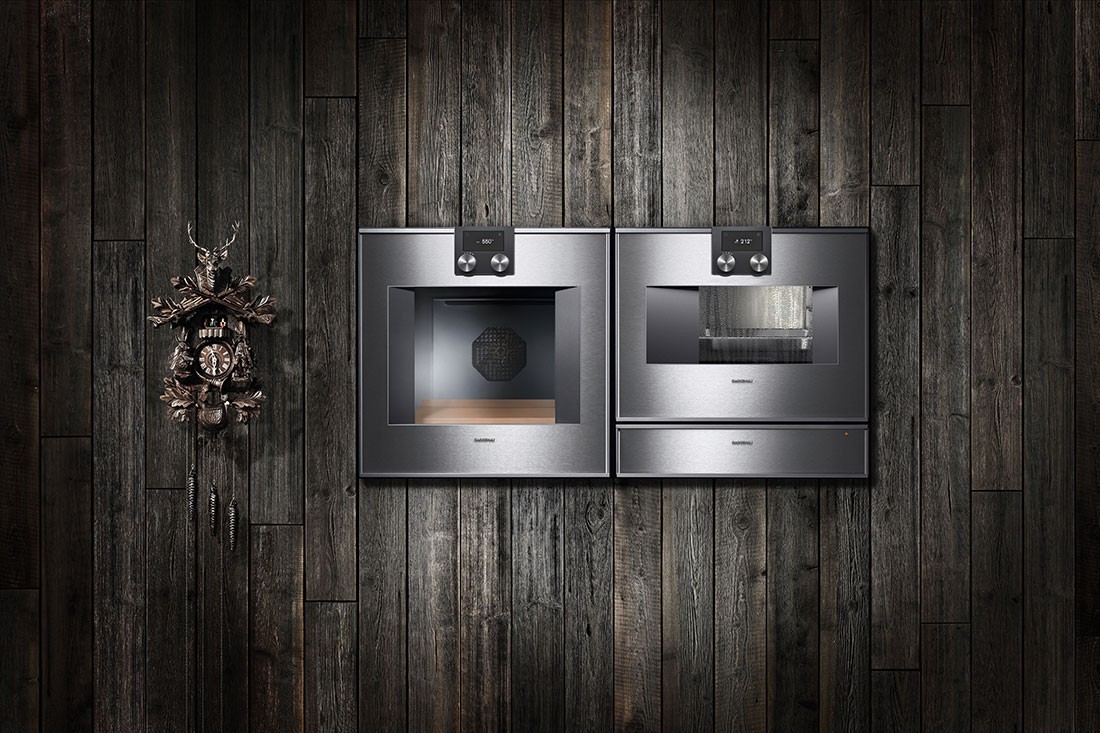 Tags: CDK Stone, cult, Design Products, euroluce, Fanuli, gaggenau, House of the Year, hub furniture, Living Edge, loves, Stylecraft, Sub-Zero Wolf, Zip Water
---