Anomaly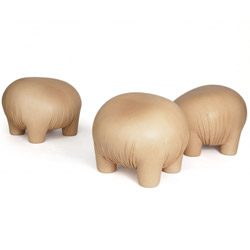 Created by: Front for Moroso
Why we love it: Curious, humorous and a little weird, Anomaly consists of a series of seats, the aesthetic expression of which is related somehow to animal forms or perhaps some unknown creature. The natural coloured leather is stretched over a wooden mould, while the foam inside is digitally milled to fit the shape perfectly and create a soft seat.
Where you can get it: Hub Furniture
Bell Lamp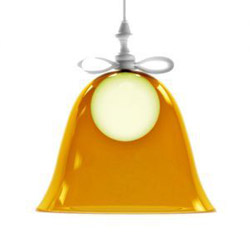 Created by: Marcel Wanders for Moooi
Why we love it: The bell represents a very early and essential form of communication, generating a welcoming ring that brings people together for festivities and congregations. Echoing this communal connotation, the Bell Lamp blends classic and modern.
Where you can get it: Space Furniture
Chou Lamps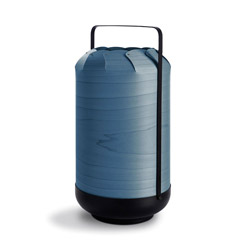 Created by: Yonoh Studio for LZF
Why we love it: Inspired by the film "The World of Susie Wong" the designers plunge us into the cinematic aroma of Hong Kong with the Chou series. An object that decorates any room with tales from the Far East.
Where you can get it: Ke-Zu
Dalia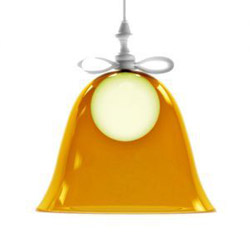 Created by: Marcel Wanders for Cappellini
Why we love it: A poetic and contemporary armchair that resembles the shape of the colorful flower that bears its name. Its size, the inviting upholstery and its swivel base make it versatile and comfortable.
Where you can get it: Corporate Culture
Foliar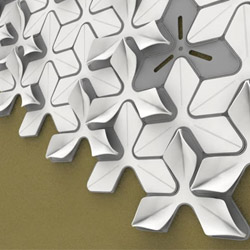 Created by: Adam Cornish for Wovin Wall
Why we love it: An elegant three-dimensional modular wall panel system, 'Foliar' is made up of flexible plastic forms with embedded magnets and adjustable leaf-like elements, which alter the effect of the surface. The design, inspired by nature, encourages play with its multi-textural surface, which can be read as flat, partially unfurled or as undulating foliage.
Where you can get it: Wovin Wall
Lederam 2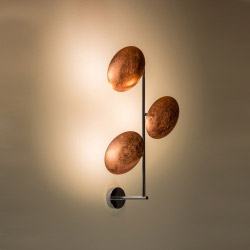 Created by: Catellani & Smith
Why we love it: Evocative of the beaten metal braziers of the pre-electrical world, the Lederam series of lamps pairs this historic motif with an elegantly minimal arrangent.
Where you can get it: Hub Furniture
Oursin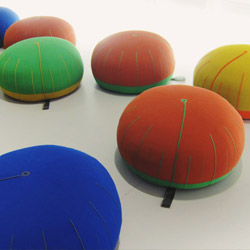 Created by: Hella Jongerius for Vtra
Why we love it: Oursin is both a spontaneous seating option and a decorative ottoman for lounge chairs and sofas. The shape and the ray-shaped pattern are reminiscent of the sea urchin that gave Oursin its name.
Where you can get it: Vitra
Standard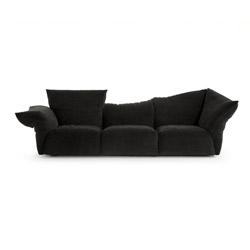 Designed by: Francesco Binfaré for Edra
Why we love it: Plush, deep and adjustable, the Standard offers a wonderful mix of elegance and lazy casualness.   
Where you can get it: Element 26
---