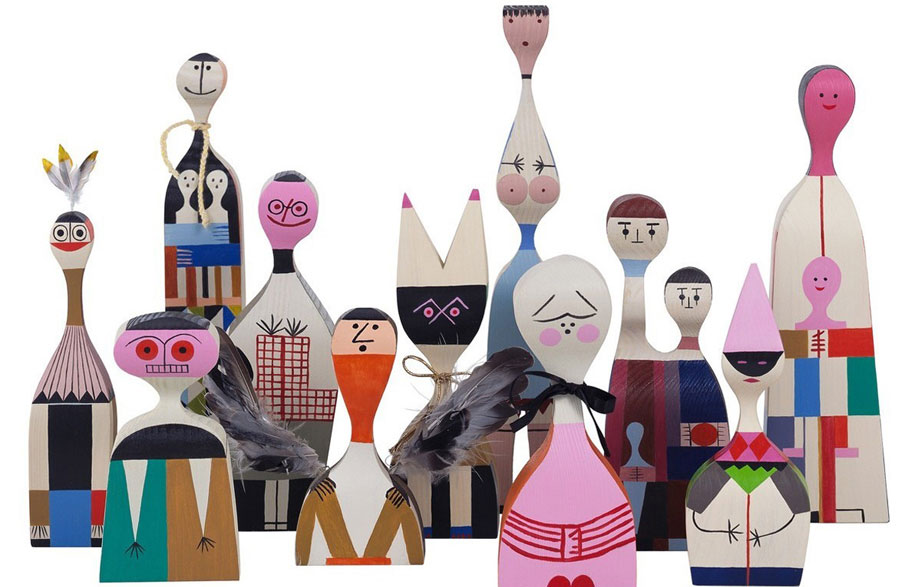 WOODEN DOLLS by Alexander Girard
Why we love it: First on our list is Alexander Girard's collection of 22 wooden dolls, which represent a whimsical vision of the full spectrum of human emotion – from joy to sadness. Originally intended for personal use in Girard's Santa Fe home, the dolls were brought into production by Vitra in 2006 based on the originals found in Girard's estate.
Where you can get it: Space Furniture
---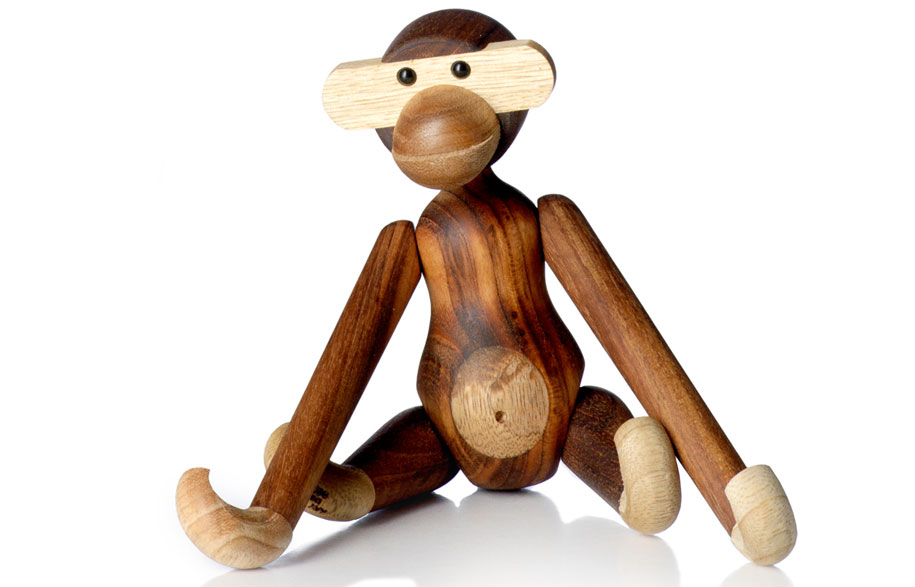 MONKEY by Kay Bojesen for Rosendahl
Why we love it: Kay Bojesen's wooden monkey was first exhibited at London's V&A museum in the early 1950s and since then has become a design classic, beloved by children and adults alike. The Danish silversmith's collection of wooden timber animals also includes an elephant, a bear, a rocking horse, a parrot and a dachshund.
Where you can get it: Great Dane www.greatdanefurniture.com
---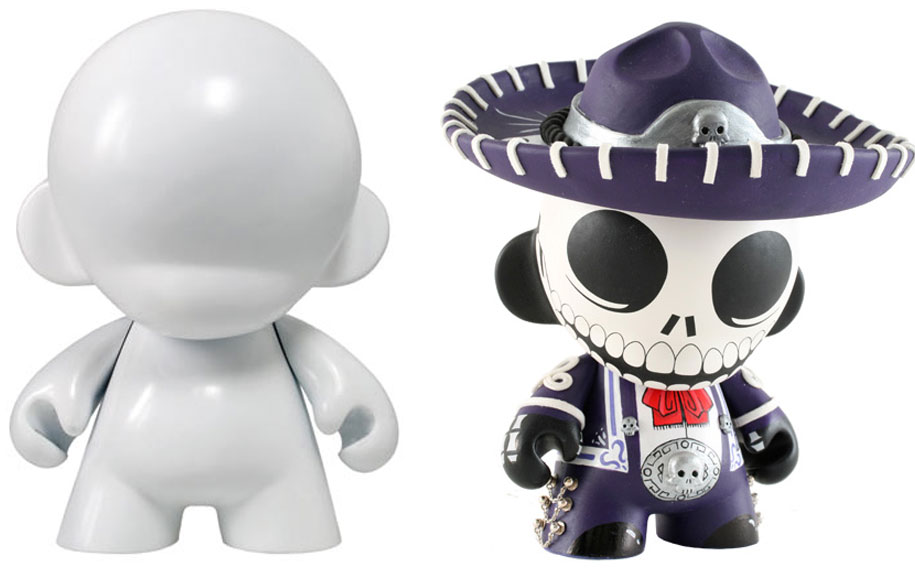 MUNNY by Kidrobot
Why we love it: Originally designed as a way for street artists to legally bring their work to the public, Munny is a blank canvas on which you can unleash your artistic talents. Pharell Williams – musician, part-time designer, and perhaps the world's biggest fan of toys for grown ups – recently included Munny in an exhibition titled This is Not a Toy for Canada's Design Museum.
Where you can get it: Kidrobot
---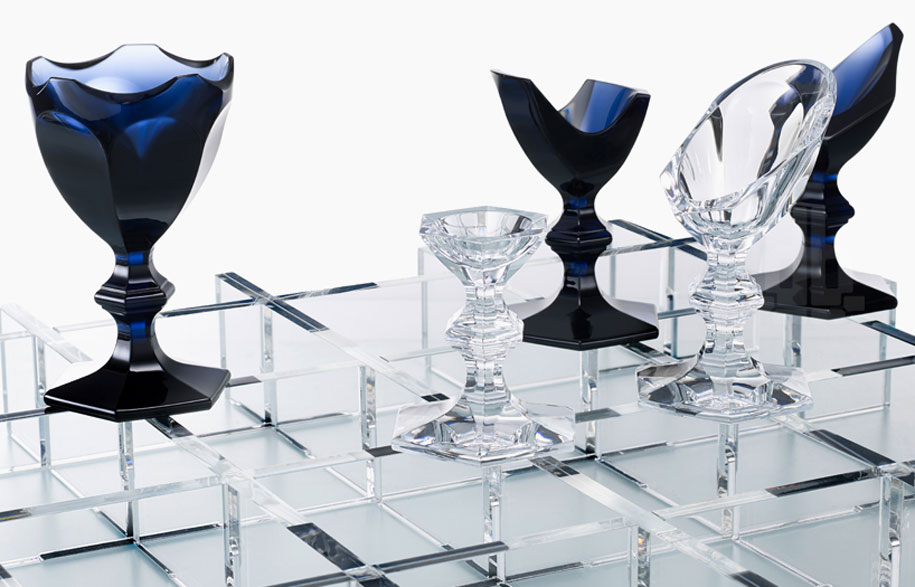 HARCOURT CHESSBOARD by Nendo for Baccarat
Why we love it: As part of French crystal brand Baccarat's 250th anniversary, prolific Japanese design studio Nendo created a limited edition chess set with pieces based on the celebrated Harcourt glass design. The chess set will be on display at the Baccarat gallery in Paris until 24 January 2015.
Where you can get it: Baccarat
---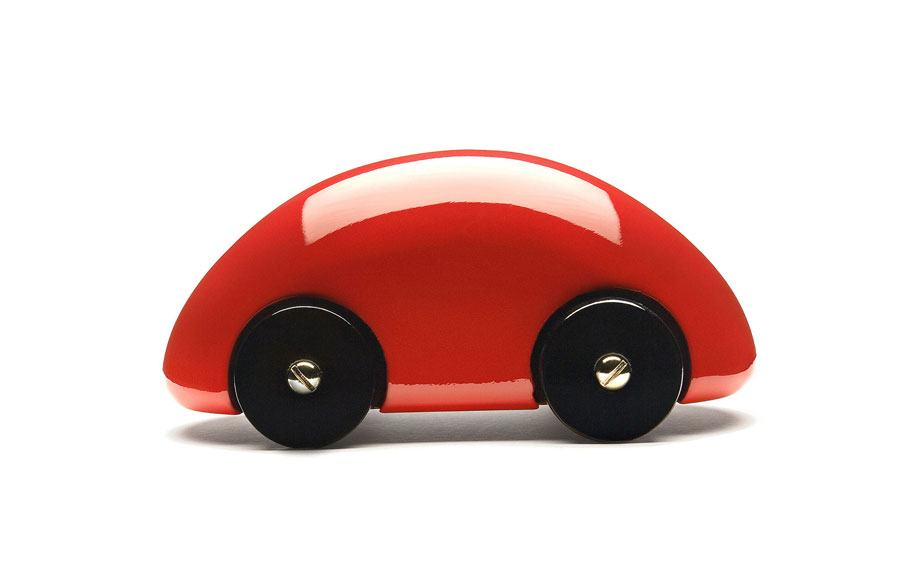 STREAMLINER by Playsam
Why we love it: Designated as a Swedish Design Classic by the Swedish National Museum, the Streamliner by Playsam is a study in sleek minimalism. It's the automobile reduced to its most essential components, but the archetypal wooden form lets the imagination run free, and is a favourite of children both big and small.
Where you can get it: top3 by design
---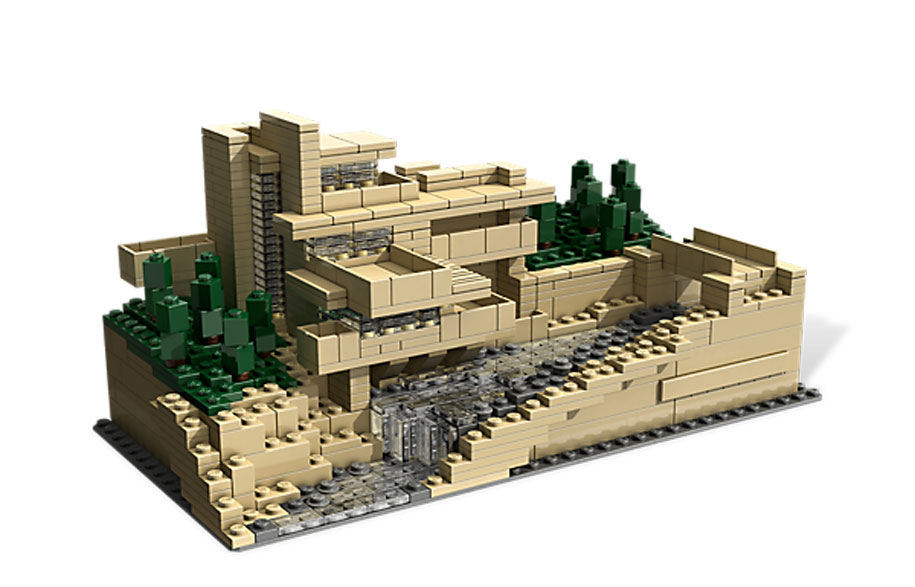 LEGO ARCHITECTURE by LEGO
Why we love it: Sure, most LEGO sets are for kids, but we think that most of the LEGO-builders re-creating Frank Lloyd Wright's Fallingwater project from plastic blocks are probably a bit more advanced in years. Other sets include Savoy House, the Sydney Opera House, Farnsworth House, the Guggenheim, and the Burj Khalifa.
Where you can get it: LEGO
---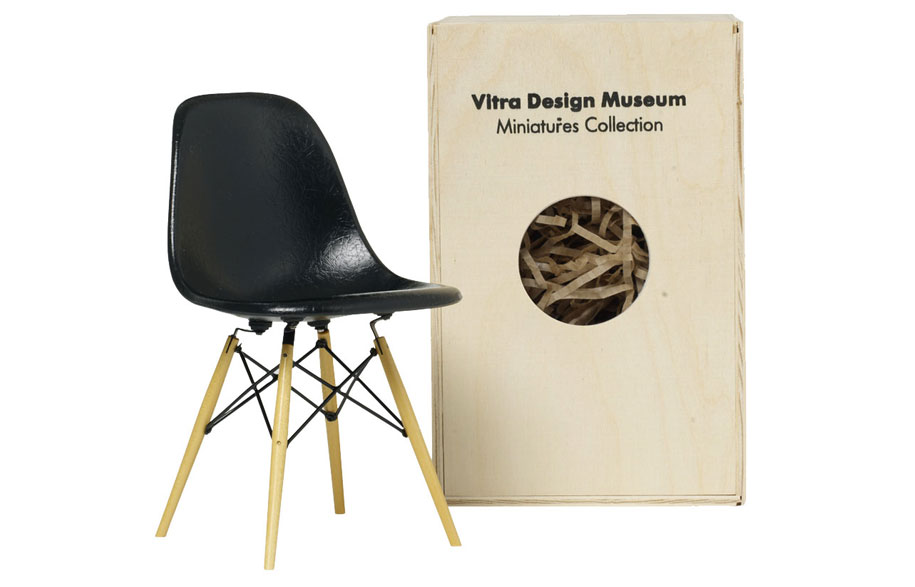 MINIATURE CHAIR by Vitra
Why we love it: Vitra earns another place on our list with their miniature designer chair collection. Despite their dollhouse-sized proportions, these miniature chairs come with price tags of up to $480, making them serious collectors' items. The collection covers important chairs from the history of design from 1850 to present, and the materials and construction correspond precisely to the original. There are over 80 available – from Eames' RAR to the Campana brothers' Favela.
Where you can get it: Space Furniture
---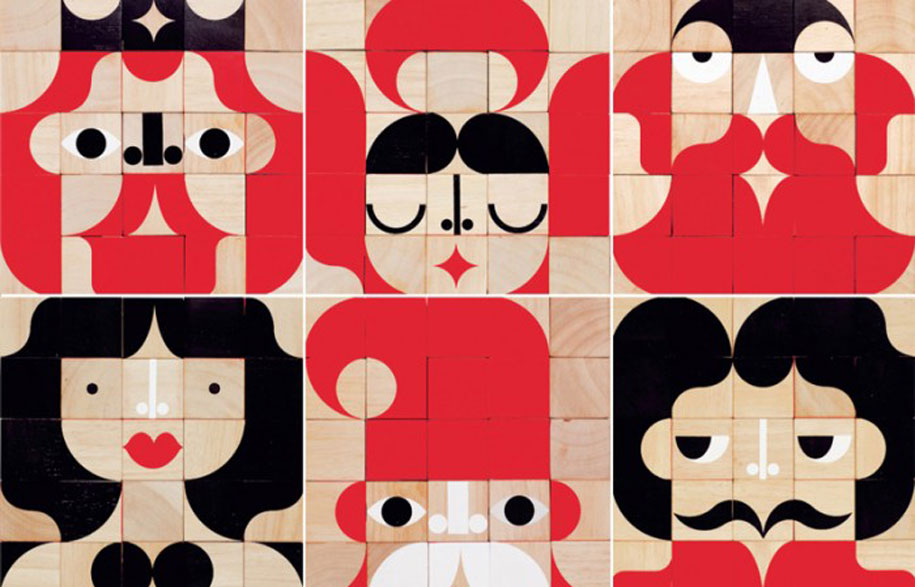 XL FACEMAKER by Miller Goodman
Why we love it: We loved Miller Goodman's FaceMaker when it came out a few years ago – a clever collection of 25 graphic wooden blocks that can be combined to make endless characters – and now they've super-sized it. The XL FaceMaker is available in a limited edition of 100, measures 42.5cm2 and weighs a hefty 10 kilograms.
Where you can get it: Miller Goodman
Tags: children, product design, toys
---