Distinct Coffee Table from Urban Bureau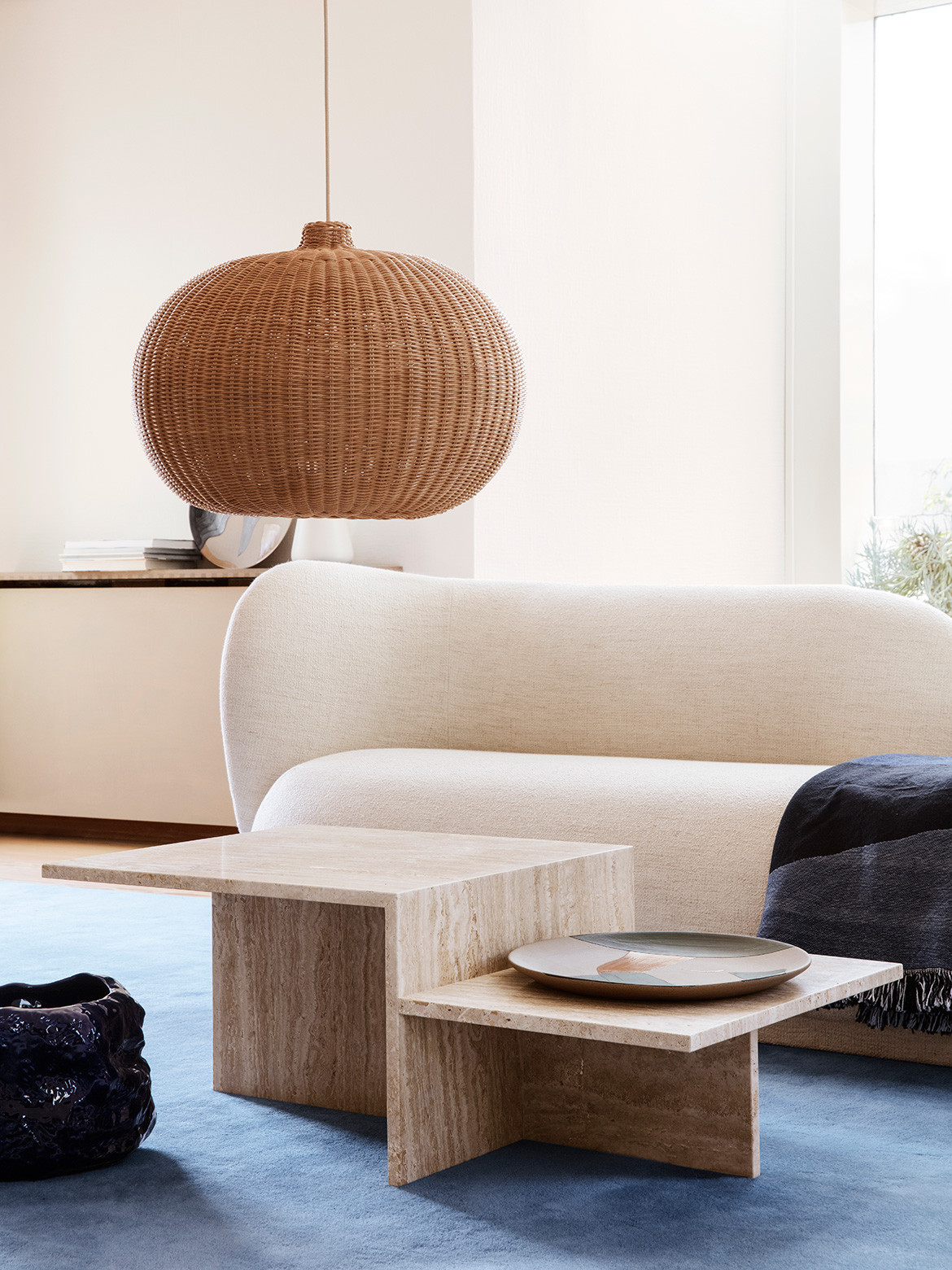 Originally inspired by Japanese minimalism, the Distinct Coffee Table explores the creation of complex structures based on a single element. The minimalist construction creates a contrast to the richness of the travertine's earthy textures. With the natural and diverse qualities of the sand-coloured limestone, it provides rawness and tangibility that highlight the architectural character of the furniture piece.
Lennon sofa from Project 82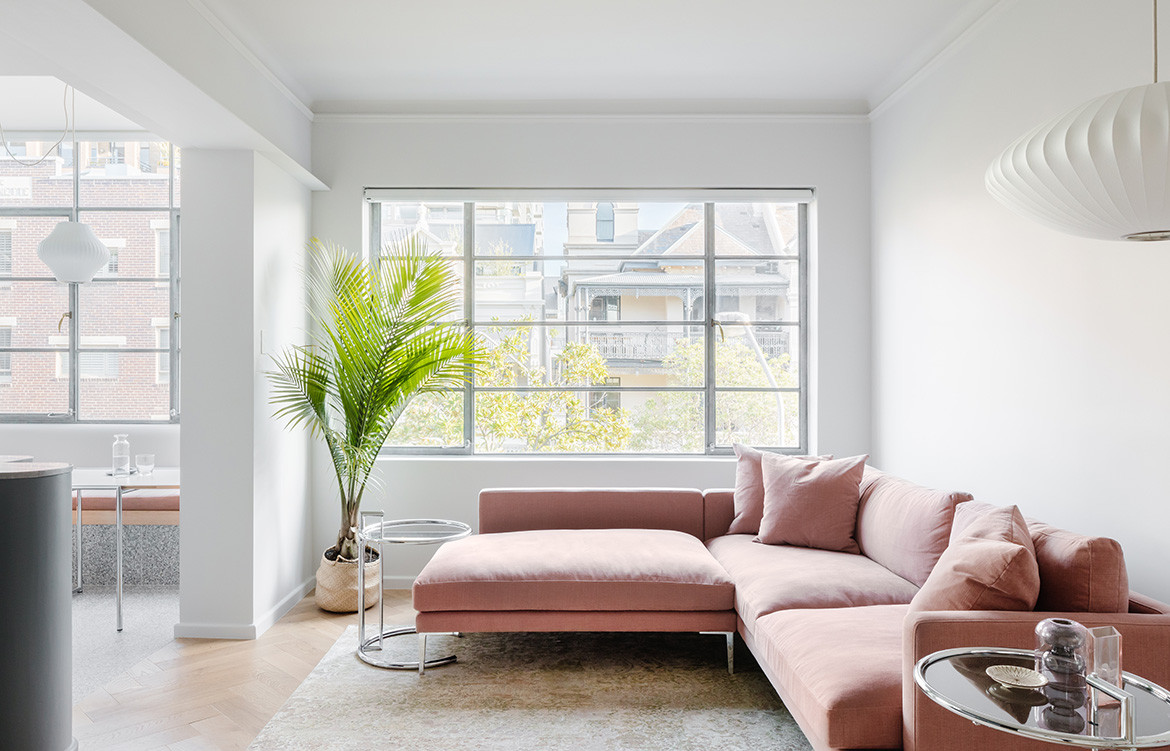 A timeless classic, the Lennon looks right at home anywhere. Equally admirable in leather or fabric, it's complemented by our unique leg design. Available in two seat depths (with two scatter cushions included in the deeper version), the Lennon has the style and the stamina to make it everyone's favourite seat in the house.
Ruché bed from Domo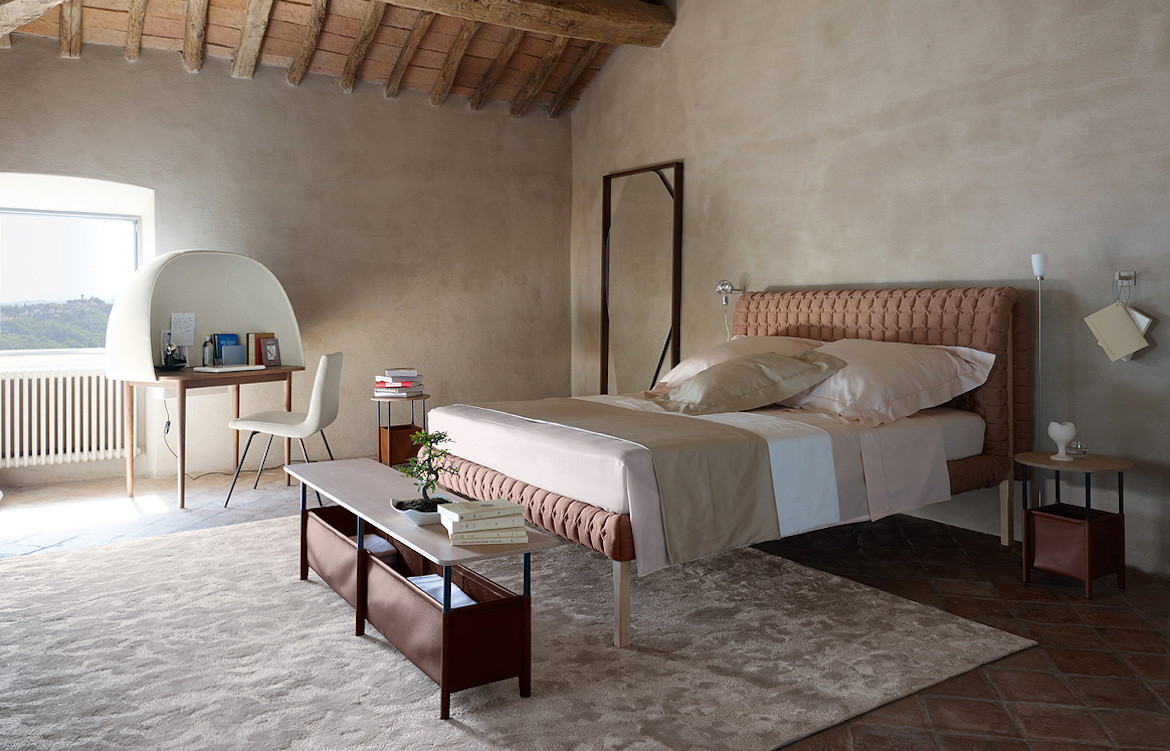 Designed by Inga Sempé the Ruché bed is lifted from the ground by a simple, fine structure supporting a comfortable sleep platform. The headboard and frame are dressed with a distinctive quilting. Alternately flattened by the stitches then set free, the fabric 'curls' in places, giving rise both to its unique appearance and to its name, Ruché.
Elba Stone from Artedomus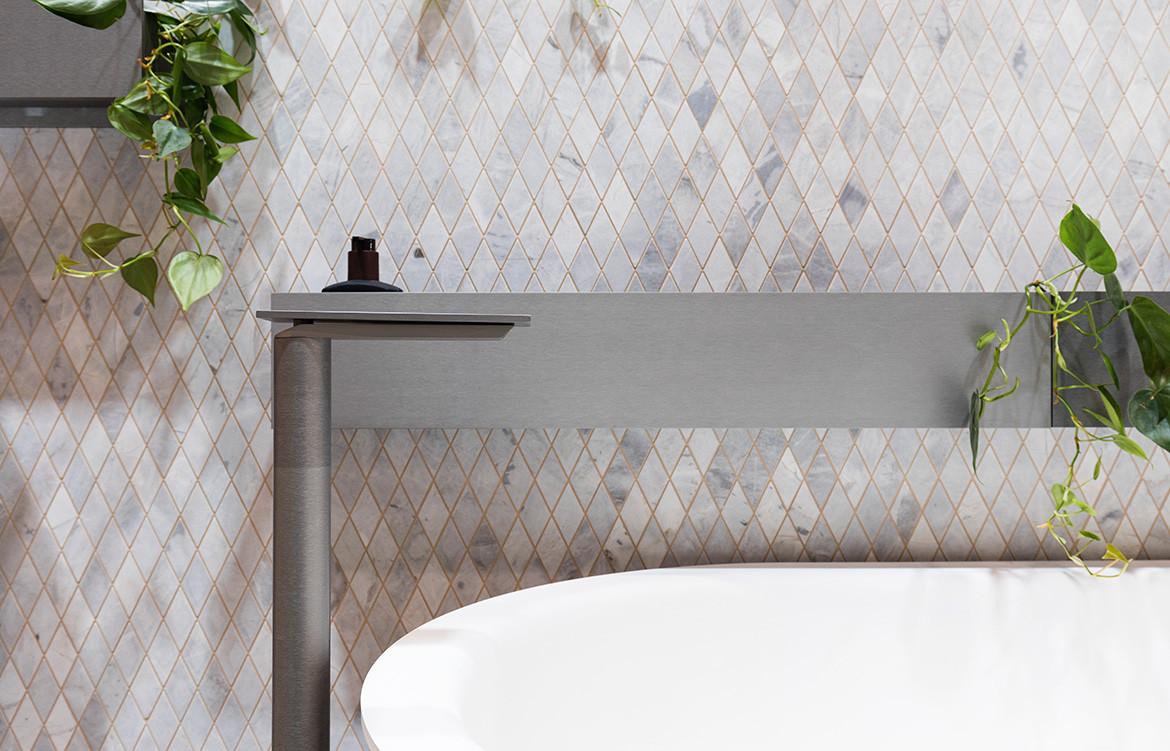 This unique stone offers a subtle, sophisticated colour palette with low porosity, making it a beautiful natural product that is hardwearing, long lasting, naturally resilient and distinctly easy to live with. Ideal for kitchen splashbacks, bathroom walls and floors, Elba is available in mosaics, tiles and slabs in multiple sizes and finishes.
Ligo Linen Sofa from Hale Mercantile Co.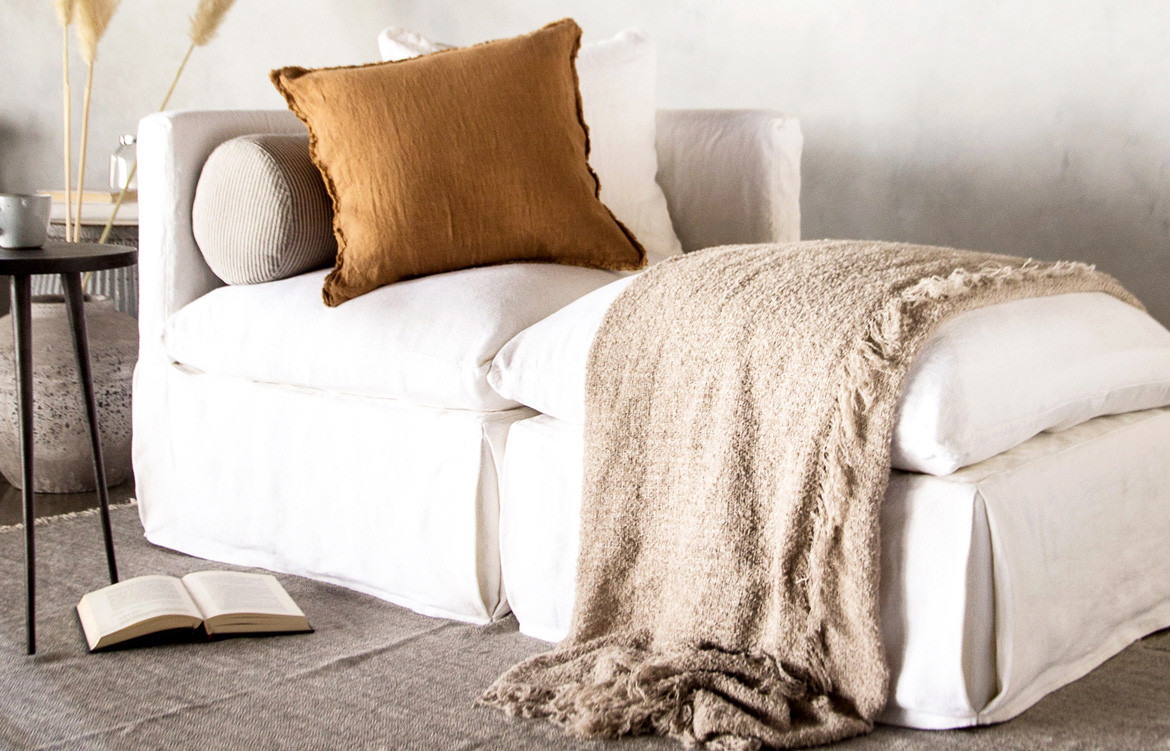 The Ligo Linen Sofa Corner piece is the perfect base on which to customise your ideal sofa. The low-lying proportions, feather cushions and pure linen slipcovers are a testament to comfort and simple design. Each Ligo sectional is available individually or together, they can form a day bed or chaise making a welcoming sanctuary to relax.
Portal rug from Floor Story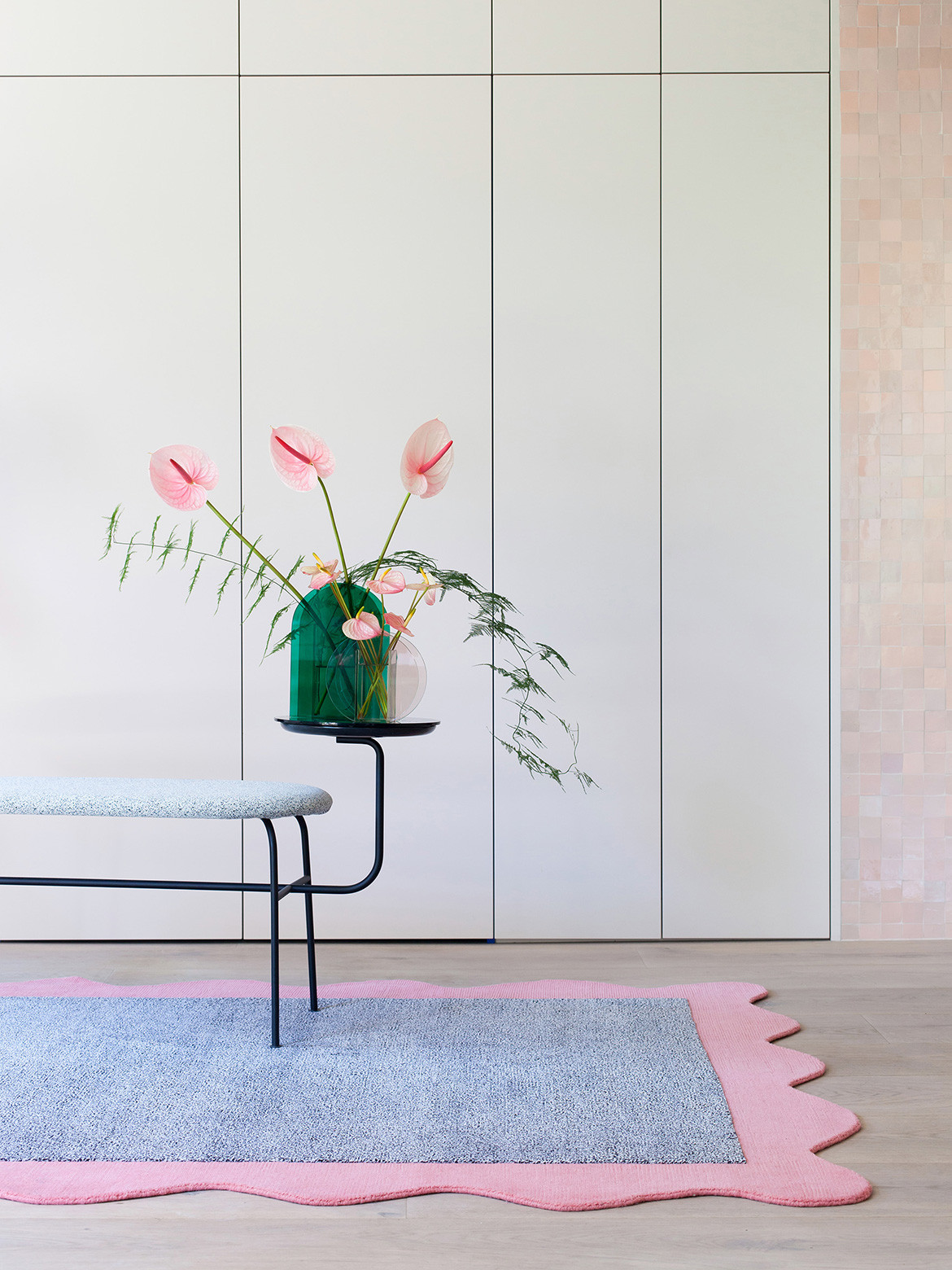 This striking new design from 2LG x FLOOR_STORY is drawn from the next phase of the design duo's house restoration. Capturing the new aesthetic now found throughout Jordan and Russell's Victorian South East London home, Portal brings waves of contrasting colour for a look that's unapologetically modern. Defined by a bold approach to simple, freeform shape and hand-knotted in Nepal, Portal is everything that's great about modern rug design.
Cover 2 sofa from Domo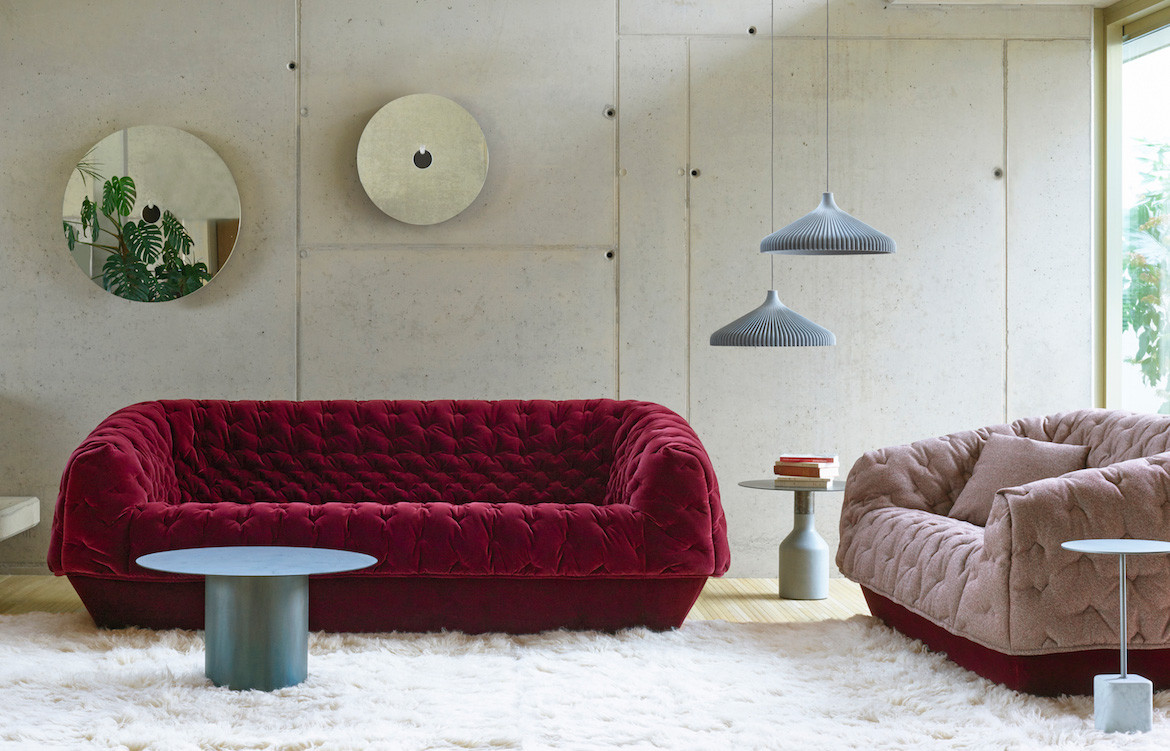 The name Cover is just as evocative of the concept as it is of the function. Its comfort and sensuality mask brazen simplicity of use. The Cover of Cover 2 can be removed in a matter of seconds, making maintenance almost a pleasure. Its Cover offers a 'lighter' version with a very different geometric design. Lines intersect effortlessly to create squares, lozenges and stripes. A contrast effect is possible, using coloured thread, if the customer wishes.
Grounded palette of paints from Dulux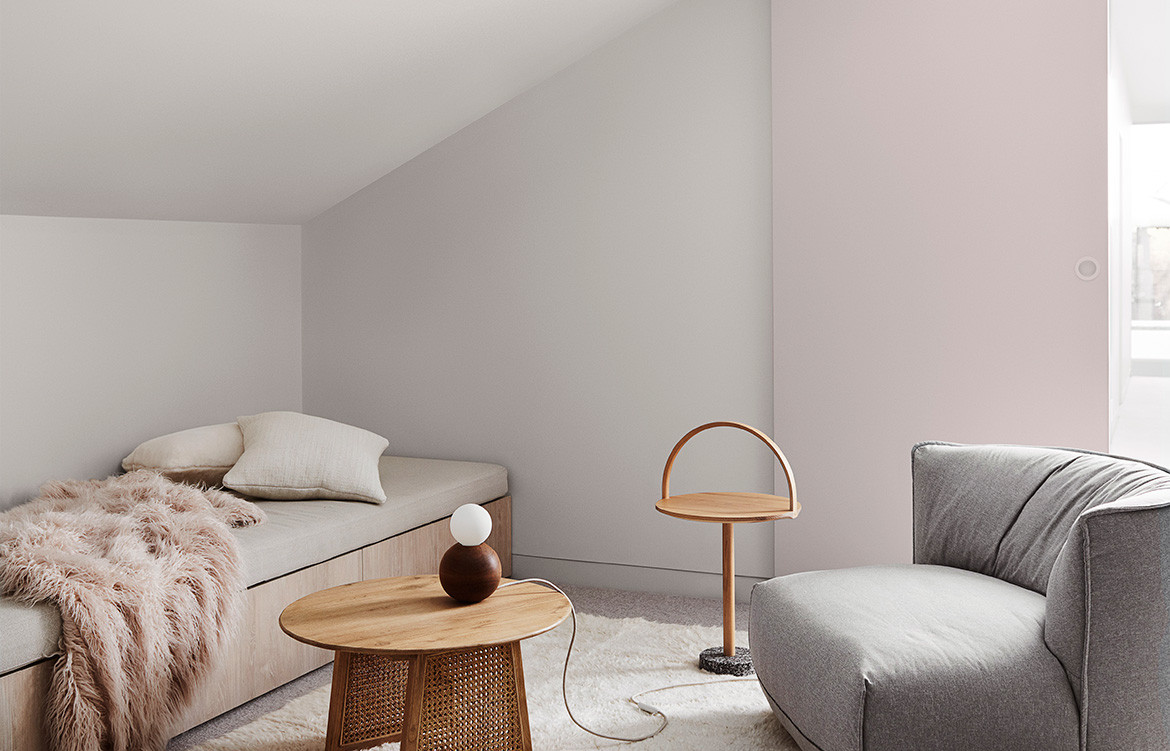 Do you dream of living a simple, uncomplicated life? Adopting a less-is-more approach, Dulux's Grounded palette of neutrals inspires us to move towards an existence filled with conscious, smart living choices, without compromising on the beauty, warmth and texture that remains essential to creating our happy place. Hues of white through to caramel unite with muted lavender, while a muted blush tint and terracotta accent add warmth and variety.
Tags: Artedomus, Bree Leech, Designer Furniture, DOMO, Dulux, finishes, Floor Story, Hale Mercantile Co, Interior Design, interior styling, Katherine Lu, Lisa Cohen, loves, Project 82, Retallack Thompson, soft furnishings, Urban Bureau
---