Kiriwan chair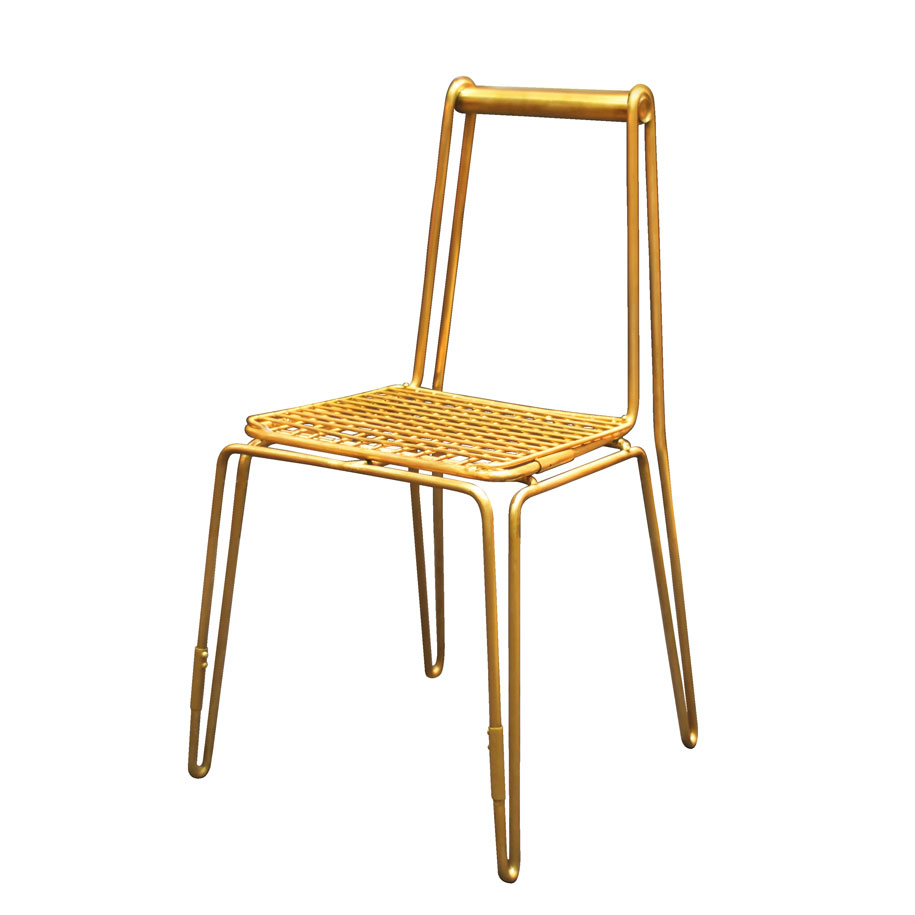 Created by: M/O/M (Matter of Mind)
Why we love it: For the love of Brutalism and the Industrial style. The faithful usage of a singular material on this hand-crafted solid brass chair can complete the interior look of that raw industrial space of brick and concrete, but the mellow expression from its round-edge finished is equally versatile for this shiny chair to exist in other creative spaces, or even admire as a sculpture.
Where you can get it: M/O/M
Find out more: www.matterofmind.co.th
---
Habitat I shelve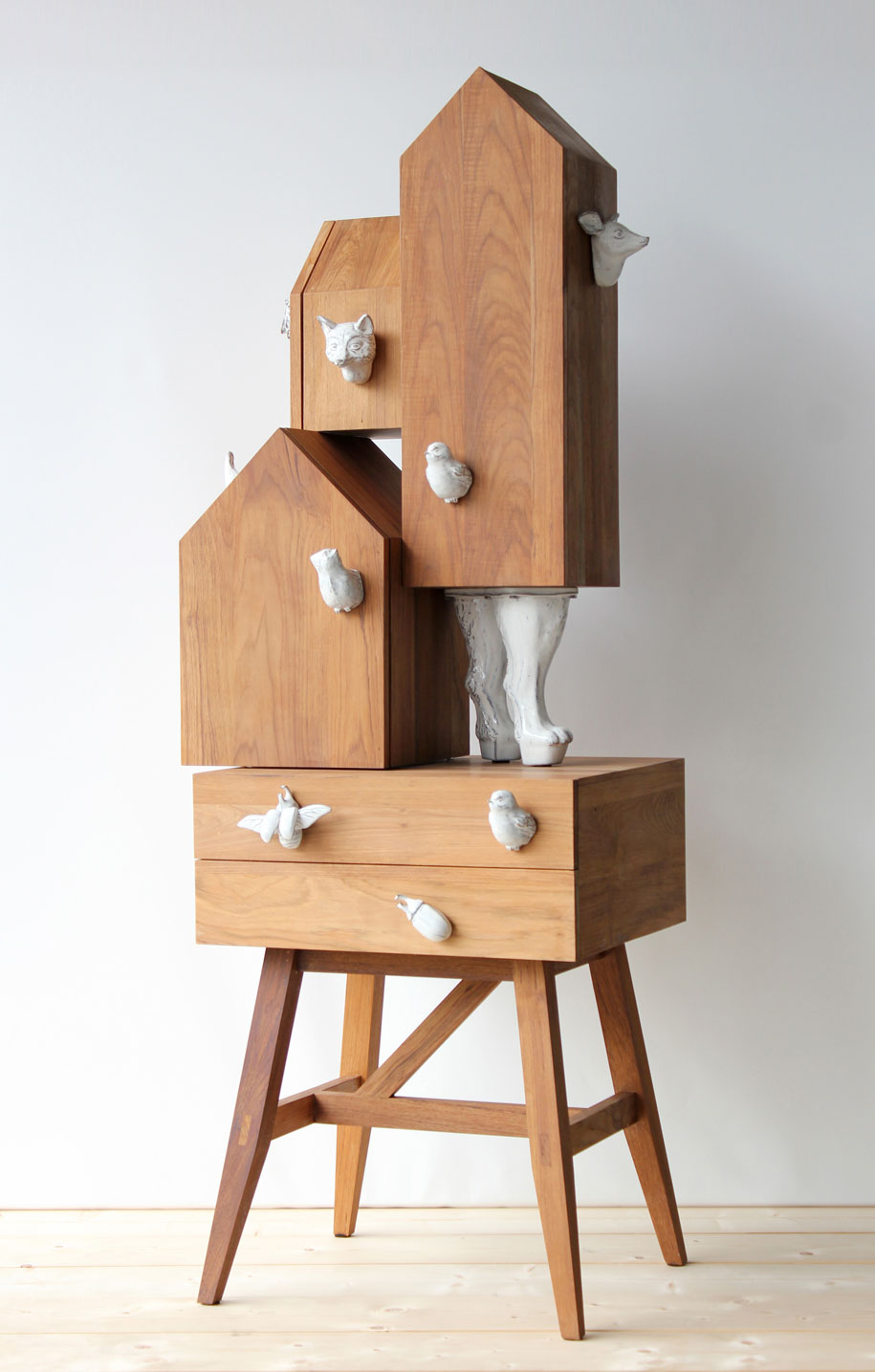 Created by: Atelier 2+ and Yarnnakarn Studio
Why we love it: A functional surrealist art piece. The collaboration craft of art and design from two disciplines, with one explores the architectural language on teak furniture, and the latter captures the nature's nostalgia of decaying objects into ceramic pottery. The result is a surrealist interpretation of co-existence between man and nature. This standalone furniture will create an art space inside the home.
Where you can get it: Atelier 2+
Find out more: www.ateliertwoplus.com
---
Faii hanging screen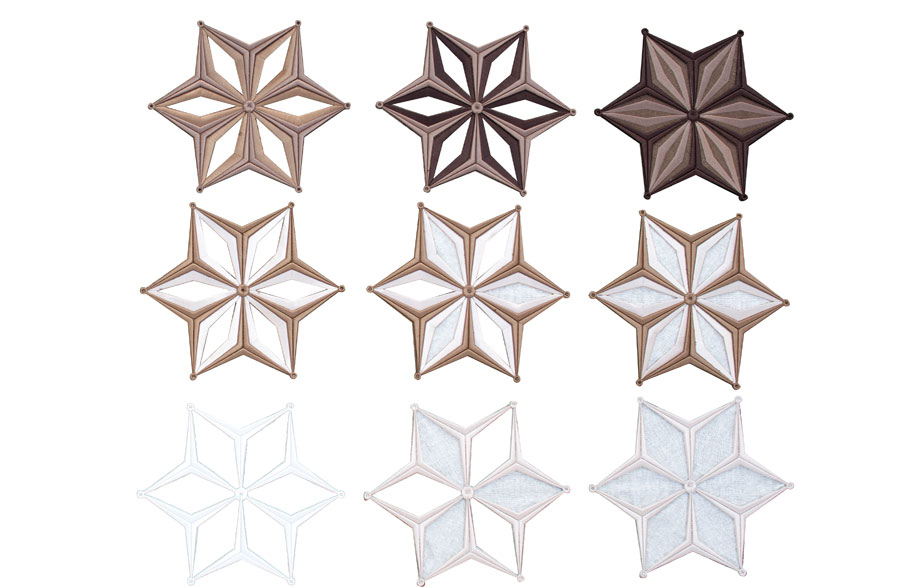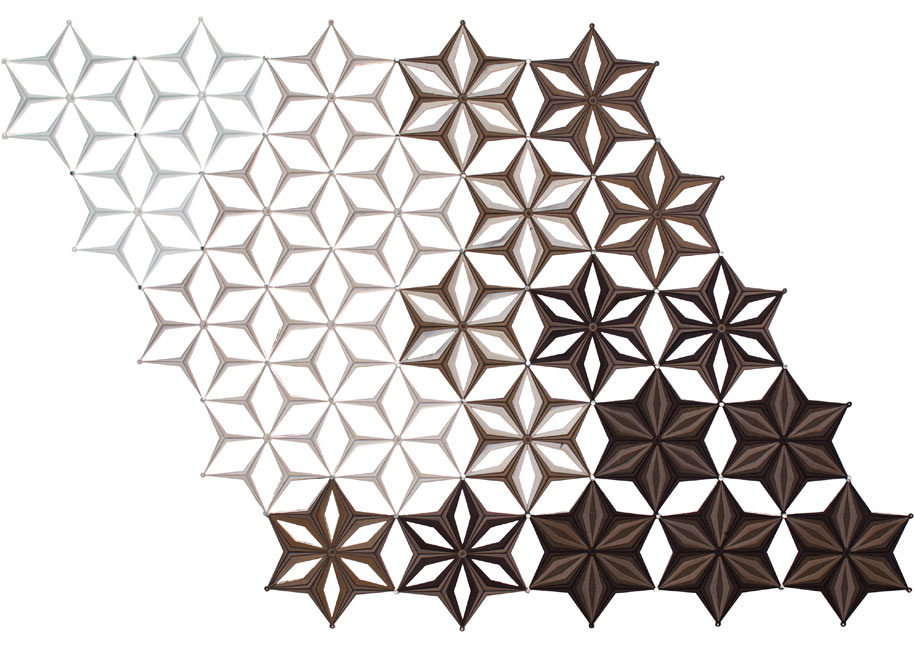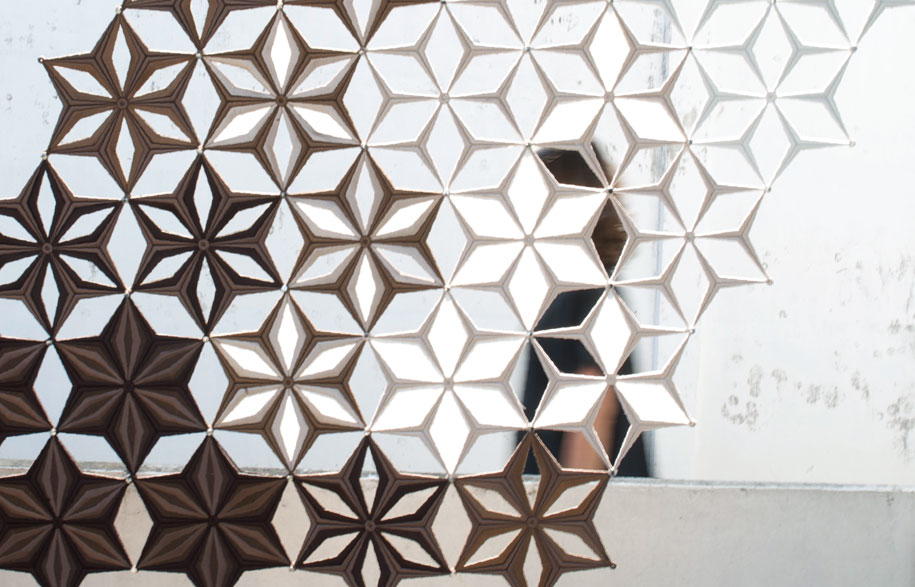 Created by: Ease
Why we love it: The freestyle soft tactile partition that define space within a space. This modular screen comes with choice of 9 shades, and to mix them together are only limit to our creativity. The hexagonal structured embroidery on the hand-weaved cotton-polyester mixed material gives a soft sensation to the room while provides a semi privacy space without the use of a solid screen.
Where you can get it: Ease Embroidery Design Studio
Find out more: www.facebook.com/ease.emb
---
Tilt bar table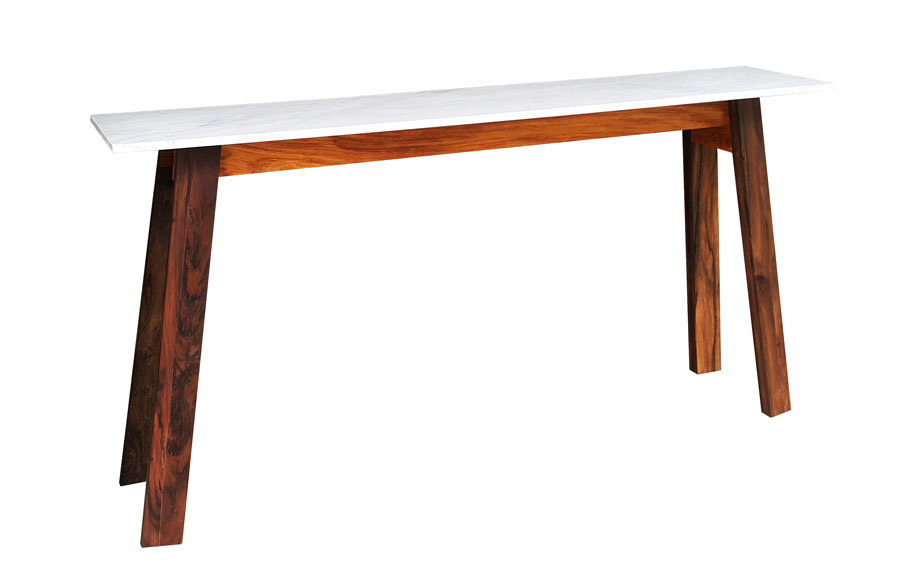 Created by: Take Home Design
Why we love it: The answer to the marble luxury in a compact space. The contrast-compliment marriage of the dark local rosewood and the glow of the white marble resulted in a solid feel without the bulkiness of typical stone furniture, while each material's physical appearance are celebrated to its fullest. The flat-packed and easy self assembly is an added temptation for an immediate shipment.
Where you can get it: Take Home Design
Find out more: www.takehomedesign.tumblr.com
---
Sala dining Board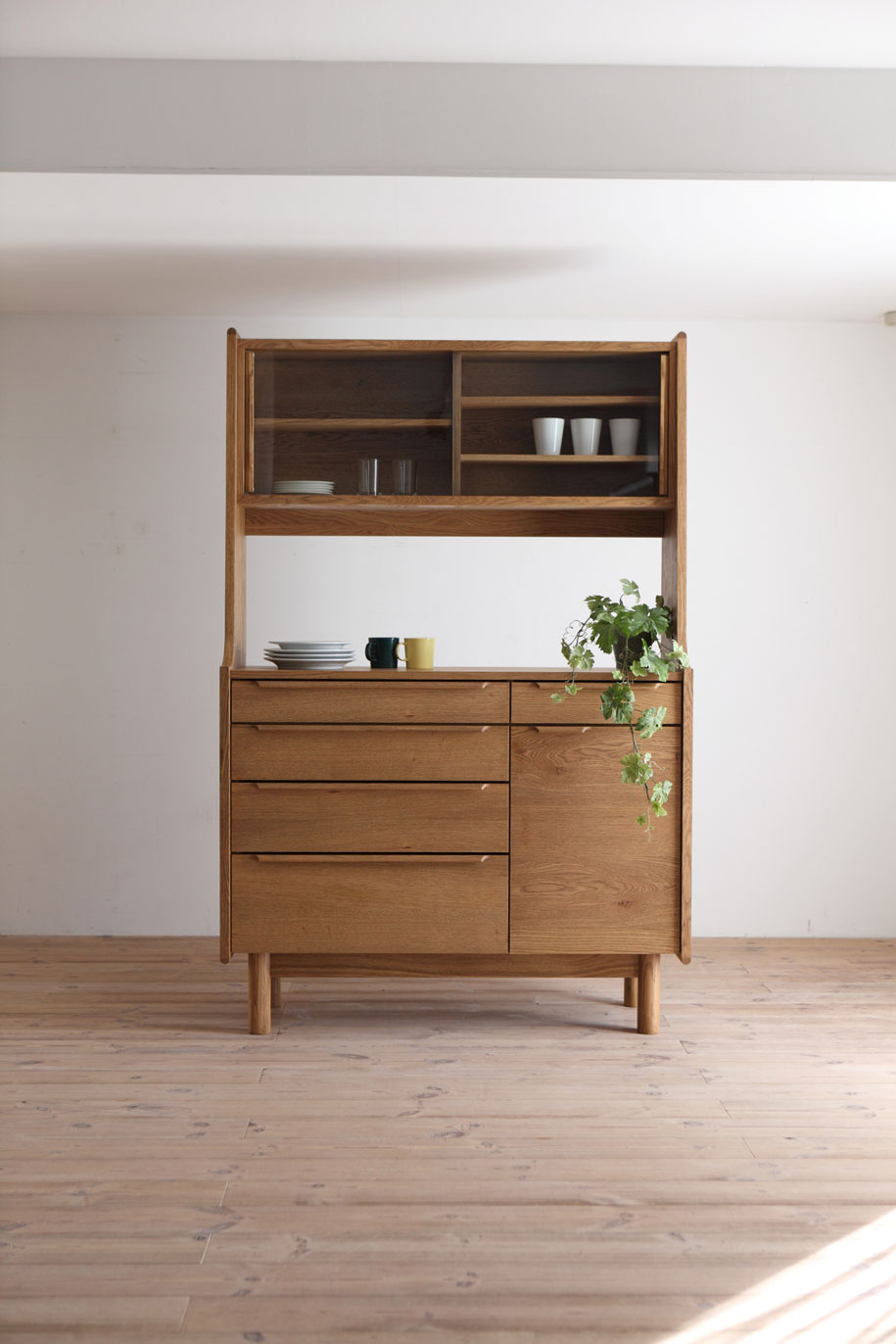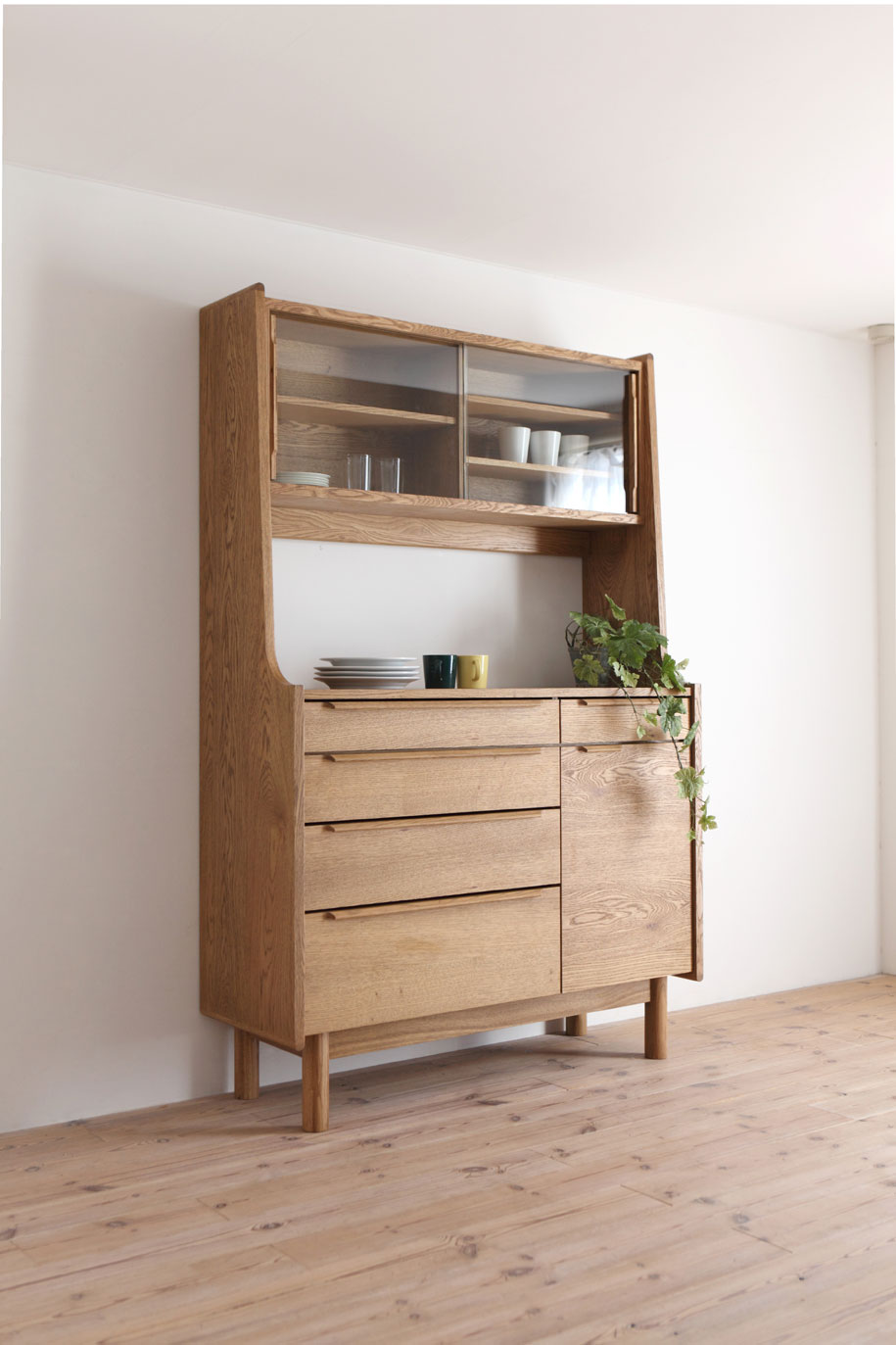 Created by: Source
Why we love it: Retro is in. The new-comer to the fair from Japan expresses the synthesis of the Zen peacefulness and the simple beauty characteristic of Scandinavian design. The silent execution of Oak with natural knar tells a unique story of each wood that reemphasis when the natural grain is felt by the hand. A retro furniture that expresses a cosy Zen insight in daily life.
Where you can get it: Source
Find out more: www.source-interior.jp
---
Comet gazebo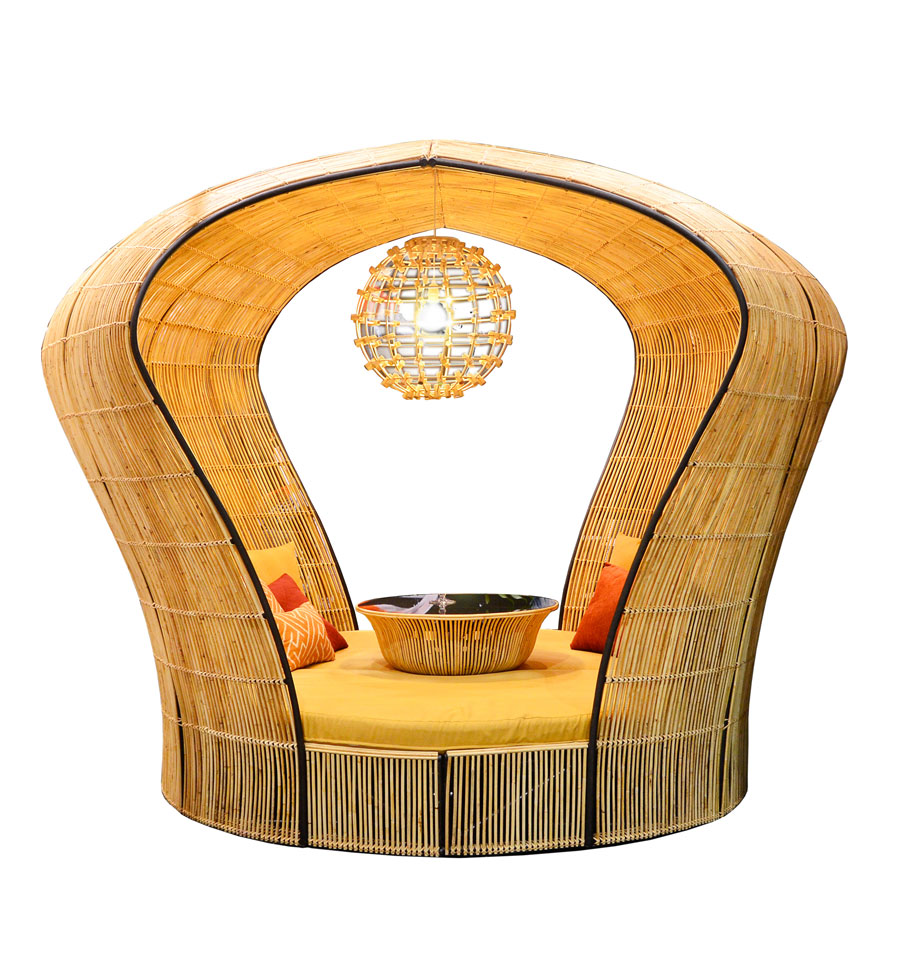 Created by: Corner 43 Décor
Why we love it: For a mesmerizing tropical time-out moment. Imagine the embracement under the tail of giant goldfish, and the fluid line silhouette of this over-sized gazebo will be akin to that experience. The matching pendant lamp and the coffee table are an added pleasure to nestle inside these fishtails over day and night. The handcrafted rattan on this contemporary piece also reintroduces this traditional skill into a new spirit.
Where you can get it: Corner 43 Décor
Find out more: www.corner43.com
---
Jewellery tower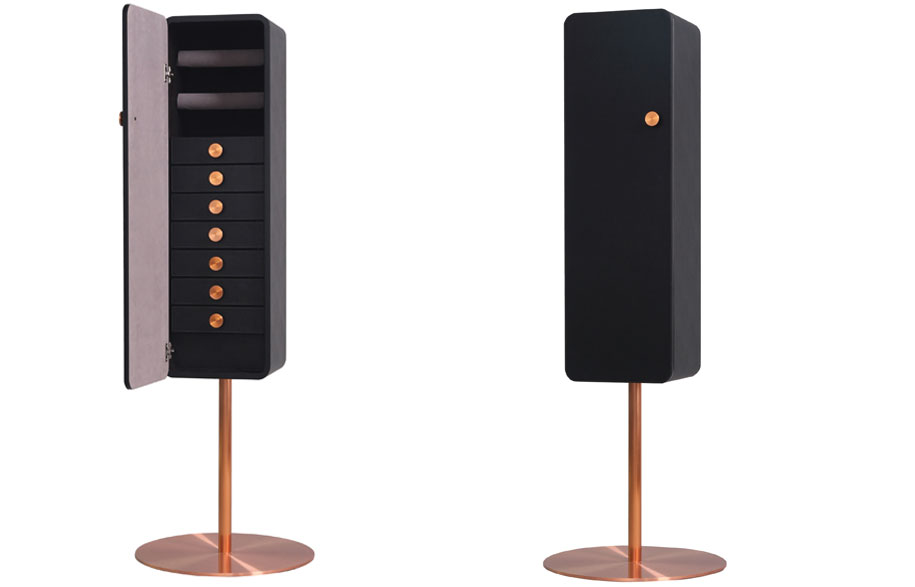 Created by: Letrature
Why we love it: The art deco minimalist box of guilty pleasure. The avant-garde materials combination from the art deco era of leather, velvet, and copper in pink-gold finished are all executed in one luxurious standing box. The clean-line design in black and pink-gold will enhance the appearance of the kept jewelleries inside, and stands as a fashion statement in any stylish modern room.
Where you can get it: Letrature
Find out more: www.letrature.com
---
Kasalong pendant lamp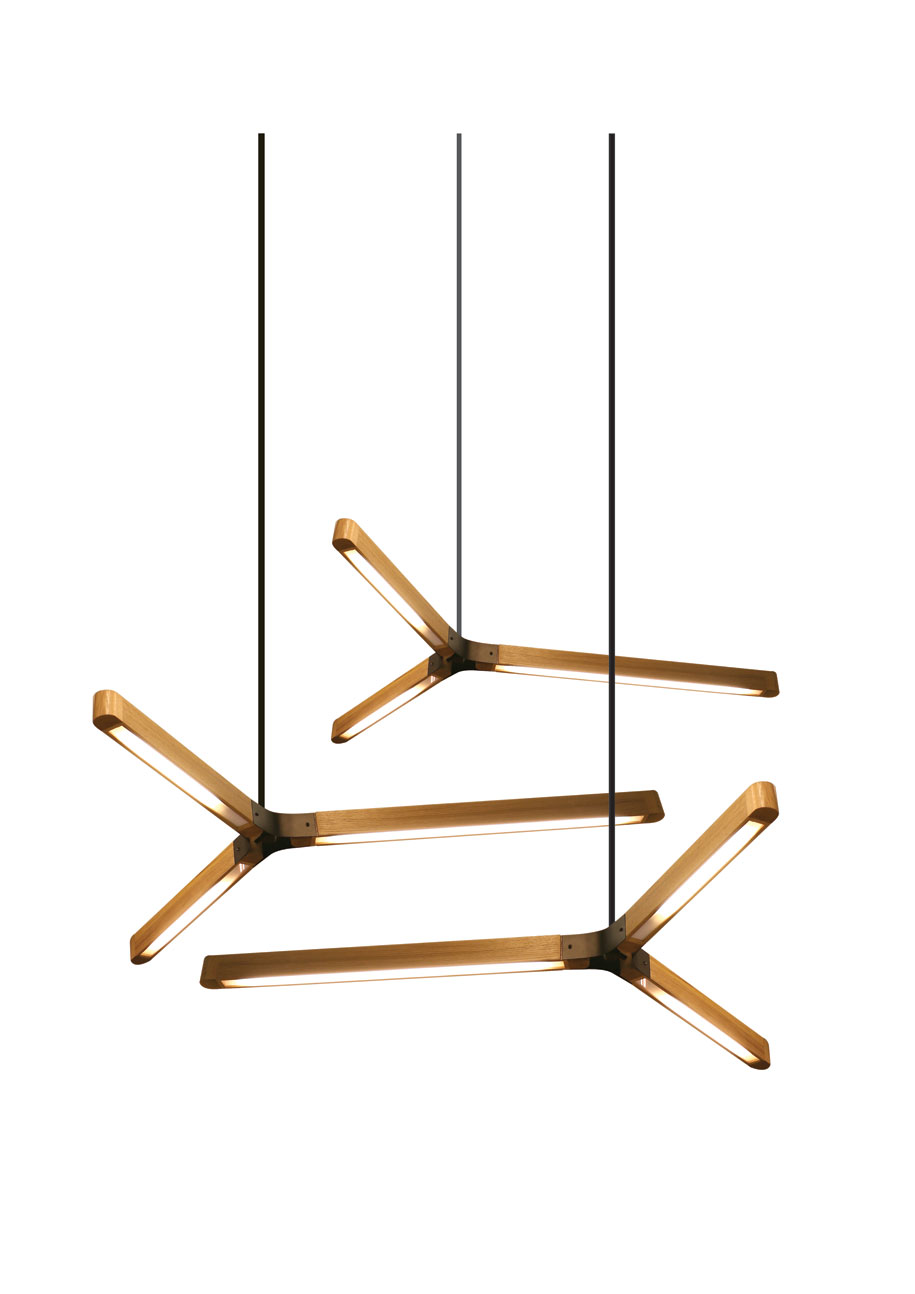 Created by: At East Design
Why we love it: An added layer of the abstracted aesthetic on the ceiling. This oak wood with black steel lamp is an abstraction of the flower from the Indian cork tree, and the height placement can be customised. This minimalist form of the lamp can fit almost any style of contemporary setting, while the multiple existences in different height combination can create a creative volume on the stale ceiling.
Where you can get it: At East Design
Find out more: www.ateastdesign.com
---
---