Its aim is to turn the traditional wardrobe into more than a place made to conceal and order, but one that reflects our taste and contains our everyday story. Designed with refined materials and streamlined by invisible technologies, a new way of living and enjoying the home can be created.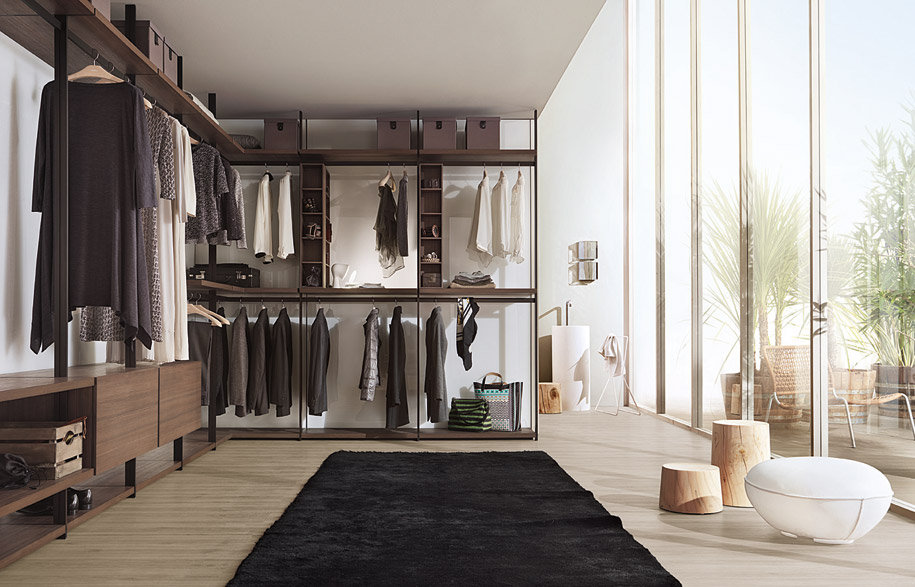 Hangar is precision engineered to be uniquely self-supporting – rackmounted wall panels and exposed floor to ceiling uprights create a support for the purpose-designed internal fittings. Each panel section is available in three heights and three widths, giving you flexibility to create a sophisticated and timeless wardrobe space, regardless of size.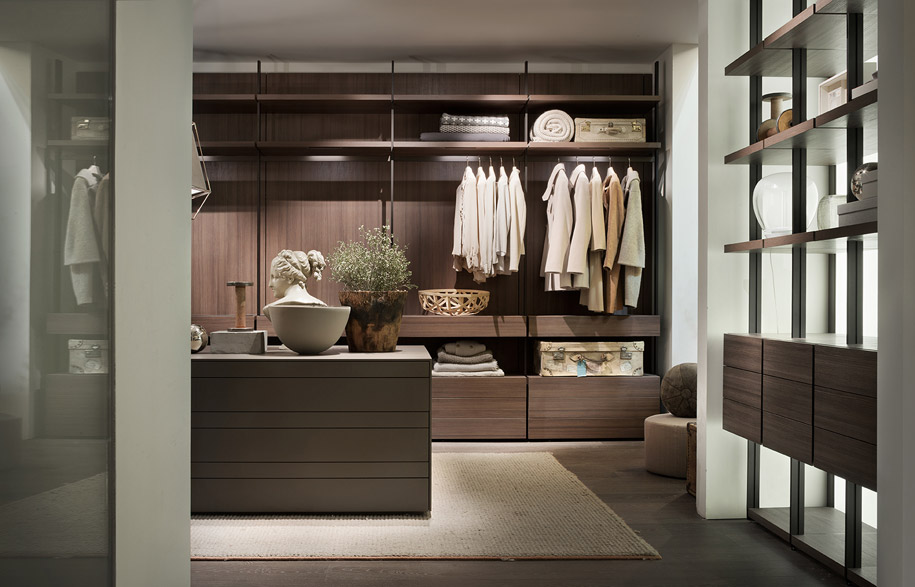 Its open nature turns the back panels into an elegant design feature, which can be personalised with a wide range of colours and finishes – white or moka wood-finished melamine, matt lacquers from the Lema colour trend selection, mirrored, or lacquered glass – and can even be illuminated to give a soft, luminous glow. The exposed uprights, in bronzed anodised or gloss aluminium, add subtle sophistication, with the shelves and bases available in premium melamine or lacquer.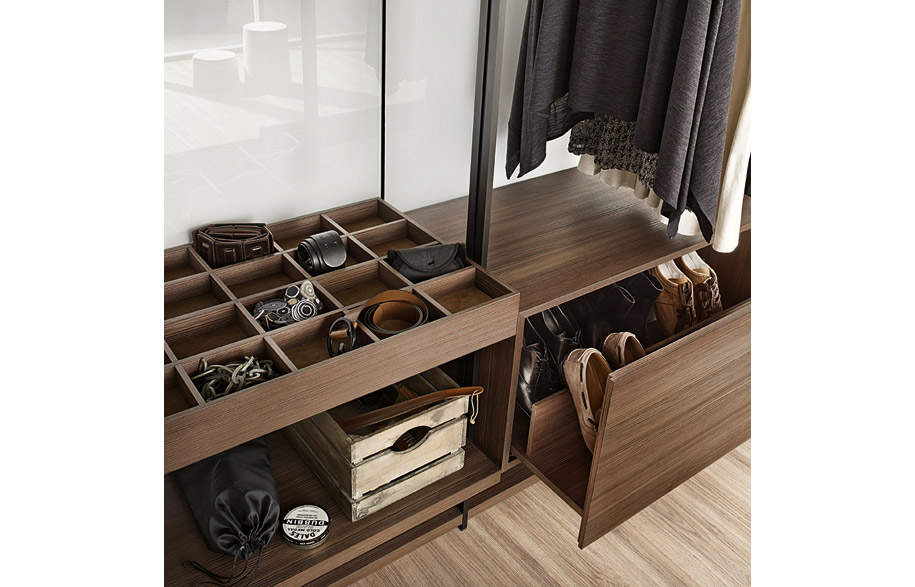 Hangar's vast selection of luxury interior accessories provide the freedom to rationalise, organise and personalise. Purpose designed shelves, drawers, clothes racks and trays are all on offer to organise garments and accessories – from coats, shirts, pants and handbags to shoes, belts and ties. Refined detail, like removable trouser rods, adjustable rail heights and pull-out organisers encourage you to live in an environment thats not only intimate, but functional too.
Hanger by Lema is available exclusively at Rogerseller, on display in Melbourne.
Rogerseller
rogerseller.com.au

---