Hermés is a design house that is constantly juggling events and product launches around the world. With their diverse product offerings, and the rigorous Paris fashion schedule, the design group has also made the time to launch their 2016/2017 Homeware Collection at Milan's Salone del Mobile. The collection includes a series of household accessories, to the grander furniture series featuring sofas and chairs, all of which bear Hermés' signature style.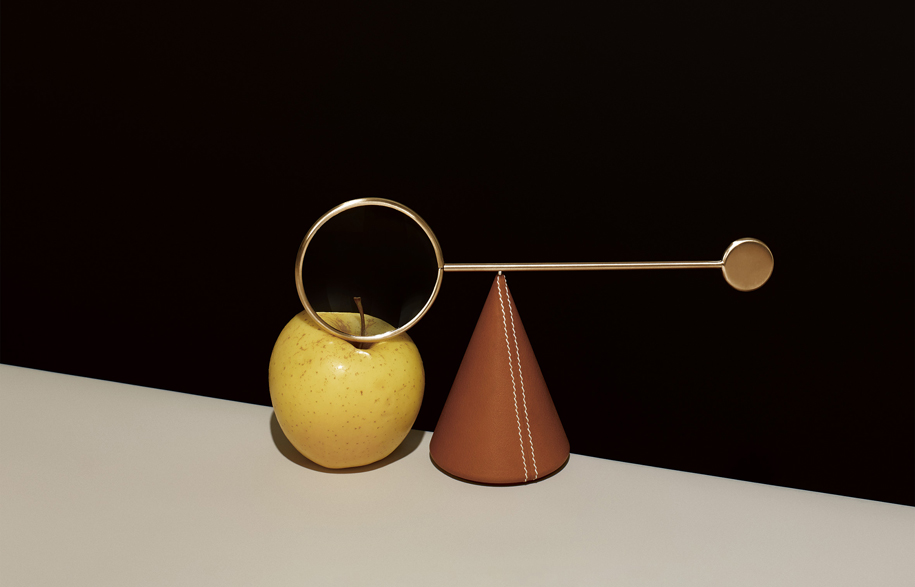 The accessories collection is titled 'Balance' (Équilibre d'Hermés), and places an emphasis on form and structure, as well as the equilibrium between the rich tan leather, light maple wood, and burnished brass materials. Comprised of an assortment of both practical and whimsical ornaments, the 'Balance' collection includes a wastepaper basket, a lectern, an icosahedron paperweight, and a magnifying glass.
In the 'Balance' magazine rack, Hermés draws on its legacy of having hand crafted saddles since 1837 for the elite of the world. The form of the rack emulates that of a saddle with the solid maple providing structure and smooth lines.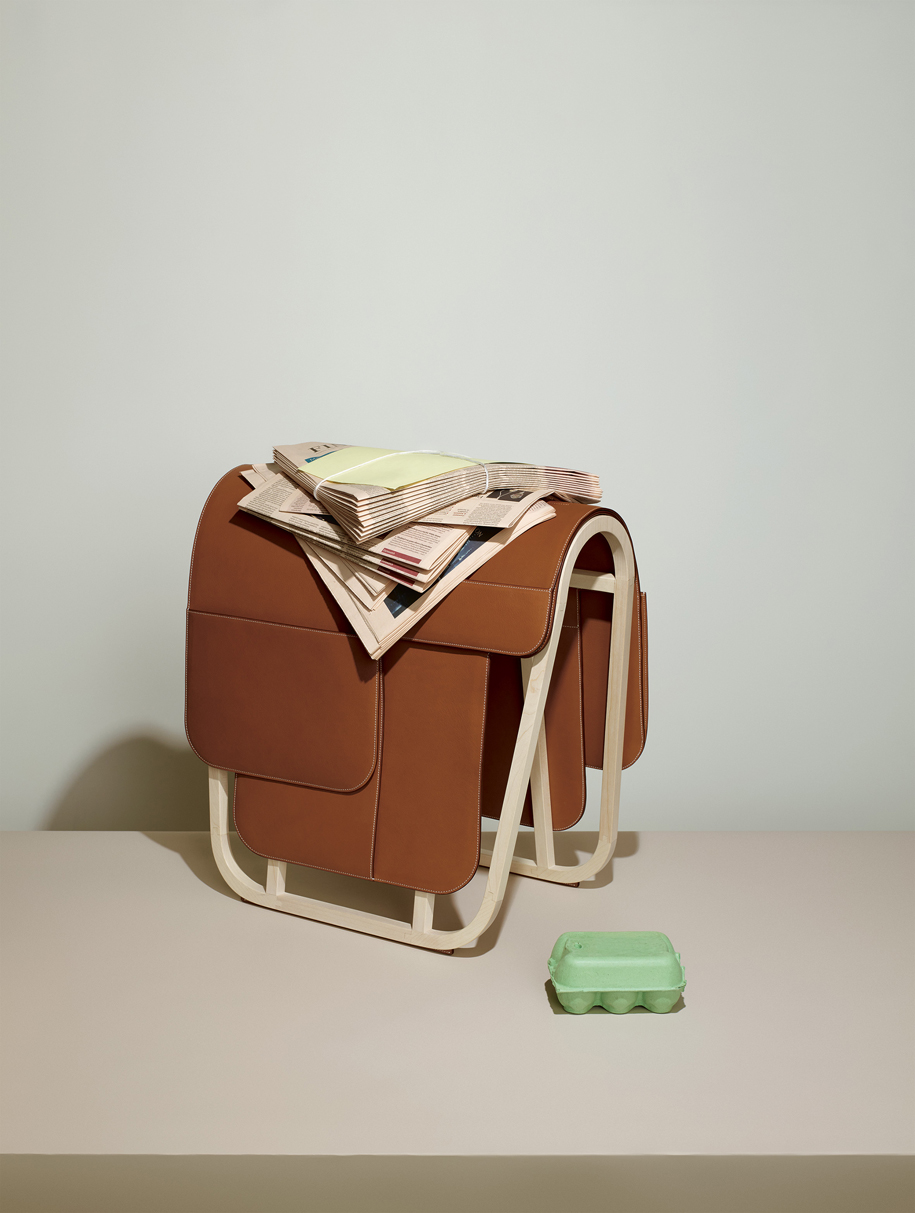 The furniture collection, on the other hand, includes the striking Oria d'Hermés Chair which was inspired by the Oria chair conceived in the 1960s by Rafael Moneo. Minimalistic in structure with a caned seat, the chair is oak-heavy with a small bull calf leather backrest providing contrast.
Hermés' Pippa collection includes a gracefully structured armchair, writing desk, folding screen, and mattress. Again incorporating Hermés' affinity for fine and high-quality leatherwork, the Sellier sofa features exquisite leather detailing including hidden pockets and an innocuous, tucked-away leather box. The neutral fabric of the sofa provides a delightful contrast to the earth leather and walnut accompanying it.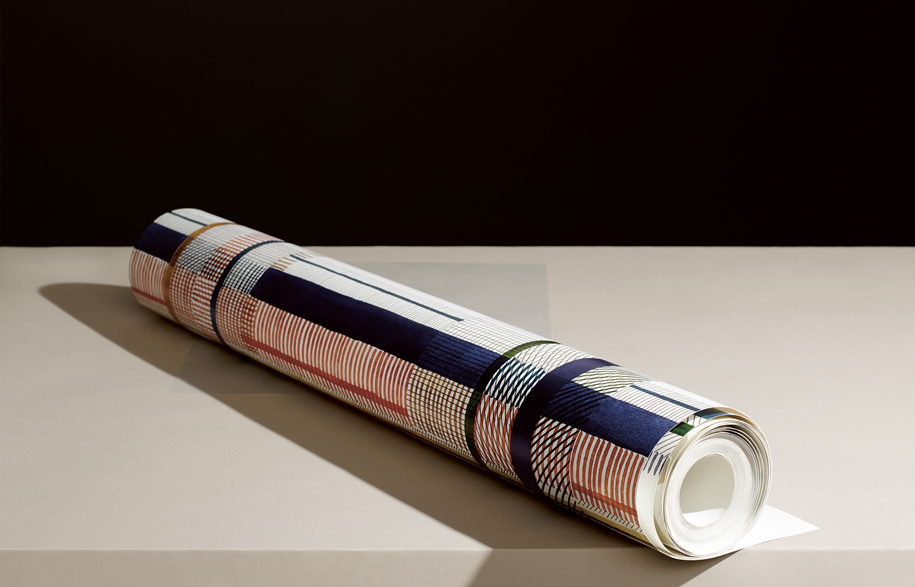 Departing from the leather theme, the design house has also repurposed their affinity for silk scarves with the launch of exciting fabrics and wallpapers for the home. As can be expected, Hermés' signature horse motif is prevalent, as well as the iconic 'H' for Hermés, throughout the collection.
Hermés
australia.hermes.com
Photography by Philippe-Lacombe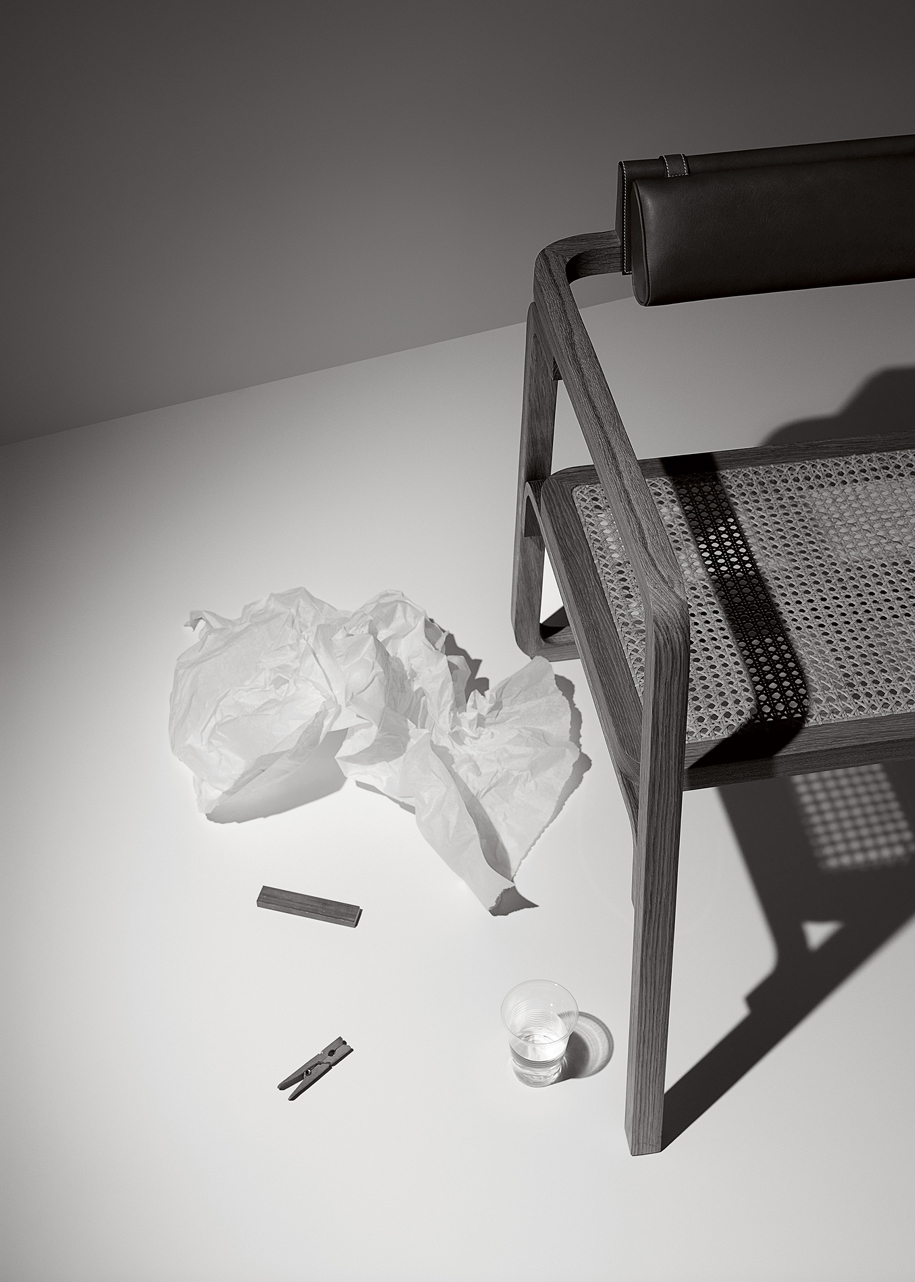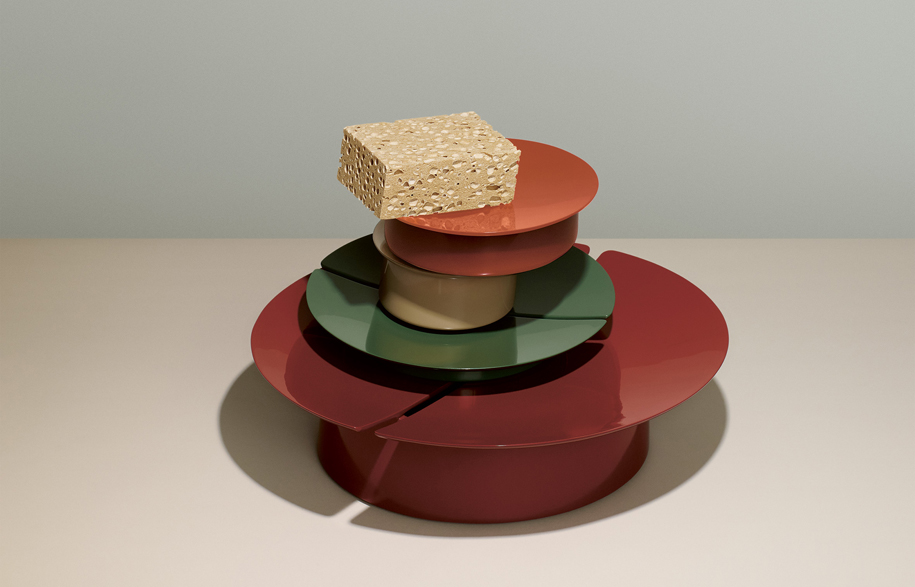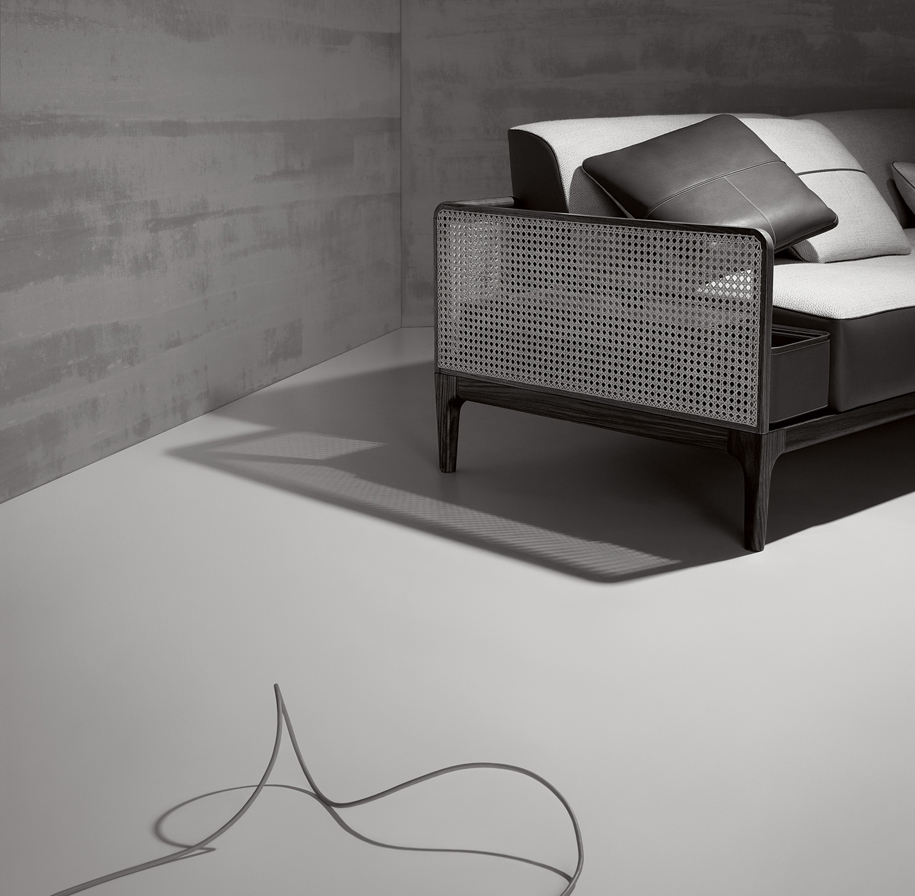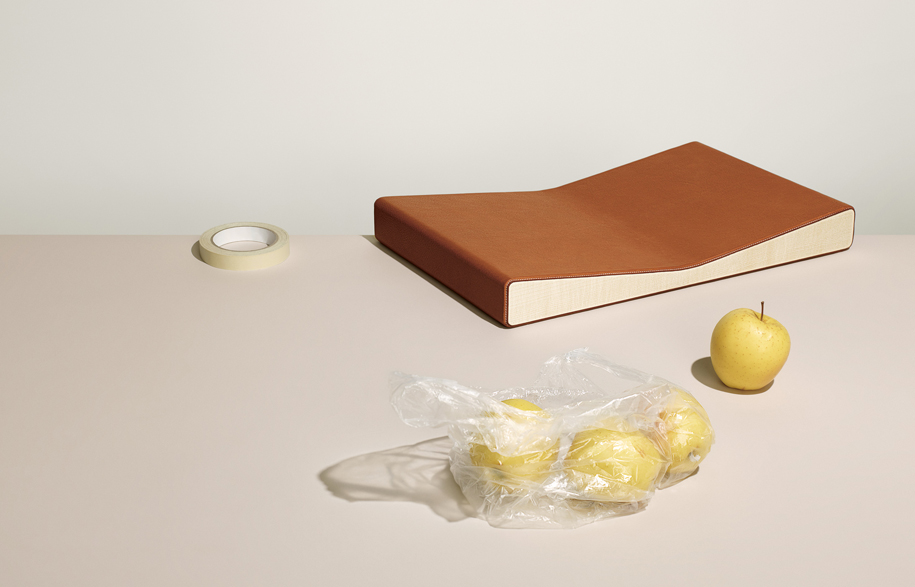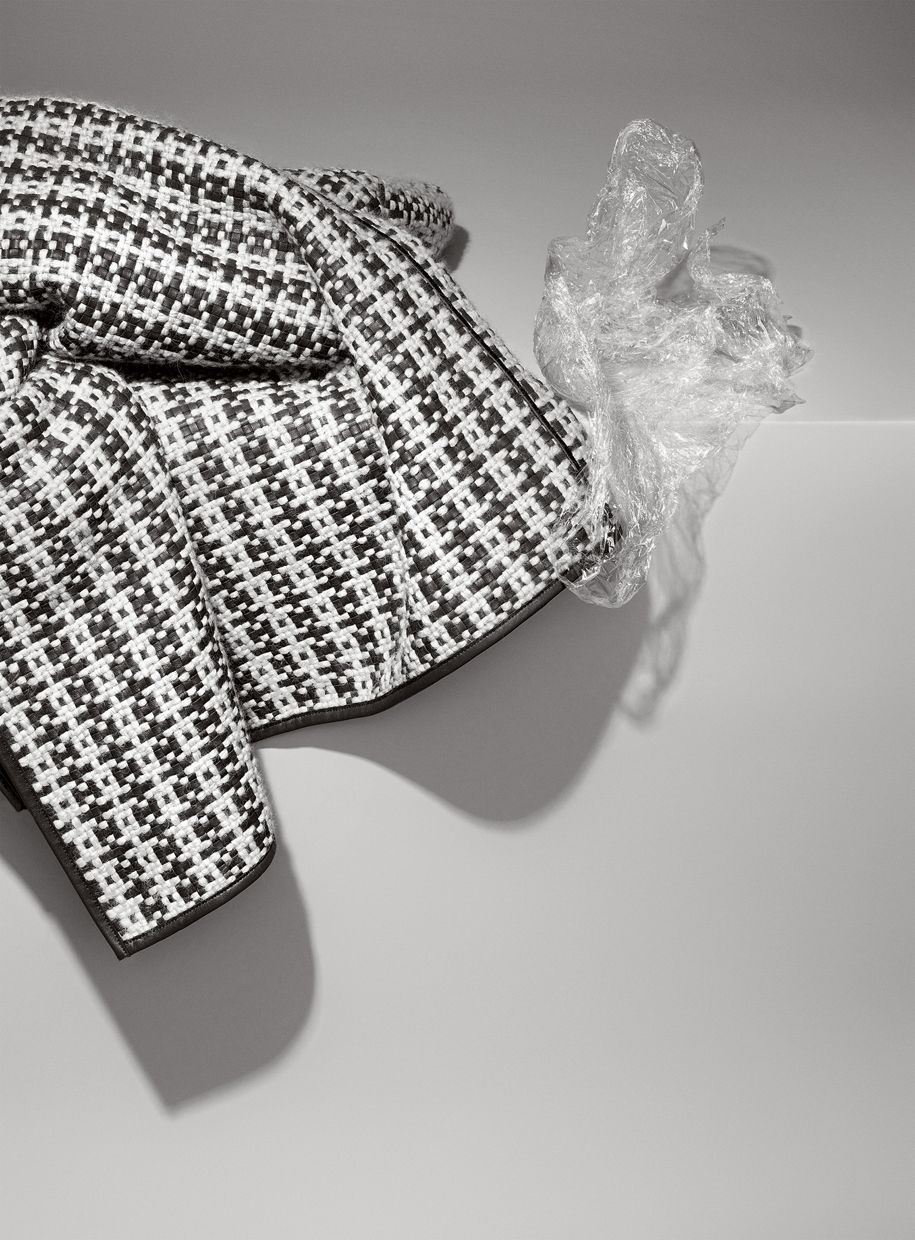 Tags: hermes, homeware, milanindesign2016, salone del mobile 2016
---