The new ILVE Quadra freestanding, designed by the prestigious Chef's Du Maison Union to withstand the rigors of a commercial cooking environment, ingeniously combines the latest gas and induction cooktop technology with ILVE's peerless upright ovens and renowned Tepanyaki hotplate.
Up top, ILVE's new 90cm dual fuel gas and induction cooktop provides a large cooking surface with the means to simmer, fry, boil or braise whatever you can throw at it. Centre stage there is a much-revered two-zone induction hob that creates instantaneous heat and immediate temperature control for more delicate matters. Sitting ingeniously above the induction zone is ILVE's renowned Tepanyaki hot plate, which can be easily removed to cater for a quick changes between the two.
Surrounding the Induction/Tepanyaki zone, the ample range of gas hobs includes a triple ring all-purpose wok burner. Each hob features precision burner controls, flame failure cut-out safety devices, deep recessed spill trays and heavy duty cast iron trivets and burner caps finished in matt black.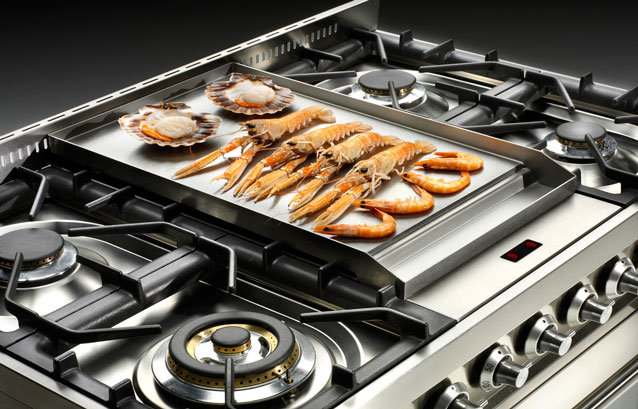 Down below, the oven incorporates chef quality features that will delight any aspiring home chef or want-to-be kitchen master. Culinary heights once thought unobtainable are now within reach thanks to a giant 110 litre capacity and features such as the pizza, bread and pastry cooking settings, rotisserie and Quickstart preheating function, climbing from 0-180˚C in just eight minutes.
On display at ILVE showrooms nationally, the ILVE's new 90cm upright Quadra is a culinary dream now available from selected retailers nationwide.
Find out more about the new ILVE Dual Fuel Gas and Induction 90cm Upright Oven by visiting the website.
Website: www.ilve.com.au
RRP $8599.
Phone: 1300 MY ILVE (694 583).
Tags: gas cooktop, ilove, Ilve, induction, more2news
---