Throughout the global history of domestic design, the kitchen has remained a constant. Though other rooms have shrunk and stretched to accommodate changing needs and shifting trends, the kitchen has weathered generations of architectural styles with ease. Even today, as apartments squeeze into increasingly tiny spaces and there are more options than ever when it comes to pre-made food, the kitchen is an integral part of the home, be this a studio apartment for one in the heart of the city or a bustling family home in the suburbs. A place to cook, a place to eat, and a place to simply gather, the kitchen has an almost magnetic pull, and is often the first room in the house visited each morning and one of the last to be used at night. None understand this more than the Italians, for whom the kitchen has long been the axis around which daily life revolves.
In Italian culture, where the joy of food lies not only in its consumption but also in its preparation, the status of the kitchen is near sacrosanct. It is not merely a space to prepare meals, but a space where generations of one family can gather to learn the culinary secrets of their forebears and thus adapt upon a legacy. A bustling hive of activity, the Italian kitchen is one that strengthens relationships between family members and underscores their cultural ties, all the while cultivating a genuine love and respect for food that does not start with the first forkful and end when the plate is clean.
Instead, the Italian love of food and cooking starts with gathering the freshest ingredients and preparing these with care, thoughtfully balancing flavours until something is 'just so'. In the kitchen, family and friends stand elbow to elbow and use their senses – sight, smell, taste, and touch – to perfect a dish. To cook in such a kitchen is to practice an art form, and to take pleasure in the simple joys of a perfectly ripe tomato, a wedge of fine cheese, or a perfectly crimped ravioli.
This quality of connoisseurship – this sense of everything being 'just so' – appears to inculcate so much of the Italian orientation to daily living: a world order of effortless perfection. Everything is suffused with care, and tellingly constructed with same. What's more, it's an attribute that extends far beyond cuisine on the Italian peninsula. Masters of automotive design, couture, winemaking, architecture, music, poetry (… the list is limitless), Italy has remained at the vanguard of taste-making for aeons. You need only look as far as the index in any encyclopedia of design – punctuated by so many Italian surnames -– to truly understand just how much the Italian mastery of craftsmanship has contributed to modern life.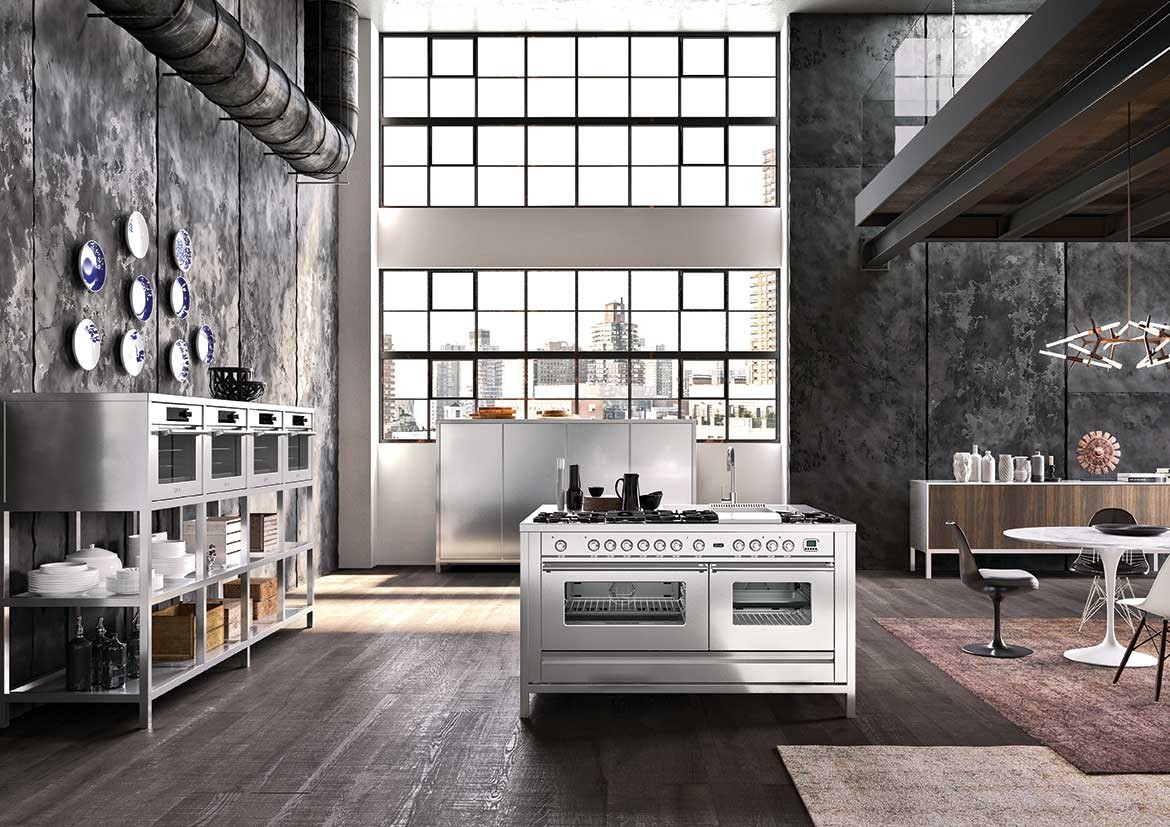 And yet, looking beyond Valentino or Ferrari, Alessi or Ponti, Scorsese or Moroso, it has always been Italy's particular mastery of food that sends the mind and body into rapture. This is something that a certain breed of person knows all-too-well: the 'Ilvenista'. People, that is, who understand the beauty inherent in that perfect synthesis of form-meeting-function. They are aficionadi of design as a way of living – as an extension of living, to be more exact. They cannot discriminate between the object of design, the visione del mondo of a country, its people and their inimitable soul.
The true giveaway to an Ilvenista, however, lies in their kitchen. Understanding the lifeigivng potential of design, Ilvenistas are so named because their life revolves around their ILVE oven, and the generations of their ancestors gathered around this oven for generations immemorial.
But you don't have to come from an Italian family to enjoy food in the same luxurious, intoxicating way. Now, ILVE brings all the passion and joy of Italian cooking to your home with a range of high-end kitchen appliances to suit home chefs of all abilities. Experience the unique thrill of biting through delicate layers of home made pasta, or the satisfaction of a perfectly roasted side of beef. Take the time while cooking to treat your ingredients with love and respect, and amaze your family and friends with the incredible results.
Founded in 1952 in the town of Campodarsego in Venice, ILVE has cultivated an attitude of design's invigorating potential for more than sixty-five years. For more than two generations, the brand's founding families of Illotti and Berno have married the Italian adoration of cuisine, and their love of community, with state-of-the-art handcrafted manufacturing capabilities.
Since first bringing European style and quality to Australian shores in 1984, ILVE has translated the Italian culinary passion into one suited to the everyday Australian home. ILVE's seamless marrying of sleek contemporary style and traditional quality and performance has brought their legion of Ilvenistas into every pocket of the world, all designerati gourmands brimming with a genuine love for food. Equally enamoured by their ILVE appliances, Ilvenistas take great pleasure in cooking food they love for people they love with the cookers they love. For them food is a process, not a product. They wouldn't have it any other way … and nor would we.
ILVE
ilve.com.au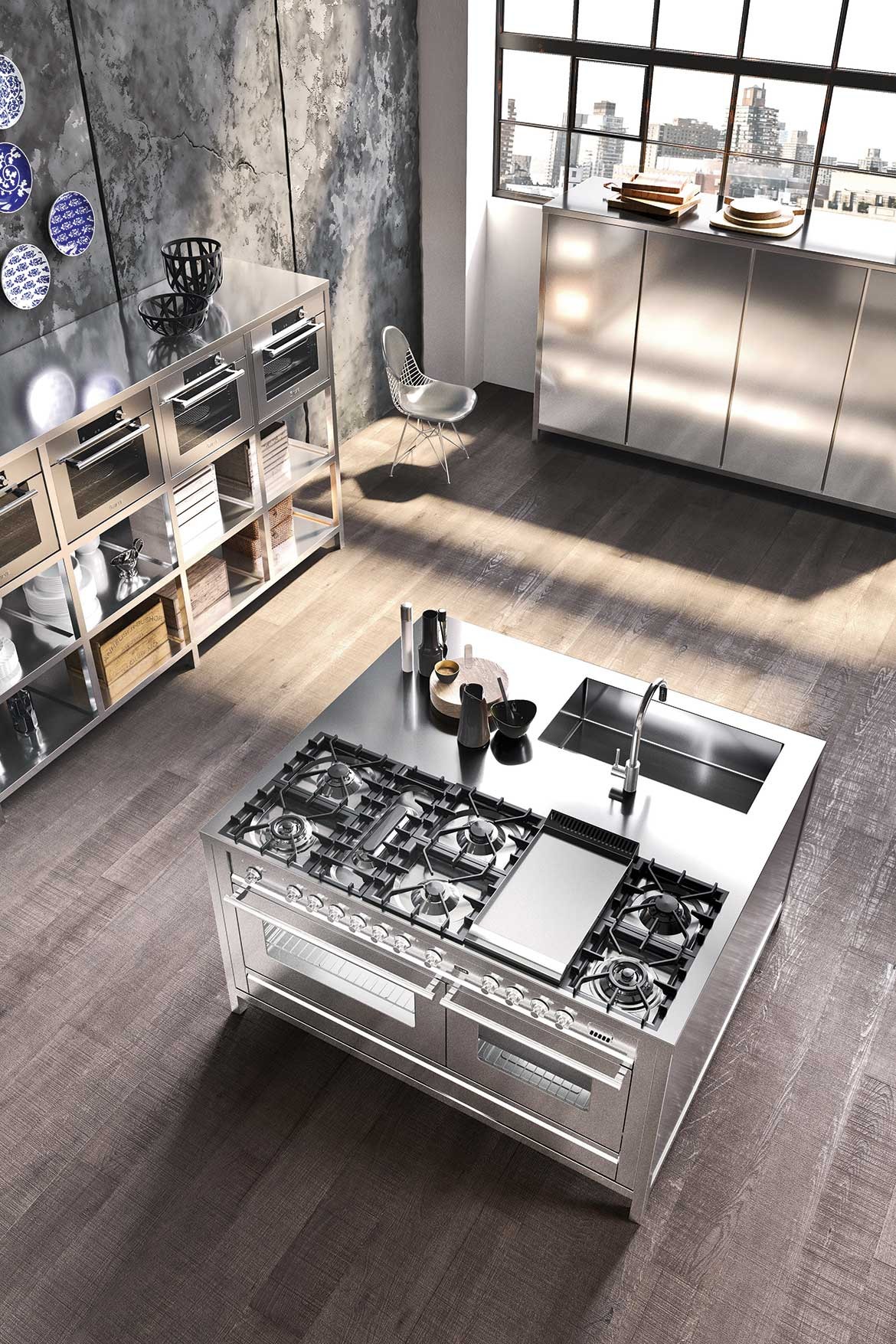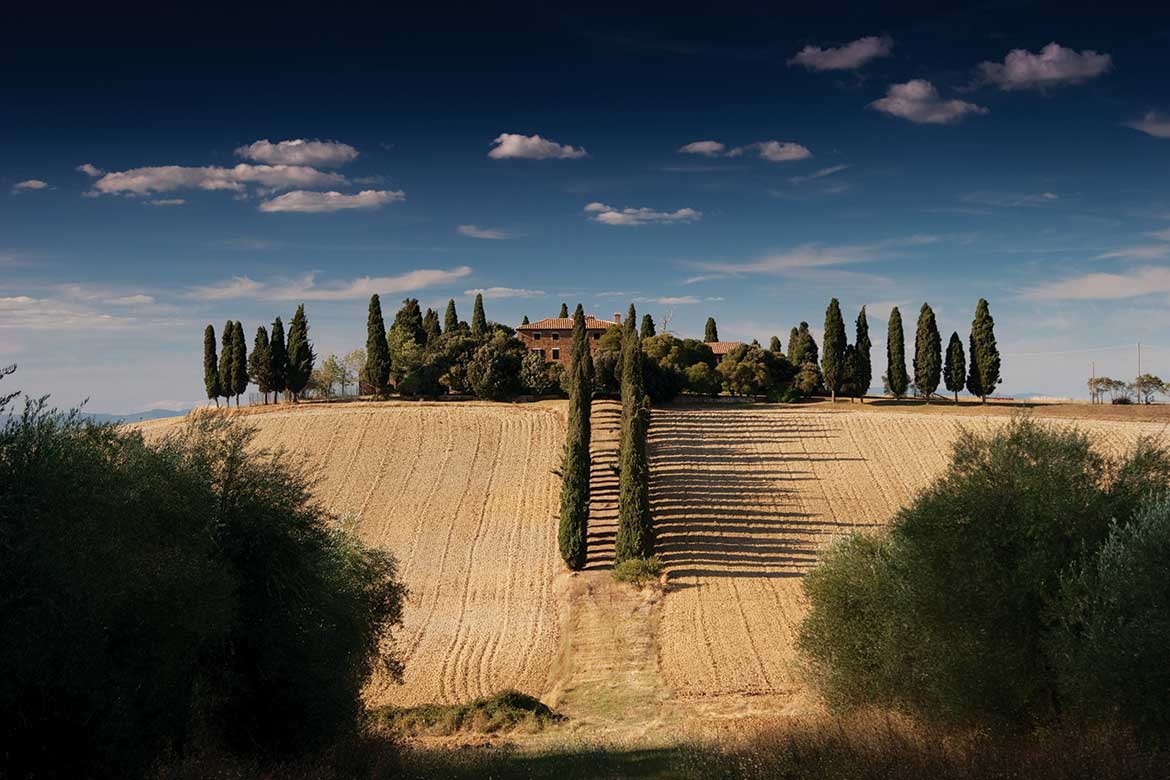 Tags: David Congram, Ilve, mcgrath
---