"My work is about fragility and strength in a poetic aspect, and about the balance between those things.  Though I'm using a lot of fragile materials such as flowers, minerals, paper and fabric, the pieces are quite very big and heavy," explains Dammermann.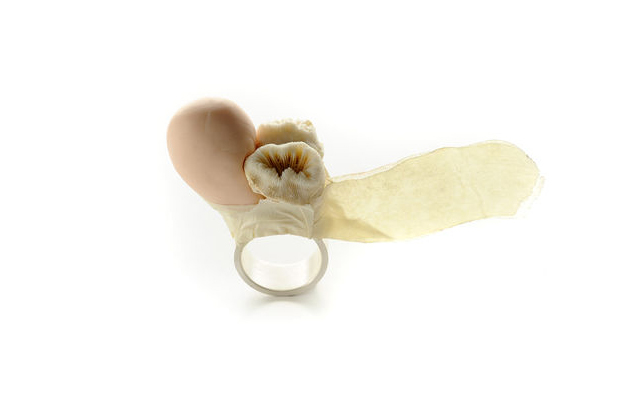 Run baby Run! // Ring // silver, shell, fimo, tape
Currently visiting Australia from Germany for a holiday, Isabel admits she cannot wait to get back to her quiet little studio in Hanover, Germany where she can go back to daydreaming and making her work.
Eighteen months after graduating from Alchemic Jewellery school in Florence, Italy she finally has her own atelier for creating and exhibiting her work.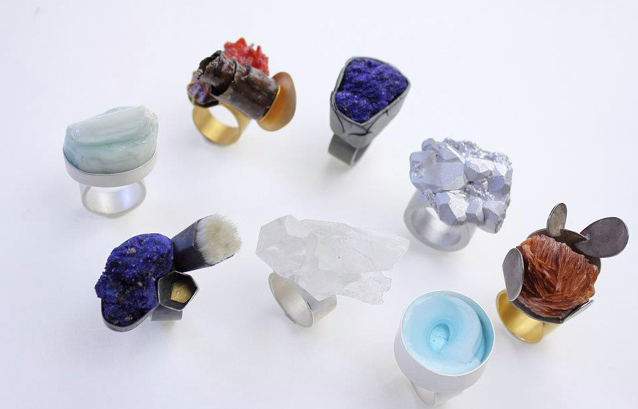 Selection of rings made in quartz, silver, gold, metal, aluminium and found objects.
"Often it's not until I look back on a piece that I see the emotion in it, or see what I was going through at the time. Dyad for example," – a broach she presented at several European fairs last year –  "is made from two circles. Rings that are intersecting and coming together, but at the same time being separated. When I look back now, I can see that I was suffering from missing my boyfriend at the time and this piece expresses emotions of separation," she says.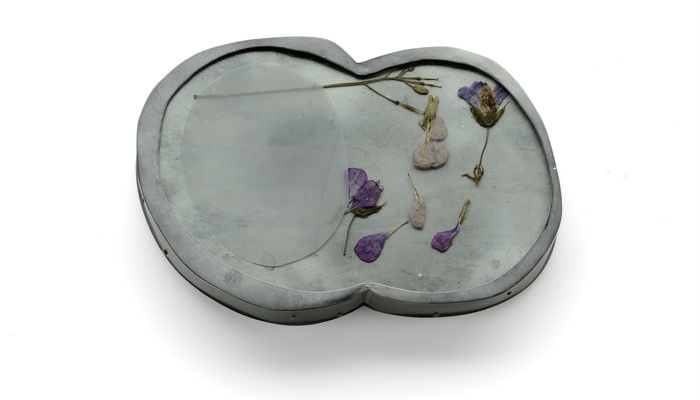 Dyad // Brooch // silver, plexiglas, wood, transparent paper, flowers, tape
Minimal and prehistoric, the sculptural compositions Isabel creates pay homage to the breadth of her emotions, to her intuitive responses to found materials.
"Sometimes one piece of quartz will hold great interest for me and another piece nothing. I'm always looking for a certain aesthetic, or for beauty – my opinion of beauty anyway."
When describing her work the young artist often falls back on words like 'transience' and the 'unconscious' to describe her process. She is quick to explain that  her training at Alchimia was more conceptual than technical, and that artists including the structuralist Manfred Bischoff fundamentally influenced her approach to design.
"Sometimes I am working on 20 pieces at once. Often they can sit around on my table for 6 months until I know they are finished. It may be that I need to add something for them to be in balance or take something away before to complete them.
"Now I make paper models and little moulds so that I can see the shape of the pieces and how they will hosue the stones, before I make them in metal."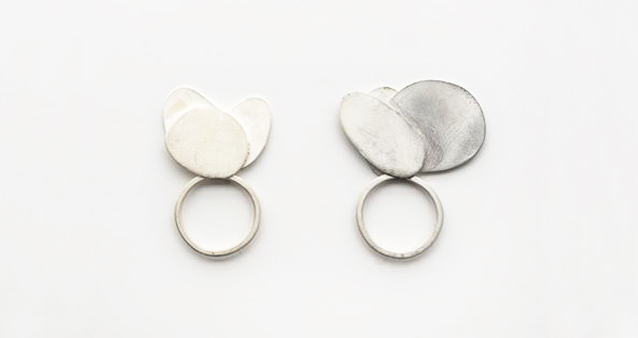 Rings; 2,6 x 3,5 x 0,2 cm; Silver
For the lithe German, with wide pistachio green eyes and fair hair, all her work is informed by the things she finds in markets, at the seaside or in parks. Placing them or setting them in little scenes, she uses modelling clay, resin, wood, silver, and Fimo to arrange the objects into pendants, necklaces, brooches, earrings and rings.
All her friends and family are accustomed to her obsession, often waiting for hours at a time while she sifts through urchins and driftwood at the beach or forages the forest floor for precious things.
"Whenever we go to a national park I am always on the ground combing through the dirt to see what I can find," laughs Isabel, taking out pair un-matching earrings that she made from rocks found on her lats visit to Australia. The two similarly size rectangles of shale are set with lace in dark metal clasps that helps them resemble two primordial shields.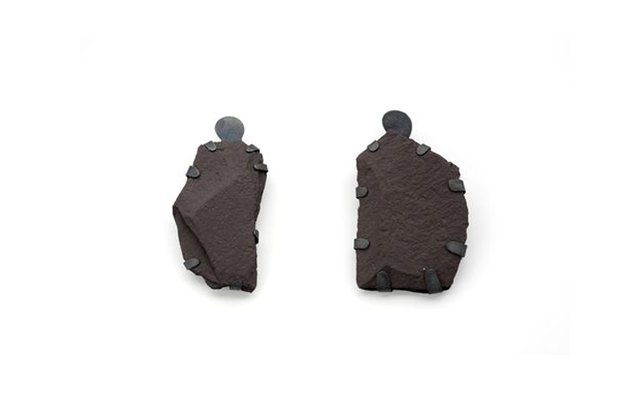 Under // Earrings // silver, shale, laces
Reflects nature's haphazard beauty, asymmetrical and natural shapes are a recurring motif in Isabel's work.
"I have my own opinion of beauty and in everything I do I'm bringing my memories, my experiences and my impressions out into the work," she says.
View more work by the artist here:
Visit the school in Florence here:
Tags: belinda aucott, hero2news, isabel dammerman
---