Light and elegant, Tango is a new table from Australian designer Ivan Woods. Designed as a table that can embrace numerous possibilities in terms of use or companion status in a room, the table was inspired by the two become one nature of the tango dance. Like that dance, the table embraces the user's desires, enabling multiple formations allowing for potential expression, improvisation and connection.
The angled leg frame and slender top of the Tango define the airy aesthetic and sense of movement of the design. A spontaneous table that is multipurpose, whether it's used for a home, office, café or retail space, Tango channels a geometric aesthetic that serves as an elegant piece that can be nested together to create layers and an arresting visual rhythm to the environment in which it resides.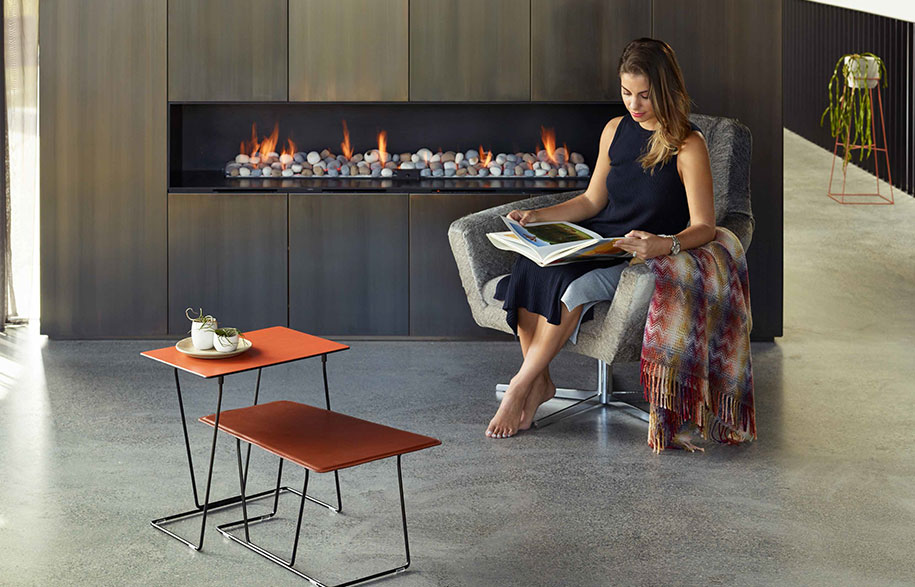 The compact size and lightweight nature of Tango make it easy to move around and suit any purpose. The tables are available with a veneer, leather or a powder coated top and are complimented with powder-coated legs. Through unifying the colours of the base and top, a stand alone table can have a refined appearance, or a mix up colours in a gathering of nested tables could create an interesting composition.
Australian made, Tango features å 5 mm thin aluminium top coupled with 8 mm wire base that uses minimal materials while still retaining strength.
Schiavello
schiavello.com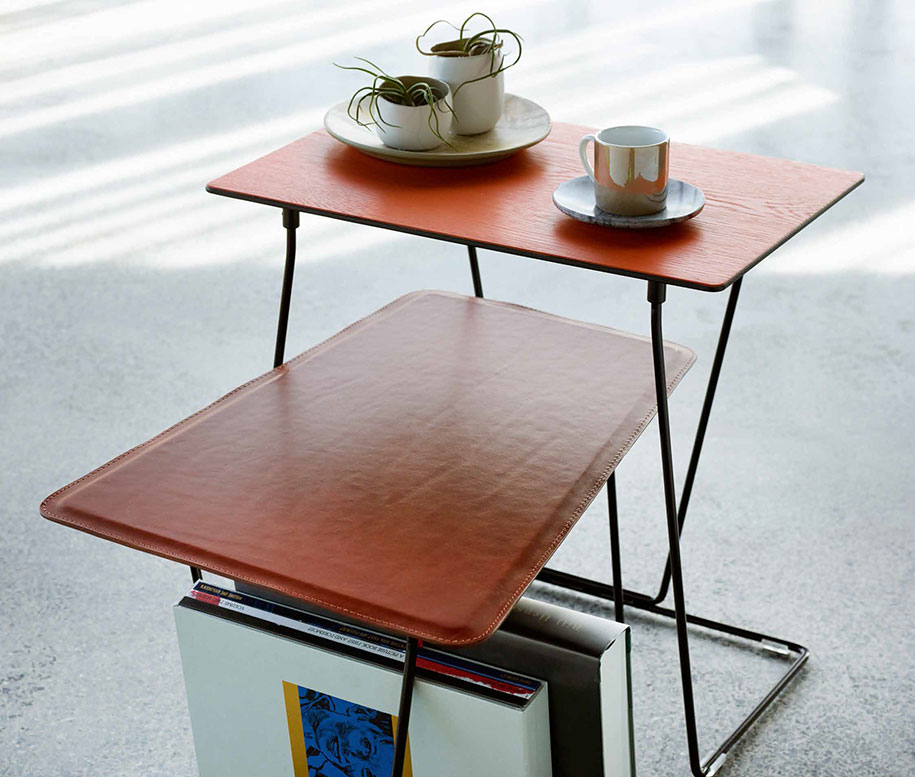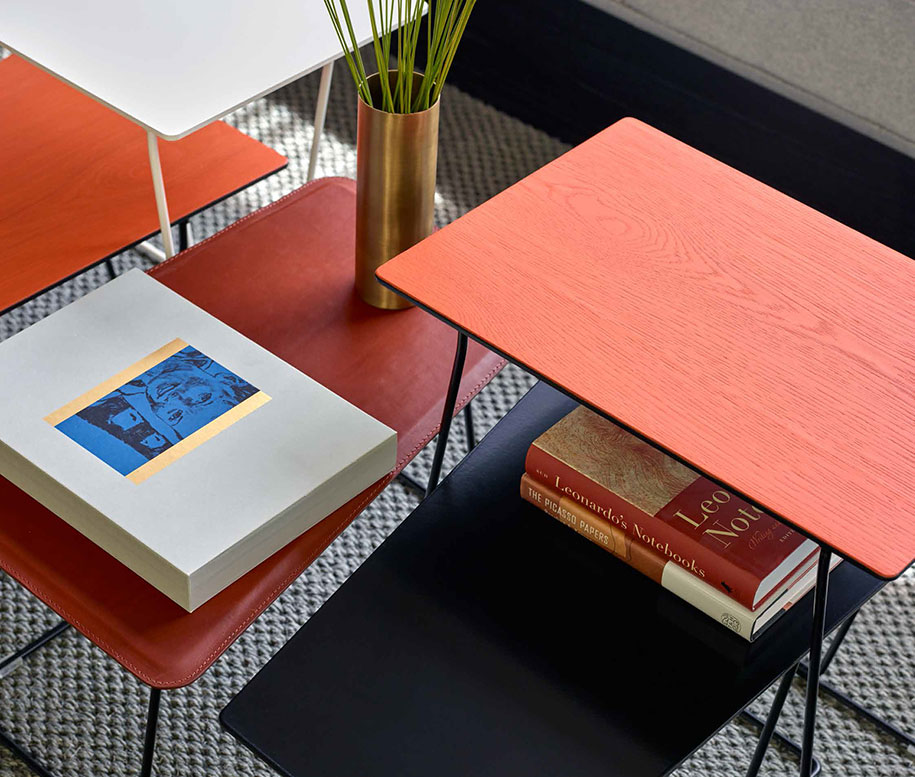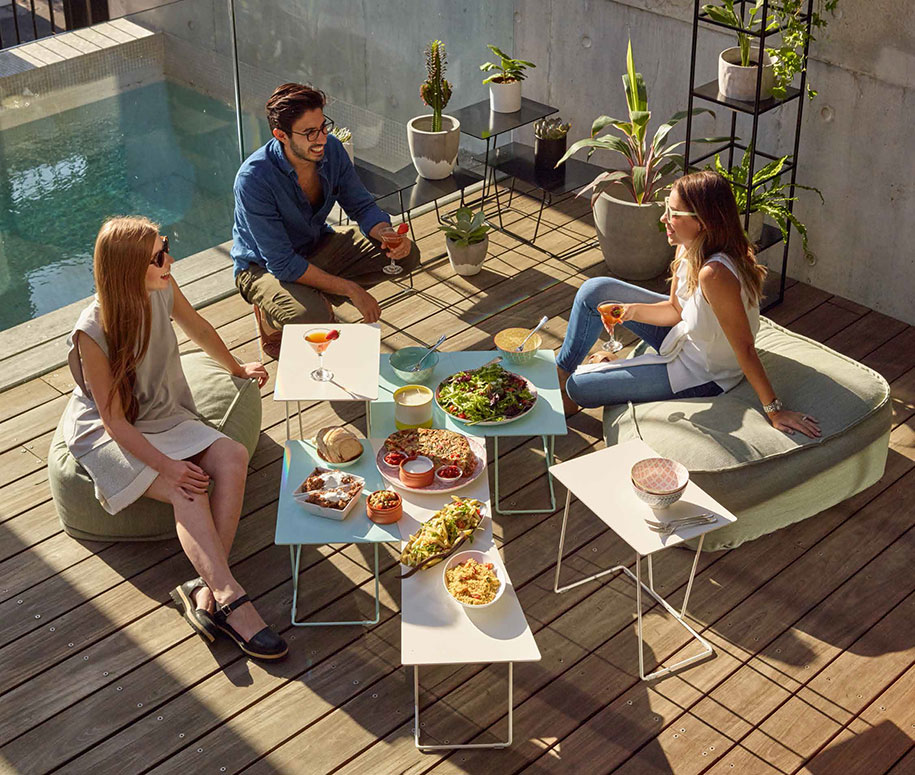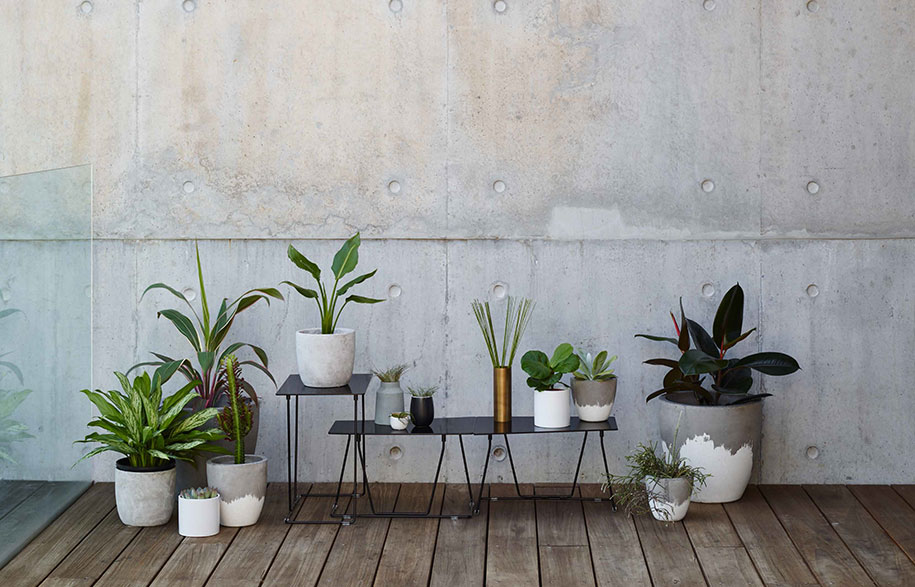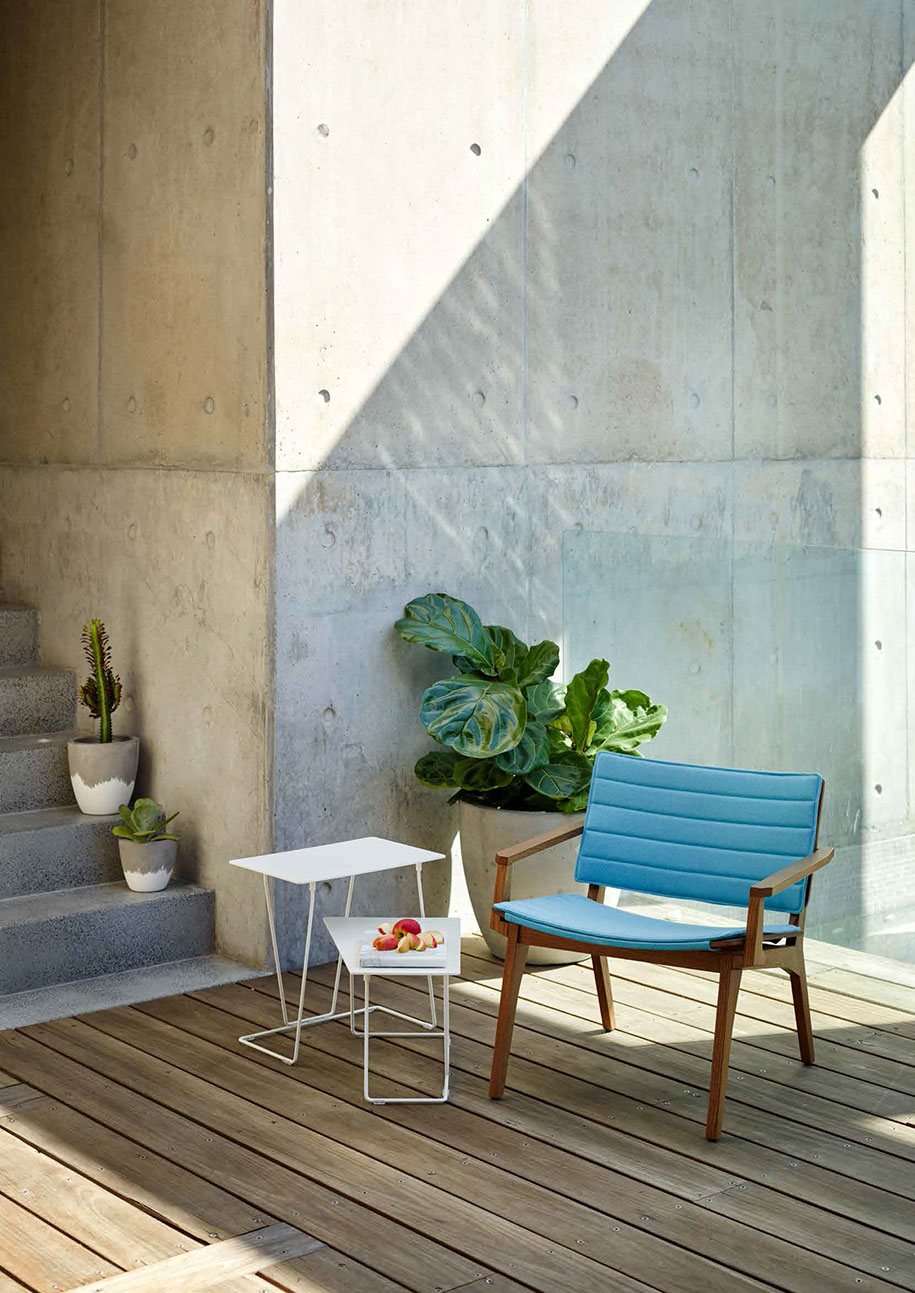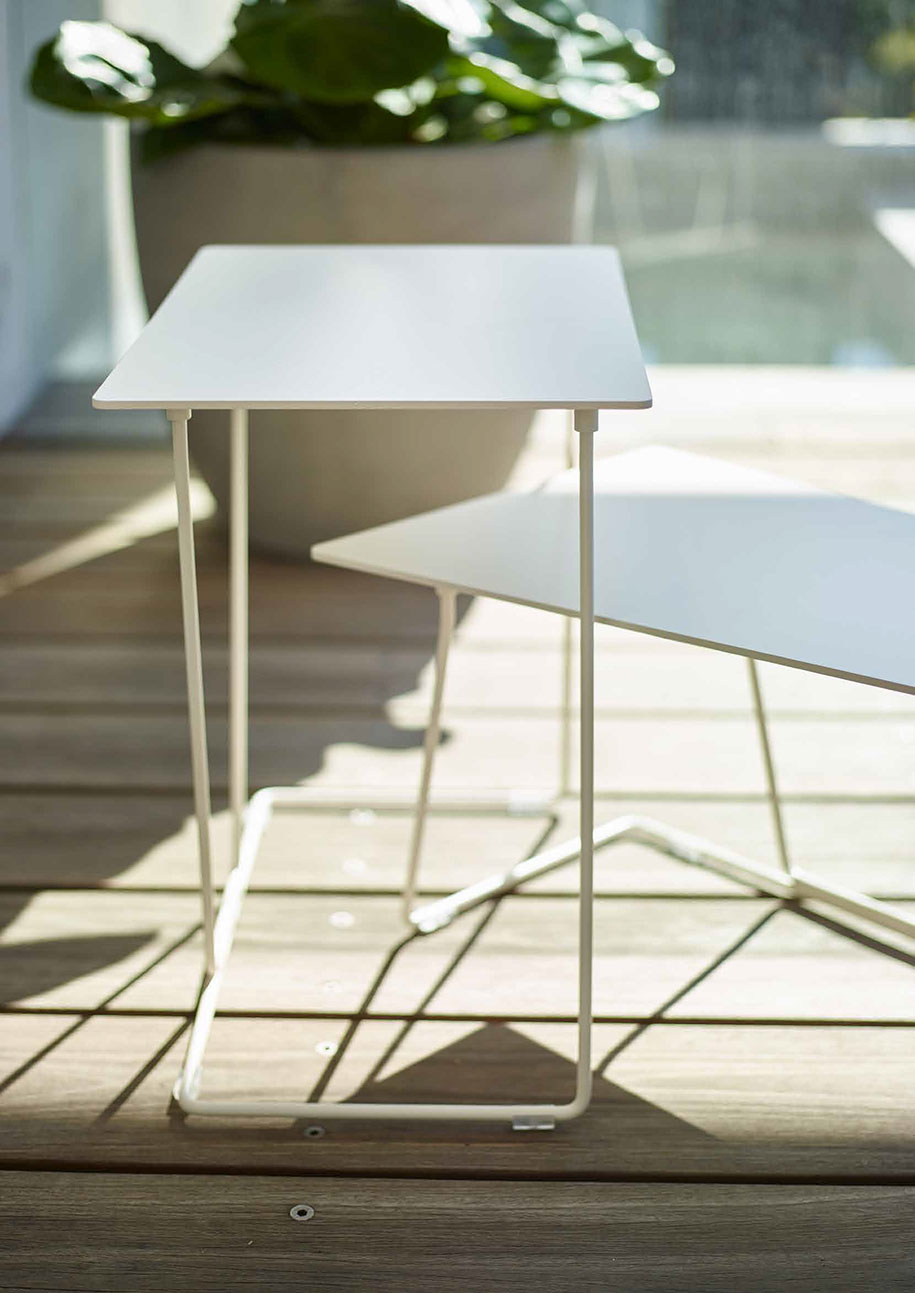 ---