Matching the low and wide proportions of the Jasper Sofa, the Jasper Bed suggests an immediate sense of relaxation. Yet this low profile hides a hidden storage area, which along with a series of clever details and design flourishes, preserve the essence of the award-winning Jasper design concept.
The wide footprint of the Jasper Bed gives the bed a floating appearance, as if it's hovering above the group – creating a form of sleep haven that encourages deep relaxation and rest.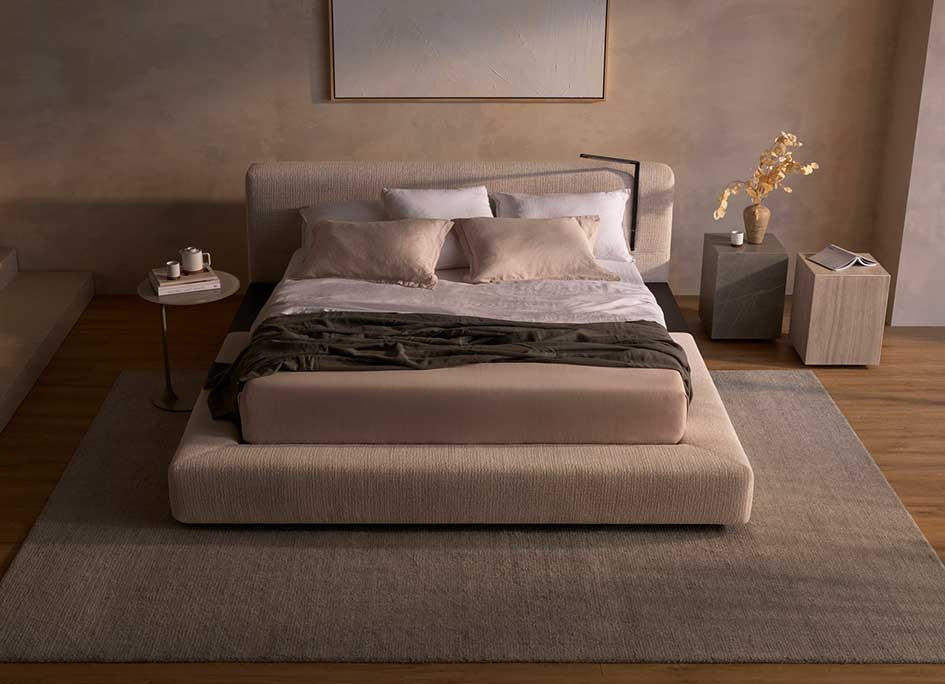 The wide footprint has been offset by the designers at King Living, who have done away with the need for bedside tables with a series of smart design flourishes.
The most immediate of these is the new Lume lighting feature – a dimmable smart light that also features gesture control options. The Lume is featured alongside an integrated side table storage area that features wireless charging for phones and tablets. Both the side table and Lume are seamlessly integrated into the bedhead and base of the Jasper, providing a place to keep items close at hand, and visible in the evenings.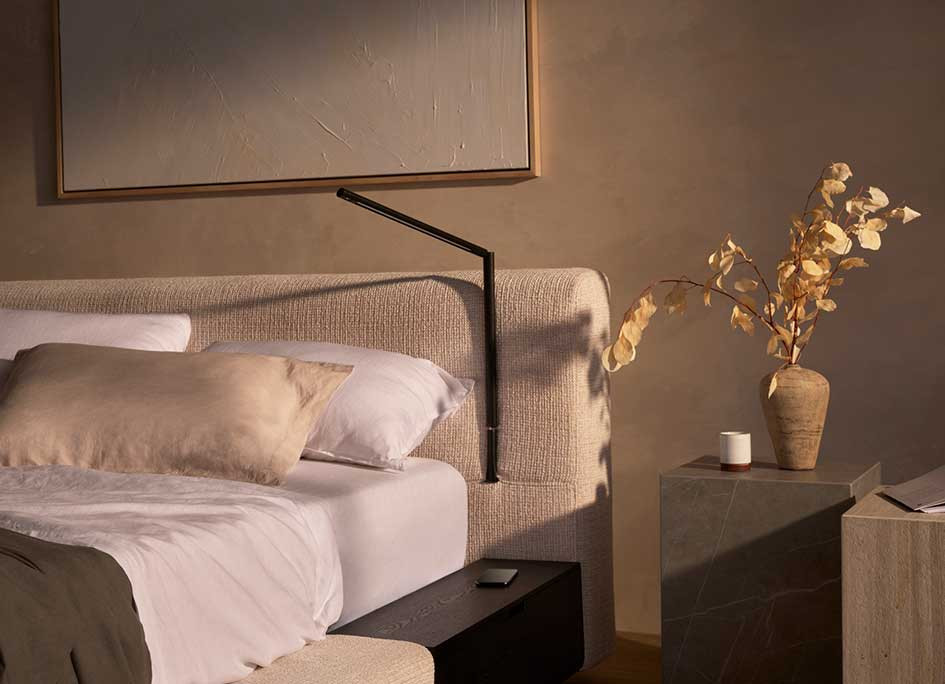 The Jasper bed base and bedhead themselves are constructed from sturdy steel frames, with layers of premium foam for maximum laid-back relaxation, and a feeling sink-into-the bed comfort. The padded headboard also provides a comfortable support when sitting up in bed, and the bed frame corners are designed with soft edges to avoid bumps in the night.
Below the bed though, is where the design of the Jasper truly impresses, with the in-built storage compartments allowing for neat storage options for homes of all sizes. Functioning through an easy-lift hydraulic system, the storage below the bed is lined with easy-care plastic tubs to protect the contents within.
Finally, Jasper's popular bed-making position takes the back-breaking work out of making your bed by elevating the mattress to an ergonomically comfortable position and providing access to all sides of the bed.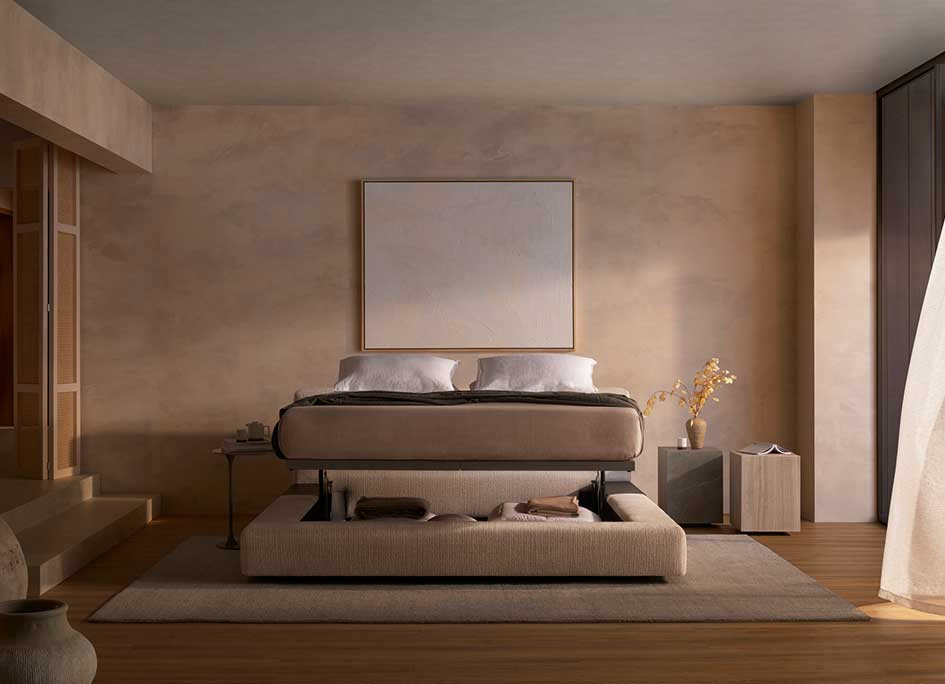 Available in King and Queen sizes with a wide range of premium fabrics and luxurious European leathers, the Jasper Bed is suited to accommodate any contemporary home aesthetic or home size. For a smaller footprint, the Jasper bedhead can also be matched with the Promenade Storage bed base.
King Living
kingliving.com.au
---