Joost Bakker is a creative visionary who is known for a passionate love of nature, incorporating plants into his installations, buildings, and design work. As a fifth-generation tulip farmer, Bakker has ample experience in working close to nature and dreams of a future where "plants should surround us in our homes and at work."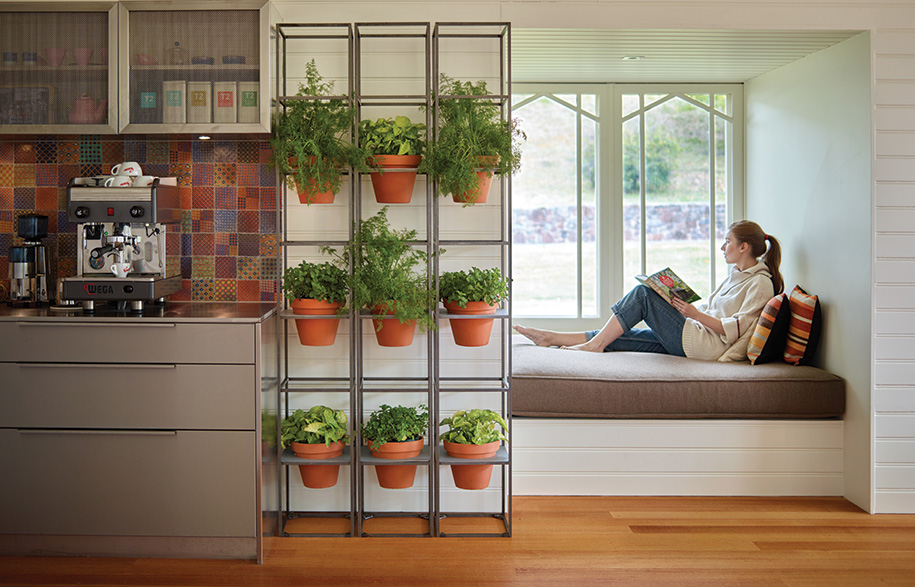 The latest iteration of his Vertical Garden, devised in collaboration with Schiavello, embodies this philosophy, making it easy to incorporate plant life both inside and out of the home. With the rise of compact living, Bakker's Vertical Garden removes the previous necessity of a spacious garden or backyard as the sole province of greenery.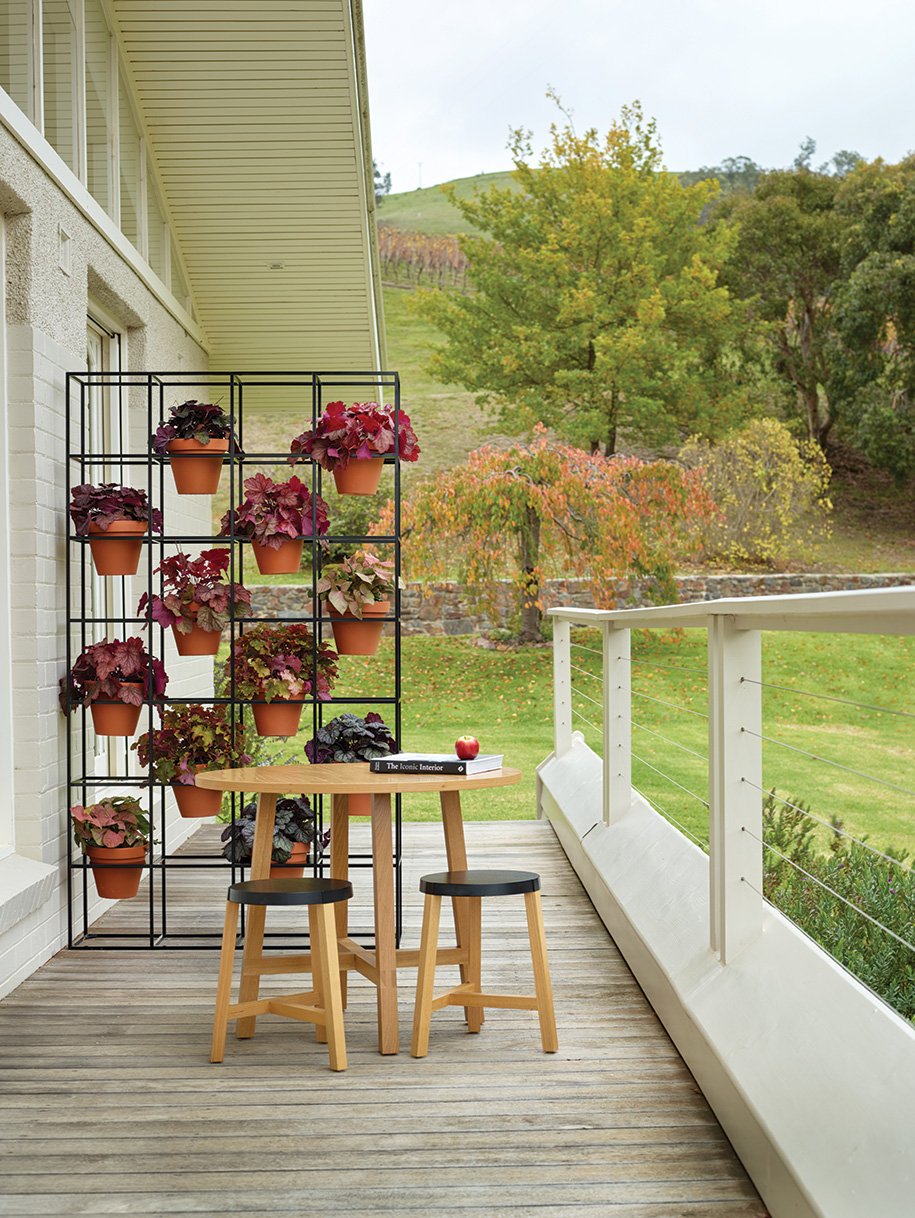 "My work has always been about bringing nature inside [and] as we spend more time inside away from nature, I think [this] is more important than ever," says Bakker. The Vertical Garden is a grid and tile system that fits as seamlessly into the home as a bookshelf, with the steel framework accomodating a variety of knick-knacks and fresh pot plants in both horizontal and vertical configurations. Its versatility in configuration makes the Vertical Garden work in spaces both large and small, allowing us to live more harmoniously with nature and all the benefits that come with this.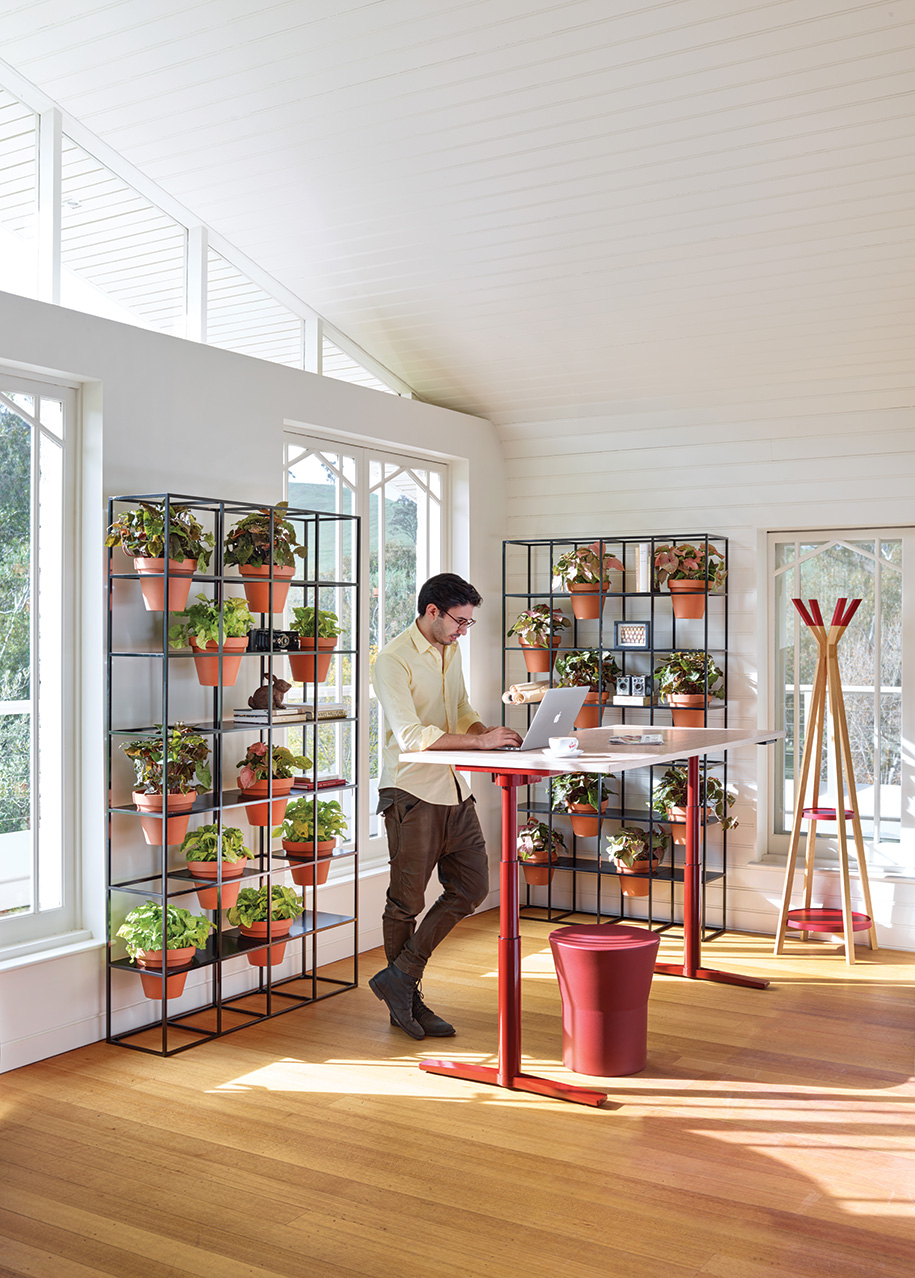 Sharing this passion for plant integration in all areas of life is Director of Schiavello, Anton Schiavello who found it a natural fit to work with Bakker on the Vertical Gardens. For Schiavello, "The idea of incorporating nature into the built environment through biophilic design is less often seen as a luxury in the modern home environment, but rather as a sound economic investment into a person's health, wellbeing and performance."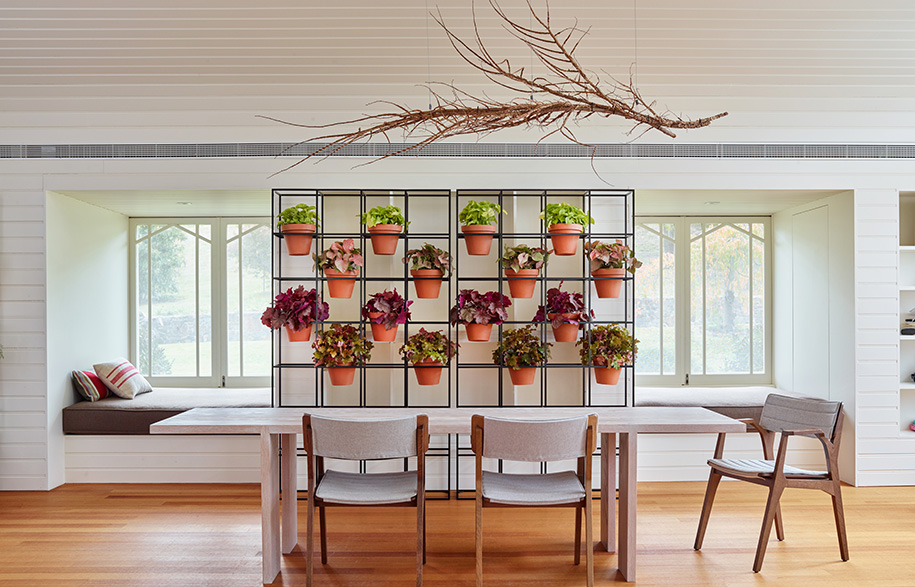 "The Vertical Garden makes it easier to surround ourselves with plants and can also be used for storage or as a room "divider," continues Bakker. "Designed with symmetry and repetitive order, these vertical gardens make for uncomplicated additions that allow the plant to be the hero."
Joost Bakker
byjoost.com
Schiavello
schiavello.com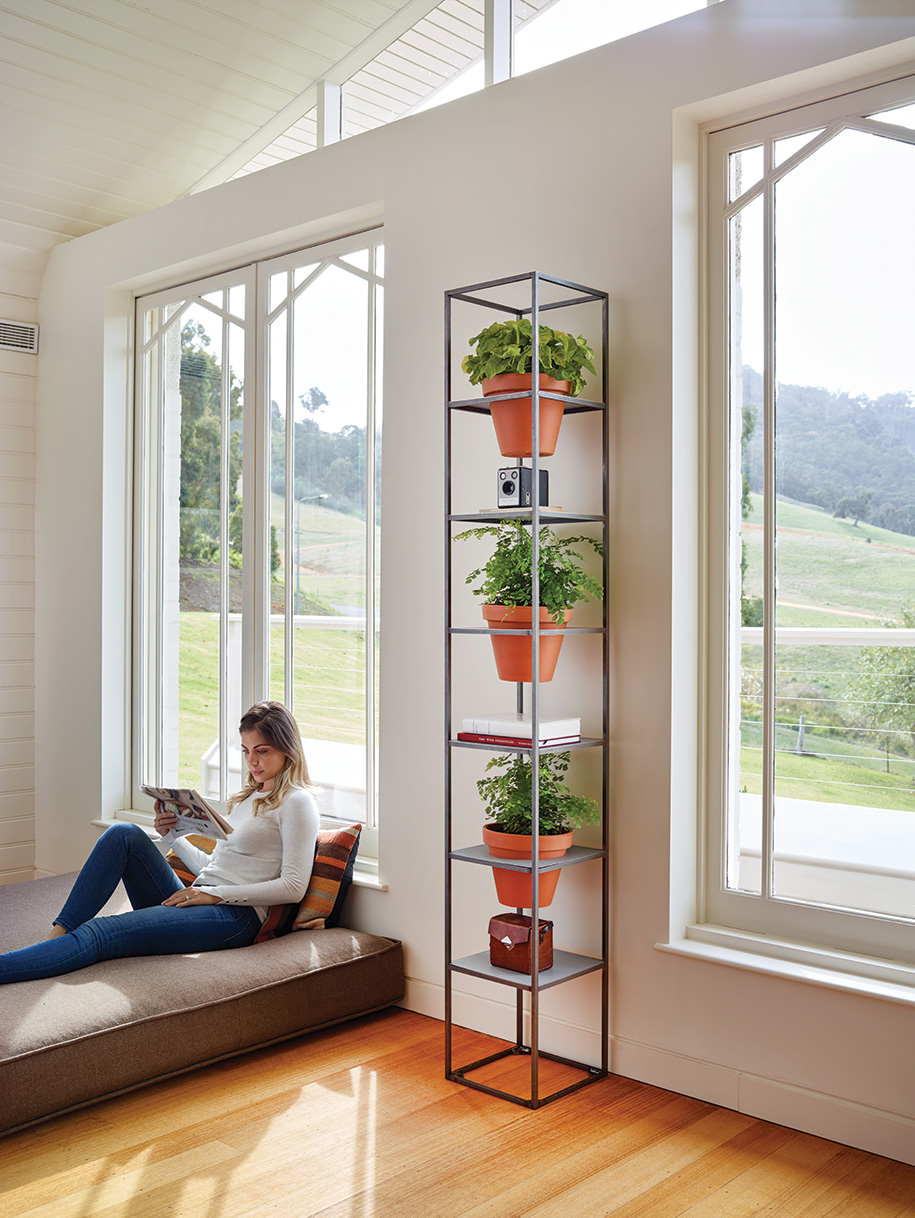 ---