Petrified birds and galloping horses all form part of Askill's organic inspiration.
Found objects, African Fair Trade gems and precious metals are fused together in his designs to create miniature sculptures he presents in elaborate cages.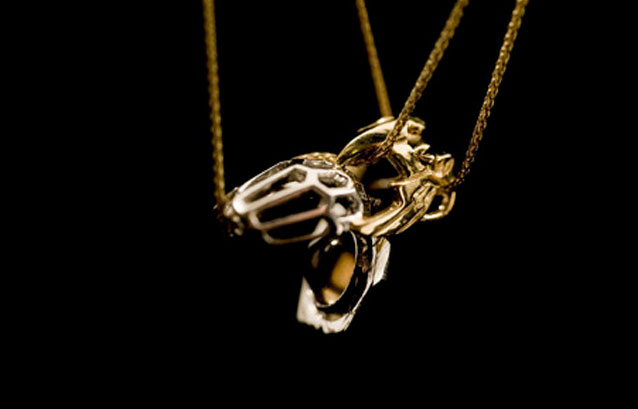 After a successful stint working as a designer for Ksubi in Sydney, Askill left Australia to assist Hedi Slimane at Dior Homme in Paris in 2007. After three years learning the ropes with Slimane, Askill set out to create his own entity. With the advent of Askill Projects in 2010 (a creative union between him and his brothers), this softly spoken red head from Sydney found himself firmly embraced the world's fashion elite.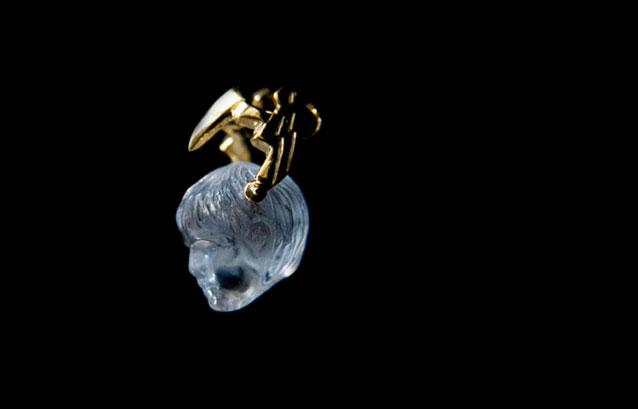 Since launching his solo career in 2010, his work in jewellery design and catwalk accessories has been critically acclaimed. He was awarded the NEWGEN sponsorship in 2011 and given the much coveted 2012 Elle Style award.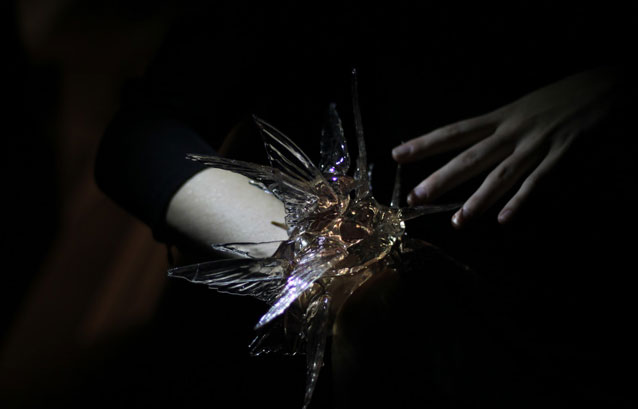 Now residing permanently in London, work unveiled by Askill at London Fashion Week in October 2011 thrust him further in to the limelight.
Often capturing movement in his designs, one of his stand-out pieces at LFW took the form of a wild bird's tail corsage. Spikey feathers move in strong spikes sharply away from the wrist. Another design from the same collection, is a more sedate pendant presenting one single sparrow thrusting itself upward in flight.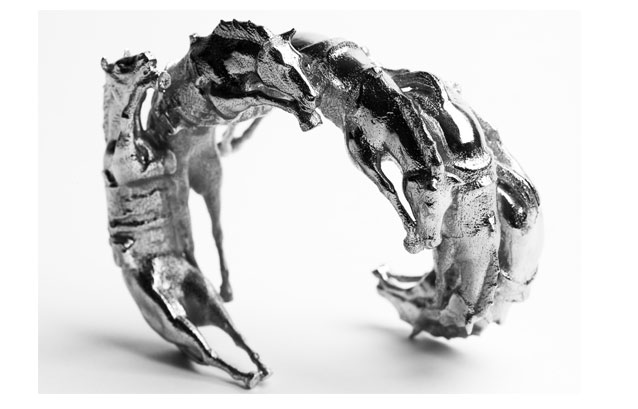 With a background in styling and illustration, Askill says he likes to work with motifs of birds, or bones to fashion up an entire collection. Starting with sketches and photos, he uses 3D and CAD programs to create little prototypes. He then hand finishes each little sculpture, before using them to cast molds.
"I think photography and illustration are so important to capturing memories. Using modern techniques for sculpture and looking at traditional ways of creating articulated jewelry is my way of bringing to life a memory or a vision," says Askill of his creative process.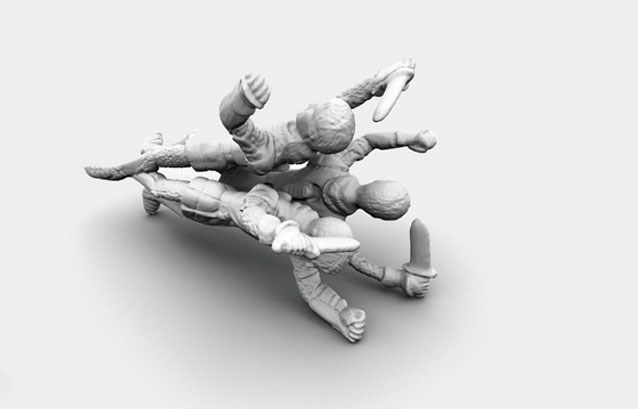 Aware of his personal passion for the natural world, he adds that 'water and any natural creations are always very relevant' to him.
About to launch a new project in mid-2012, fans of the work can touch and feel individual pieces at Land's End, Sydney; Dover Street Market and Liberty in London, Colette, Paris, globally within Rick Owens boutiques and at Opening Ceremony in New York City.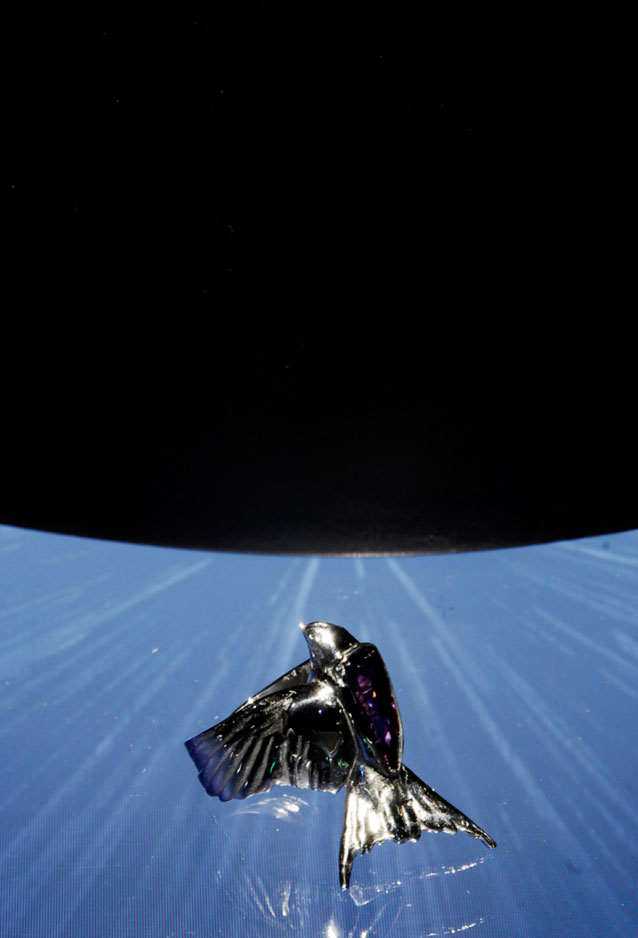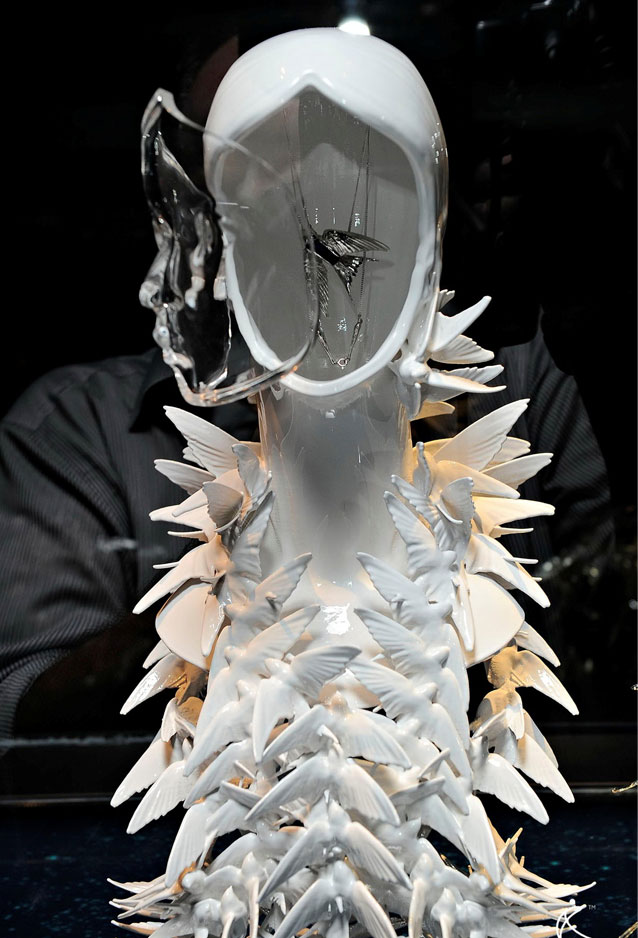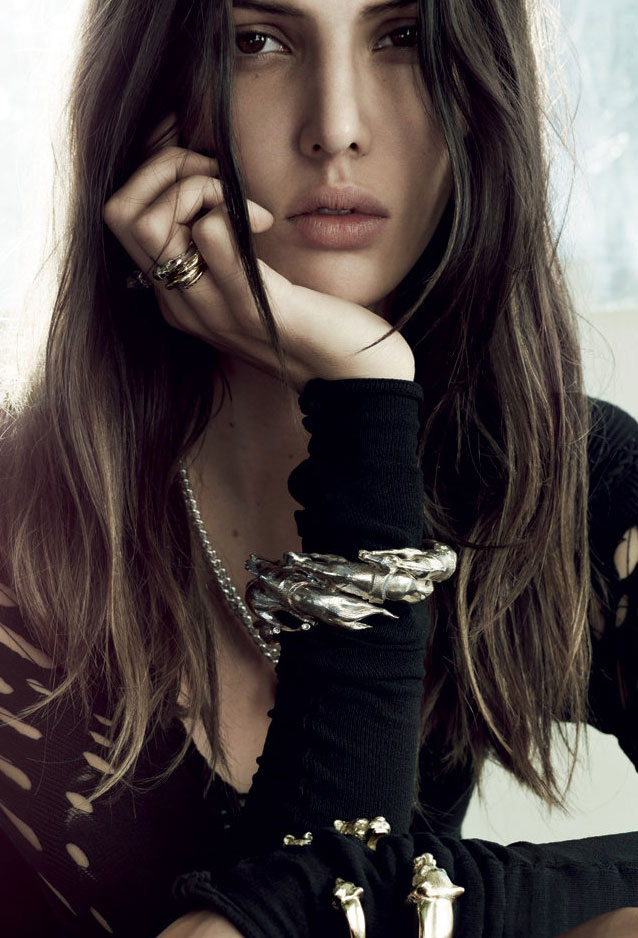 Tags: hero2news, Jordan Askill
---