On the path to true sustainability, focus is turning to the role that furniture and fitouts have to play in achieving better sustainable outcomes. In discussions of circularity, furniture and its high turnover is taking center stage, with designers asking how they can reduce wastage and specify for longevity.
Enter K5 Furniture, a family-owned business which was born out of Melbourne in the early 2000's. They're tackling sustainability and circularity head on, with a holistic business practice that celebrates reuse, restoration and regeneration. Unique in their full life-cycle approach, K5 stands apart in the industry, attracting a clientele of architects, designers and specifiers who embrace their brand philosophy and how it can positively contribute to their projects, their clients, and the environment.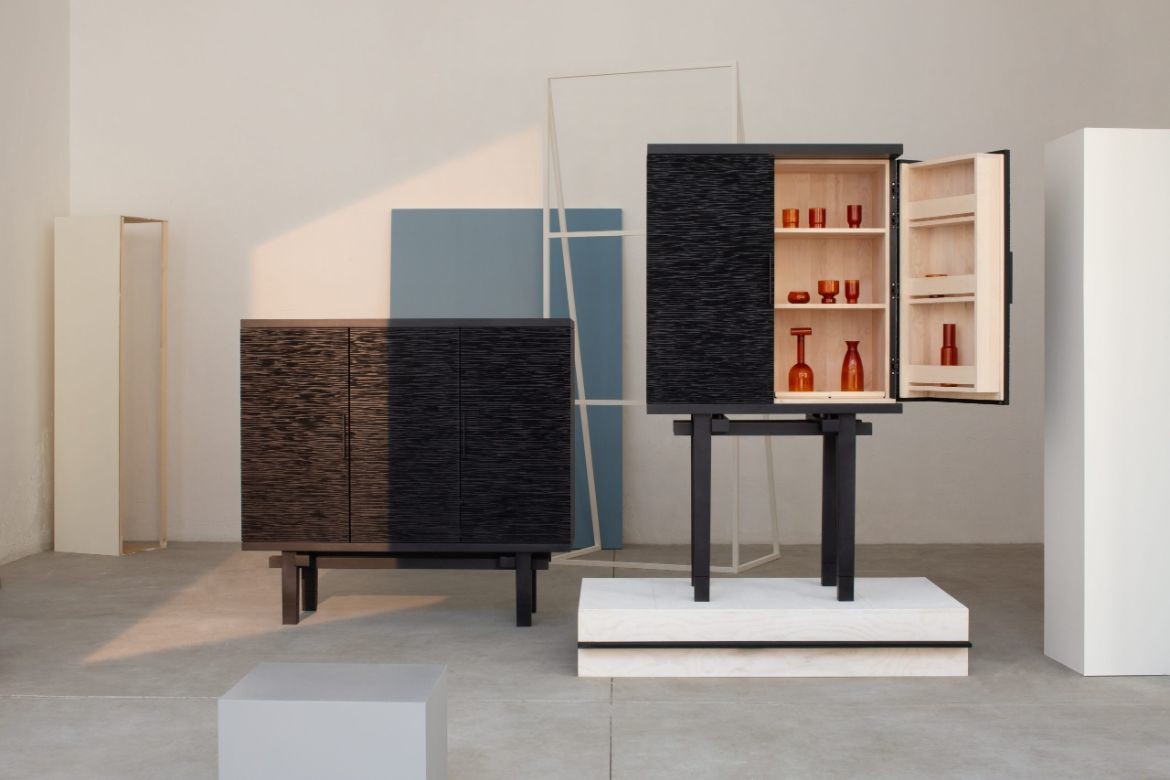 From little things big things grow
In the brand's beginnings, they partnered exclusively with Segis Italy, working with Melbourne's design scene to fill spaces with Segis' blend of functionality and aesthetics. Before long, K5 expanded their collection to pieces from Sweden and Finland – mixing Italian flair with the trademark Nordic craftsmanship. With new brands came new products, with K5 moving beyond furniture to also include lighting, acoustic solutions and furniture systems in their growing collection.
With an eye for design that works in with the Australian design aesthetic, K5 began to produce their own products, releasing a boutique line that complemented their existing product library. This escalated in 2017 when the brand worked with the Robin Boyd family and Foundation to produce the Robin Boyd Collection, a landmark release that catapulted K5 to a global name and saw their products specified in many universities and government buildings. Now, K5 lead the way in commercial and residential spaces, offering solutions to spaces of all typologies with a suite of products that promote versatility and unparalleled form.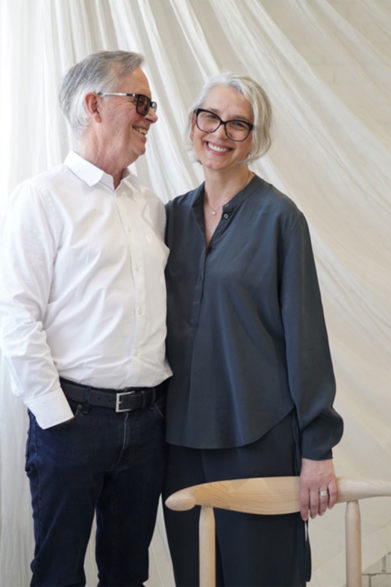 A changing mentality
As the K5 brand has continued to grow, the design industry has been growing alongside it, slowly learning more about the impact design has on the world it inhabits.
"We've begun to notice a change in the way our clients go about their selection process," says Erna Walsh, CEO/Director of K5 Furniture. "We've always worked with a clientele that are curious and committed to delivering beautiful environments that help users feel motivated, productive, and happy. Now, they're beginning to associate this commitment to a wider duty to the health of users and the health of the environment and really deeply consider the environmental and health impacts of the products they select.
Australian architects and designers are extremely knowledgeable and world leading in their sustainability practices. Our industry has worked consistently over the last twenty years to build our understanding and capabilities, and as always we find our clients are pioneers for those that follow."
It's this shifting mentality of specifiers that has really started to solidify K5 in a field of their own. Since their very inception, the brand has believed that living in harmony with nature is essential to who they are and what they do and – in a world of greenwashing – this authenticity can be felt. Designers trust their selection and their guidance for specification, happy to work alongside a company that has been doing the right thing since the beginning.
"Our ethos and that of our partners, celebrates design innovation, craft, and sustainability as an integrated whole, without compromising the health of the planet. Our focus has always been on enduring design and our products are designed for longevity, to be passed on generation to generation," says Walsh.
Circularity and sustainability
While brands across the spectrum are starting to source and manufacture sustainably, the step towards circularity is a complex one that not many have started to make. K5's circularity program presents a solution to designer's concerns about product life cycles, promoting reuse and adaptation by following the product through from design, manufacture, distribution, repair, and reuse. All products are kept in use for as long as possible, with waste captured and materials retained in productive use.
Importantly, this is understood as a work in progress, with ongoing research and collaboration in place to ensure the programs around circularity are continuing to evolve and grow.
Not only do K5 champion a circular economy, but they have a commitment to aligning their strategies and operations with universal principles on human rights, labour, environment, and anti-corruption, and take actions that advance societal goals. In short, their products are made, used and reused in the right way.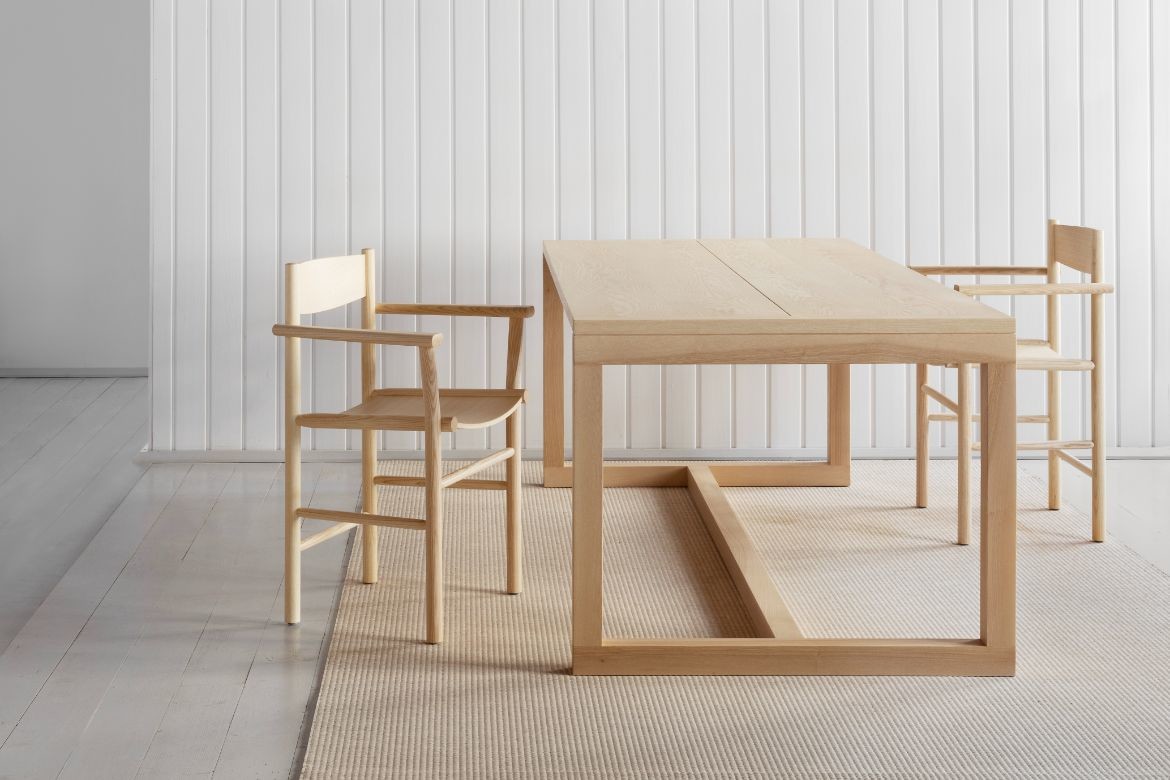 Products that feel as good as they look
But K5 isn't just a sustainability story. Their success has also been built on the legitimacy of their product collection as truly multi-generational – made to last and designed to endure.
Understanding that ergonomics are the key to successful product design, each K5 product is manufactured to satisfy human needs, prioritising how users experience the product. "Our starting point with every project is each individual's capacity for being and staying healthy," says Walsh. "We work hard to create spatial experiences that generate good health and productivity and imbue spaces with wellbeing. The products we select come with their own personality, satisfying individual human needs while enhancing the landscape of cohesive and inspired office, public and domestic environments."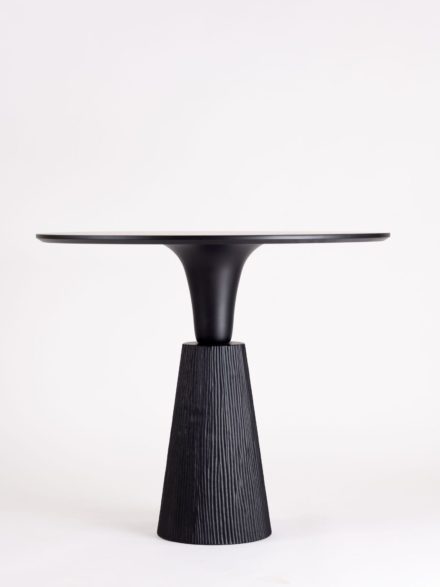 For K5, the success in any product is measured by whether or not it makes life better. But unlike many others in the space, this is not just a consideration of the life of the end user, but instead the lives of all, from the designers who dream it, the craftsmen that make it, the specifiers who select it, the employees that use it and all the millions and millions of people whose futures are made more certain by it. In the words of Erna Walsh, "we want our furniture and workplace systems to adapt, shape and encourage the dynamic processes that take place in the modern world."
With so much experience, insight and innovation behind the brand, K5 speaks to those designers and consumers who are looking to make more considered design choices. The next evolution from the slow living movement, K5 instills the best of luxury furniture, but does so in a way that puts the planet first.
K5 Furniture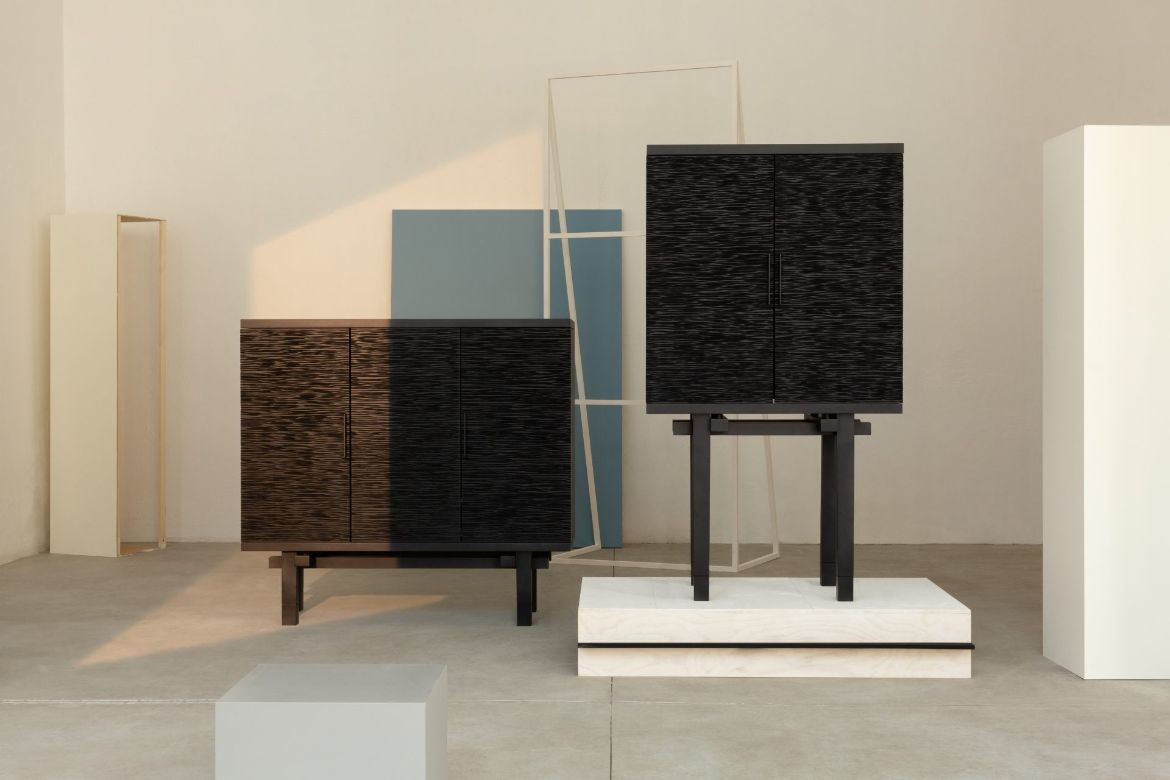 ---