Kerrie Brown is an Academy-Award nominated set decorator. Throughout her illustrious career she has worked with famous filmmakers from George Miller to Gilliam Armstrong. Yet recently, she found herself growing tired of the Australian film industry. Bored of being assigned to re-create teenage bedrooms, she turned her creative powers to designigng the kind of objects she'd like to live with.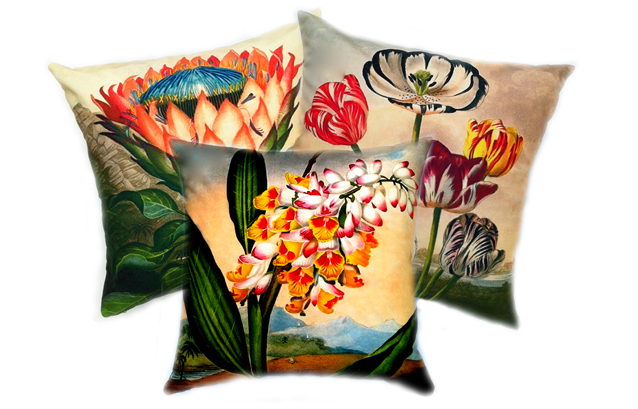 At the end of 2010 she set herself to work on a whimsical range that combines her love of art history with her love of dramatic settings. Fashioning everything from oriental lampshades to ornate screenprinted blinds, her first collection includes overblown toiles, French inspired tableware, bright;y printed cushions, gigantic wallpaper and even concepts for printing on glass and blinds.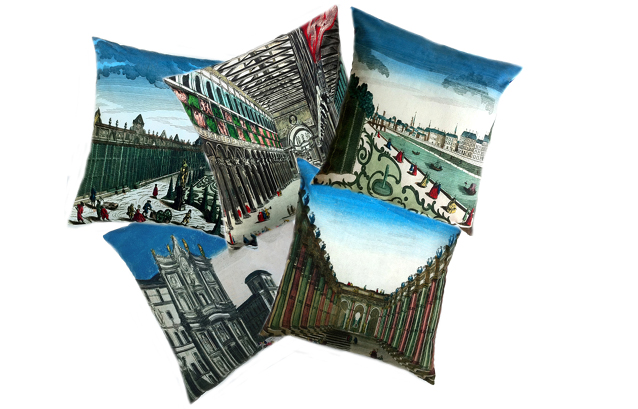 Brown has let herself go wild. Her little converted terrace at the end of Edgcliff Road Woollahra is now her film set. Ablaze with colour, her eclectic and eccentric textiles, are dished up in vivid hues that mix contemporary colour ways with traditional prints, maps and drawings.
It's a pleasurable bombardment of things to look at.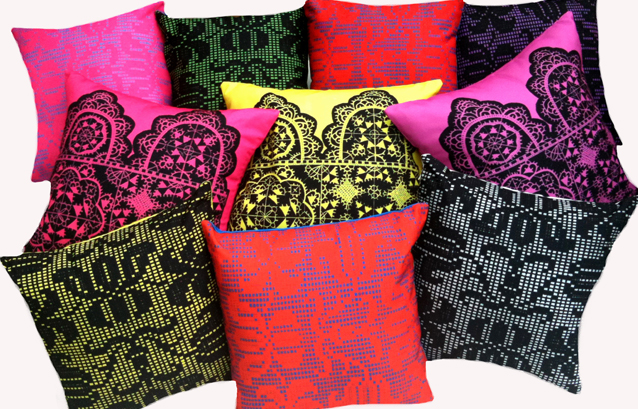 Hycianths grow up the side of recoloured 19th century print totes, little Indian princess dance on lampshades, and a muted 18thcentury map of Paris covers the ground as a large mat in the second room.
The materials that Kerrie prints on include: polyester linen blend fabrics , wallpaper, glass, artist canvas, carpet , light filter and full block out polyester roller blind fabric.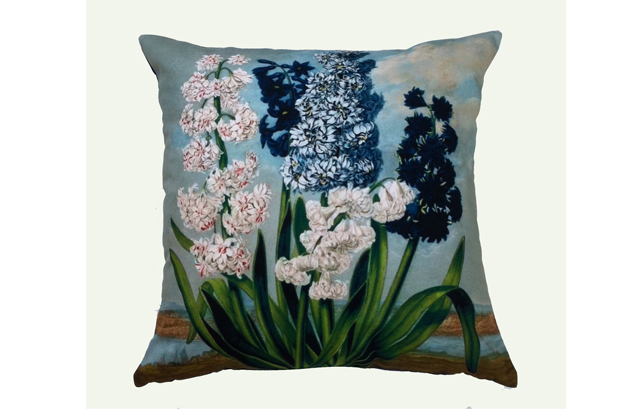 Her individual sense of style is now firmly expressed, and far from being schizophrenic, it's joyfully contagious and liveable.
Kerrie's passion for the art and design of centuries past may not be uniquely her own but she certainly gives it a fresh contemporary twist.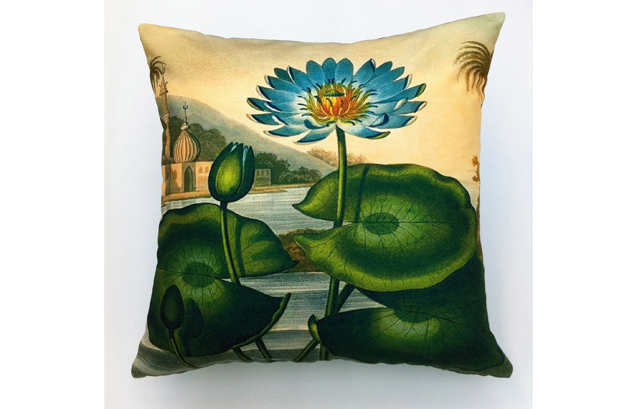 Cultivated over years of experience her current style has been honed from researching different centuries and cultures to decorate some of the most memorable film sets.
Her work with industry greats such as George Miller (on Babe), Phillip Noyce (on The Quiet American), John Woo (on Mission Impossible) Gillian Armstrong, Andrew Adamson (on The Chronicles of Narnia) and recently Guillerno Del Toro (on the soon to be released Don't be Afraid of the Dark) and James McTeigue (on The Raven) has been Brown's far ranging themic playground to experiment upon.
Currently located in Sydney, Kerrie Brown will be offering her products to the local and global market via online retailing and from her design studio in Sydney.
Visit KERRIE BROWN on line www.kerriebrown.com
Tags: Kerrie Brown
---