Creating a beautiful armchair is a difficult enough prospect. But coming up with one that is comfortable as well as beautiful is rarely achieved. We think Charles Wilson has hit the jackpot with his new Seymour Chair for King Furniture.
Wilson, a freelance industrial designer is no stranger to upholstered furniture design, although he is perhaps best known for the multi-award winning stainless steel candelabra he created for Menu (it picked up the Australian Design Award in 2007).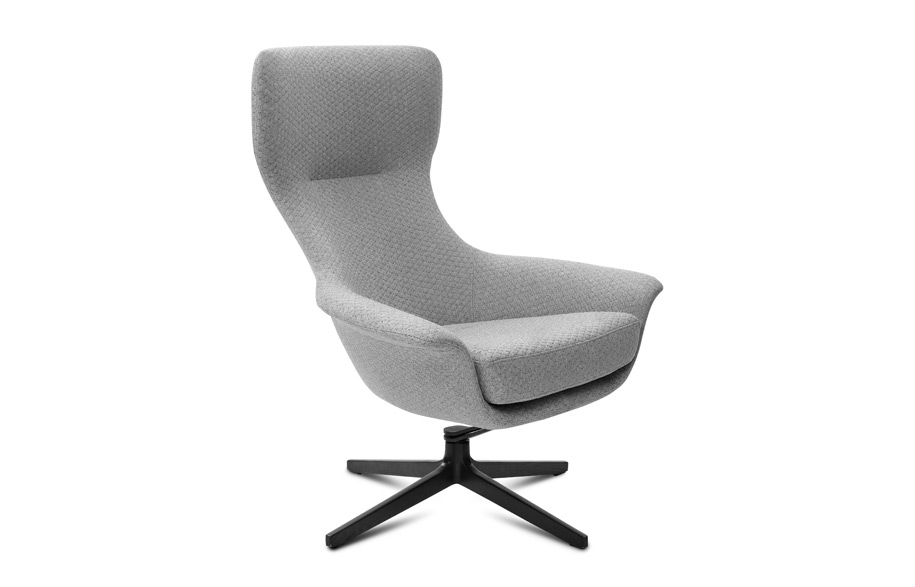 In recent years Wilson has collaborated with King Furniture to produce the Andrea; a sleek modular sofa built around an engineered steel frame. He says he sees the Seymour as an extension of this project.
"The chair has been vaguely on the table for a couple of years, but it was really up to me to step up with a concept," he says. "It took me a heck of a long time to come up with something that I was happy with and that would also suit the brand and the brand technologies and capabilities. It's not an easy thing to reconcile, but I think we nailed it in the end, I'm very happy with it."
Wilson says he set out to make a chair that would become a favourite place to perch. A place to relax in the evening with a glass of Scotch and a good book. He spent 18 months developing the chair, experimenting with mould-making and sophisticated techniques, not just for the fibreglass shell, but for the upholstery and cantilevered base.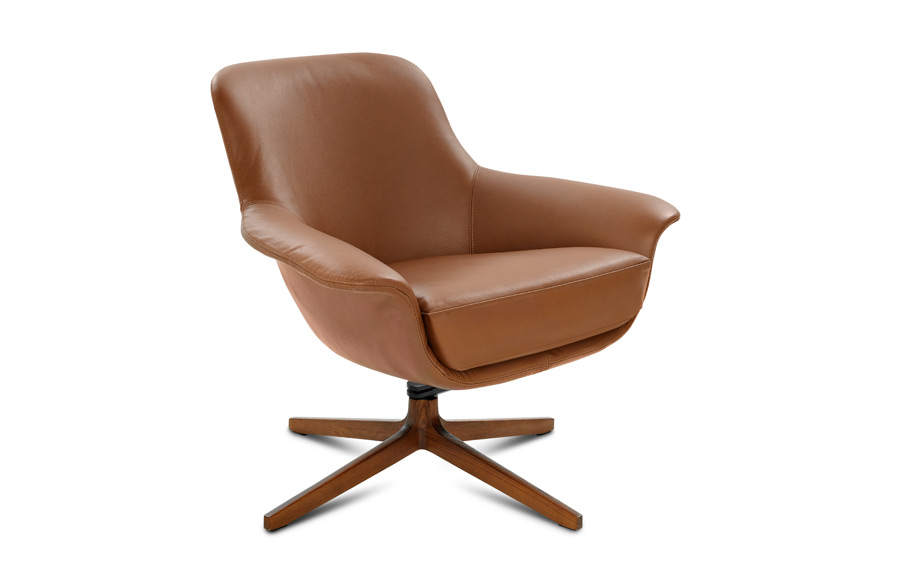 "It took us a long time to get all that right, working alongside John Levey, King Furniture's research and development manager."
There are two versions of the chair; a high-back and a low-back. Both have deep roots in mid-century modernism and draw on Wilson's exemplary knowledge of design history. "I didn't refer directly to anything directly, but I do see the Eames Lounge Chair for Herman Miller as the benchmark for a modernist lounge chair," Wilson admits. "And while the Seymour is not a gendered object, like the Eames I wanted to err towards a real man's chair."
Showroom versions include the Seymour in a brown leather upholstered finish, and a honeycomb pattered fabric weave. However his favourite to date is the high-back version finished in Indigo chenille. "It's actually a lot more classy than it sounds," he laughs. "Chenille can sometimes be a bit soft and bourgeois but on the Seymour and in that deep blue it really works."
The Seymour is available from King Furniture in the following states:  NSW, VIC, QLD, ACT, SA and WA. And online
kingfurniture.com.au
Tags: Designer Furniture
---