With this collection, Knock on Wood returns to the forest; working with bare logs, raw and rustic without embellishment. Forests have long held an appeal to designers and designer lovers alike – often beautiful, forests take little and give a lot. This collection celebrates forests and nature in all their glory.
Forest Rays
Inspired by the woods, the Forest Rays log lamp has been designed to capture the sense of mystery that forests have held in the minds of so many. Trunks and logs have been used for these lanterns, which are lit internally. Through this internal lighting, the knots and cracks in the wood allow light to leak out in an uneven and visually arresting display.
Forest Flame
The Forest Flame collection comprises a matching coffee table, mix-and-match coffee island, side table, chest of drawers, and bed. The six foot long coffee table is carved from a single log and has been treated to give a natural, burnt look finish. The pointed tip of the shape, along with the burn stains, create a sense of rustic drama in the table.
The coffee island combines a rustic aesthetic with refined modernist design. The coffee island has been designed to serve as a stylish statement in a modern living room. The three-part creation features textured teak wood, with each unit able stand alone as a separate part, or combined together to form an unusual and eye catching ensemble ensemble.
The stylish, solid wood side tables are your personal part of forest at home. Ideal in the living room or bedroom, the solid wood tables have been made through one large piece of wood being turned on its side and worked down on the lathe. Matching the side tables, the Forest Flame chest of drawers make for a continuation of the forest motif in the bedroom. A harmony of burnt pinewood with steel frame, the raw wood edges on the front of each drawer serve as statement marks and unique handles.
An ode to nature, the Forest Flame bed uses materials in their natural form, combining natural teak wood, rusted mild steel and natural linen fabric.
Knock On Wood
knockonwood.in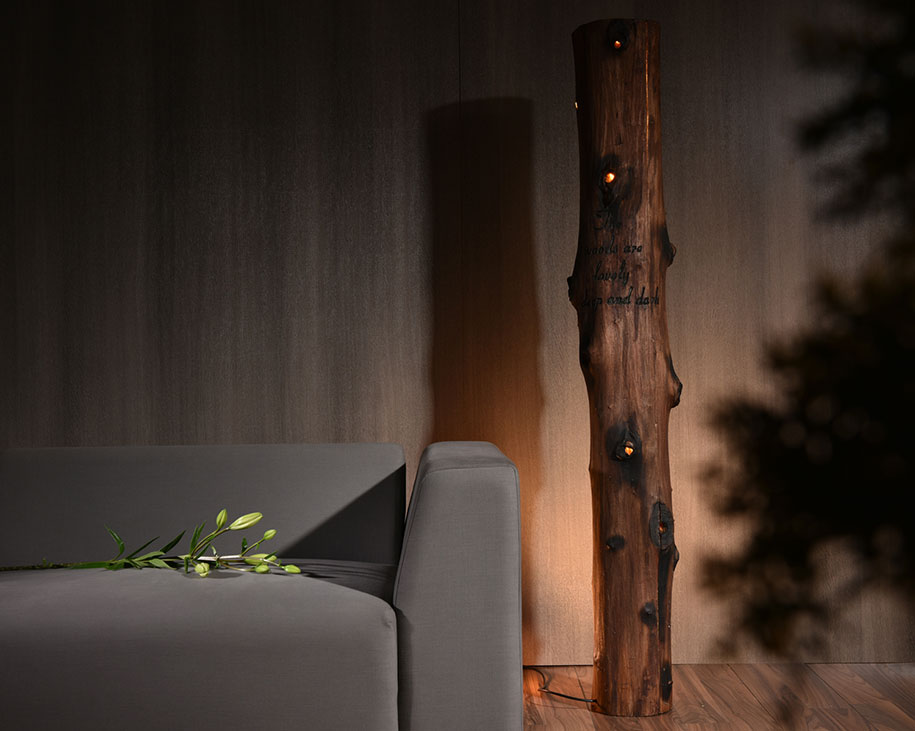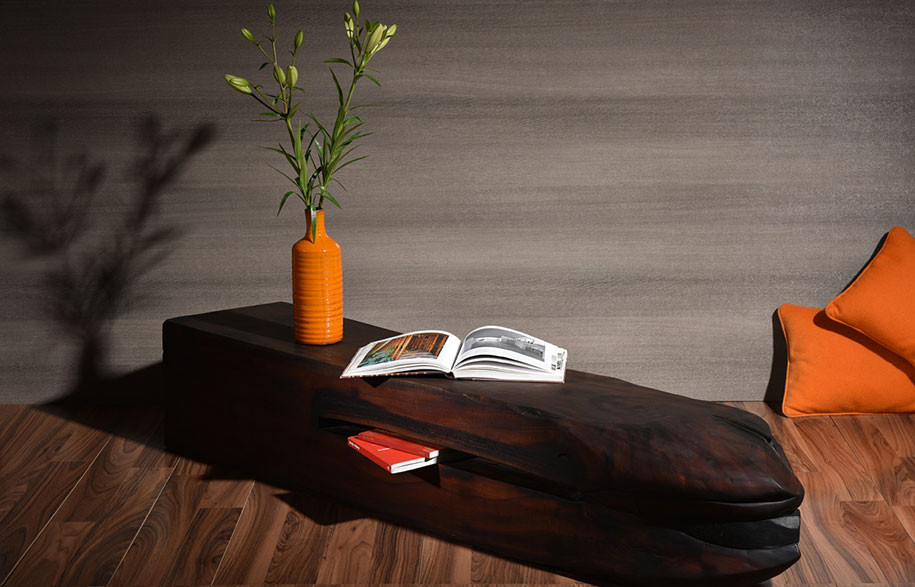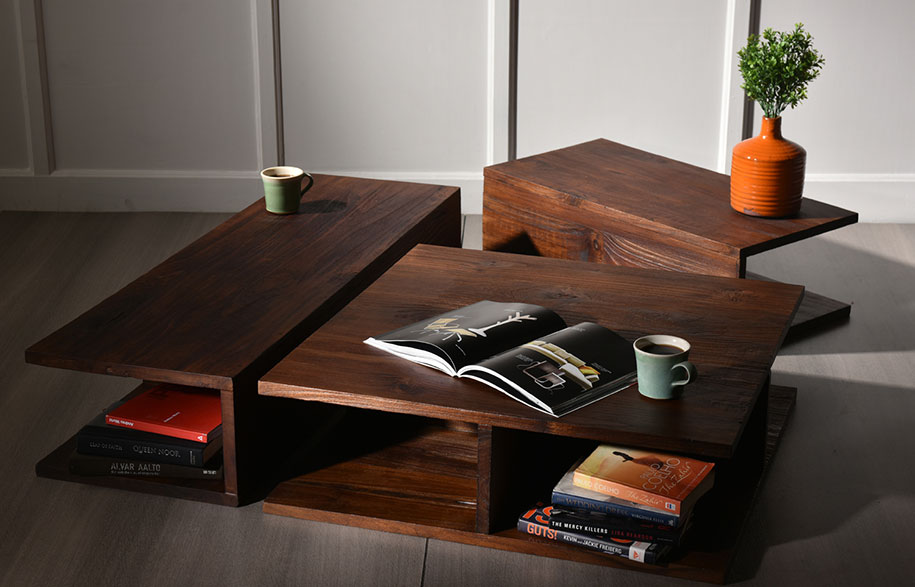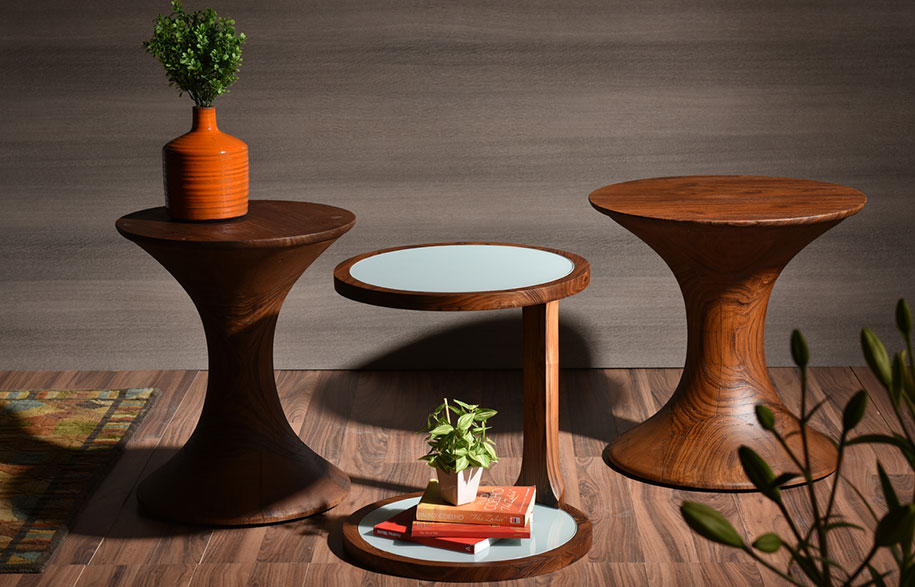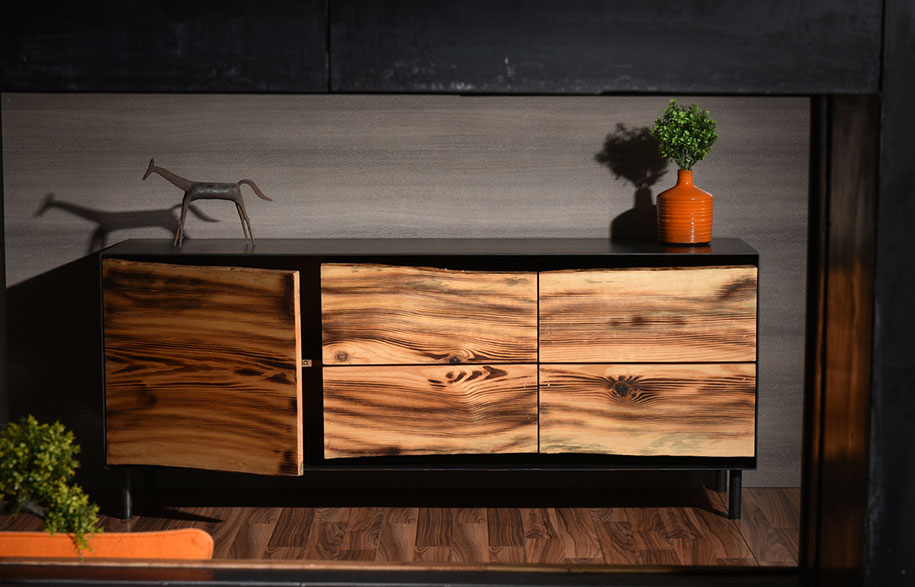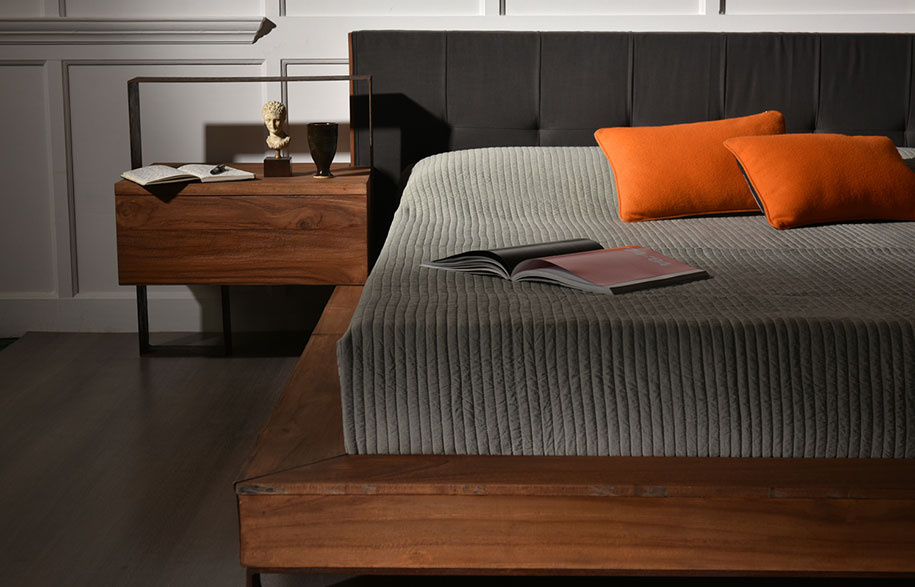 Tags: Designer Furniture
---