There are a number of reasons why side-lighting and freestanding lamps are replacing ceiling lights in popularity.
For one thing, this type of lighting provides a much more flattering general wash. Ceiling lights tend to cast deep shadows which can exaggerate negative features, while lighting that comes from eye level or below tends to feel much more natural. Another result of the naturalising effect is that lamp lighting simulates the low-level light that occurs during sunset, gently preparing the body for sleep – whereas overhead lighting can confuse the body into thinking that it is still bright daylight.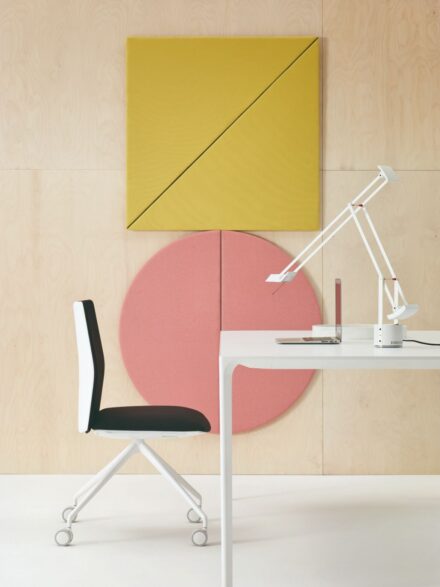 Lamp-lighting is healthier for your sleeping habits, allows you to select exactly which areas you wish to illuminate to save energy, is more convenient, and provides an avenue for design creativity. Selecting the perfect lamp for your space is a matter of style, preferences and function. Here are several options that we think will blend seamlessly into your home.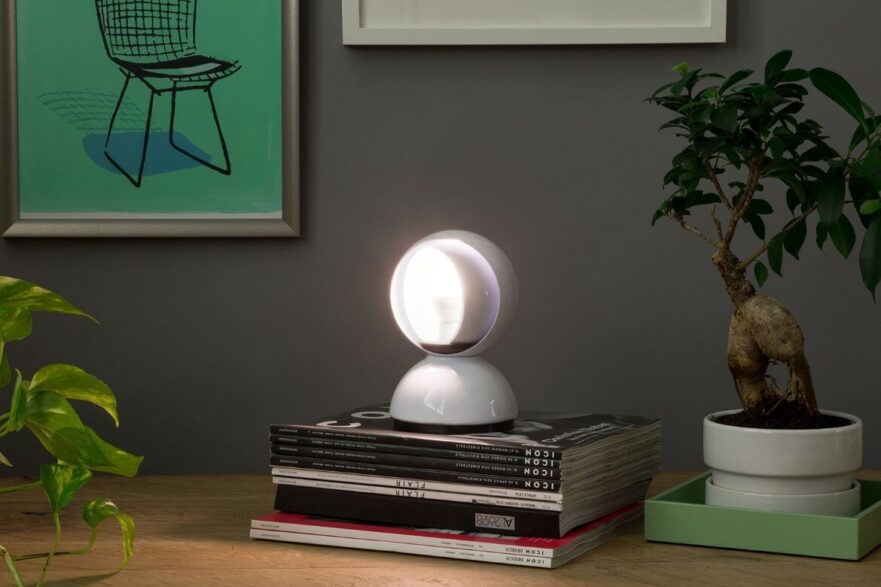 1. Eclisse Table Lamp – Designed by Vico Magistretti
The lamp that sparked a design revolution; this piece won the Compasso d'Oro Award in 1967 and went on to represent the best of Italian design worldwide. Originally inspired by the miner's lamp Jean Valjean carried in Les Miserables, the Eclisse encapsulates an avant-garde balance between competing ideas of form and function.
Eclisse is incredibly versatile and will adapt to suit not just any living room, but any situation and mood – it can provide direct or diffused light using the fixed outer shell and moveable inner shell. This allows the user to adjust the intensity of the light as the rotating inner shade hat eclipses the light source. For an innovative and intuitive design packed to the brim with cultural significance, look no further than the Eclisse.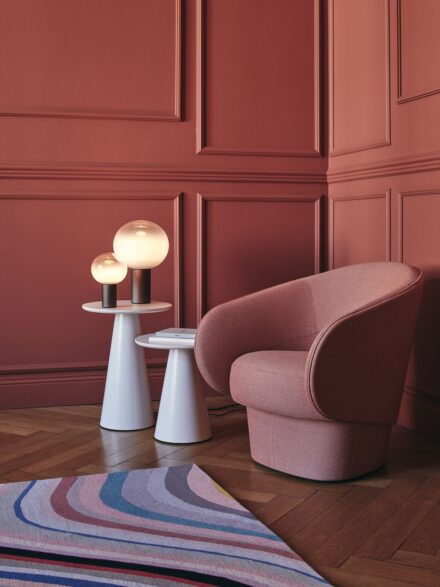 2. Laguna Table Lamp – Designed by Matteo Thun & Partners
A figure of pure elegance shaped by harmonious curves, Laguna is a collection of various hand-blown glass lamps. Supported by lacquered metal, chrome and brass cylindrical bases, this lamp has a mystical quality reminiscent of a crystal ball. Combining quality craftsmanship with cutting edge technology, this lamp is environmentally friendly and features the latest LED technology. The design of Laguna was heavily inspired by the lagoon of Venice, taking cues from the captivating atmosphere of soft light, mist and mystery. Find out more about Laguna Tavolo.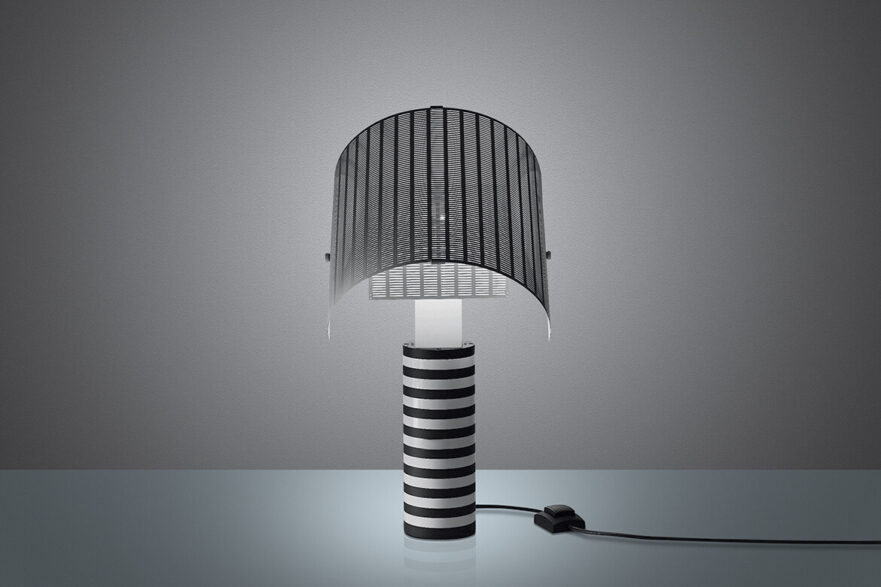 3. Shogun Table Lamp – Designed by Mario Botta
A marvel of design iconography, this piece forms part of the Metropolitan Museum in New York's collection. Innovative and adventurous, the perforated steel structure casts shadows and ribbons of light which dance around the room as the reflectors move. See more.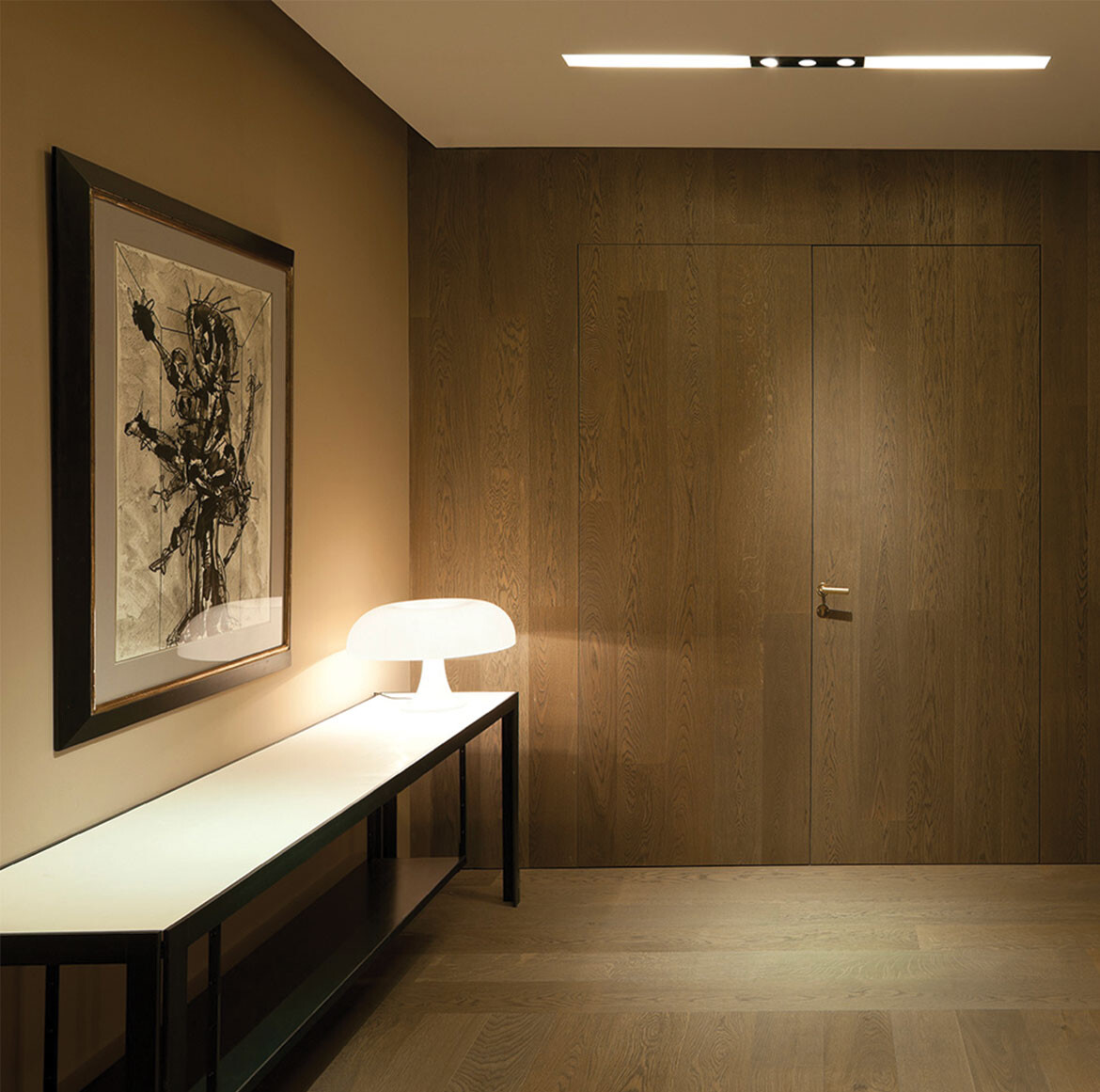 4. Nesso Table Lamp – Designed by Giancarlo Mattioli and Gruppo Architetti Urbanisti Citta Nuova
A glamourous symbol of futuristic vision, this lamp was designed in the 60s and revived in the "Modern Classics" reissued line. Heavily inspired by the curves and beauty of the natural world, the structure resembles a wild mushroom, illuminated by the cup. Part of the permanent collections of both The Metropolitan Museum of Art and the Museum of Modern Art, the Nesso Table Lamp holds extreme cultural significance and represents perfect symmetry between art and utility.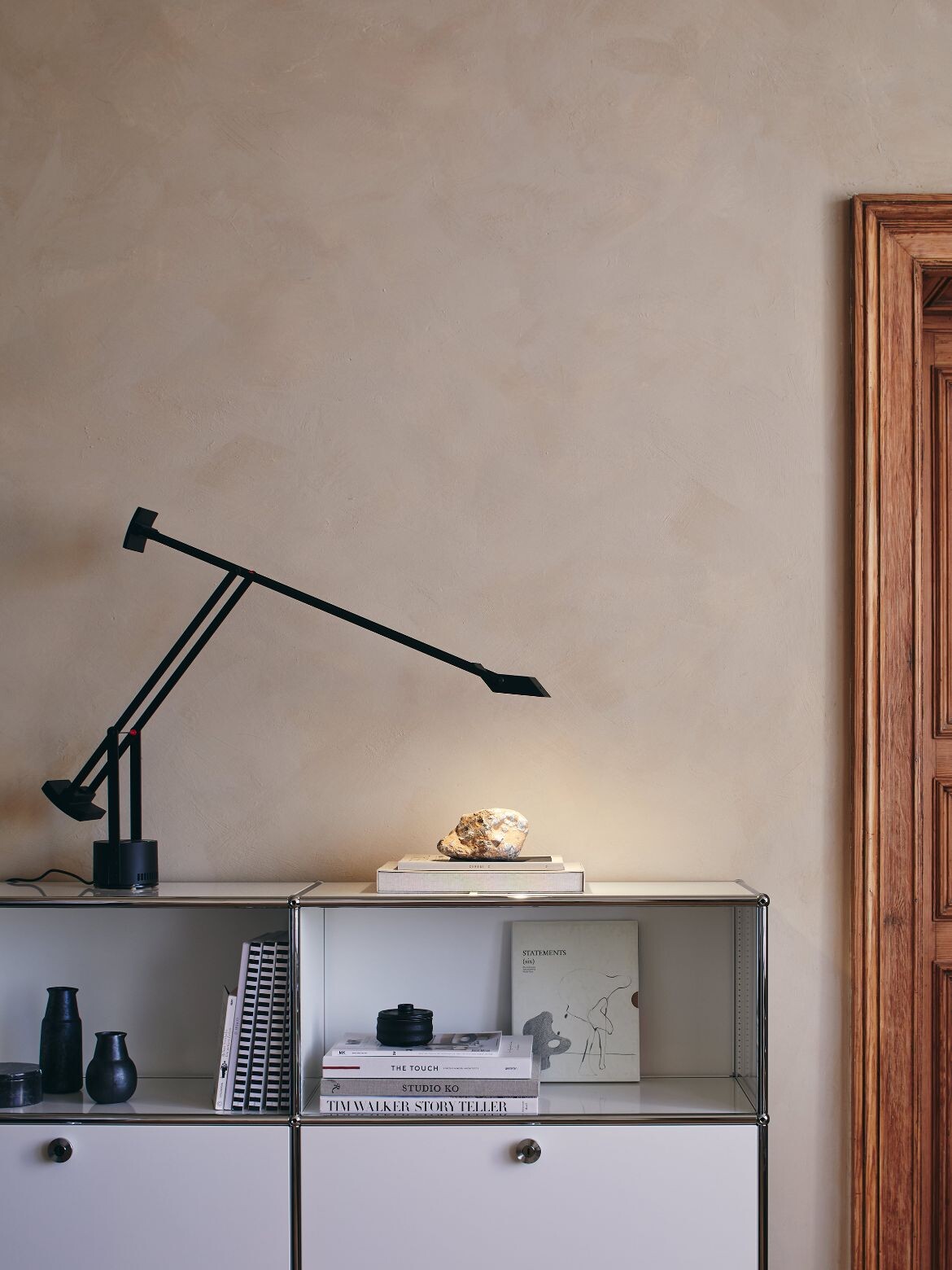 5. Tizio Table Lamp – Designed by Richard Sapper
Yet another iconic peice of Italian design history, the Tizio Table Lamp also features in the permanent collections of The Metropolitan Museum of Art and the Museum of Modern Art in New York. An effortless blend of function and style, this lamp remains utterly contemporary despite its semicentennial origin. Unchanged in the 50 years since, the structure is shaped by a sophisticated principle of balanced counterweights and electrical conductor arms allowing the user to direct the light at will. Read more here.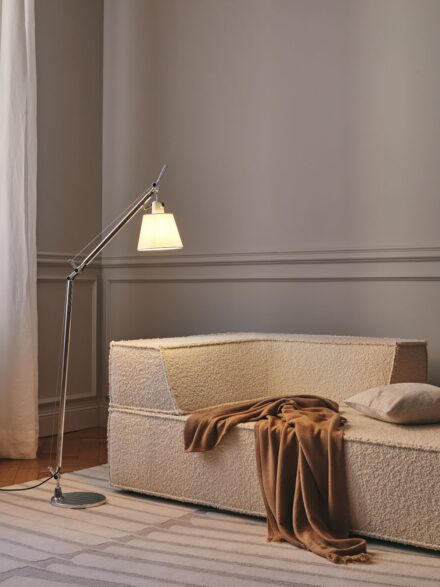 6. Tolomeo Floor Lamp – Designed by Michele De Lucchi & Giancarlo Fassina
Recognised internationally as a marvel of engineering and design, the Tolomeo series is possibly one of the most iconic lighting collections across the globe. As stylish and adaptable as it was 30 years ago, the Tolomeo collection provides unprecedented levels of flexibility – giving homeowners total control over sizes, diffusion, shades and finishes. See how the Tolomeo collection can be personally adapted to fit the needs of your space here.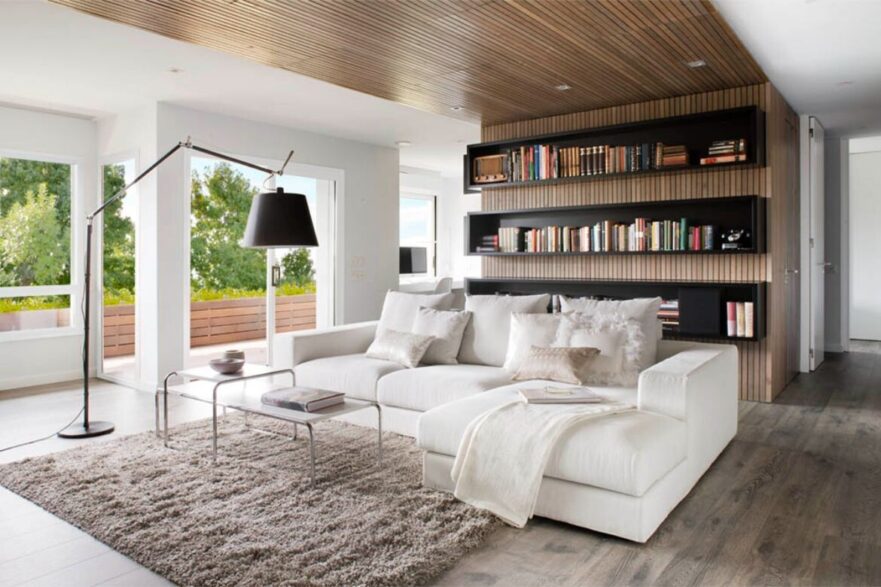 ---