Everybody loves having a fridge stocked with fresh, crisp fruit and veg. Specialists in refrigeration and freezer technology, Liebherr want to help extend that feeling a little longer. With over 60 years of experience in the design and manufacturing of premium domestic and commercial refrigerators, freezers and wine cellars, Liebherr offers nothing except the most exceptional quality. The new integrated refrigerator range by Liebherr features several cutting-edge and innovative strategies to protect your food for longer.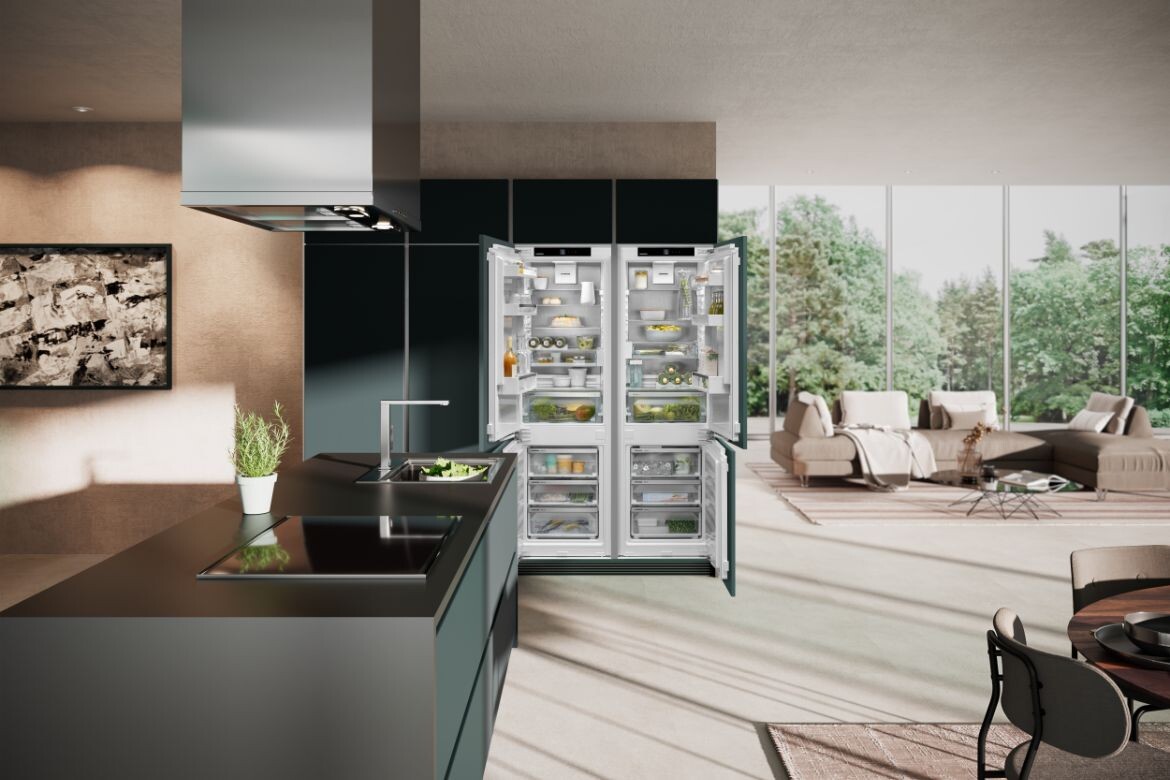 One of the many food preservation features of this range is a fine, fresh mist which automatically covers the fruit and vegetables every 90 minutes as well as each time the door opens. This mist acts as a protective balm which coats the food, ensuring crisp freshness and improving their structure. This gentle layer of fine moisture combines with a temperature of just above 0° Celsius to drastically extend the lifespan of fruit and vegetables while retaining their nutrients, texture and flavour.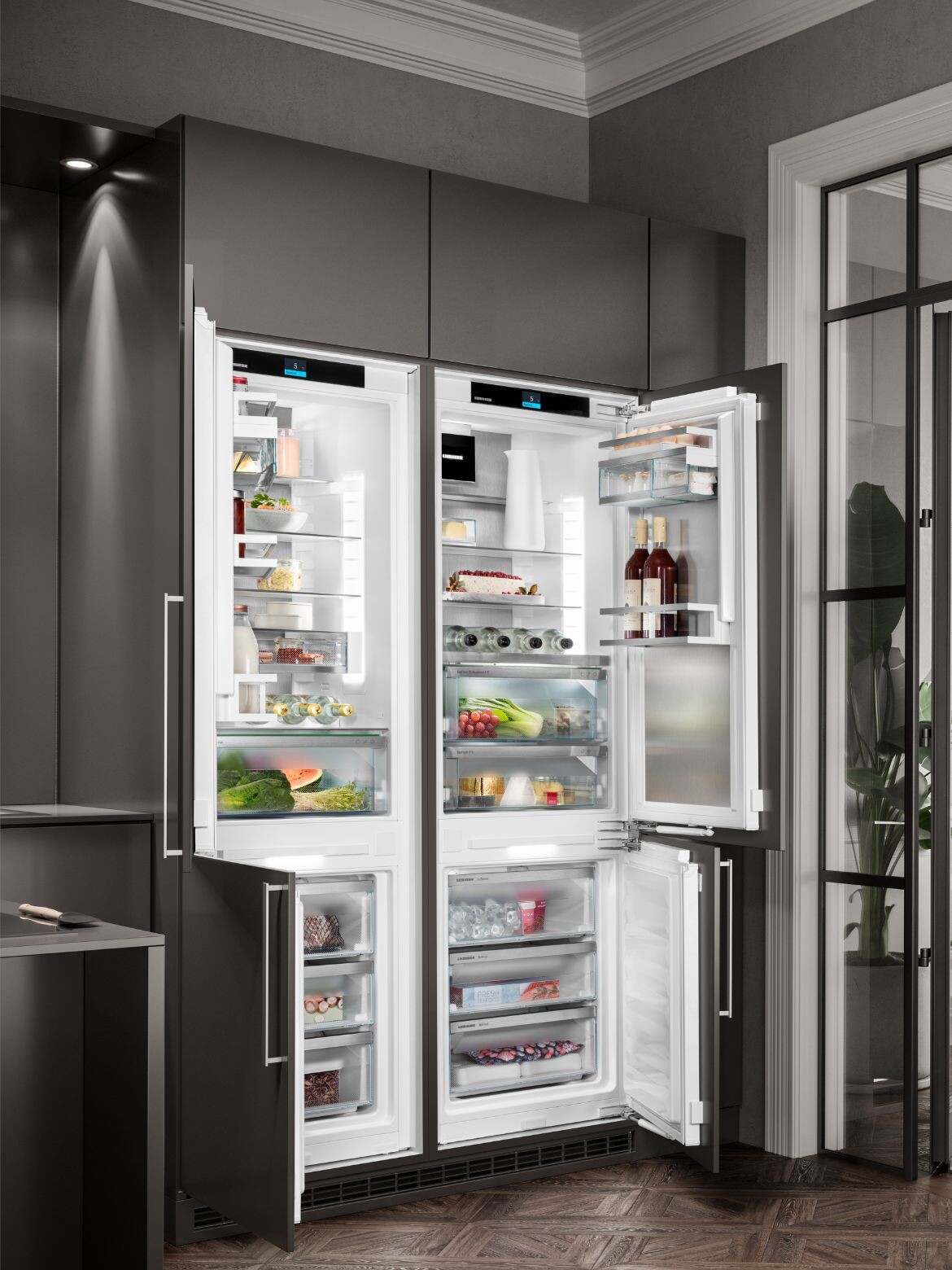 Another aspect where Liebherr products excel is noise control. Liebherr appliances are exceptionally quiet, to the point of being barely perceptible. Ideal for modern Australian homes with open-plan kitchen and living areas, these appliances will blend into their surroundings so seamlessly that they are practically invisible.
Liebherr are pioneers of technology in the kitchen. The new range of fully integrated appliances can be easily fitted with Liebherr's new SmartDeviceBox, turning them into smart devices. This will allow you to connect your appliances to a Wifi network and control them remotely via the SmartDevice app – giving consumers the power to integrate their refrigerator quickly and easily into an existing smart home system.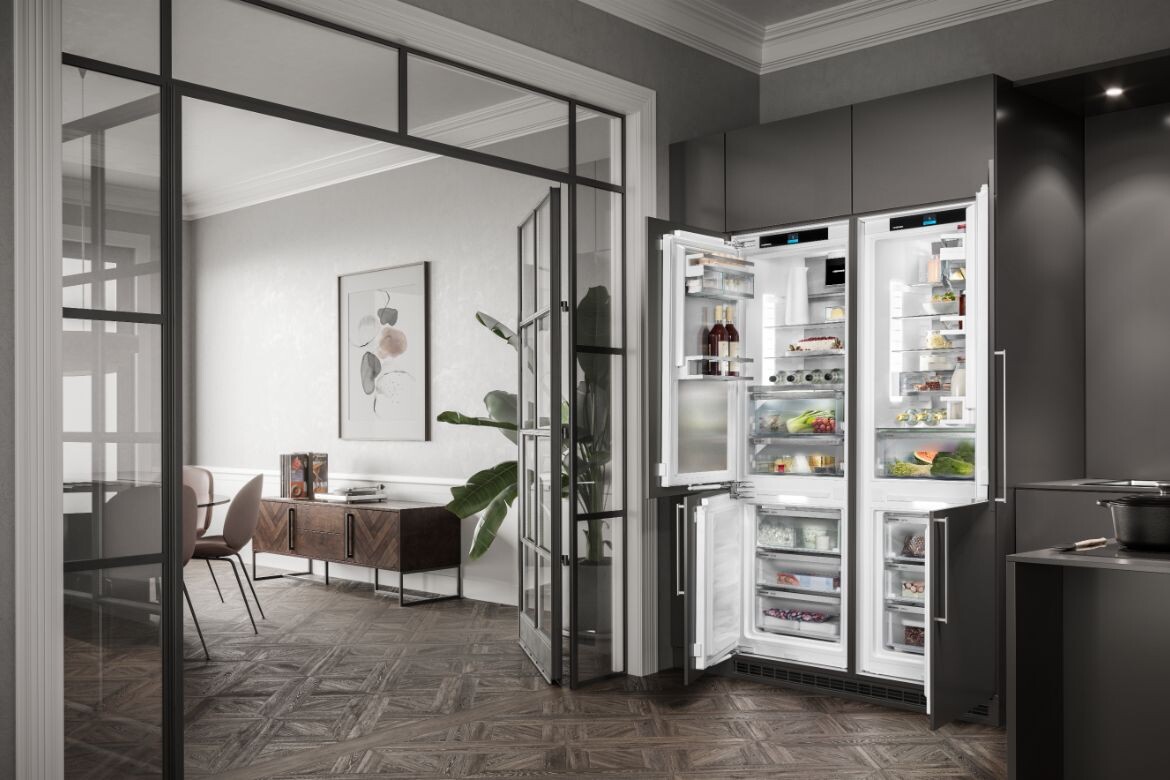 Efficiency and sustainability are key concerns for Liebherr. The full stainless steel interior wall cladding provides exceptional cooling and hygienic conditions, and the new range of integrated appliances are up to a 5.5 star energy efficiency. Pairing technology with elegant design, Lieberr provides appliances which will improve the functionality and aesthetics of interiors everywhere.
Take a look at the currently available range of integrated bottom-mount models from Liebherr here. The accompanying single door all-fridge and all-freezer models will be launched later in 2023 – and we can't wait to see them in action.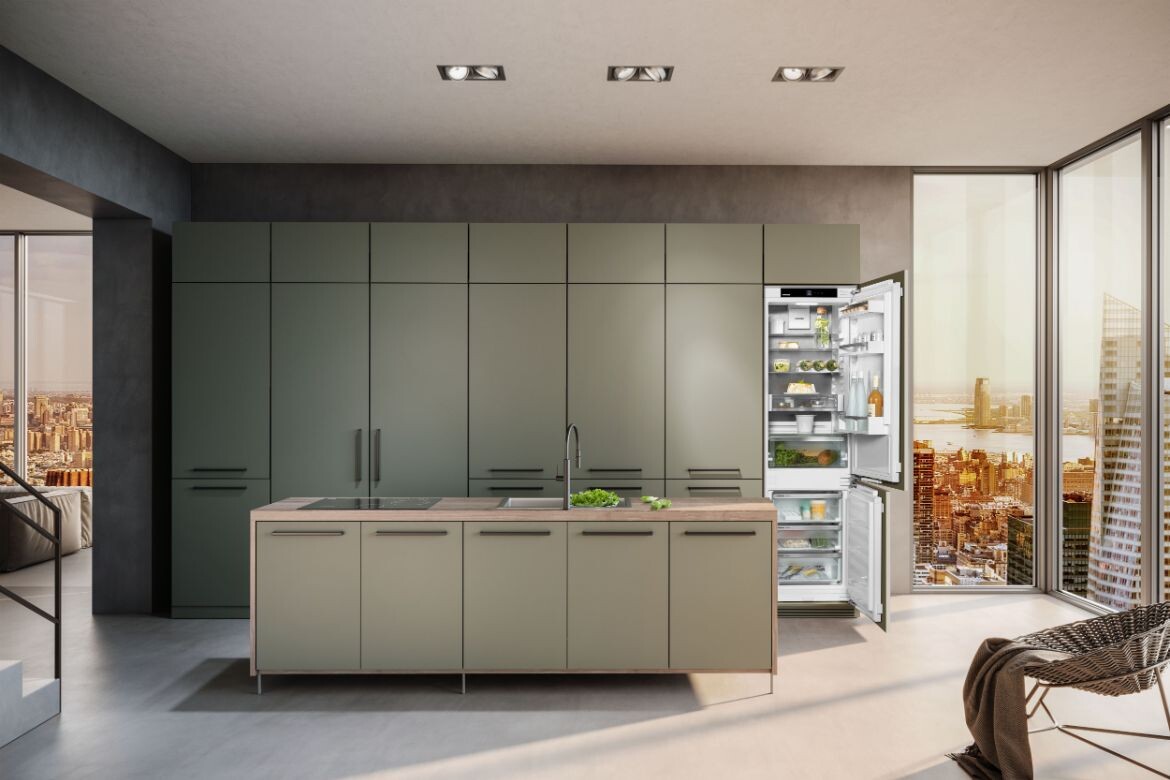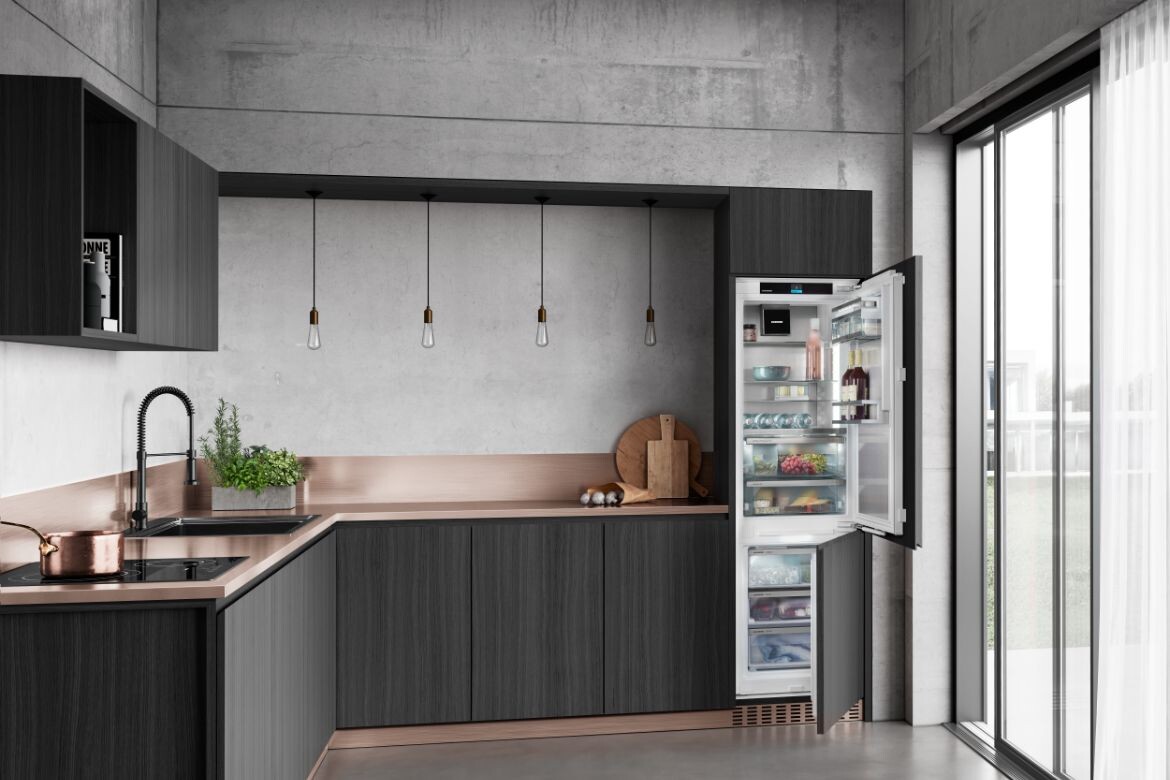 ---